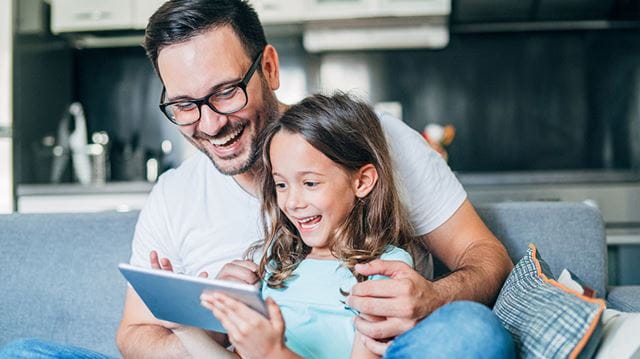 For the time being at least, the coronavirus outbreak has changed the way we live our lives, forcing most of us to stay at home to halt the spread of the disease. However, there's still a wide variety of things you can do to bring some positivity into your life.
1. Play a board game with the family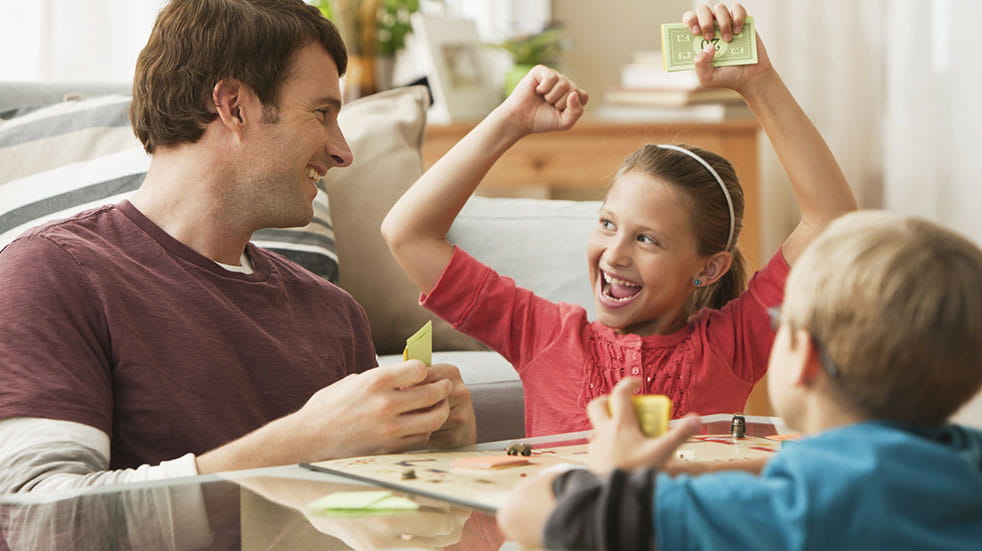 Having to stay at home is inevitably going to make many of us reach for our mobile phones, tablets and laptops. However, this can expose us to negative news, and could also make us feel even more isolated, neither of which are good for our mental health. Board games, on the other hand, promote sociability, increase endorphins and help to develop cognitive skills. Just try not to argue too much!
2. Try your hand at crafting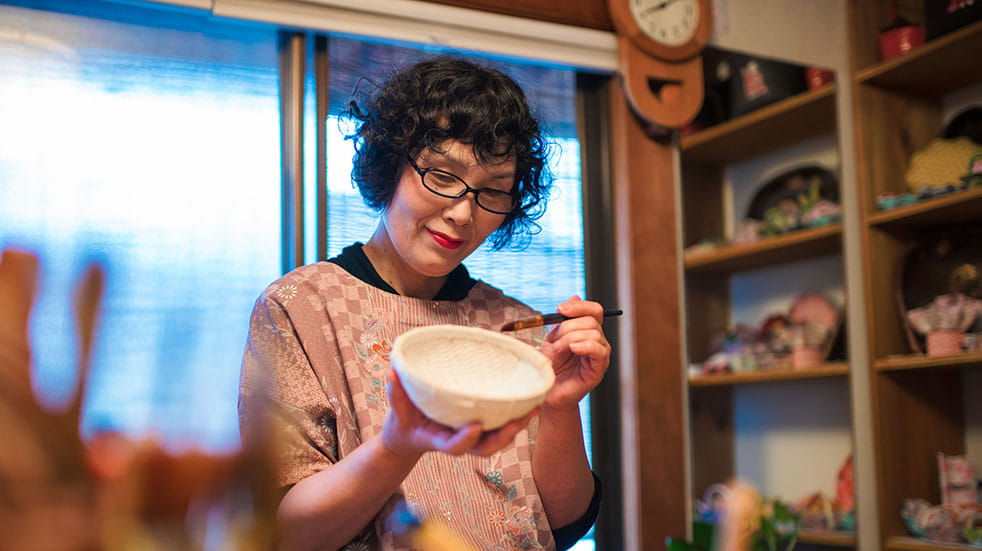 Crafting is not only oodles of fun – it can be great for your mental health, too. As we explained in a recent blog, crafts such as knitting, quilting, painting and drawing can benefit you in a number of ways, from alleviating symptoms of depression to helping with chronic pain and dementia. And, of course, once you've finished your handiwork, you can display it in the home to give you a sense of achievement.
3. Do some gardening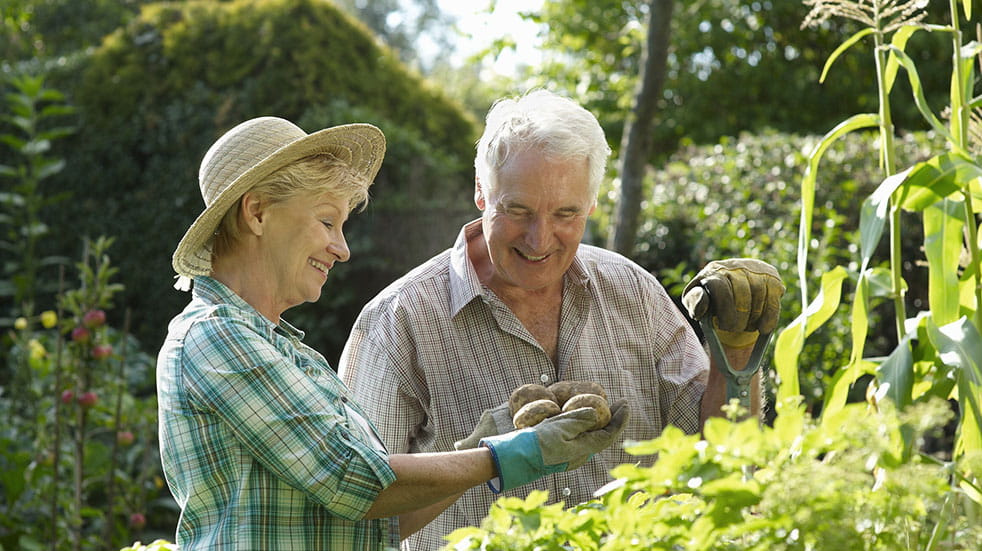 Though we're being told to stay inside, that doesn't, thankfully, exclude unwinding in our own back yard. Now that spring is with us, it's a perfect time to get out and ready the garden for the coming months. You might want to start a herb patch, or maybe you fancy splitting some of your plants to create a butterfly- or bee-friendly area. Alternatively, you could begin a daily birdwatch, or simply use your outside space for some self-healing meditation. Don't miss our spring gardening tips, next week at Boundless.co.uk.
4. Help someone in need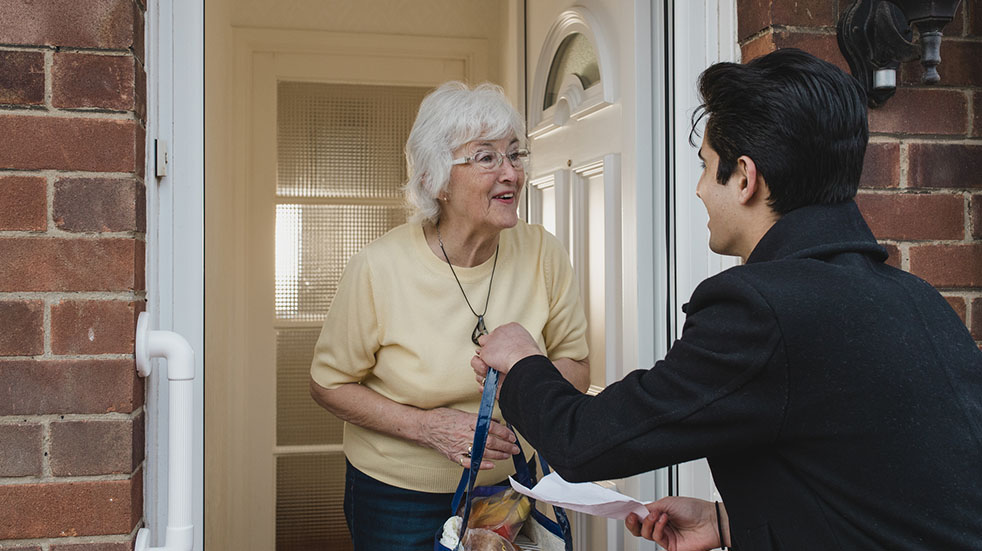 In times like these, we need to look out for each other. If you know of any elderly or disabled people in your area, you might consider dropping a note through their letterbox, asking them to call you if they need help with anything – i.e. shopping for groceries or fitting a new lightbulb. Some people might just appreciate hearing a friendly voice at the other end of the phone. If you are planning to carry out a chore for someone, remember to follow the government's social-distancing guidelines.
5. Stream some TV box sets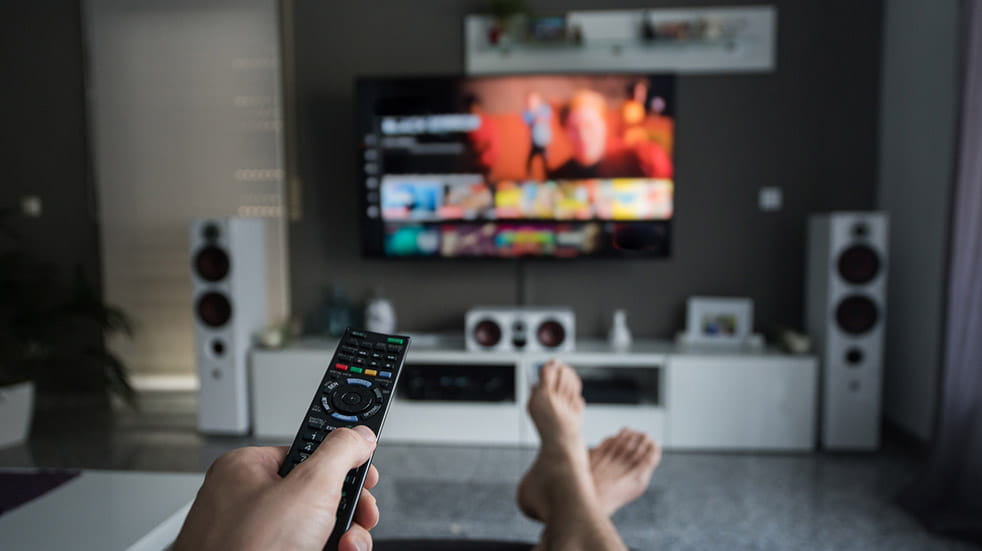 There's no better time to catch up on some of those talking-point TV shows you might have missed. BBC iPlayer, Channel Four's All 4 and ITV Hub serve up a vast library of recent, small-screen must-sees, including the BAFTA-winning Killing Eve, crime drama Broadchurch and Agatha Christie's classic The Pale Horse. There are also streaming platforms Netflix, Amazon Prime and NOW TV, as well as BritBox, a new £5.99-a-month service offering thousands of homegrown classics, including Porridge, Doctor Who, Brideshead Revisited and vintage EastEnders and Corrie. Couch potato heaven!
6. Step up your fitness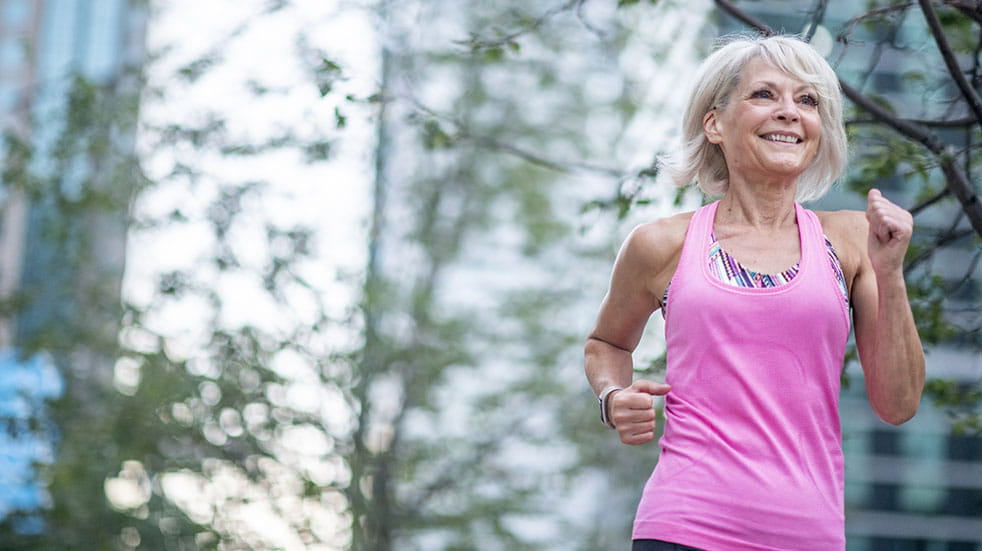 Going to the gym is a no-no at the moment, but there's nothing stopping you from going outside and walking or running – as long as you stick to the government's social-distancing guidelines. Not only will it help you to stay physically fit, the emergence of spring weather should give your spirits a bit of a boost. Want to keep tabs on your steps and heart rate as you go? Then read our guide to the latest fitness trackers.
7. Spend time with the children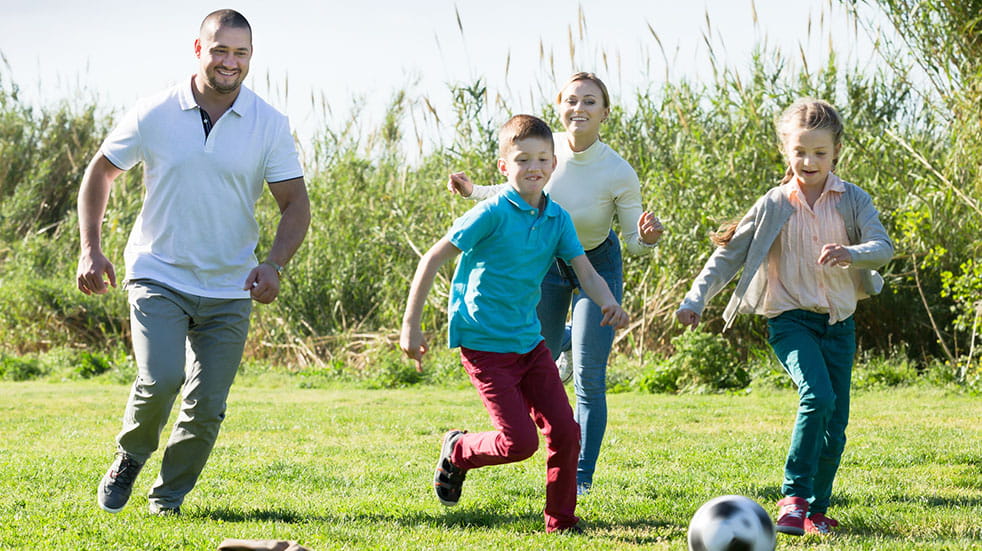 Most people with kids only get to enjoy quality time with them at weekends, when they're not at work and the kids aren't at school. So this is a once-in-a-lifetime opportunity to remedy that situation. Obviously many parents will still have to fulfil their working duties while at home, but there should still be more hours in the day to do fun things together like play in the garden, bake pizza or help with their home schooling. Both you and the kids will appreciate the bonding time.
8. Tidy your home, the Marie Kondo way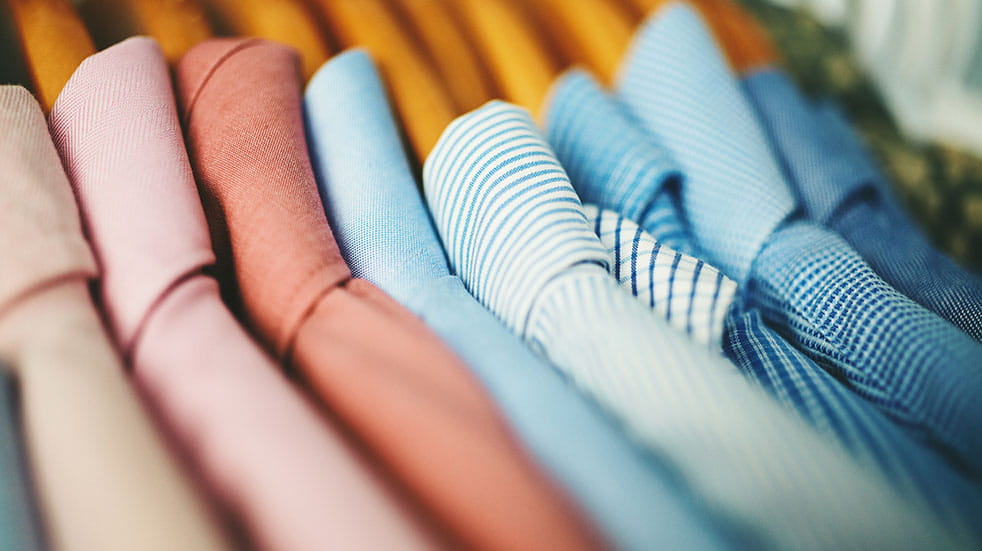 According to Men's Health magazine, having a cluttered home can affect our anxiety levels, sleep and ability to focus. To help remedy this, best-selling author and star of Netflix show Tidying Up, Marie Kondo, has invented something called the KonMari Method, which focuses on tidying by category (i.e. books, clothes, newspapers) rather than by location. Mindful and forward-looking, it's gained many fans across the world. Look out for our blog on spring cleaning your home, next week at Boundless.co.uk.
9. Read a good book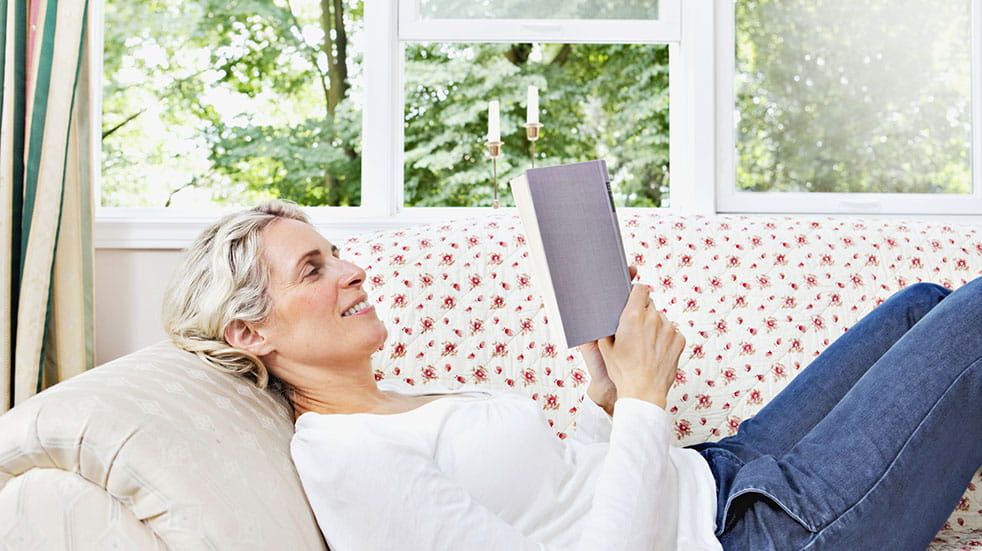 Now that the pubs and cinemas have closed, there's no excuse not to dig out all those books that you've been meaning to read for years. In these troubled times, a bit of escapism would be most welcome – and once you're done with the books, you can have a declutter by giving them to your local charity shop (although you might have to wait a little while to do this). You could also join in the literary discussions at the Boundless Reading Room on Facebook. New members are always welcome.
10. Learn a new skill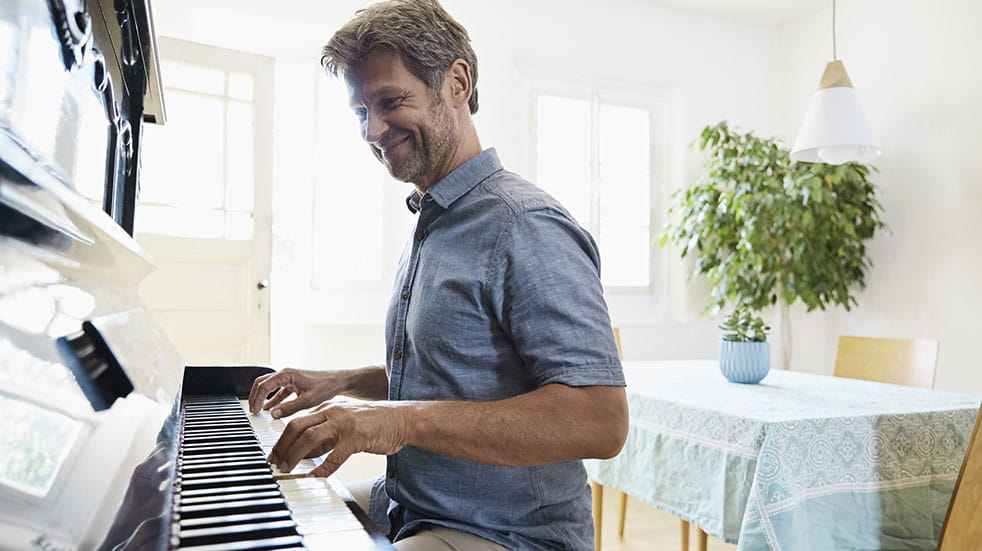 Like most of the things on this list, mastering a new skill is hard when you have to commute to and from work, do the school run, etc. Use any extra time you have now to improve your piano playing, learn a new language or hone your knitting technique. YouTube has hundreds of videos designed to teach you new things free of charge. You could even take an academic course, which might help your career to progress once this pandemic is over. Alison offers free sessions on everything from psychology to business.
11. Practise yoga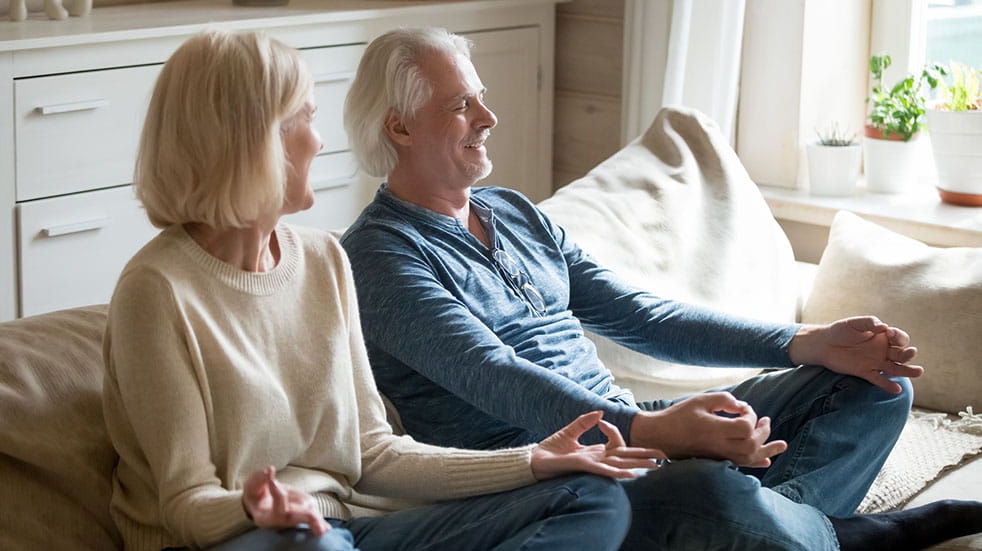 Even when it's raining outside, you can get some exercise. The ancient art of yoga can improve strength and flexibility, while also doing wonders for your mental health through focusing and breathing exercises. The NHS has published a guide to taking up yoga, and there are also countless free, guided yoga sessions to be found on YouTube. The Yoga with Adriene channel even features a dedicated session for these troubled times.
12. Cook some delicious recipes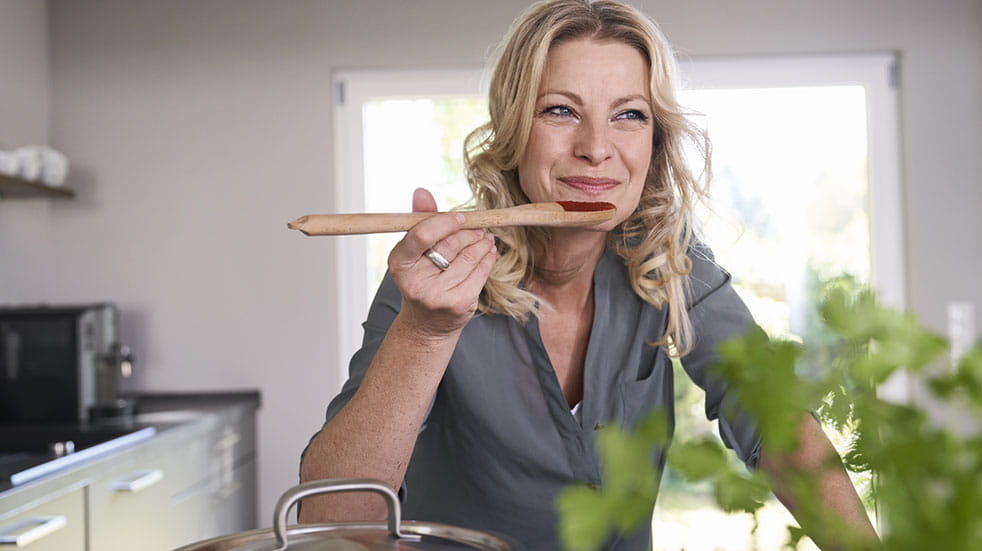 Food is in short supply at the moment, so we all have to be a little bit careful with our meal plans. That certainly doesn't mean we can't still eat delicious dishes, though, and it could be a really fun challenge coming up with new concoctions based on what we have in the cupboard. To give you inspiration, celebrity chef Tom Kerridge has announced that he'll be posting some store-cupboard recipes on his Twitter page. Batch-cooking food that can be stored away in the freezer is also a good idea in these circumstances – you can find some very enticing recipes by downloading the BBC Good Food app.
13. Connect with remote friends and family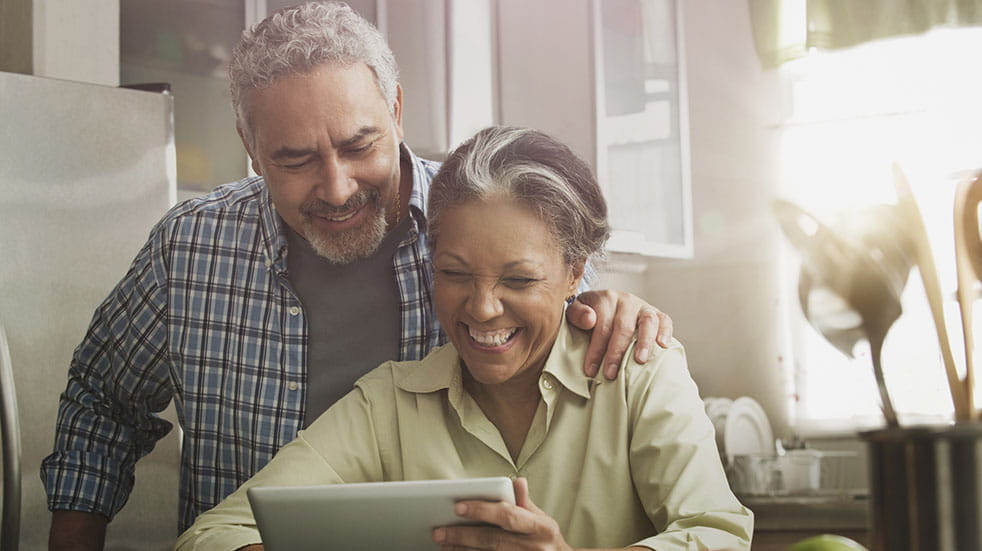 In this day and age, we're lucky to have so many ways to communicate with loved ones who don't live with us – which is particularly handy when everyone is having to stay at home. Apps/websites such as Skype, WhatsApp, Zoom and Google Hangouts enable you to have video chats with your friends and family – and they're free as long as you have home broadband or a mobile phone data package. Read our full lowdown on connecting with friends and family during the coronavirus outbreak.
14. Do some DIY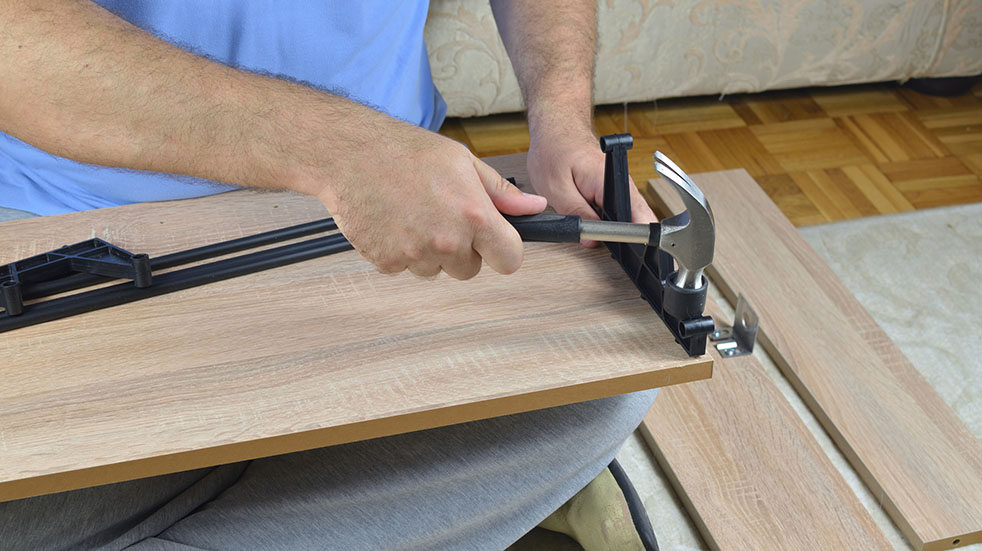 It's too easy to walk past a skirting board that needs repainting or a door handle that needs tightening, and mutter: "Ah, I'll do it tomorrow/next week/next month/next year." Well, right now, today istomorrow, so keep yourself busy sorting out those small, niggling jobs around the home.
15. Join an online group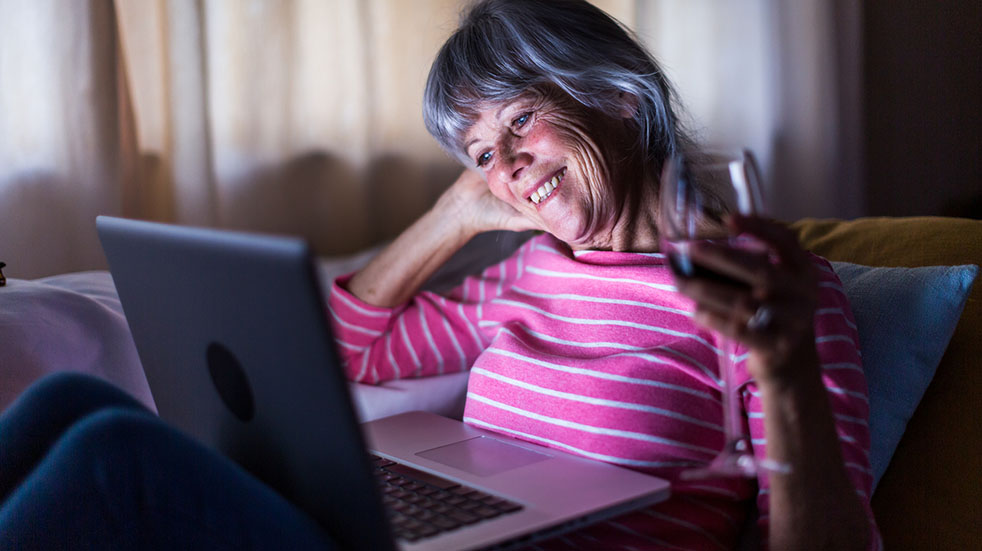 Whether it's a spinning class, an art workshop or a monthly Women's Institute gathering, most of us enjoy meeting up with likeminded people on a regular basis. Sadly, it's not possible to do that in a physical sense at the moment – but there are numerous Boundless Facebook groups you can join to get your social fix, covering everything from classic vehicles to camping, photography to literature.
16. Write a novel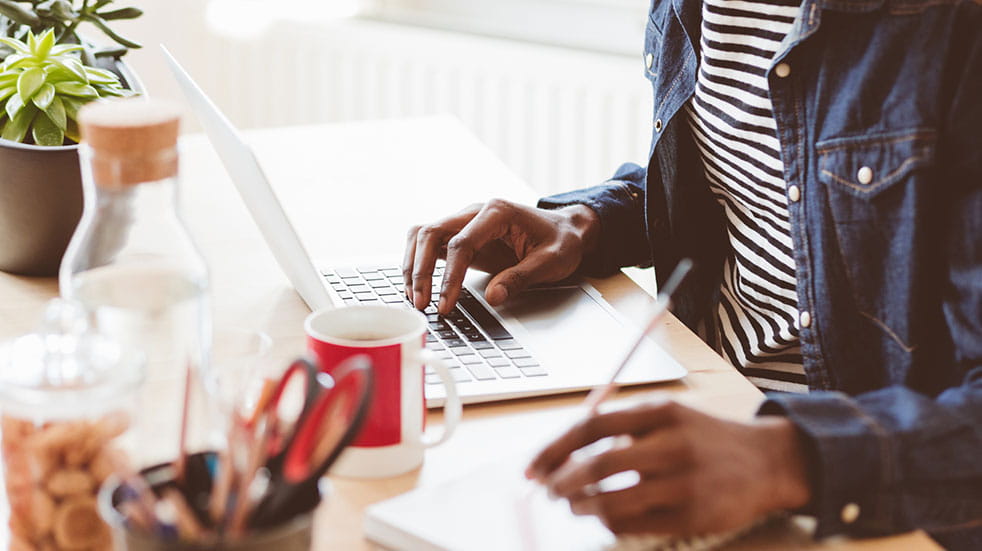 Everyone has a book in them, as the old saying goes, and this period of being at home could be a good chance for you to start yours. There are numerous websites offering expert guidance, including this simple guide from WikiHow, so there's nothing stopping you penning a novel, a poem or even a diary of your current experience. You never know, you might even make some money doing it.
17. Spread a little joy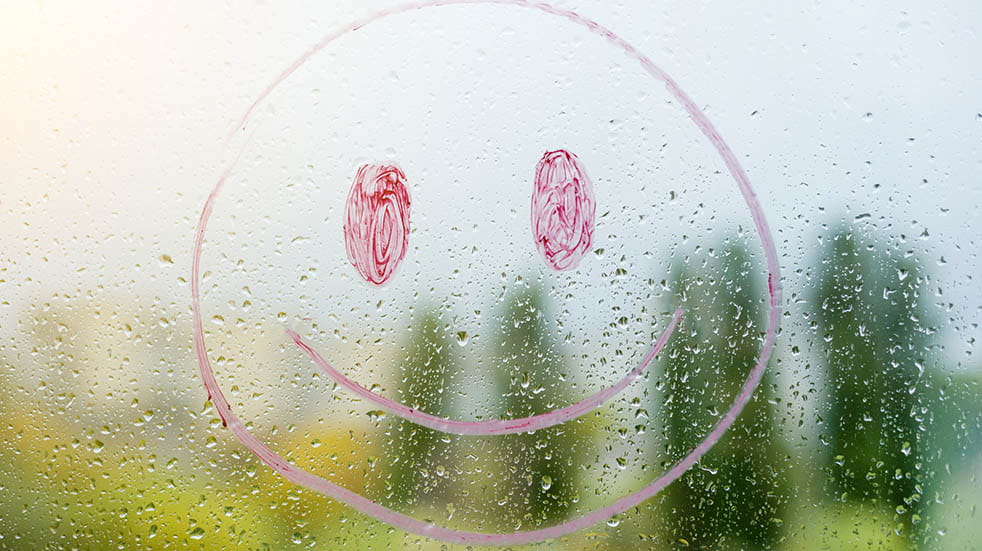 Sometimes, the simplest things in life can bring a smile to people's faces. You might not be able to visit your neighbours or chat to them in the street at the moment, but one thing you can do is create positive pictures and messages, and place them in your window for others to see. In these times of self-isolation, it'll help to keep the sense of community in your street alive.
18. Listen to a podcast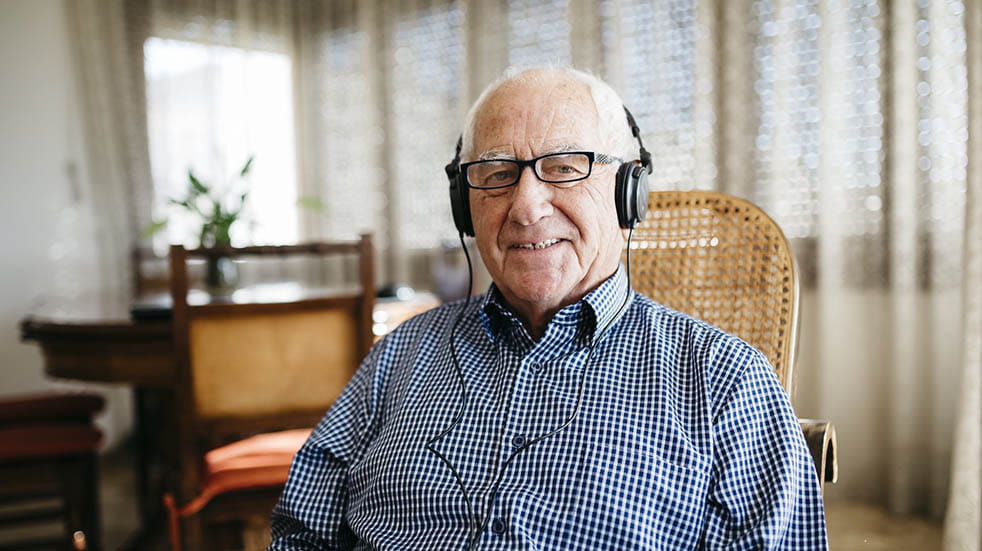 If you love streaming fun and interesting content but are fed up of watching television, there's another avenue you can explore – podcasts. Available through dedicated apps at the App Store and Google Play, or via a Google search, these audio broadcasts cover everything from comedy to sport, history to wellbeing, and with hundreds of free ones available, they'll keep you engaged for hours. For more information, read our guide to podcasts.
19. Clean your fridge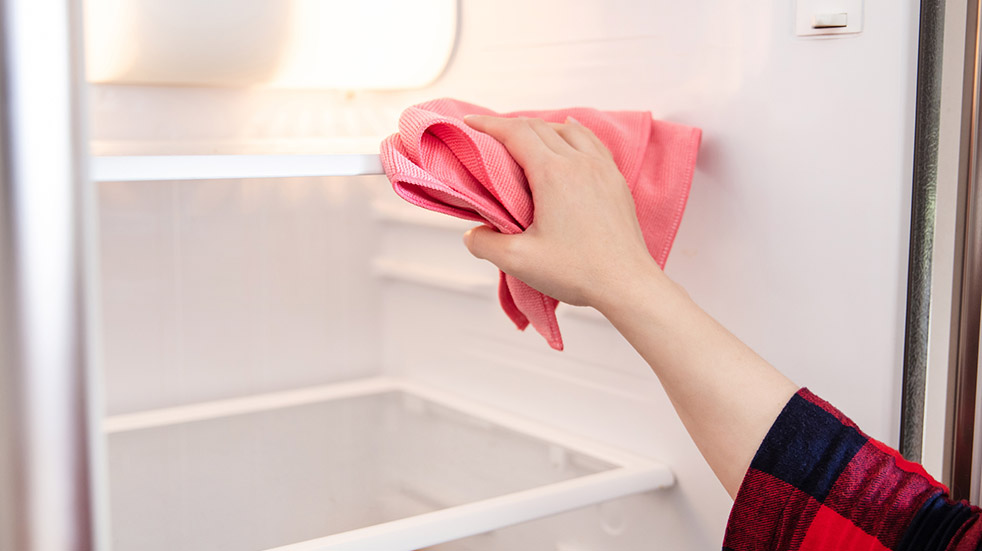 Keeping your fridge clean and tidy is good for your health. Spillages can easily lead to bacteria growth, while food that's gone past its 'sell-by' date is a recipe for trouble. The Clean My Space YouTube channel has an easy-to-follow guide to keeping your refridgerator in tip-top shape. Throwing out gone-off food will also give you a clearer idea of what you need to stock up on during the coronavirus pandemic.
20. Play an online game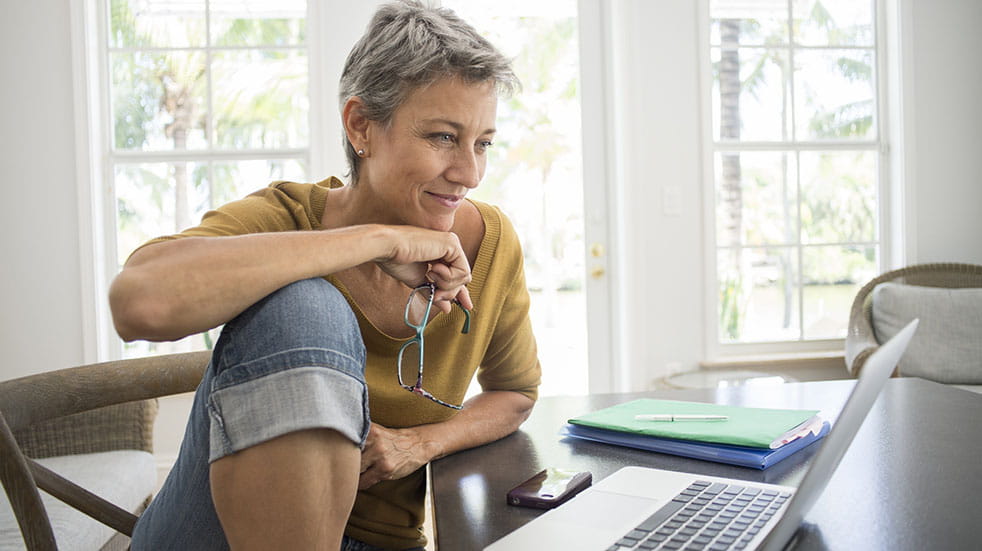 Elsewhere on this list, we recommend sitting down for a board game with your family. But that's not always possible if the rest of your brood are otherwise engaged. Happily, there's a wide range of games in the online sphere that enable you to play against faraway friends, complete strangers or the computer. Whether you prefer chess, Scrabble or the latest military-based multiplayer, you'll find hundreds of options at the App Store, Google Play and via a good old internet search.
21. Reach for the stars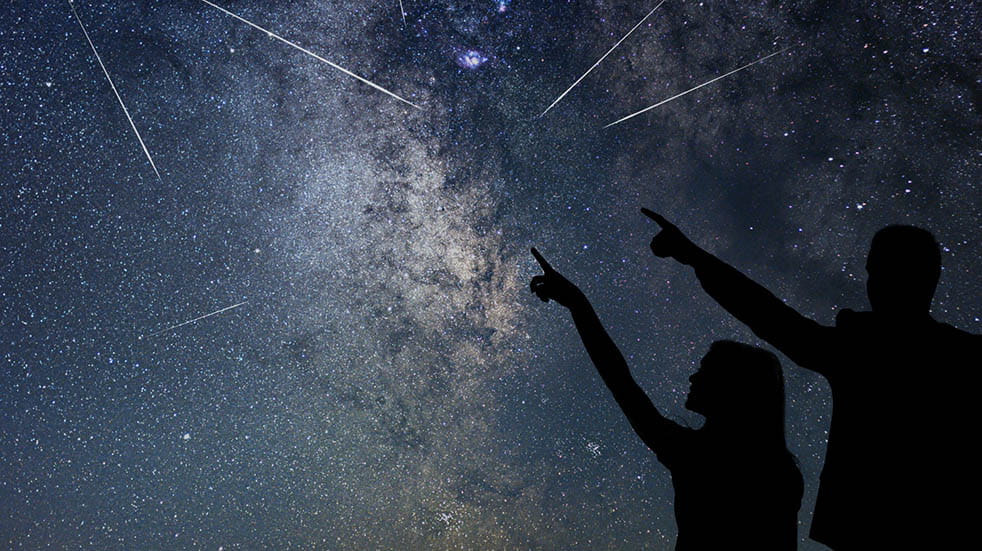 We're surrounded by uncertainty here on Earth at the moment, but one thing that will always remain more or less constant are the stars above. On a clear evening, head into the garden and marvel at this astral spectacle. To get a better idea of what you're looking at, visit BBC Sky At Night's Astronomy for Beginners page.
22. Relax with some mindfulness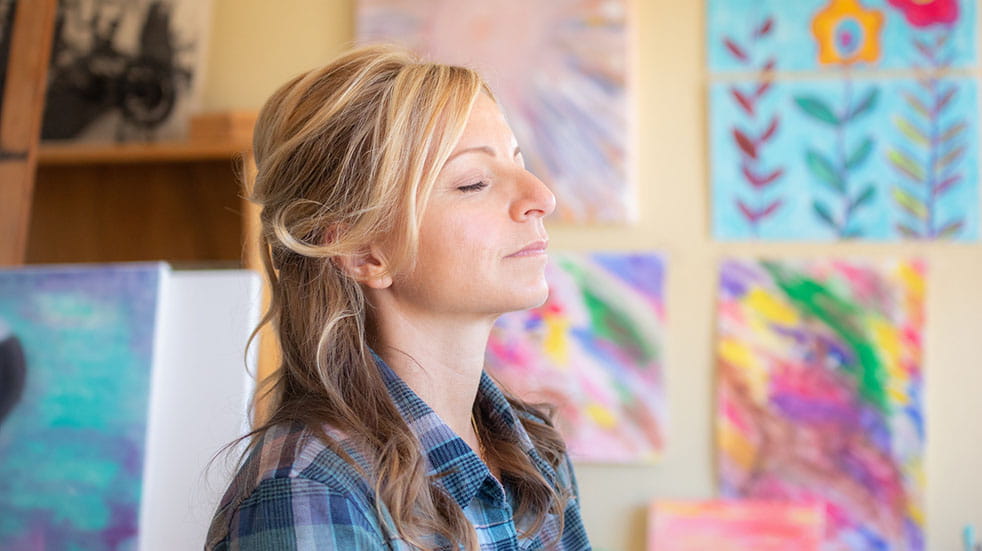 Millions of people around the world swear by mindfulness, and with good reason. This therapist-approved meditation tool can improve your sleep, boost your mental health, lower your blood pressure and reduce stress. With all the doom and gloom that's going on in the world right now, it could be just what you need. Read our blog on how to practise mindfulness at home.
23. Seek companionship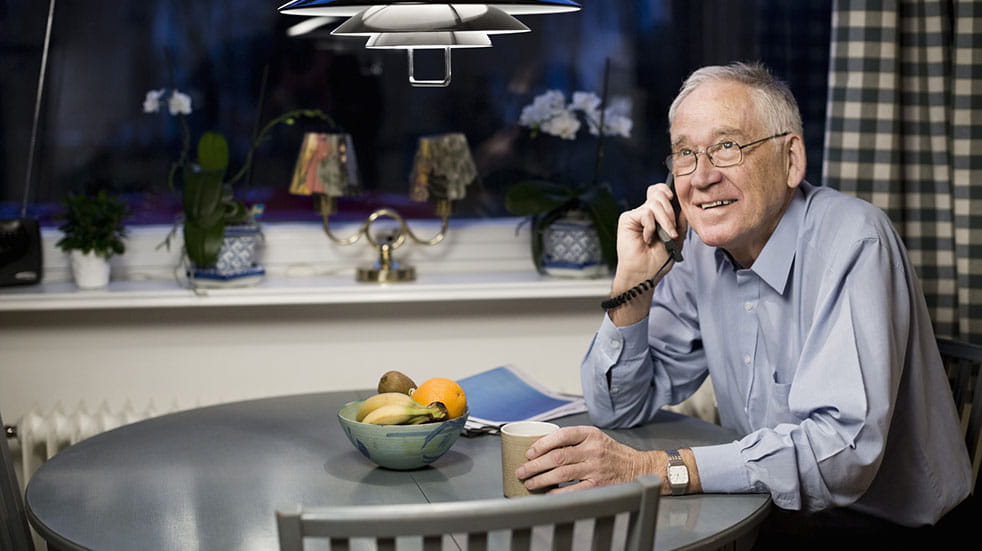 Many elderly folk find themselves in a situation where they have no immediate family or friends to turn to in their hour of need. If you fit into this category, be assured that you are notalone. Several organisations and charities have been set up to provide help and companionship, including The Silver Line and Age UK. They would love to hear from you.
24. Take a trip down memory lane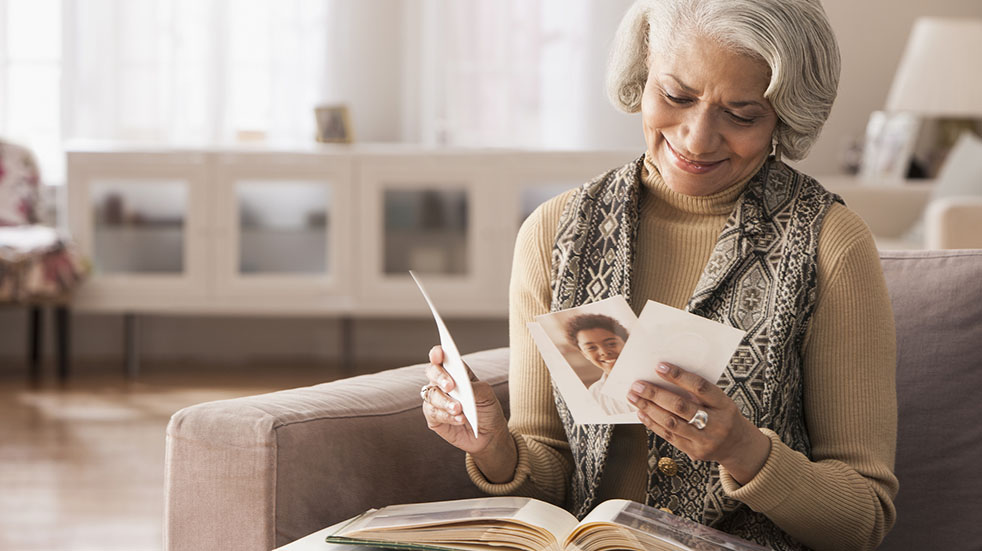 If you're anything like us, you'll be dearly missing your absent loved ones right now. As we mention elsewhere, being able to catch up with them via a phone call or video chat is great. But another way to bring them closer to home is by digging out your old photos and videos. Apart from anything else, there are bound to be some funny ones in there – and we could all use some lighthearted relief right now. You could even create an online photo montage. Smilebox has dozens of cool templates, and you can share your creations on Facebook and Twitter for free.
25. Make plans for the future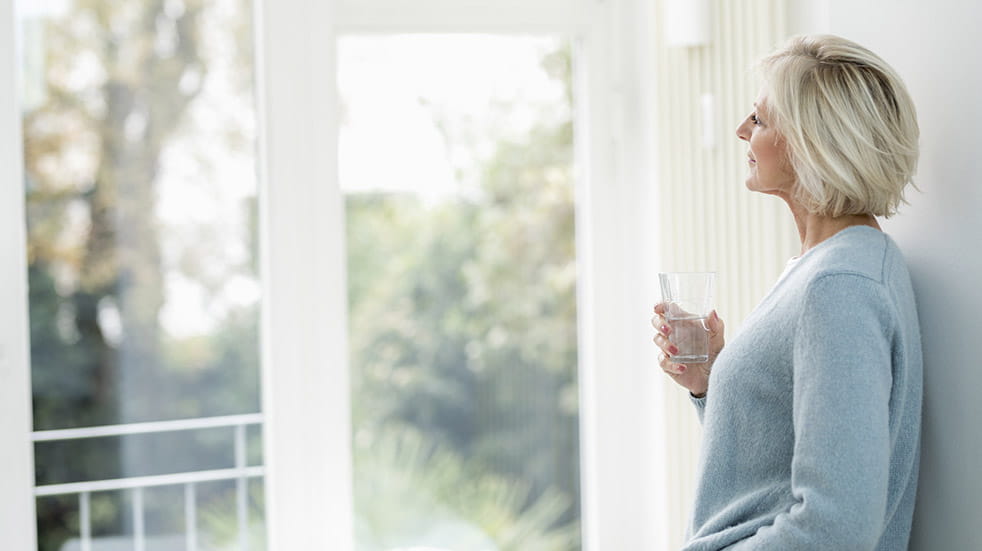 As tough as things are right now, this coronavirus crisis won't last forever, and we'll eventually be able to go back to our normal lives. Take some time to think about what you'd like to do once it's all over, whether that's places you'd like to visit, resolutions you'd like to make or friends you'd like to see. Positive thinking goes a long way!