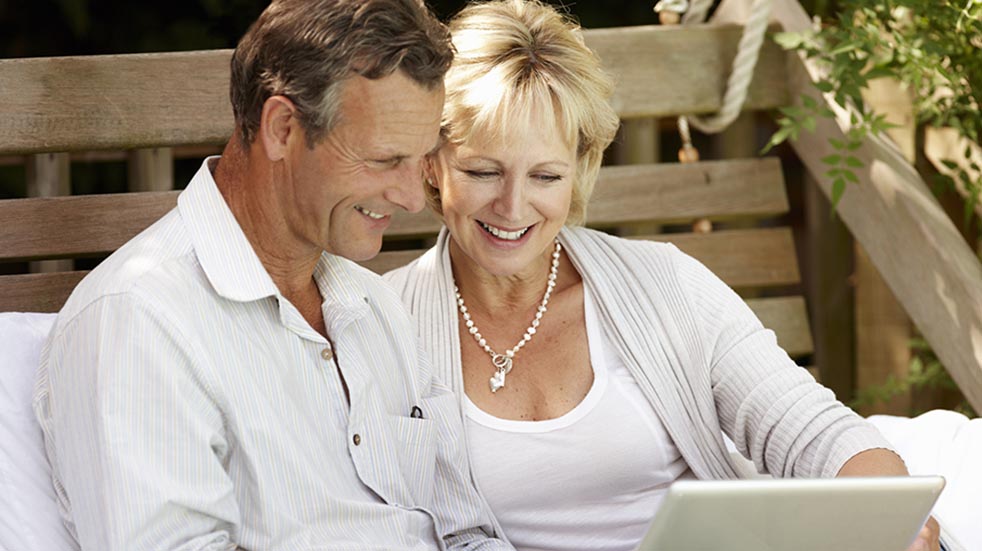 Event organisers everywhere have embraced the virtual world, and continue to fill our diaries with online escapism and entertainment.
From big-hitters such as the Edinburgh Festival Fringe and London's Old Vic theatre, to small-scale craft workshops and art classes, here are some of the best free things to do in August – to keep you active, creative, engaged and safe.
1. Embrace the community spirit
Féile an Phobail – until 9 August
Féile an Phobail – or Festival of the People – is Ireland's biggest community arts festival, featuring everything from craft workshops and kids' storytelling, to thought-provoking discussions about politics and mental health. This year it's all online: highlights include a virtual taxi tour of Belfast's famous murals (2 August) and an international cooking class (7 August).
2. Get all the juicy details
The Secret Love Life of Ophelia – until 14 August
Before the murder and mayhem began, Hamlet and Ophelia were young love's dream. Giving a sweet, tender back-story to Shakespeare's searing tragedy, Steven Berkoff's The Secret Love Life of Ophelia – presented by London's Greenwich Theatre – imagines the first flirtations between this ill-fated couple. There's a cameo from Helen Mirren (above) as Gertrude, too. You've got until 14 August to catch it on YouTube.
3. Walk among the – virtual – flowers
Scottish Summer Garden Festival – until 15 August
From wildflower meadows to perfectly pruned borders, the Scottish Summer Garden Festival brings some of the country's most beautiful outdoor spaces to a screen near you. The line-up of gardening talks and tutorials will engage green-fingered beginners and experts alike: look out for sessions from Edinburgh's Royal Botanic Garden, and a rewilding project from Home Farm B&B.
4. Enjoy a musical medley
Aspen Music Festival – until 23 August
The Aspen Music Festival, an eight-week celebration of all-things sonorous, comes to a crescendo this month. Its programme is brimming with uplifting classical music, as well as some fascinating insights into the people who play and produce it: there'll be live recitals and expert discussions, all broadcast across Zoom, Facebook and the festival's 'Virtual Stage'.
5. Laugh yourself healthy
Laughter yoga – until 31 August
'Laughter yoga' aims to harness the healing power of a good old giggle. Give it a go this month with Appletree Consultancy: there are no yoga poses, and you can do it all sitting down. Now, that sounds like our kind of workout!
6. Attend a festival in your living room
Tartan Home Festival – 1 August
This summer, Belladrum Tartan Heart Festival should have been hosting the likes of Nile Rodgers, Emeli Sandé (above) and Van Morrison on its illustrious Highlands stage – but that'll have to wait until 2021 (the entire line-up has been confirmed for next year, and it looks fantastic). Until then, it's all about the 'Tartan Home Festival' – a day-long celebration broadcast on BBC Alba and Facebook – with live performances, interviews, special guests and the famous Belladrum Pub Quiz.
7. Sew it up
Virtual Summer Party – 1 August
If your sewing machine's been whirring throughout lockdown, you'll love the Virtual Summer Party hosted by Like Sew Amazing – one of Bristol's best-loved craft shops. As well as a Sewing Bee-style alteration challenge and a mask-making workshop (so 2020!), there'll be an online raffle, quiz and special offers. You can join for the whole day or dip into selected events.
8. Put your foot down
Petersen Virtual Car Week – 1-16 August
Presenting over 25 hours of exclusive content featuring the world's leading automotive brands, Petersen Virtual Car Week is a must-watch for all petrolheads. Its organisers promise "everything from modified BMWs to multi-million-dollar prize-winning Ferraris", with classic races, concours, auctions and interviews – all curated by the Petersen Automotive Museum in Los Angeles, California.
9. Explore your arty side
Life drawing – 4, 11, 18 & 25 August
Since the start of lockdown, Brixton Life Drawing has been providing weekly 'pay-what-you-can' evening classes via Zoom – all you need is materials, a creative eye and an internet connection. If you've always fancied giving life drawing a go, this is a great way to spare your beginner's blushes (whether you're shy about your artwork or the model's nudity – or both!).
10. Take in a thriller
Jekyll & Hyde – from 5 August
Think ballet is all tutus and pirouettes? Think again. This month, London's Old Vic is streaming Jekyll & Hyde, a twisted dance-thriller by Olivier Award-winner Drew McOnie – based on the novel by Robert Louis Stevenson. With unique choreography and moody set design, it promises to be dark, deep and utterly compelling.
11. Tuck into a few tasty bytes
Huddersfield Food & Drink Festival – 6-9 August
Online cooking classes, chef interviews and live entertainment are all on the menu at Huddersfield's Food & Drink Festival – a virtual celebration of restaurateurs, food producers and all things delectable. Whether you're doing your bit to support local businesses, or simply picking up a few tips for the kitchen, it'll be packed with tasty morsels – as well as some cracking live music.
12. Get marsh-mellow
Jam on the Marsh – 6-15 August
With live music and spoken-word performances in the medieval churches of Kent's Romney Marsh, the annual Jam on the Marsh festival is always an atmospheric event. This year, of course, tickets are online-only – but the shows will still be live, and will include a walk-around of each stunning venue. This year's must-sees include the world premiere of Paul Mealor's stirring Piano Concerto, new poetry by Grahame Davies, and smooth jazz from Onyx Brass.
13. Have a good chuckle
Fringe on a Friday – 7, 14, 21 & 28 August
If you've always fancied a trip to the Edinburgh Festival Fringe, now's your chance. Every week throughout August, Fringe on a Friday will present a 60-minute riot of live comedy, music, dance and cabaret – alongside the month-long offering of archive performances and artist showcases. While many events will be free, some will be ticketed – with all proceeds going to support the venues and acts involved. Keep an eye on the website for host and line-up details.
14. Sing it loud
Couch Singers virtual choir – 7, 14, 21 & 28 August
However musical you may (or may not) be, nothing lifts the spirits quite like a good sing-along – so tune into Couch Singers' virtual choir meet-ups for everything from music-reading tutorials to real-time group sessions. It's all about community, rather than how pitch-perfect you are: just the ticket for a lockdown pick-me-up.
15. Hop back in time
Virtual Retro Festival – 8 August
With their live rock 'n' roll, gleaming classic cars, and everything from vintage markets to victory hair-dos, the Retro Festivals at Newark and Newbury are always great fun. This year's Virtual Retro Festival brings the action bang up to date – with online fashion shows, archive footage on YouTube, live music on Facebook and much more.
16. Try a new artform
Manga masterclasses – 12 August
Learn how to create and draw Manga, the iconic Japanese artform that has taken the world by storm. This month, London's Japan House will host the final instalment of its Manga masterclasses with writer and illustrator Kubo Kiriko – and you can catch up on previous sessions for free, too. Suitable for over-16s.
17. Go to the movies
Margate Bookie Short Film Festival – 13-20 August
If you've found escapism in books during lockdown, check out the Margate Bookie Short Film Festival – a celebration of independent and creative film-making. While it's a departure from Margate Bookie's usual antics (the charity runs creative courses and literary events galore), its love of reading and writing always shines through. A must-watch for book lovers and film buffs alike.
18. Lose yourself in a book
Edinburgh International Book Festival – 15-31 August
With over 100 literature-themed events, the online incarnation of Edinburgh International Book Festival promises to be as enthralling as the real thing – featuring author interviews, exclusive previews, Q&A sessions and live readings. The full line-up (which will be announced by the end of July) will be available to watch via the festival's website – bringing together writers and poets from all over the world.
19. Accept a charity challenge
RideLondon – 15 & 16 August
RideLondon is always a highlight on the sporting calendar, with events for professional and amateur cyclists alike – culminating in a 100-mile charity race through London and Surrey. This year, the festival is bigger and more inclusive than ever: you don't have to be a keen cyclist, and you can take part wherever you live. There are four challenges for different abilities – 19 miles, 46 miles, 100 miles, and a 'FreeCycle' event on the wheels of your choice. So, dust off your bike, unicycle, skateboard or penny farthing – it's time to give it a spin!
20. Bring your appetite
Fylde Coast Festival – 15 & 16 August
To support its fantastic local food producers, Fylde Coast Festival will present an online tour de force – showcasing the region's farmers, growers, chefs and restaurants via events on social media. There'll be discounts on everything from artisan jams to fresh seafood, as well as family-friendly craft sessions, cooking demos and interviews.
21. Sample the fun of the fair
Worcester Festival – 15-31 August
Hats off to Worcester Festival, which has created a brilliant online programme to be enjoyed wherever you are in the world – whether you've got connections to the city or not. There'll be online puppet shows, magic performances, story-telling, craft competitions and more, with a mix of live and pre-recorded fun that you can watch on demand. Highlights include a tiger face-painting demonstration, a phone photography workshop, and the chance to 'meet' Henry VIII's six wives.
22. Enjoy some tweeting
Bird Fair – 18-23 August
A celebration of all things feathered, Bird Fair is always a calendar highlight for photographers, nature lovers and birders. There'll be virtual seminars, expert interviews, and films featuring some of the world's most fascinating flying fauna. Keep an eye on the website for announcements about the full line-up.
23. Step back in time
Virtual Bosworth Medieval Festival – 22 & 23 August
This year marks the 535th anniversary of the Battle of Bosworth, the most significant conflict in the War of the Roses. Whether you've a love of history, or need an interactive lesson to make home-schooling fun, the Virtual Bosworth Medieval Festival will reveal the stories and secrets of this landmark event – with interactive activities, interviews, and a rose-laying ceremony on 22 August.
24. Try something new
Shrewsbury Folk Festival – 29 & 30 August
A two-day fiesta of music, dance and craft, the Shrewsbury Folk Festival celebrates Shropshire's thriving arts scene. The line-up is interactive and engaging: think circus skills workshops, yoga sessions, and everything from ukulele lessons to body percussion. For little ones there are arts classes, lullabies and storytelling, and even a Makaton concert of well-known folk songs.
25.Lace up your trainers
August Bank Holiday Virtual Running Festival – 29-31 August
Throughout lockdown, many of us have turned to running as an alternative to the gym – so if you've been clocking up the miles, why not challenge yourself to a charity race? The August Bank Holiday Virtual Running Festival includes events ranging from 1km to 20 miles: you can choose your route, location and distance, and there's even a live leaderboard and medals for top-placed runners.