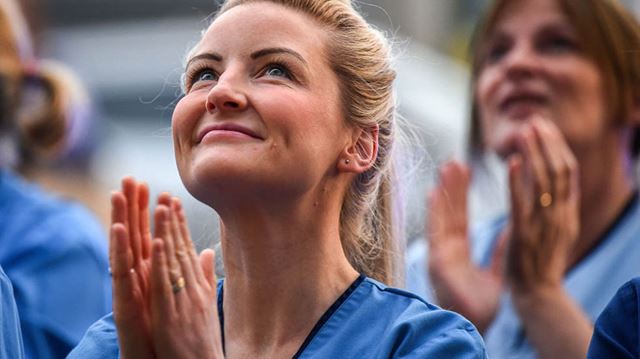 The coronavirus outbreak has taken its toll on scheduled charity events, leaving many organisations desperate for funds. Thankfully, people are stepping up to raise money in a variety of other, creative ways.
The shockwaves caused by COVID-19 are being felt in all corners of our society, not least by the charity sector. The cancellation of fundraising events due to social-distancing measures is having a huge impact on philanthropic organisations and their incomes, making it much more difficult for them to help people in need.
Fundraising gap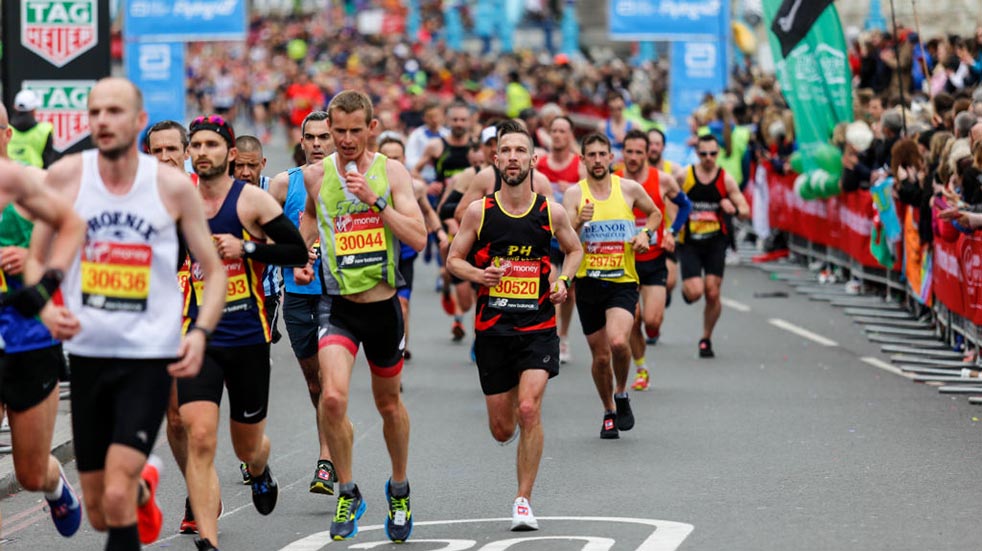 This year's London Marathon has been put back to October
One such event is the London Marathon. Last year, the 26-mile race around the capital raised £66.4million, helping thousands of organisations both here in the UK and overseas. However, the 2020 event – due to take place on Sunday 26 April – has been postponed until October due to the pandemic, leaving a sizeable financial void.
To help fill the gap, the 2.6 Challenge was set up. The campaign is asking people to engage in any activity involving the numbers 2 and 6, and to then donate £26 – or whatever they can afford – to a charity of their choice.
People of all ages have been taking up the challenge. According to mental health charity – and Boundless partner – Mind, its supporters have done everything from running 2.6 miles around the block, through walking 26 laps of their apartment building, to spending 2.6 hours cooking Sunday lunch for their household.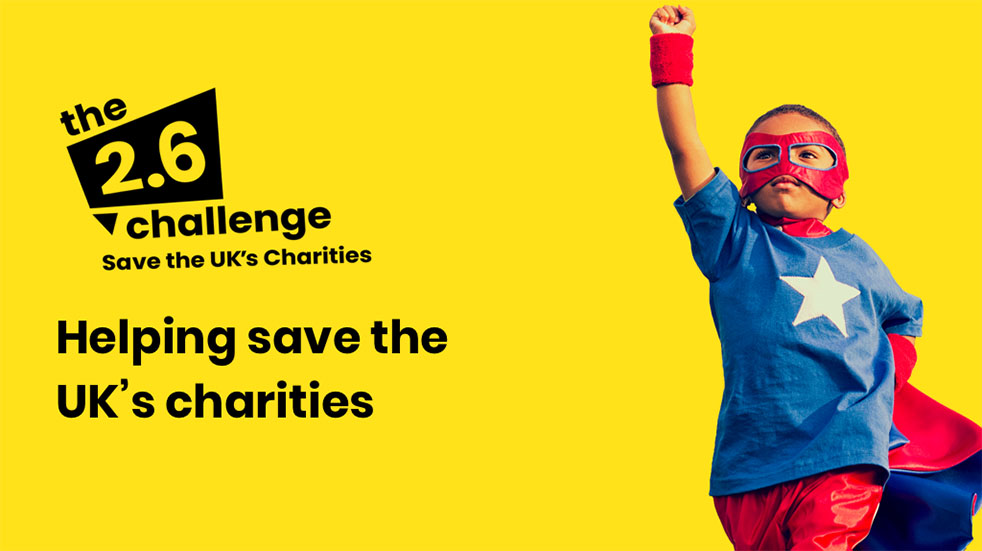 The 2.6 Challenge has been capturing the imagination of people in lockdown
Make-a-Wish – another Boundless partner – was also set to benefit from the London Marathon, with 250 runners aiming to raise over £500,000 for the charity. Make-a-Wish uses its funding to grant wishes for around 2,000 children with critical illnesses, so this represented a huge loss. However, thanks to its kind supporters, who have been completing activities for the 2.6 Challenge, some of these kids will have their hopes realised.
In total, the 2.6 Challenge has so far raised nearly £7m. While that's significantly less than what the Marathon would have accumulated, people can still participate and donate – so why not have a go?
Giant steps for the NHS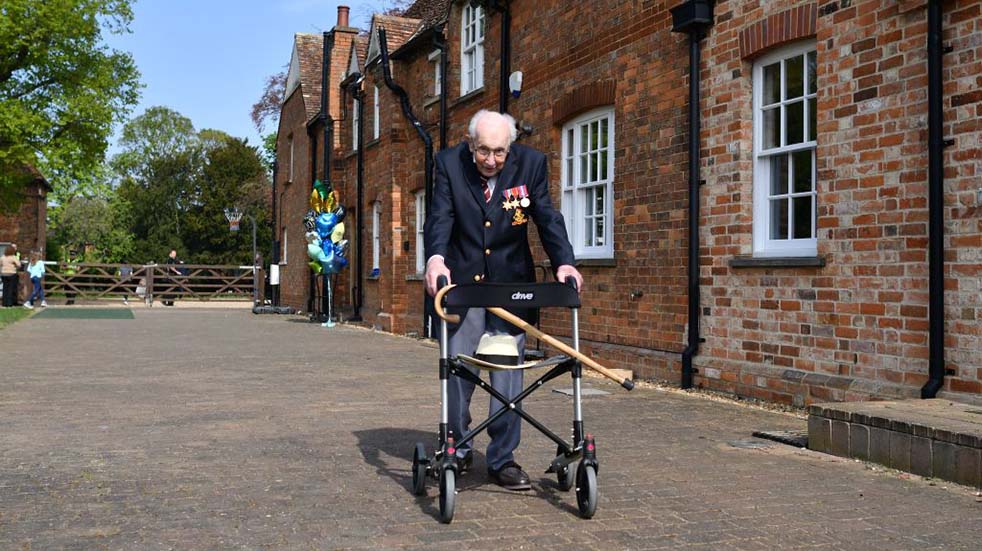 Captain Tom has made a huge amount of money for good causes
And it's not just through the 2.6 Challenge that people have been raising money during the coronavirus crisis. By now, almost everyone will have heard the story of Captain Tom Moore, the 100-year-old Second World War veteran who set out to raise £1,000 for the NHS by walking 100 laps of his garden but ended up making a staggering £29million after his campaign went viral.
Well, Captain Tom's story inspired Frank Mills, a six-year-old with spina bifida, to launch his own fundraising initiative. Despite only starting to walk 18 months ago, the young Bristolian set out to do 10 metres a day with the help of his frame. His intention was to raise £99 through his JustGiving page – to match Captain Tom's age at the time he carried out his feat – but his heroic efforts have captured the hearts of the British public, and he has so far made an astonishing £250,000.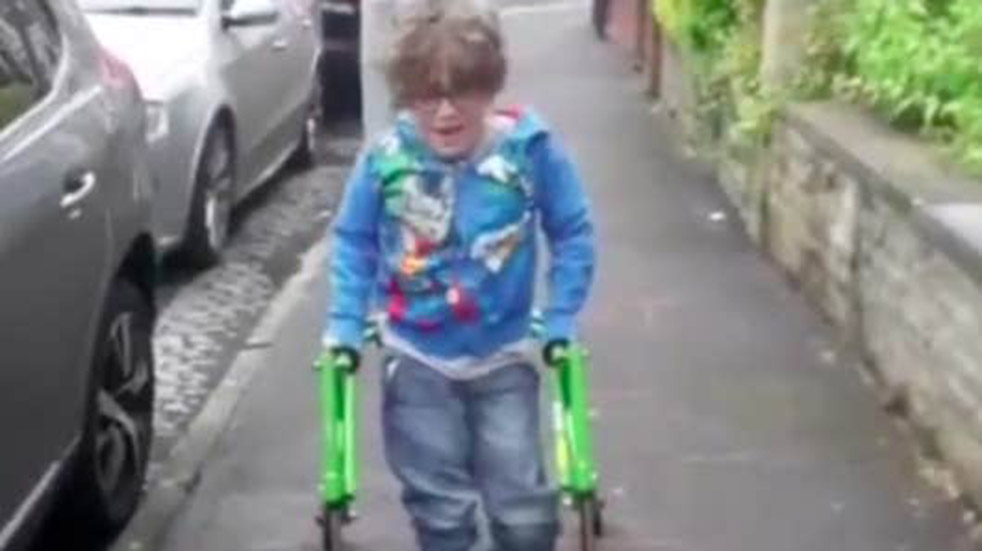 Generous donors have been flocking to support heroic Frank (Credit: BBC)
Frank's mum, Janet, explains that he's doing it for the NHS workers who have looked after him. "I think in his mind that's who he's supporting," she told the BBC. "The NHS is an institution we are so proud of and thankful for."
Frank's dad, Tony, added: "People have been so generous, especially at a time when many are struggling financially. It restores your faith in humanity."
Any money raised for the NHS will go to NHS Charities Together, an umbrella organisation that supports NHS staff, volunteers and patients impacted by the COVID-19 crisis.
Ain't no mountain high enough for these amazing young climbers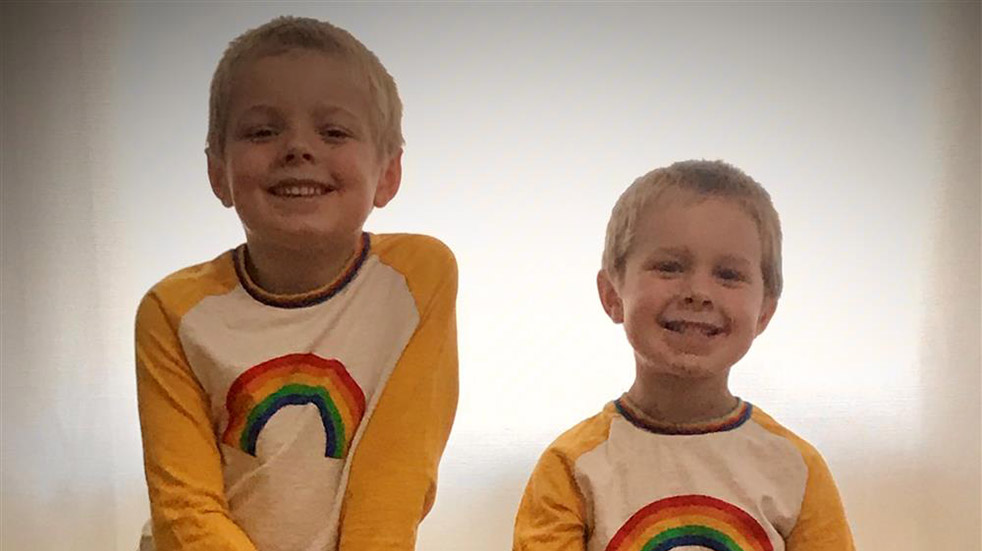 Adam and Elliot have smashed their target (Credit: JustGiving/Adam Brennand)
Not content with donating their pocket money to the NHS, two brothers from Ely in Cambridgeshire have decided to climb the equivalent of England's highest peak to show their appreciation for key workers during the pandemic. Adam and Elliot Brennand, who are six and four respectively, will each attempt to climb 978 metres – the height of Scafell Pike – using their mum's fitness equipment.
On their JustGiving page, it says they are "trekking up Scafell Pike using Mummy's stepper for Addenbrooke's Charitable Trust because we want to help the nurses and doctors". The brothers are each doing 500 steps a day, and have so far raised nearly £500, smashing their target of £40.
Cooking for coronavirus patients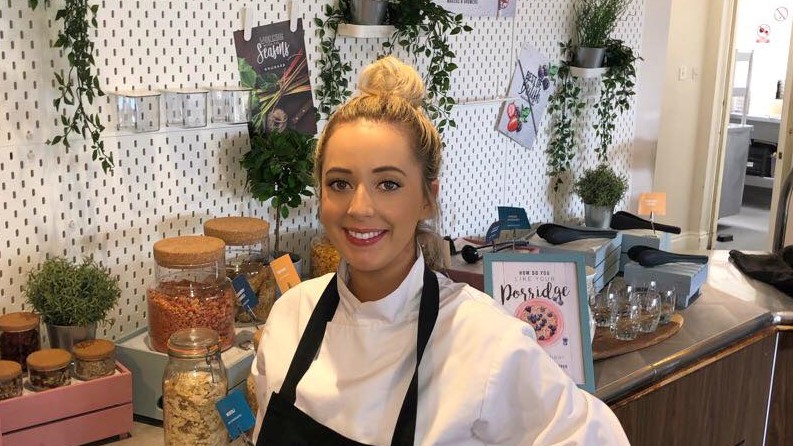 Jade is raising money to buy iPads for the NHS
Meanwhile, a chef in Coventry has raffled off a three-course gourmet meal – to be enjoyed once the lockdown ends, of course. Jade Douglas, who usually works for a caterer but is currently on furlough, wanted to do something to help and decided to put her culinary talents to good use.
Via her JustGiving page, Jade sold raffle tickets for £10 a piece, with the winner receiving a gourmet three-course dinner (of their choosing) for two people, cooked and served by Jade. While the raffle is now closed, you can still make donations to Jade's cause by visiting her page.
"Having spoken with several nurses, they suggested that the funds raised could be used to purchase iPads to help patients in hospital communicate with their loved ones," she told the Coventry Observer. "I usually work within the hospitality industry as a chef, so I'm delighted to be able to use my skills to raise money to support the NHS during the COVID-19 pandemic."
Are you doing something for charity? Let us know!
If you're a Boundless member doing something to raise money for charity during the coronavirus pandemic, we would love to hear about it. Send us a message on Facebook or Twitter.