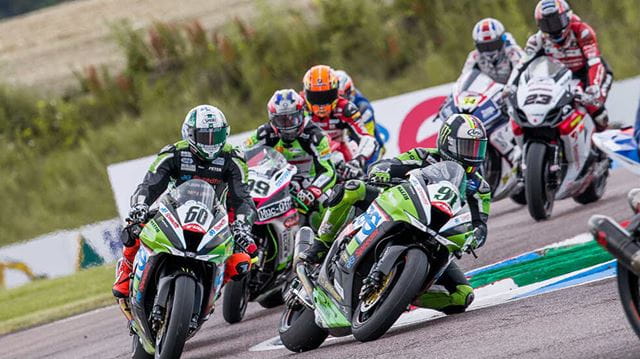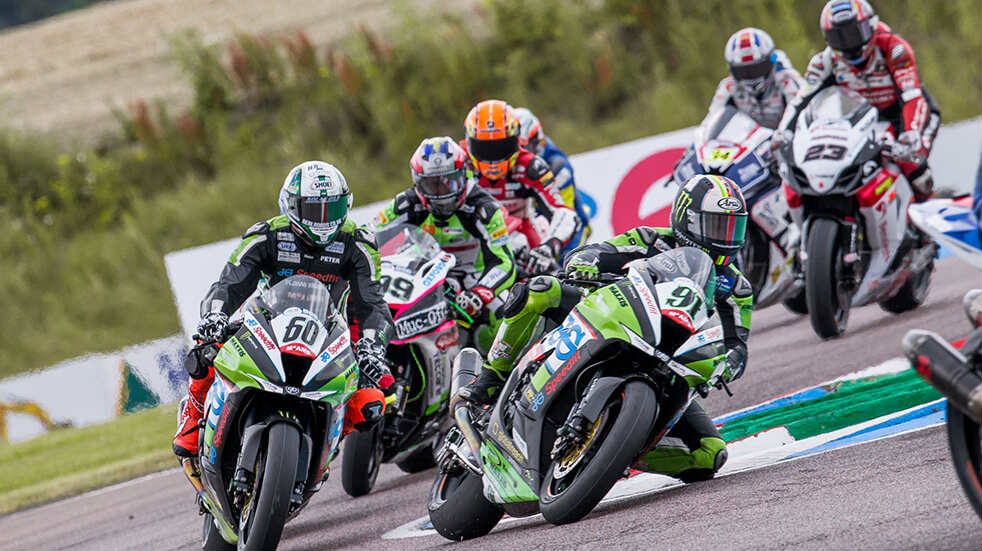 Team-mates Leon Haslam (91) and Peter Hickman (60) cornering at Thruxton, one of the quickest tracks in the country, where speeds can get up to 200mph. Superbikes offers the excitement and drama of top-flight motorsport but at very sensible prices: race day tickets start around £30.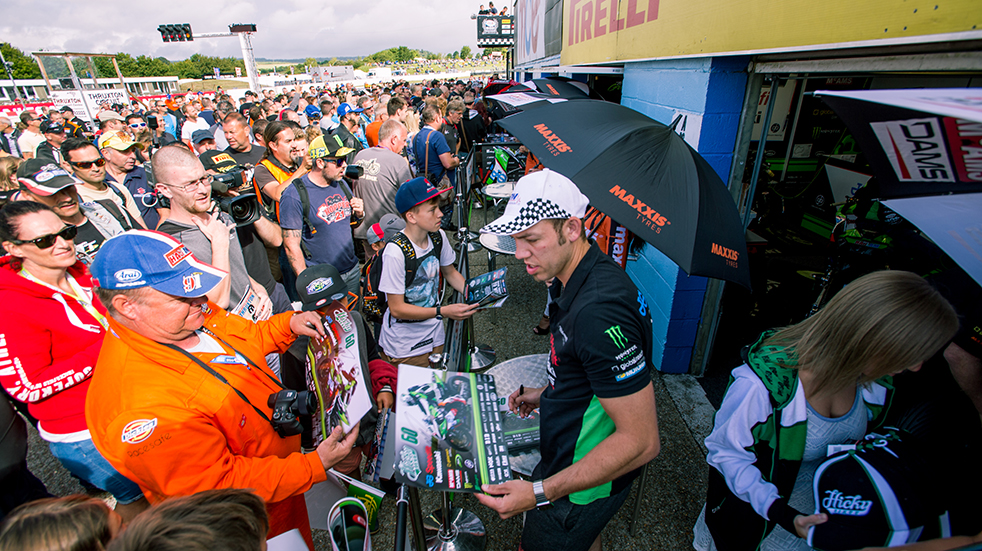 Peter Hickman signing autographs for fans.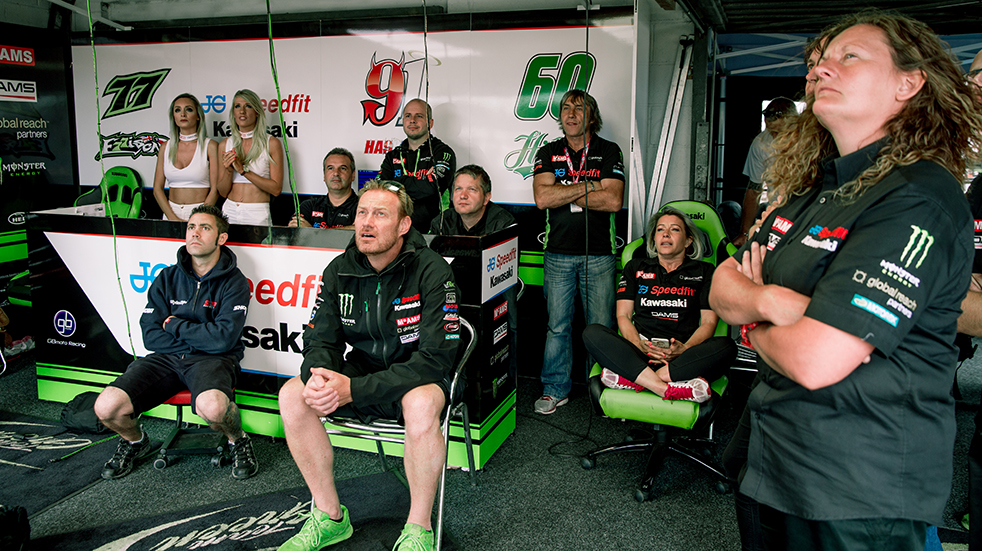 The tension rises as the team watches the race from the pits. Leon Haslam's dad, 'Rocket' Ron Haslam (third from right) was himself a legendary rider of the 70s, 80s and 90s.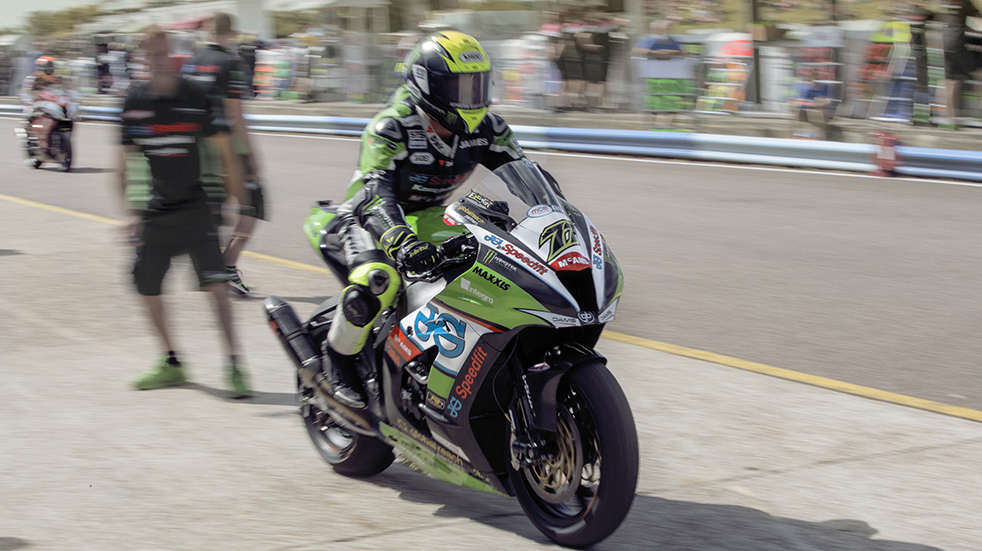 Life in the pit lane... James Ellison heads back to the track.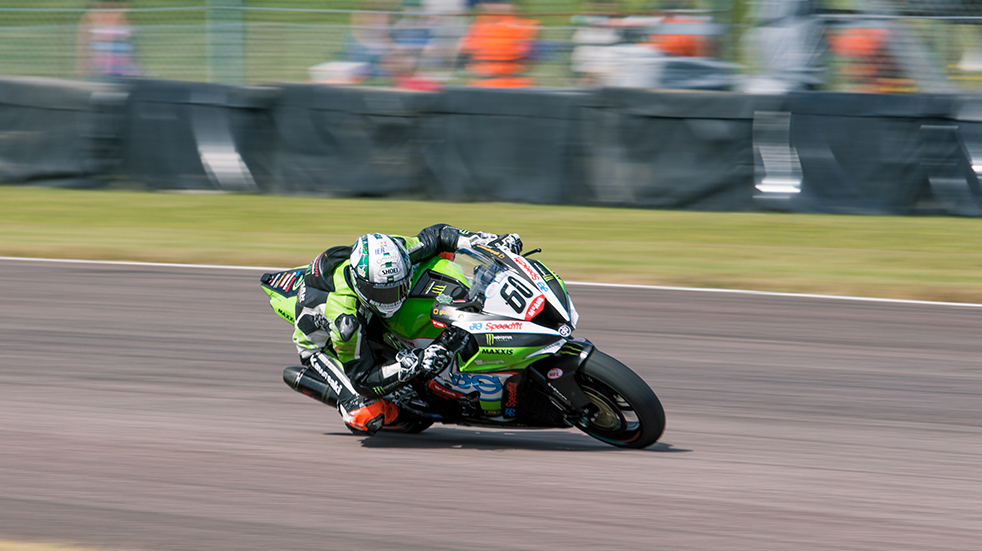 Peter Hickman cornering at Thruxton.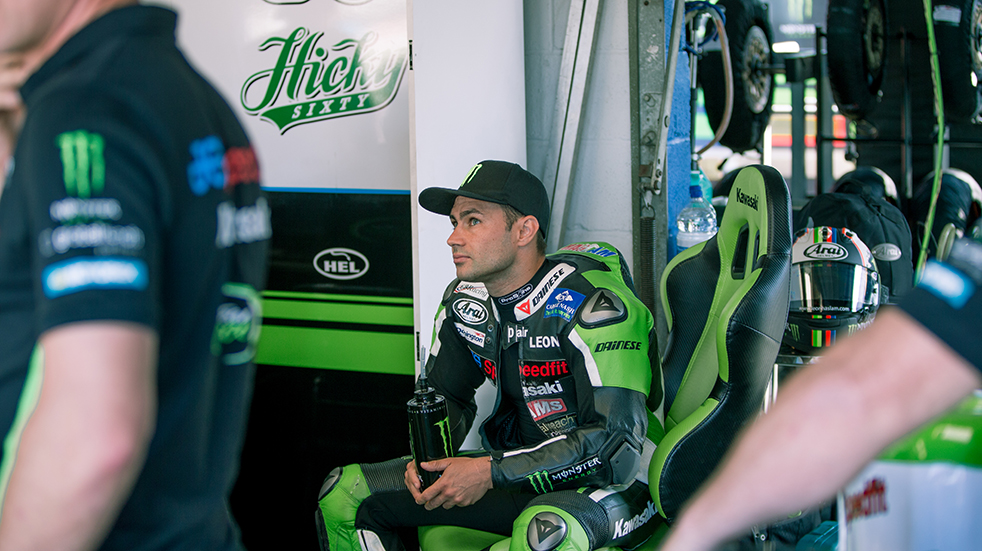 Leon Haslam back in the pits. Haslam led the title race after taking three wins in the first four meetings of the season – but the two races in round six proved a stern test for his JG Speedfit team and Haslam finished 13th and 5th in the two races at Thruxton.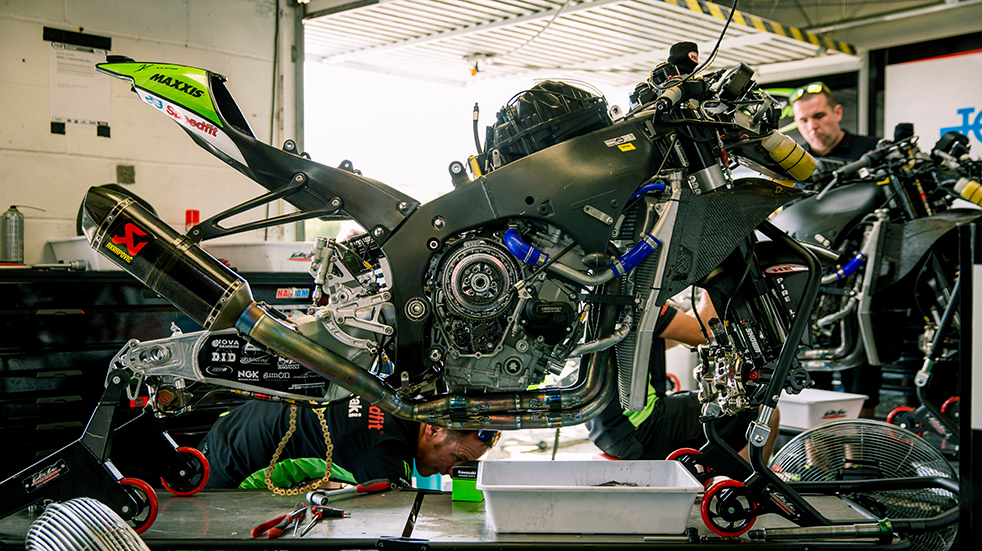 All stripped down: Superbikes must have the same overall appearance as a road bike that is on sale to the general public: the team's machines are based around the Kawasaki Ninja ZX-10R, available in shops for £13,500. Race machines are highly modified at a cost of up to £75K...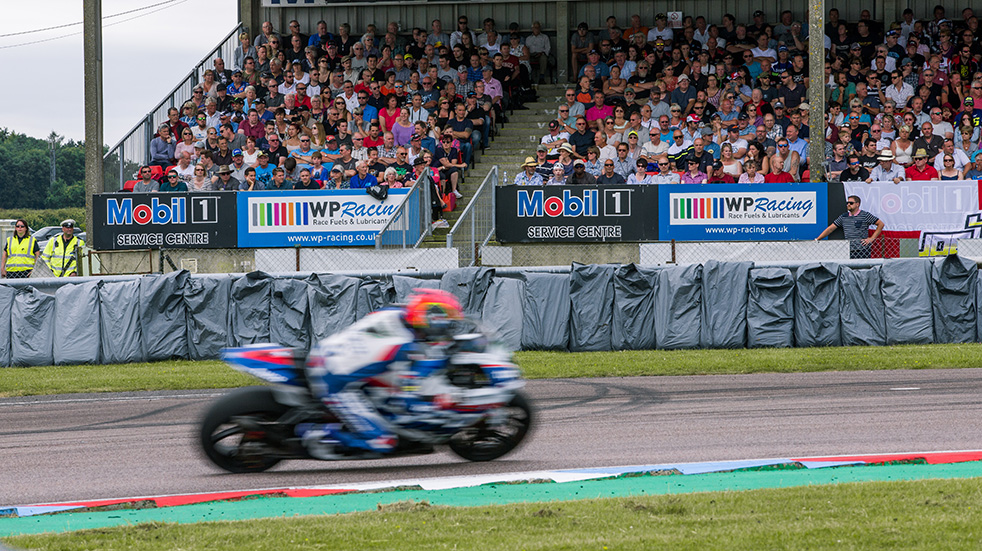 The race action hots up in front of crowds that topped 30,000 at Thruxton. Similar and larger crowds have followed British Superbikes all over the country this summer, with over 50,000 at Brands Hatch for Round 5.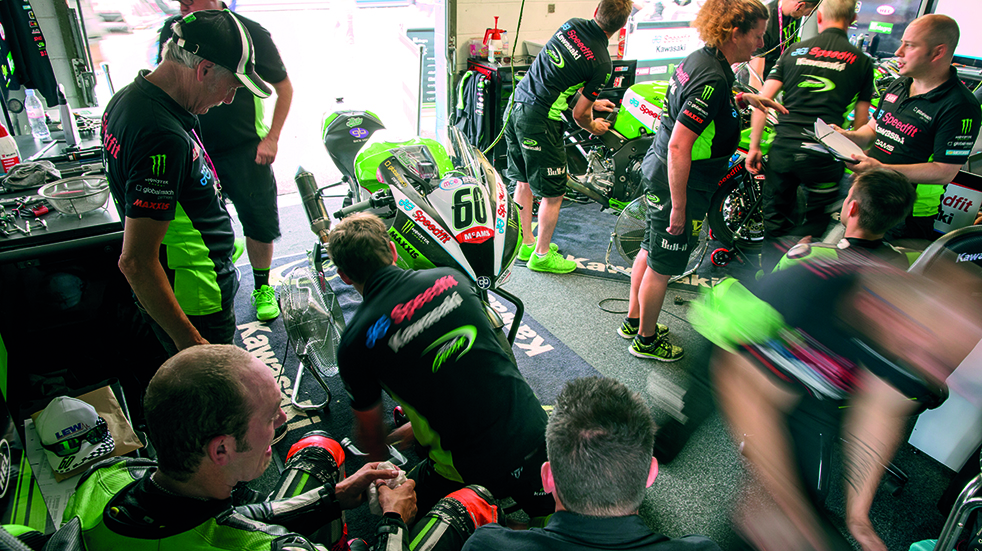 The whole team is focused on getting the best out of the bikes.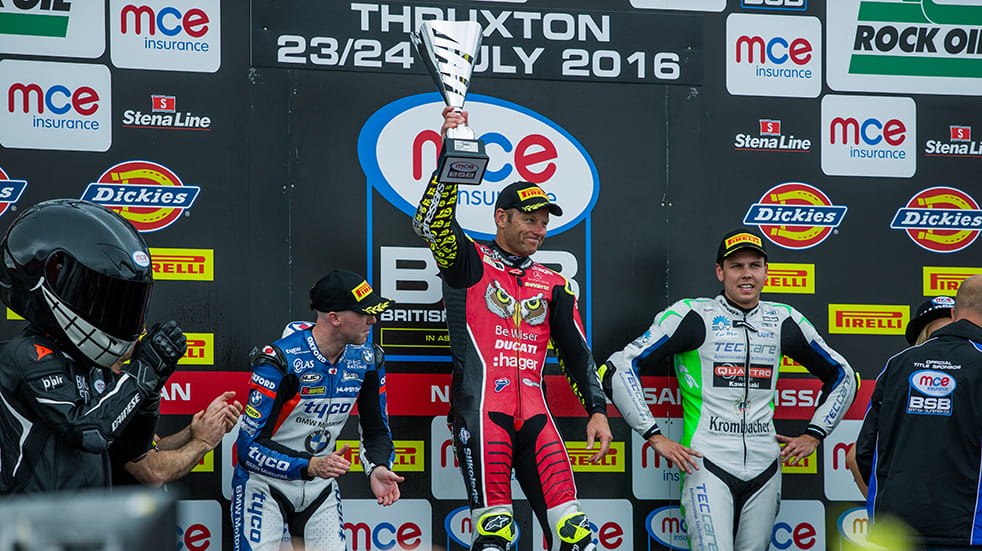 Shane 'Shakey' Byrne, four-time Superbikes champion, topped the podium after the first race on Sunday. Haslam and Hickman finished off the pace on a difficult weekend for their team, though they climbed to third and eighth respectively in the second race of the day. Going into the last weekend of British Superbikes, Byrne led the title race, with Hallam 21 points behind.

---

The full behind-the-scenes feature on Superbikes appears in the latest issue of Boundless magazine. Join Boundless for £25 and make £100s of savings on holidays, insurance and events. boundless.co.uk/save-more