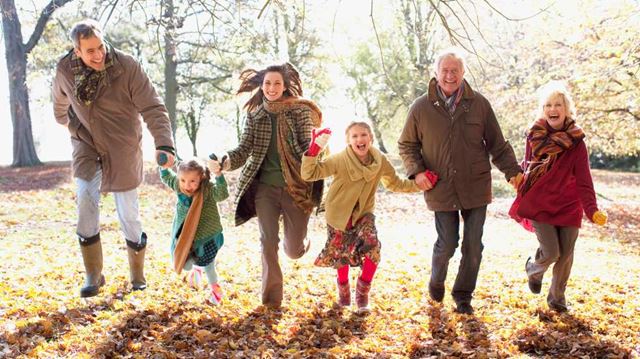 Whether you're looking to try a new hobby, laugh your socks off with top-notch entertainment or even learn something new about history or science, read on for our picks for the best free events in October.
From star-gazing night photography and mindful movement classes to art fairs and literature festivals, this October offers a broad variety of free, online and in-person events to enjoy.
So, why wait? Below you'll find a list of our 25 most highly recommended events taking place this October, all completely free to attend…
---
1. Try your hand at night photography
How to Get Started in Night Photography, 1 October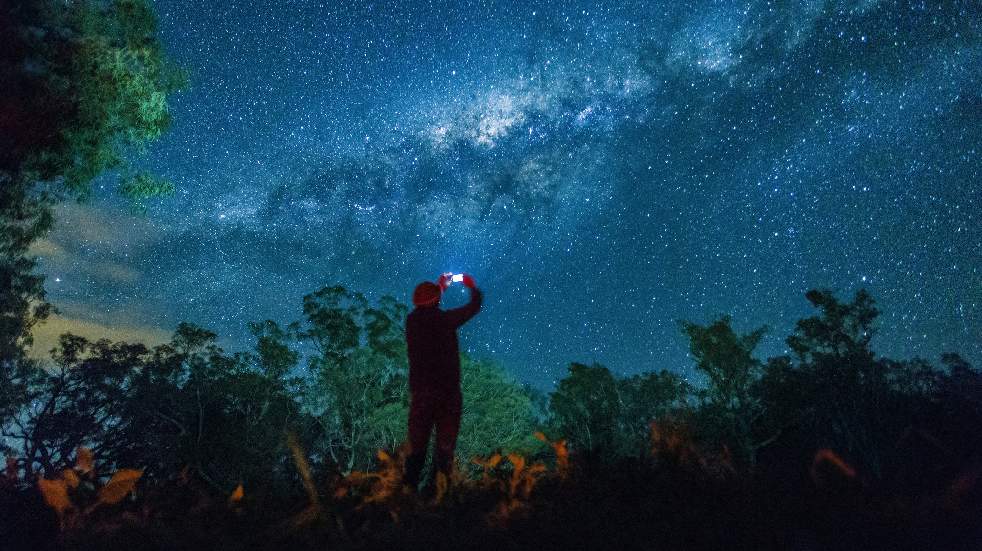 A fantastic opportunity to hone your night time photography skills, this online event is perfect for both seasoned photographers and beginners. Hosted by The Astronomical Society of Edinburgh, this event will help you to get the most out of your DSLR or mirrorless camera and to take fantastic shots of a variety of celestial bodies. From the moon and Milky Way to meteor showers and constellations, this event will teach you how best to employ your camera's settings to focus and compose images in the dark. Plus enjoy an explanation of the seasonal changes that effect night photography, giving you an insight into the best days and times to take truly magical night-sky shots.
---
2. Seek mindfulness through pilates and journaling
Mindful Movement + Expressive Writing with Katie Daleabout, 9 October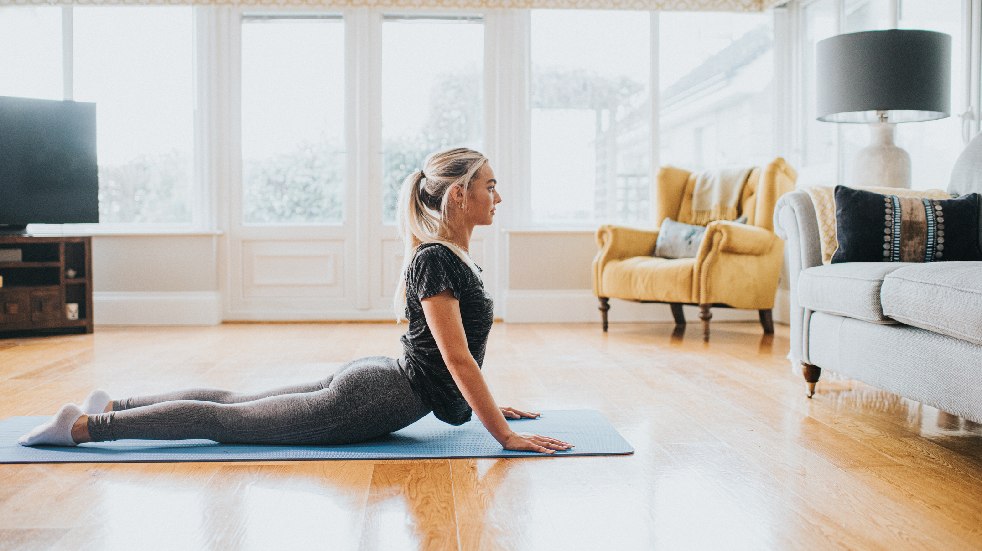 The practice of mindfulness is known to have several tangible benefits to mental health and in this free 90-minute workshop you will be guided by two experts in the field to achieve new levels of calm and strength. Including 30 minutes of guided pilates to help improve breathing and body strength followed by a mindfulness session utilising guided journaling and open discussion, this event should spark your creativity and leave you with an overwhelming sense of relaxation.
---
3. Discover new artists in Kensington
Parallax Art Fair, October 2021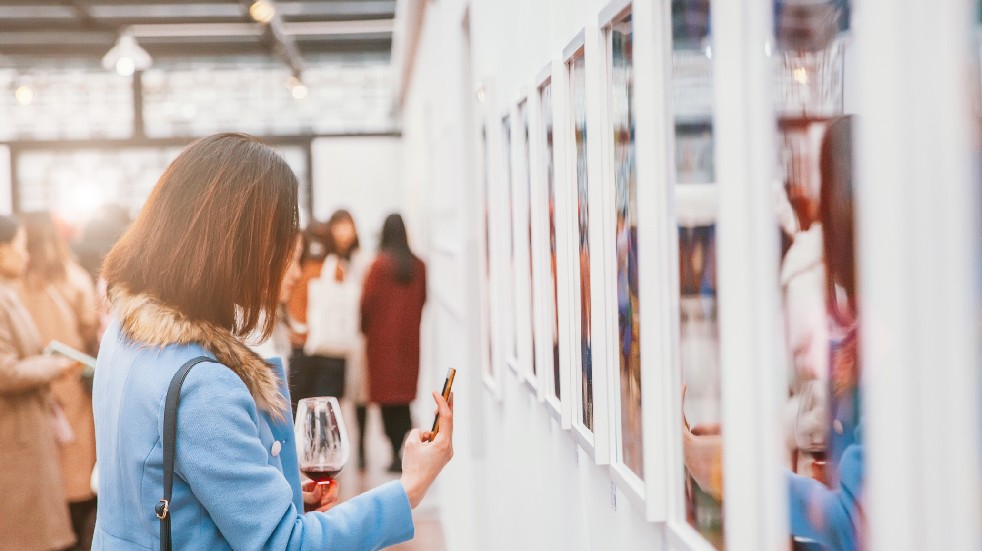 Enjoy a broad range of fine, decorative and applied art from around the world at this October art fair. Comprising over 7,000 unique pieces of art, this free event offers you not only the opportunity to experience a variety of new and upcoming artists, but also the chance to purchase their work. And with jazz music, on-site massage, a bookshop, and a variety of restaurants too, you'll be spoiled for things to keep you occupied.
---
4. Get a new perspective on the Thames's architecture
Illuminated River Guided Walk, various dates in October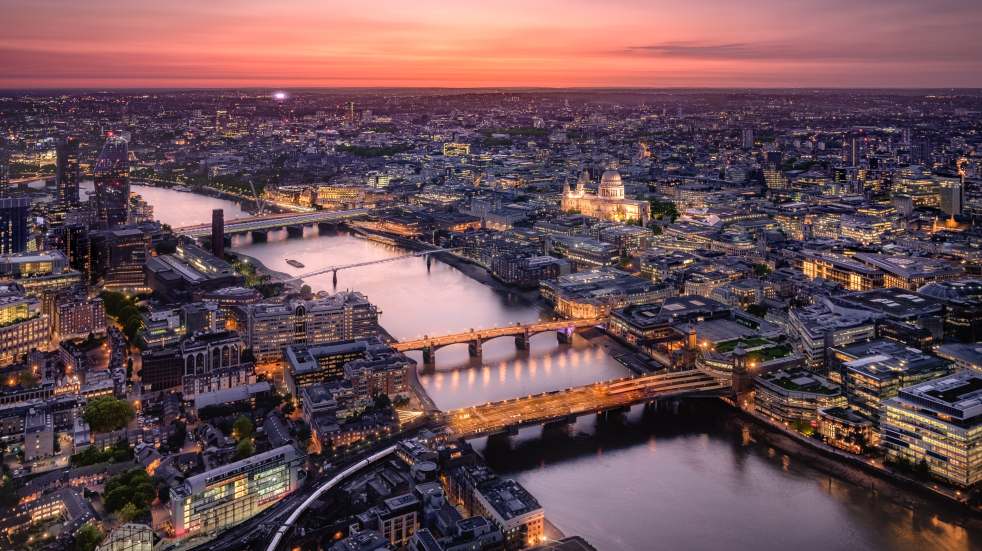 The longest public art commission in the world, the Illuminated River is the collaborative creation of light artist Leo Villareal and London architects Lifschutz Davidson Sandilands. Comprising kinetic artwork that highlights the architectural character of the bridges that span this iconic river, this free guided walk (taking place on dates throughout October) is run by City of London Guides. Taking in the Millennium Bridge, Southwark Bridge, Cannon Street Railway Bridge and London Bridge the tour provides fascinating insight into the bridges themselves and the dynamic art installation as you go.
---
5. Celebrate the written word
Cheltenham Literature Festival, 9–17 October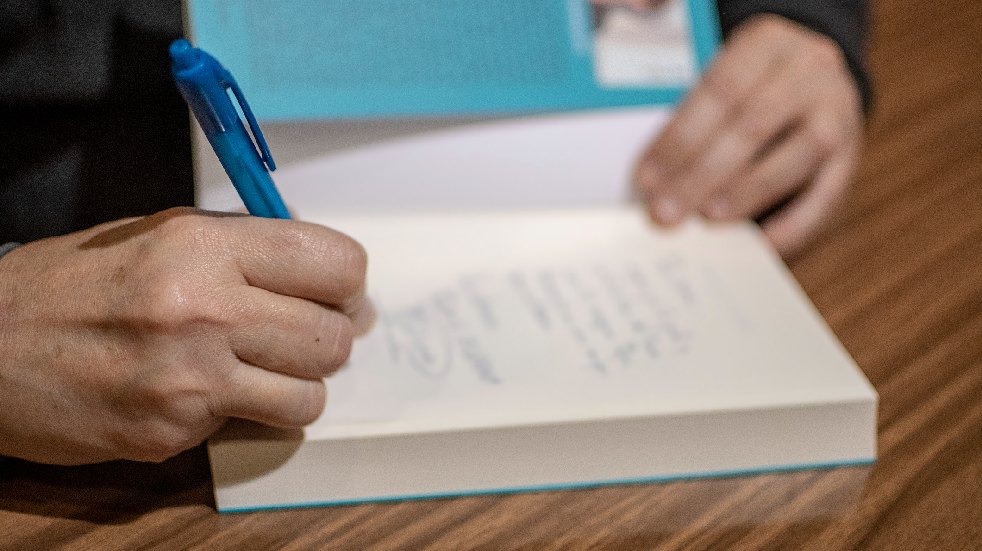 The world's first (and some might argue best) literature festival returns this October with an exciting roster of new voices in fiction and poetry, existing literary greats, and celebrity panellists. Lovers of literature young and old will be spoilt for choice at Cheltenham Literature Festival this year with a stimulating mix of both in-person and online events over the course of its run.
---
6. Become a World Conker Champion
2021 World Conker Championships, 10 October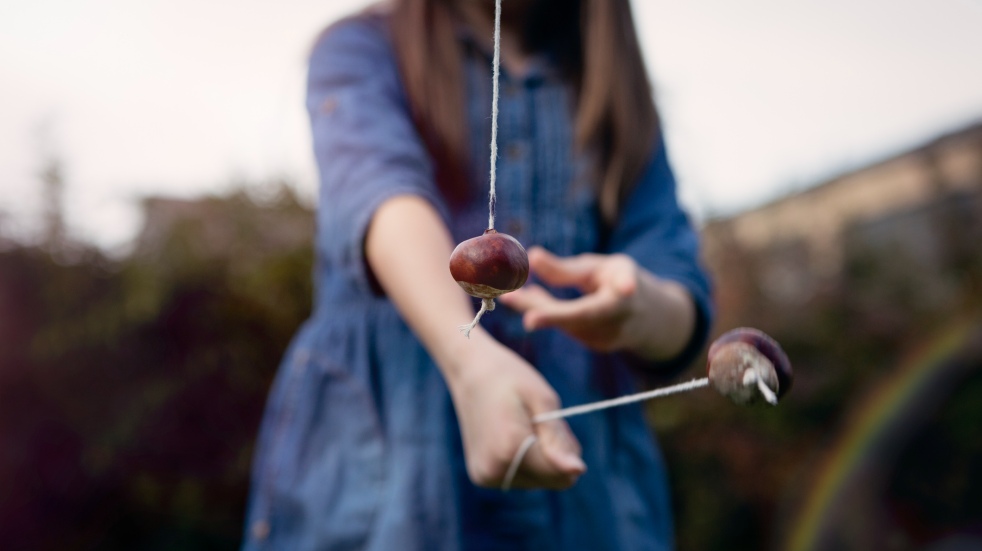 An event taking place on the second Sunday of October, the World Conker Championships draw an eclectic mix of spectators and competitors to the picturesque village of Southwick in Northamptonshire every year to compete for the title of Conker World Champion. With mixed adult and junior categories, the championship offers fun for every age bracket, plus each year the event raises a substantial sum for the local charity supporting the visually impaired.
---
7. Unleash your inner artist in Belfast
Belfast International Arts Festival, 6 October – 7 November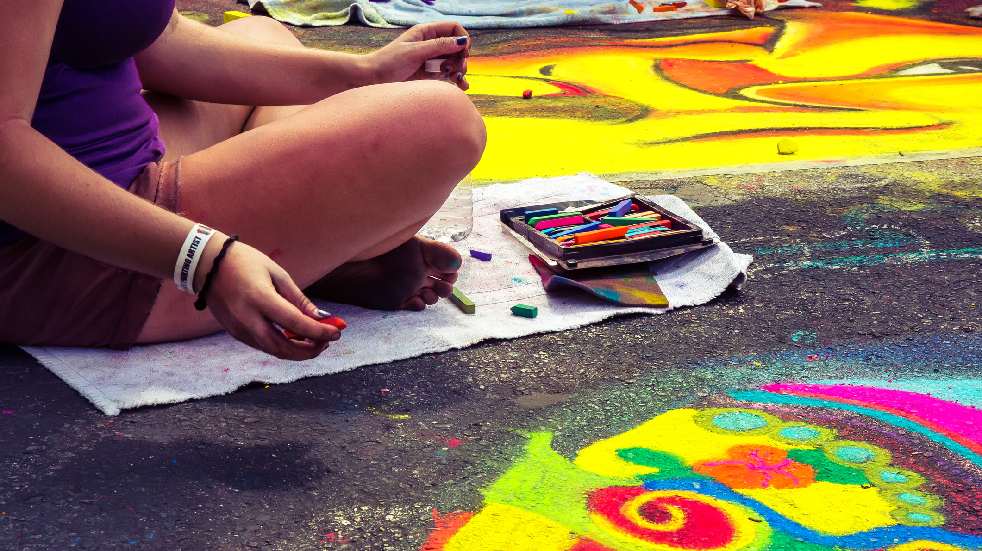 An exciting event that covers all areas of the arts including theatre, dance, classical and roots music, visual, film and digital arts and literature, Belfast International Arts Festival offers visitors the chance to watch, learn about and even participate in some Northern Ireland's contemporary art scene. Taking place in locations across the city throughout the month of October, this festival promises transformative experiences from world-class artists, thinkers and leaders for people of all ages.
---
8. Fill your basket with vegan cuisine
Newcastle Vegan Market, 9 October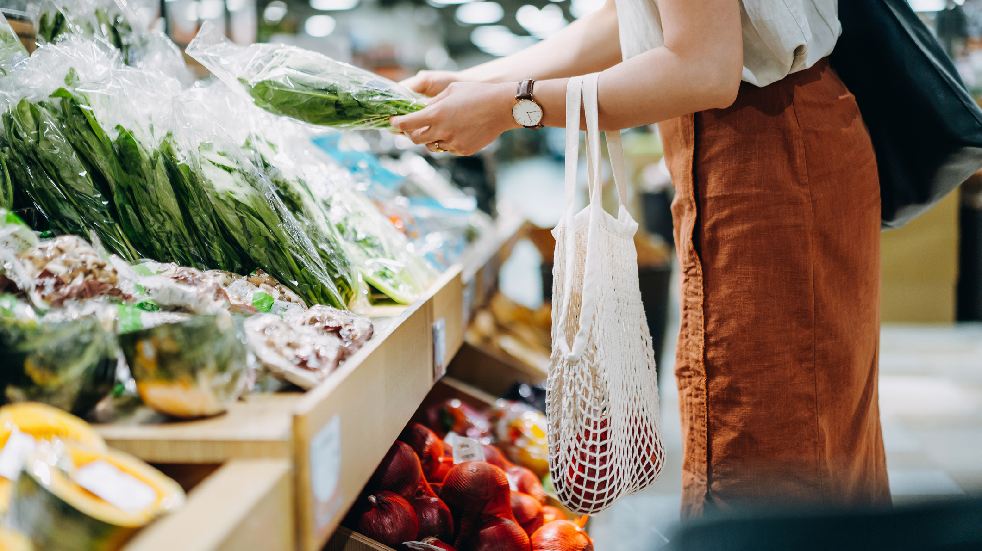 Located on Grainger Street in the heart of the city of Newcastle, the vegan market is taking over for the first time on 9 October this year. Featuring over 50 stalls offering a massive selection of vegan outlets including street food, artisanal savouries, sweet bakes, craft cheeses, handmade cosmetics, ethical clothing and jewellery, arts and crafts, plastic-free, and charity stalls. Carefully curated to support independent, ethical, and sustainable businesses, this unique market certainly is not one to miss.
---
9. Sample some craft beer at Oktoberfest
London Craft Oktoberfest, 8 October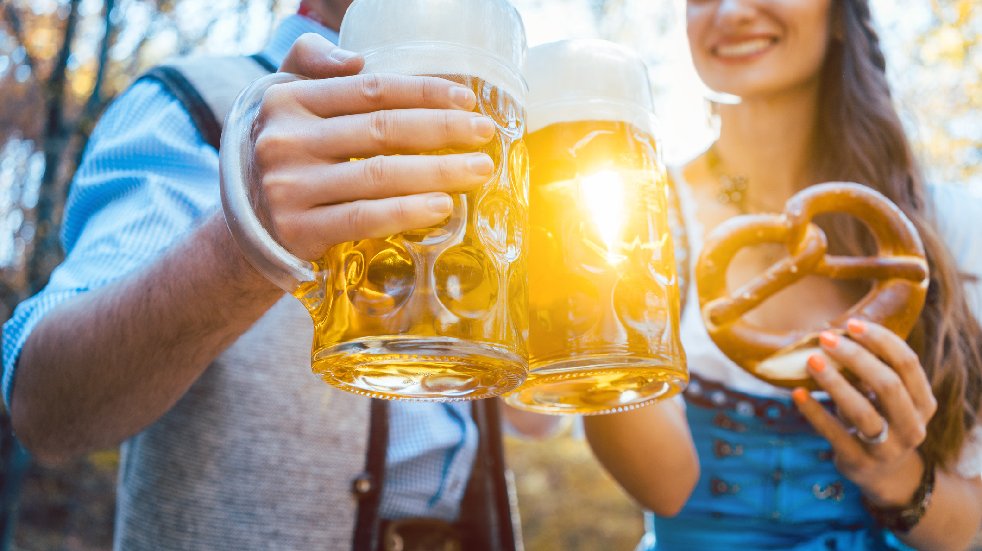 A family friendly take on the famous German celebration, London Craft Oktoberfest is a confluence 12 different German-style craft beers from local breweries all for you to sample against a thoroughly fun-filled and authentic backdrop. Including a live Oompah band, lots of deliciously authentic German food including sausages, pretzels and sharing platters and, of course, top-notch craft beer, this is the perfect event at which to celebrate this year's Oktoberfest.
---
10. See some classic motors by the seaside
Classic Cars on the Beach Southend, 17 October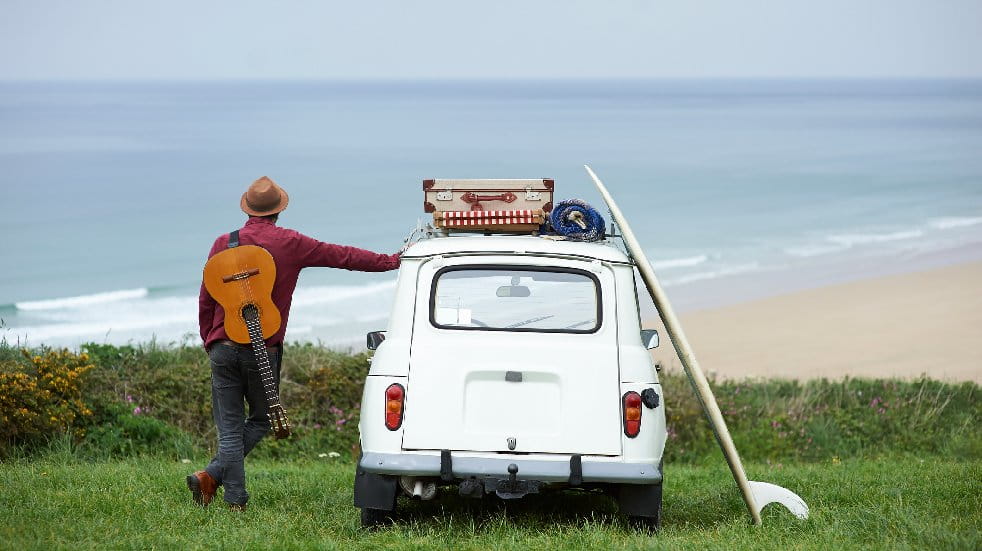 Running from 9am to 4pm right on Southend beach, this classic car event is ideal for lovers of sea, sand, and sleek classic cars. Free for anyone to visit, Classic Cars on the Beach in Southend is an ideal day out for lovers of vintage vehicles, plus you can enjoy all the attractions this vibrant seaside town has to offer while you're there. And if you own a car that's over 25 years old, why not bring it along to show at the meet too.
---
11. Learn to fish on England's waterways
Free Let's Fish! Various dates in October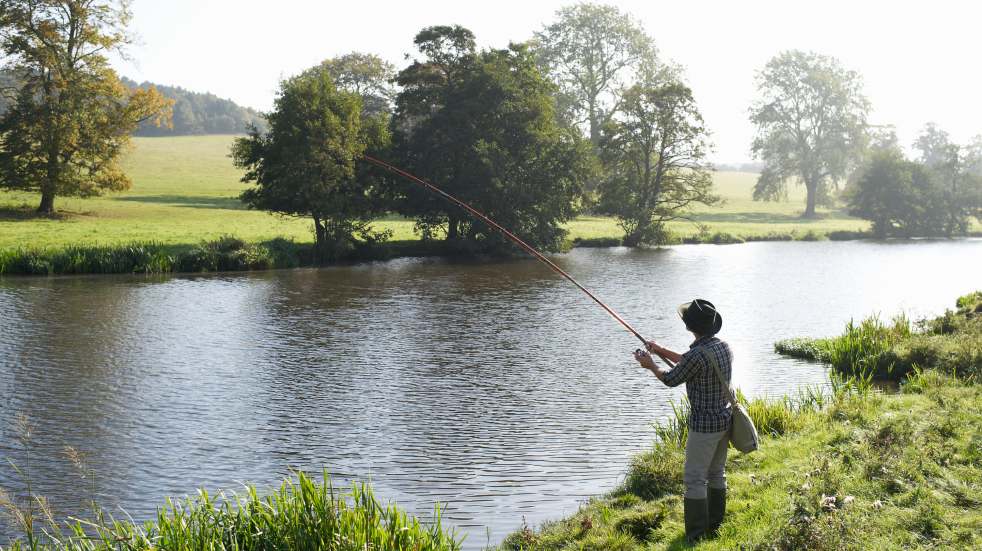 The perfect way to introduce yourself to the joys of fishing, Free Let's Fish! is a series of events Created by the Canal & River trust in various locations up and down the country throughout the month of October. With free one-hour sessions provided by a team of professionally qualified angling coaches, all the bait and equipment is provided, so all you need to do is book in and turn up on the day. Designed for both adults and children above the age of six, this event is an ideal introduction to a universally accessible new hobby.
---
12. Take up an artist's brush
Colliers Wood – Adults' Art Class, every Monday in October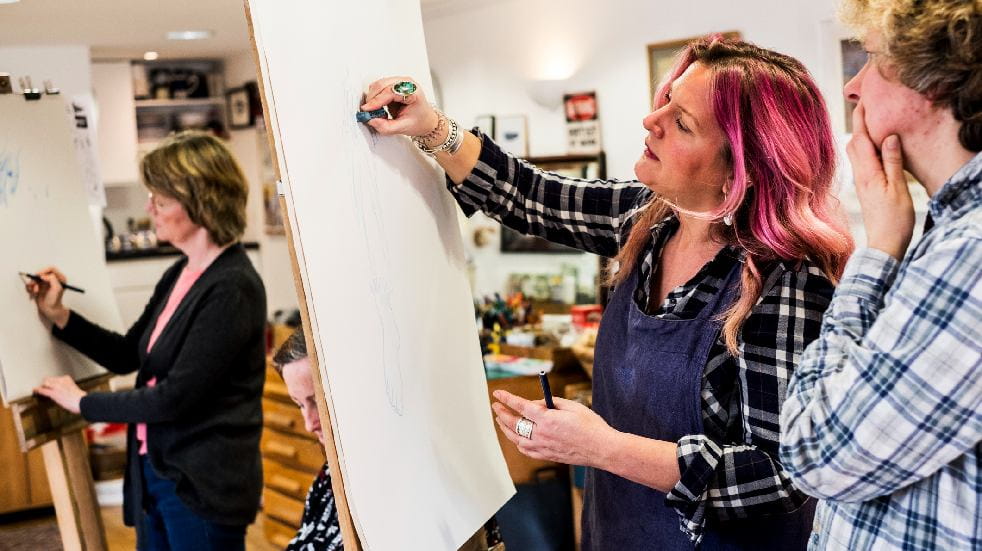 A creative way of expressing yourself and producing something you might not have thought yourself capable of, art classes are a fun and collaborative way to hone your skills. Aimed at those aged 18 and over, all you need to do it select your chosen medium, (acrylic paints, watercolours, brushes etc.) and then pop along for some free advice and tuition from a veteran art teacher.
---
13. Find some fantastical fungi
Boggart Hole Clough Fungi Walk, 12 October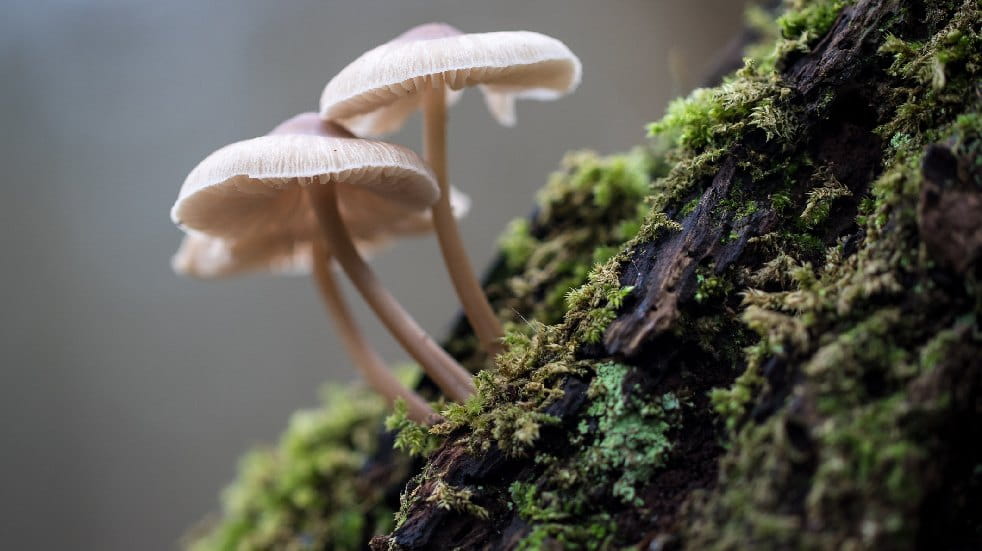 Organised by the Lancashire Wildlife Trust, this wonderful nature walk explores the secret world of fungi. Learn about how mushroom and fungi grow, how many different species there are, which you can eat, which are poisonous and much more. A family event which, with only gentle slopes and inclines, should be accessible to those of all ages, is entirely free but must be booked in advance.
---
14. Start living a greener life
Green Live: Sustainable living Westfield, 1–3 October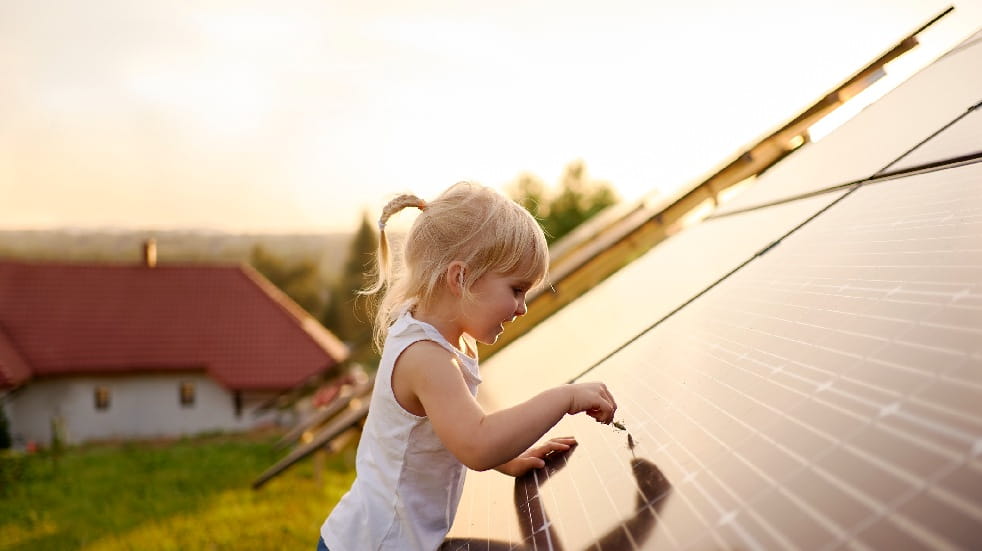 Taking place over three days at the start of October, Green Live is a great opportunity to learn about how to live and buy better and to ultimately be more eco-friendly. An event hosting over 80 sustainable brands and speakers at Westfield in London, this is your chance to become a more responsible consumer thanks to their advice and expertise.
---
15. Bag an antique bargain
Bermondsey Antique Market, various dates in October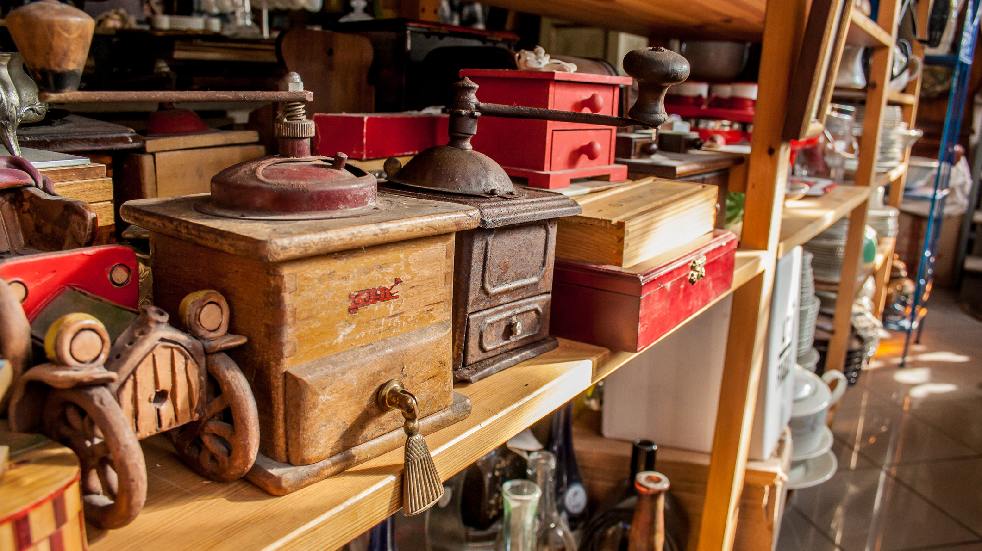 One of the five best antique shopping spots in Europe according to Secret Escapes, Bermondsey Antique Market is the ideal place to uncover wonderous treasures and great bargains. Expect to find almost everything here from silverware and large furniture and fine china to historic jewellery, as well as a large dose of the unexpected. Many of the traders can also offer fantastic advice and expertise having attended the market in Bermondsey for many years accruing a good deal of experience they're eager to share.
---
16. See some stand-up comedy
Comedy at the Shakespeare, various dates in October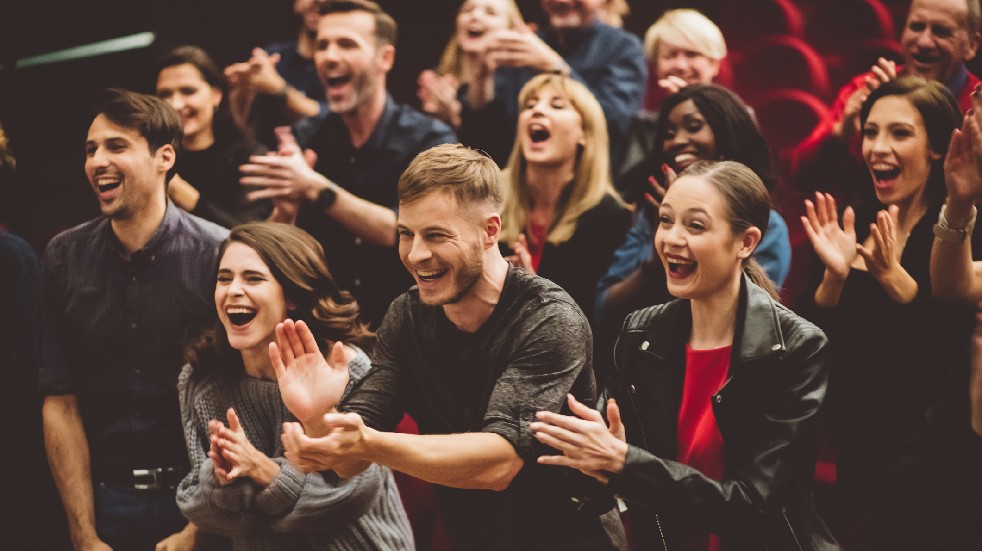 For a line-up of talented comedians, there're few places better than the Shakespeare near the Barbican in London. With a varied programme designed to suit every comedic taste, Comedy at the Shakespeare takes place every Friday this October, the ideal free event for kicking back and having a laugh at the end of the week. Comedians from all over the world combined with a location underneath one of the capital's oldest pubs make this a must-visit event on any London itinerary.
---
17. Experience African art
The African Art Series – public viewing, 8–9 October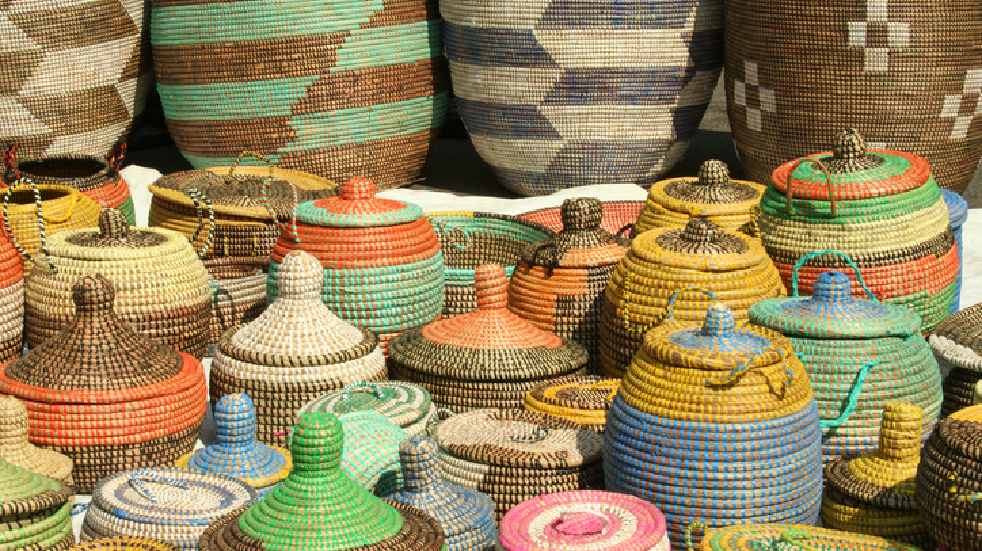 Taking place at the prestigious Bvlgari Hotel London, this unique event will provide guests with a fantastic chance to get up close and personal with a broad range of African artwork; paintings, sculptures, prints, and photography in different genres emerging from the continent. A celebration of not just beautiful artwork, but also the diversity of this continent, this inaugural event is perfect for both discerning art collectors and those just wanting to expand their knowledge on the subject.
---
18. Dance yourself fit
Fun Free Dance Class to boost your health and happiness, 1 October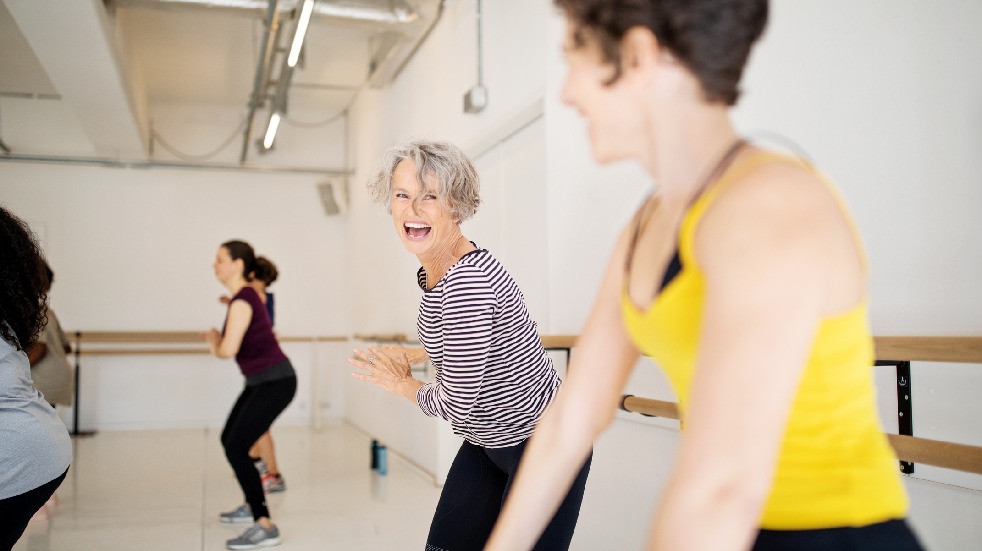 Hosted at the Blair Academy in Waltham Forest, this fun free fitness class is specifically designed to boost your mental health and physical wellbeing. With exercise set to music from the 1970s through to today, this accessible event is adapted for all levels (including movements that can be done in a chair or wheelchair, as well as standing). A fun and inclusive way to get moving this October.
---
19. Perform some poetry
Poetry Open Mic, 7 October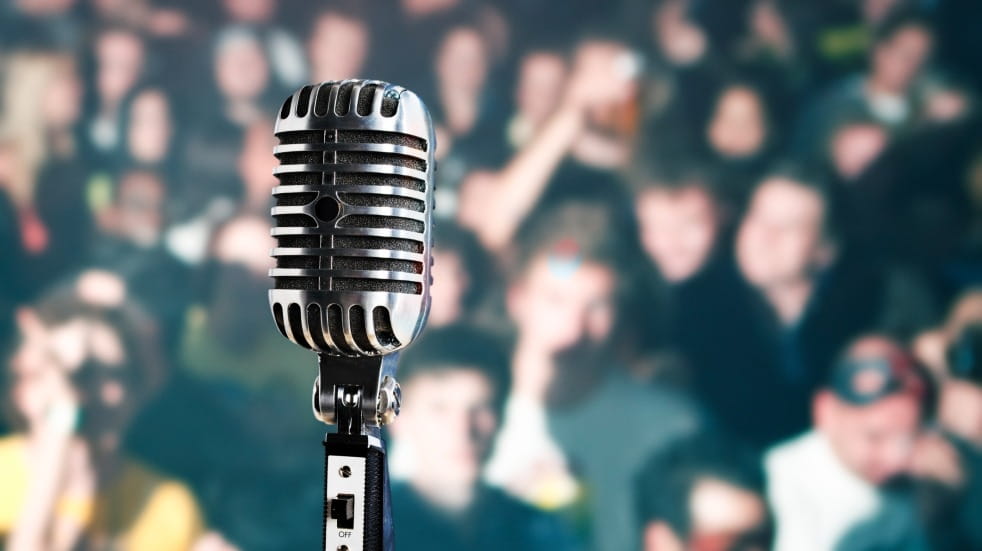 A day-long event at Woolwich Library to celebrate National Poetry Day, this event will conclude with an open-mic session, to which anyone can sign up to perform a piece (regardless of experience). Plus, this event also includes a reading by experienced actor and poet Rachael Joseph whose work considers themes around race and discrimination.
---
20. Get acquainted with striking street art
Free Street Art Walking Tour, various dates in October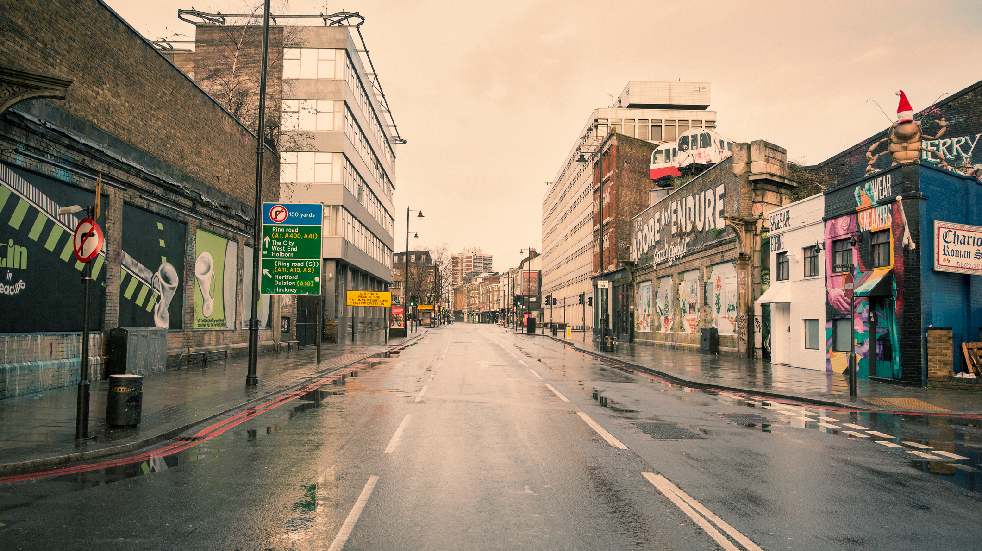 An artform that dates back thousands of years that has simultaneously been described as a uniquely 21st Century artistic movement, street art encompasses the unseen masterpieces that we walk past every day. On this tour, you'll learn about this beautiful and ever-changing artform, the politics behind its history and how its story is inextricably linked to the struggles of the working classes in Britain. A new perspective on the capital's nightlife, this tour is a must for culture-vultures and those with an interest in history alike.
---
21. Snap some nature shots
Nature Photography walk, 9 October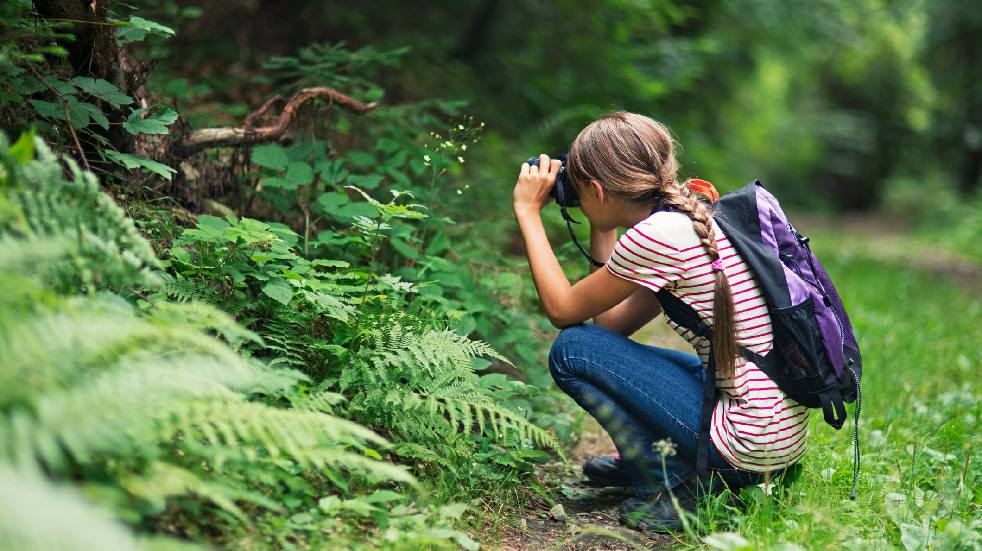 A nature walk through the beautiful Lancashire countryside is enticing enough, but this fantastic event offers you the chance to learn the skills needed to become a great photographer too. Organised by Philips Park Nature Reserve, this event invites you to bring along your camera and learn how to get fantastic shots of the natural world, as well as the various uses of wildlife photography, from scientific research to raising awareness about protecting the environment.
---
22. Celebrate the history of Gospel
Soul at Saint James – a history of gospel, 3 October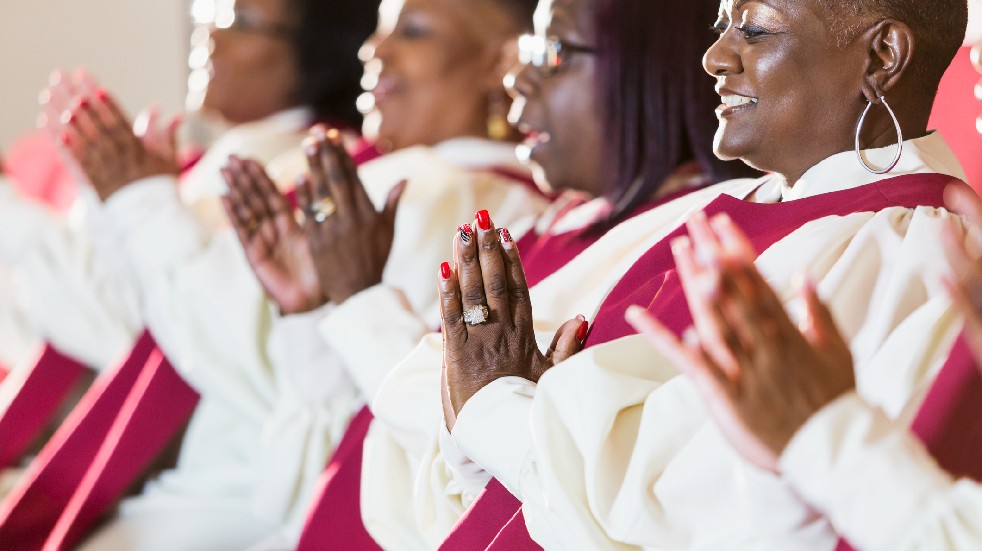 In the UK, October is also Black History Month, and what better way to help mark it than by experiencing wonder that is Gospel music?. With tasty street food, an open mic for gospel singers, as well as the excellent Saint James Gospel choir performing, there's something for everyone at this celebration of black culture and music.
---
23. Have lunch alongside a brass band
Lunchtime Concert – Fulham Brass Band, 1 October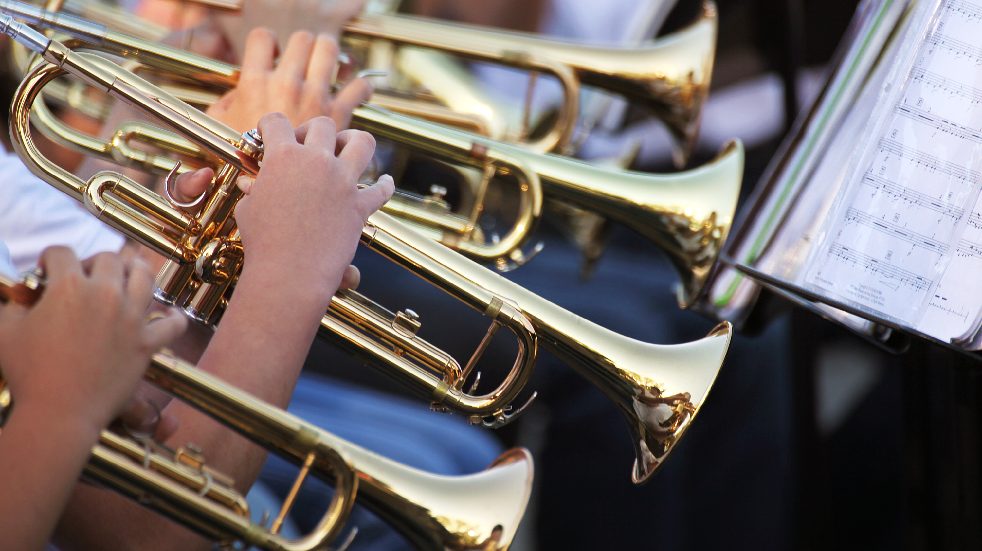 As part of this year's Regent Hall Brass Arts Festival 2021, Fulham Brass Band will be putting on a free-to-attend lunchtime concert with the Salvation Army on Oxford Street. Conducted by John Ward with trumpets led by Chris Avison of the Bournemouth Symphony Orchestra, this event will be a hit with lovers of brass band music, in addition to helping to raise money for the important work of the Salvation Army, showing love, and giving support to, the unemployed, the homeless and the lonely.
---
24. Get meditative
London Kundalini Yoga and Gong Bath, various dates in October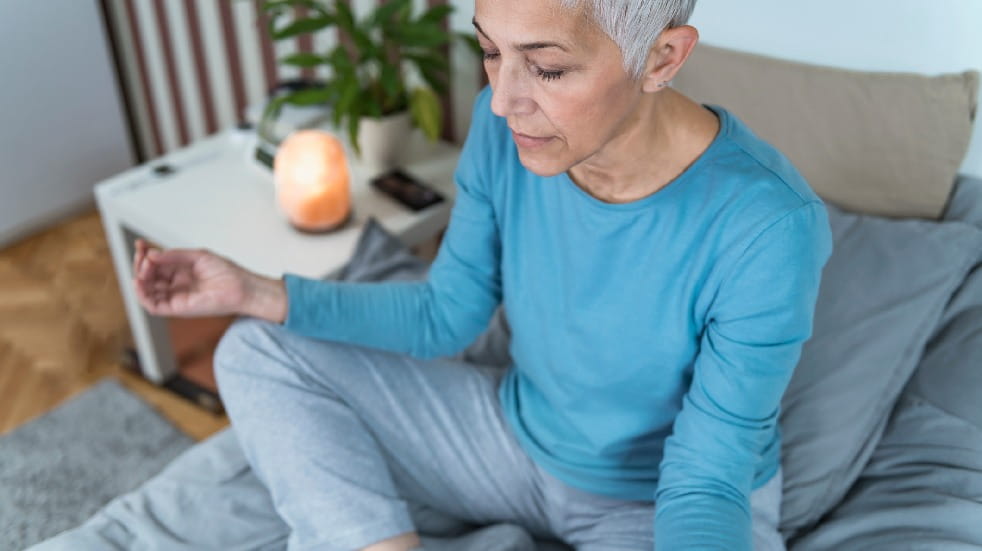 An ancient form of yoga accessible to all ages and abilities, Kundalini yoga has been practised for centuries. In a series of classes across the month of October you will learn powerful techniques that can be reproduced in sessions at home. In addition to this, visitors to the class can enjoy the meditative power of a 'gong bath' where sound is used to sooth the mind, body, and soul. A transformative experience and a great introduction to the relaxing powers of yoga and meditation.
---
25. Re-live Victorian history in London
Inside the Crystal Palace: the must-see exhibition of Victorian England, 9 October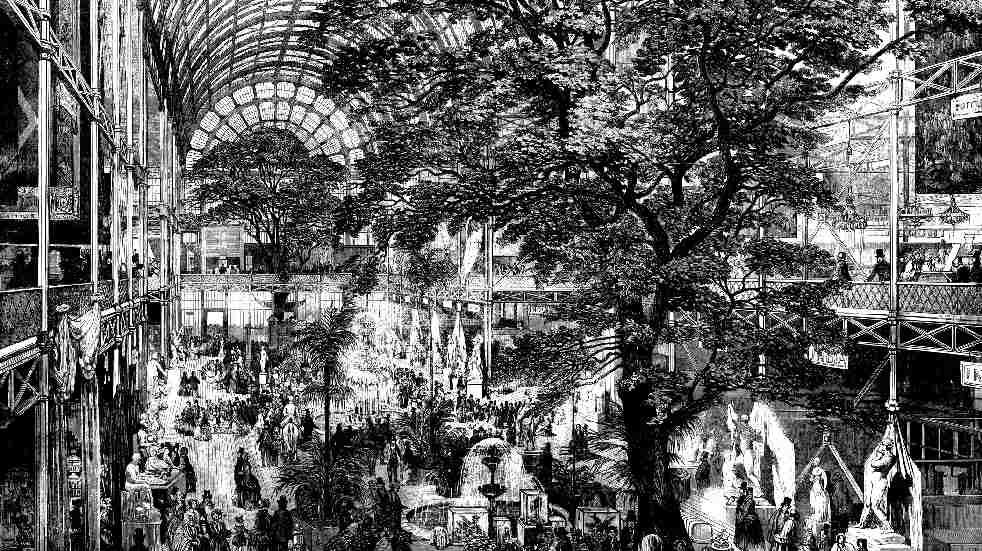 A stunningly in-depth account of the Great Exhibition, an icon of Victorian Britain, this event leads the viewer through an illustrated tour of what the original crystal palace was really like. Celebrating the show through written accounts, early photos and paintings from the V&A archive, this event can be attended in-person at Imperial College London in Kensington or online.


---
Do more with Boundless
As a member of Boundless, you can enjoy year-round discounts on holidays, short breaks, days out, motoring services, insurance and much more. To find out more, visit our dedicated membership page.