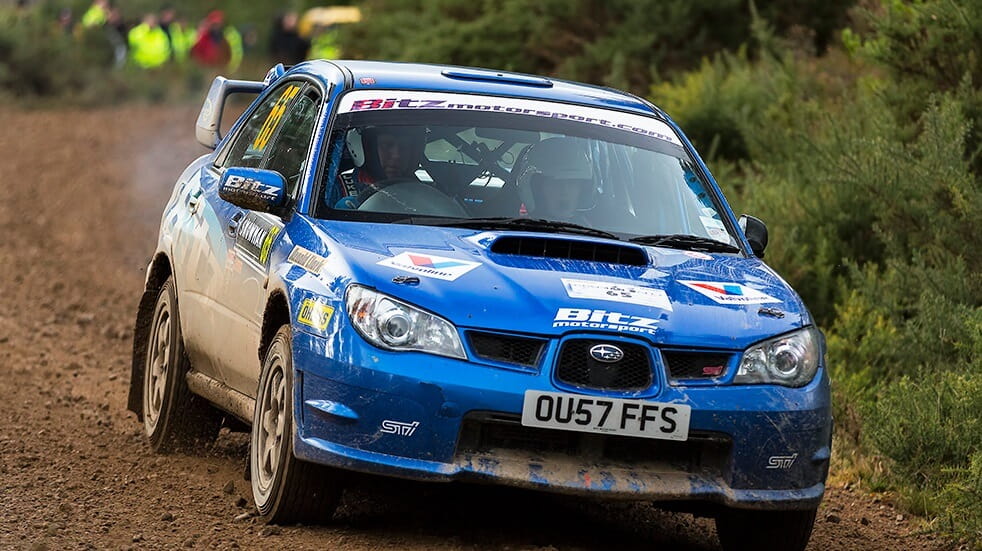 We've got plenty of ideas for fun things to do in April that won't break the bank, across England, Wales, Scotland and Northern Ireland.
Nationwide events
1. Easter Egg Hunts
Easter weekend and throughout April
There are plenty of these fun hunts for chocolate throughout the country, but while you might expect to have to pay for the delicious treasure at the end, keep an eye out for some free events happening near you. For example you can enjoy a hunt and other activities in Edinburgh Waterstones, in Pontefract Castle, Gateshead and in Horniman Museum and Gardens during the Easter Fair (where some activities have a cost). There are also free arts and crafts in Oldham (11 and 18 April).
2. St George's Day
20-23 April
There are celebrations around England to mark the patron saint's day. They include the Feast of St George in London's Trafalgar Square on 20 April, as well as parades through Nottingham on the day itself and Manchester on 22 April. Pontefract Castle meanwhile has a weekend of St George's Day fun with a medieval camp, with songs, food and archery.
3. Passion Plays
Nationwide, 10-19 April
After the televised Manchester Passion of 2006 and Michael Sheen leading his hometown of Port Talbot in a play in 2011, a new movement has grown up of reenacting the events of Good Friday on the day itself and the week leading up to it. There's a full list on the Passion Plays website, with impressive numbers flocking to those in Trafalgar Square, Carlisle and Lancaster centre, so make sure you get there early to see the spectacle.
4. Tag rugby taster sessions
Various cities, throughout April
Inspired by the recent men's and women's Six Nations but don't fancy getting bashed and bruised? Tag rugby is a great way to be introduced to the exciting game whatever your age, with all the running and handling skills of 'proper' rugby, but none of the big tackles. You can try it for yourself at a series of free Tag Rugby taster sessions at dozens of venues in London, Leeds, Manchester, Reading, Bristol, Yorkshire and Coventry.
Discover more of our suggestions for great days out
The best free days out around the UK
25 great family days out for under £20
The top days out in the UK for reliving history
---
London and south-east England
5. The Boat Race
The Thames, 7 April
Marking 190 years since the Oxford and Cambridge crews first went toe to toe and oar to oar, thousands will line the four-mile route of the Thames to see both the women and men duke it out. There's a map that shows the Boat Race route, along with some of the best drinking establishments for watching the world's most famous rowing race.
6. London Games Festival Parade
Central London, 6 April
As part of the festival that acts as the hub of the UK's gaming industry, there are several free events for all to take part in. As well as free gaming activities and workshops in the Guildhall Yard and Art Gallery, there's a parade through central London with many computer game favourites represented, and ends with awards at the Yard. See a full list of the festival's events on the London Games Festival website.
7. Vaisakhi
Trafalgar Square, 27 April
An afternoon and evening celebrating Sikh and Punjabi culture through the Vaisakhi festival. Marking the Sikh New Year, there's an obstacle course and the martial art of gatka to try out, though if you prefer to just chill there's great music and dance to enjoy with some authentic food instead.
8. London Marathon
Central London, 28 April
Millions will again line the streets and cheer on the runners during the world-renowned 26.2-mile race of the London Marathon.
Yet while the shouts of encouragement are great for the runners, there's plenty of fun to be had for the spectators too, with a street party atmosphere and entertainment dotted along the route, as well as a chance to spot famous athletes and the odd celebrity. There's information for all spectators on their website.
---
South-west England and Wales
9. Calne Spring Sing
Calne, Wiltshire, 27 April
Now in its sixth year, choirs from across Wiltshire are singing throughout the day at five spots around the town during the day, before coming together for a big singalong at 3.30pm. The Calne Spring Sing would also like you to join in, so if you know the words to Hey Jude (Beatles), Somewhere Only We Know (Keane) and Happy (Pharrell Williams) make your voice heard, all in aid of raising awareness of mental health. You can find a full programme online.
10. The Bonkers Balloon Show
National Waterfront Museum, Swansea, 14 April
Surely a great way to get kids interested in science is to use balloons as tools, and you might learn a thing or two as well as the Bonkers Balloon Show. Featuring Becky Kitter from Cbeebies, you can get involved and learn a huge amount about how things work, as well as experiencing a few pops along the way.
11. Litter Free Coast and Sea Exhibition
Durlston Country Park, Swanage, 4-21 April
As part of Clean Seas Weeks, talks, activities and walks along the beach are being organised at the Victorian Durlston Castle to celebrate the ocean and how we must strive to ensure it's kept clean.
12. Commemoration, conflict and conscience
M Shed, Bristol, 27-28 April
A festival of performances and talks that examine some of the untold stories from World War I. Marking 100 years since conscientious objectors were released from prison, other topics explored include the role of women and colonies in the conflict as well as desertion, strikes and mutinies you're probably unaware of.
Midlands and eastern England
13. Celebrate the Bard's Big Day
Stratford-upon-Avon, 27-28 April
There has been an annual parade through Stratford-upon-Avon to celebrate William Shakespeare's birthday since 1824, drawing crowds to see the Bard's own quill be taken from his birthplace to an effigy that marks his resting place. A full programme of what's happening over the weekend is online.
14. Out Loud
Midlands Arts Centre, Birmingham, 10 April
Not only is this one-hour play from Sudden Productions suitable for all ages, Out Loud is also a message of man determined to combat climate change is one that affects us all. Guaranteed to entertain as well as inspire.
15. Collegium Vocale München Chamber Choir
St Chad's Cathedral, Birmingham, 26 April
A free performance by this Munich choir covers classical and contemporary pieces, in aid of the work done by St Chad's Sanctuary. As well as music from the choir's homeland, expect a few British familiars thrown in as well.
16. Nottingham Poetry Festival
Nottingham, 26 April-5 May
Featuring talent from the local area and around the country, the variety of recitals, slams and songs will again be a must for enthusiasts, as well as an introduction for those looking to experience poetry for the first time since school. Big names at the Nottingham Poetry Festival include Ian McMillan and Lorraine Mariner are involved so keep an eye on the exciting programme.
17. Abingdon head of the river race
Rye Farm Meadow, Abingdon Bridge, 14 April
Perhaps not as famous as the other race on the Thames, this one is a much better spectacle, as over 300 boats from around the UK race 2,000m against the clock on the river at the Abingdon Rowing Club. Take in the rowers as they fly past, and enjoy bankside entertainments, including Morris dancing, beer, cakes and barbecues.
---
Northern England
18. Guided walk at Eycott Hill Nature Reserve
Eycott Hill, Penrith, 16 April
Get your walking boots on and head up into the Cumbrian hills. You'll be shown all around the nature reserve and learn about its geology and wildlife. If you've got some binoculars bring them along as you're sure to see some birds of prey circling. Book your place at the Cumbria Wildlife Trust events website.
19. Africa State Of Mind
Impressions Gallery, Bradford, until 15 June
Featuring the work of 13 photographers that explore the subject of an 'African state of mind', this interesting exhibition is helping to throw a different light on the huge variety of sights that make up this extraordinary continent and its people. A zebra covered in balloons anyone?
20. Pirelli International Rally
Kielder Water & Forest Park, Northumberland, 27 April
The third round of the British Rally Championship hits Northumberland, with both brand new cars and some classics on show as they roar around the countryside. Whether you want to see the cars in their glory at the start or keep track of them on the course, there's plenty of information on routes and start times on the website.
21. Leonardo Da Vinci: A Life In Drawings
Walker Art Gallery, Liverpool, 1 April-6 May
Celebrating one of the greatest minds of all time, this exhibition of Da Vinci's sketches is almost like looking into the great Italian artist and inventor's notebook. The array of drawings are accompanied by the famous The Head Of St Anne and The Skull Sectioned, while there are also special tours and lectures throughout the duration.
---
Scotland and Northern Ireland
22. Museum Social: Activity For Anyone Affected By Dementia
St Celia's Hall, Edinburgh, 5 April
While you can enjoy a performance on a sitar, there's plenty of opportunity to get hands on and try out instruments from around the world. There's also tea and cake – what more could you want?
23. Linlithgow Bird Bonanza
Linlithgow Palace, West Lothian, 9 April
There are a host of health benefits linked to the relaxing pastime of bird watching, and it's a great way to get kids learning about nature, so this event aimed at introducing wee ones into spotting is ideal. Set in Linlithgow Palace's amazing grounds, binoculars for spotting some fascinating feathered friends are included. It's free, but booking is essential.
24. Testing Times
University of Aberdeen, 25 April
Professor Craig Ramsey talks about the history of testing new medicines from ancient times, and how much of what you presume about how decisions are made in determining what works is actually untrue. Make sure you register your free ticket for this fascinating insight into modern science.
25. Carnegie Family Fun Day
Larne Museum & Arts Centre, Co Antrim, 6 April
To celebrate the history of this Edwardian library there'll be a day of themed activities including making a lavender sachet, entertainers, a magician and more. Fun for all ages.