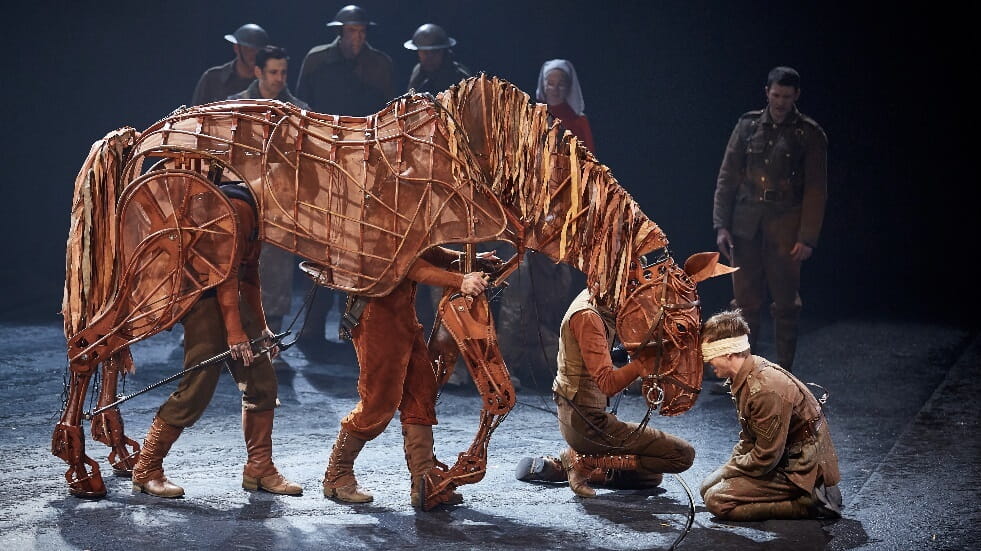 Make the most of your weekends and half-term holidays with our great ideas for free days out and events this month.
---
NATIONWIDE
1. Chinese New Year celebrations
1 – 17 February
This year's Chinese New Year celebrations mark the Year of the Pig and make for colourful and boisterous celebrations around the UK. The London festivities, centred around Chinatown and the West End, are the biggest outside Asia, with entertainment on stage in Trafalgar Square, a family zone in Leicester Square where you can try out calligraphy and dressing up in traditional costumes, and a parade that snakes through the city.
Edinburgh's Chinese New Year celebrations have already started, with giant lanterns at the zoo, while new galleries at the National Museum of Scotland open on 8 February and the main concert will take place on Saturday 9 February. There's also plenty taking place in Manchester and Newcastle and elsewhere, so keep an eye out for dragons flying near you.
2. February half-term activities
10 – 28 February
The post-Christmas return to school and work is definitely the toughest time of the year, which is why kids of all ages are champing at the bit when February half-term rolls around. As such there are plenty of programmes of activities taking place, with some great free ones too if you know where to look. London's Southbank Centre has everything from old-school playground games and the chance to add to a massive chalkboard, to face painting and songs as part of the Imagine Children's Festival. In Cardiff's St Fagans Museum you can take part in Victorian children's games and find what life was like for schoolchildren of the time, while the National Museum of Scotland has plenty to enthrall and entertain.
3. Search for snowdrops
Your local public gardens, February/March
That pretty white flower that carpets the woods in spring, the snowdrop is plentiful throughout February. Our advice is to get in your wellies and boots, wrap up warm and go for a nice scenic walk around the park to see them, but while most of the organised walks incur a small charge or are free after you've paid to get in, there are still some cool free jaunts such as at Greenbank in Glasgow and Barry Mill during the Scottish Snowdrop Festival.
4. LGBTQ History Month
Throughout February
There are events taking place throughout the country to raise awareness of LGBTQ History Month in February. For example at Brighton Museum and Art Gallery there will activities for all the family and a 'heap of surprises' promised on 23 February, and St Fagans Museum in Cardiff will host artwork and events from young LGBTQ people from 14 – 28 February.
---
LONDON AND SOUTH EAST
5. Tate Modern winter commission
Tate Modern, London, until 28 February
The Turner Prize-winning Monster Chetwynd has added something very unique to the front of the home of unique art, the Tate Modern. Two huge slugs slither around the entrance, but it's at night where you can enjoy this the most, as their bodies and trails glimmer thanks to blue and white lights. This one-of-a-kind display is only on show until the end of February.
6. Thrifty Couture Art workshop
Rock House, Hastings, 4 – 10 February
This free Couture Art workshop even supplies materials for you to transform your footwear into comic book-inspired works of art. Naturally you should bring whatever shoes you fancy giving a makeover, as well as your favourite comic prints perhaps? It's all in aid of a good cause so see what heroic footwear you can come up with.
7. The Last Tsar exhibition
Science Museum, London, until 24 March
You might think this much-lauded exhibition should belong to one of the capital's more history-heavy museums, but it's the science that's key here in the Last Tsar Exhibition. Using science to uncover the lives and deaths of Russia's Tsar Nicholas II and his family who were plagued by illness and the notorious control of Rasputin, this one-of-a-kind experience is free but you must book in advance.
8. Masters of Japanese prints
Bristol Museum and Art Gallery, until 12 May
This new exhibition uses original Japanese woodblock prints from the museum's collection to show off the fine lifestyles of 18th- and 19th-century Japan. One of the most recognisable styles of drawing in the world, these amazing pieces will let you delve into the period of samurais and geishas.
---
SOUTH WEST ENGLAND AND WALES
Hear Sir David Hempleman-Adams' tales of his polar explorations.
9. Lunchtime concert
Royal Welsh College Of Music And Drama, Cardiff, 17 February
The classy, modern building that houses the Royal Welsh College of Music and Drama is worth a visit on its own, but even more so when students show off their skills with a free concert at 1pm.
10. St Ives Feast and Hurling the Silver Ball
St Ives, Cornwall, 4 February
Everyone loves a bizarre British fair that has its roots in centuries-old tradition, and this Cornish curiosity is no different. After a procession to celebrate the parish of St Eia near Porthmeor Beach, townsfolk take part in an every-man-for-himself rugby match, 'Hurling the Silver Ball', to try and present the mayor with a small silver ball, in order to win a silver penny. Pick a good spot to cheer on your favourite.
11. Sir David Hempleman-Adams
University of Bath, 13 February
This is an unbeatable chance to hear first-hand from a genuine heroic explorer. Sir David Hempleman-Adams will spend an hour enthralling you with his tales of being the first person to reach both the North and South Poles as well as climbing the seven continents' highest peaks. It's free but you need to book tickets in advance.
---
MIDLANDS AND EAST
Discover the joys of Nordic walking at taster events around the country this month.
12. Nottingham Light Night
Nottingham City Centre, 8 February
The annual festival of light that takes over Nottingham, this year celebrates man's first trip to the moon 60 years ago. Among the highlights will be a replica of the moon itself, dancers giving lessons, musical performances, a story through the history of the canal and more.
13. Festival of Science and Curiosity
Across Nottingham, 13 – 20 February
A week-long journey into science, maths, technology and more, the Festival of Science & Curiosity has a focus on schools but there's also plenty for kids and adults outside too. There are evening talks, activities in the city's libraries and a full day of events on Saturday 16 February at various venues. There's a full programme of the excitement on offer.
14. Free Nordic walking taster session
Wicksteed Park, Northamptonshire, 26 February
Developed in the 1930s as a way for skiers to keep fit in the summer, Nordic walking (walking with poles, simply put) is a great way to get fit. There are free taster sessions taking place across the UK across the rest of the country, with one around Wicksteed Park to get you involved in this fun outdoor activity. You can find out more about the basics of Nordic walking in our fitness guide.
15. Norfolk Makers' Festival
The Forum, Norwich, 9 – 24 February
Whether you're a beginner or expert, the Norfolk Makers' Festival is a great way to bring people with similar hobbies together. Whether you're into knitting, yoga, painting, or even want to see some sheep-shearing and wool being spun there and then, there's a huge amount on offer in this wonderful, welcoming festival that has something for everyone.
---
NORTH OF ENGLAND
Whales feature in artwork and popular culture at Leeds' Left Bank.
16. Illuminate Oldham
Oldham Town Centre, 16 February
Another town to get lit up during the cold winter nights, Illuminate Oldham has wonderful processions of lanterns at Parliament Square and dazzling lights and performances at Oldham Parish Church and the Old Town Hall. There's also plenty going on at the library and gallery, so make sure you get the most out of your evening by checking the brochure.
17. Here Be Whales
Left Bank, Leeds, 11 February – 1 April
Every Monday and Wednesday you can check out this exhibition of various forms that focuses on whales in art and culture. In advance of the display, on 6 February an open evening from 6pm will allow you to speak to the artists and sculptors about their work and their inspiration.
18. Lest We Forget?
Imperial War Museum, Manchester, until 24 February
It's your last chance to see the wonderful Lest We Forget? Exhibition that shows how the country has remembered the tragedy of the First World War in the 100 years since the guns fell silent. There are some of the conflict's most famous paintings, and even one of the puppets from the amazing stage show War Horse on display.
19. There is a Light that Never Goes Out
Manchester Central Library, until 22 February
As the Smiths-inspired title suggests, this is a photographic history of Manchester's world-famous music scene. Told through intimate snaps of the bands themselves, this is a must for fans of the likes of Oasis, The Stone Roses and New Order.
20. Coastival
Scarborough, 22 – 24 February
The tenth anniversary of Scarborough's Coastival has many ticketed highlights but there are a huge amount of free events too. Choose from car shows in the Spa Sun Court, acoustic performances in the Rotunda Museum, a play in the Aquarium Top Roundabout, visual arts at St Martin-on-the-Hill, circus performers and much more. See the website for the full programme.
---
SCOTLAND AND NORTHERN IRELAND
Explore the works of Da Vinci at the exhibition of his sketches and accompanying lectures.
21. Audacious Women Festival
Edinburgh, 21 – 25 February
As part of this festival that includes presentations to celebrate Scottish women and empower others are free exhibitions on a century of women challenging politics. The launch night includes a free ticketed event about the trailblazing female engineers who built the Galloway car, and open mic events.
22. The art of African metalwork
National Museum of Scotland, 22 February – 25 August
This stunning new African metalwork exhibition shows how brass and copper artefacts were used as currency in some parts of Africa, as recently as the 20th century. There are some dazzling objects on display from ceremonial axes to decorative spoons and boxes.
23. Come and Create: Exploring Berlioz
Glasgow City Halls, 17 February
As part of the BBC's Scottish Symphony Orchestra Season, here's your chance to bring along an instrument to explore the music of French romantic composer Hector Berlioz. Even if you don't play an instrument you can join the choir or learn a bit of percussion. It's free but make sure you book a place.
24. Leonardo da Vinci: A Life in Drawing
Ulster Museum Botanic Gardens, Belfast, 1 February – 5 May
Celebrating one of the greatest minds of all time, this exhibition of da Vinci's sketches is almost like looking into the great Italian artist and inventor's notebook. An array of drawings are accompanied by the famous Head Of St Anne and A Skull Sectioned, while there are also special tours and lectures throughout the duration.
25. Cloughmore Male Voice Choir with the Celtic Tenors
Newry, County Down, 8 February
An evening of great music for no cost, as the world-renowned Celtic Tenors team up with the local Cloughmore Male Voice Choir. There will be some classic choral staples as well as Celtic and popular songs.