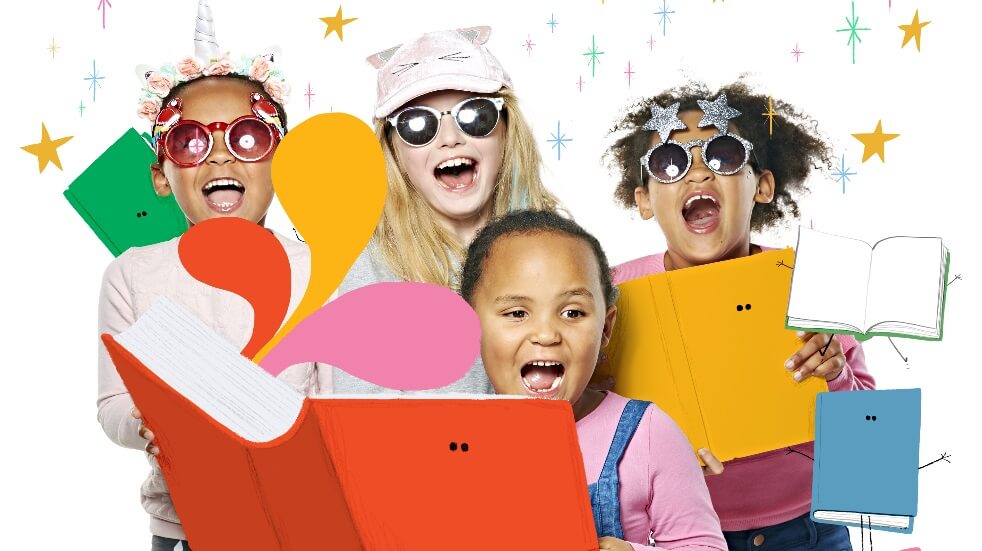 From fundraising activities to a host of festivals, there are plenty of ways to have fun for free in March.
---
NATIONWIDE
1. World Book Day
Nationwide, 1-22 March
World Book Day has events across the country to celebrate stories and the joy of reading, with children encouraged to dress up as their favourite literary character. A selection of books will be available to buy for £1 each and on top of that the BBC is hosting an interactive online World Book Day lesson, while there will be storytelling sessions at your local Waterstones store.
2. Sport Relief
Nationwide, 9-13 March
As well as the nationwide highlights on Sport Relief Day itself (13 March), there will doubtless be some great fundraising activities happening near you throughout the week, including the Beat The Beethoven Race in Manchester. If you'd like to get involved and raise money yourself there are plenty of ideas online.
3. British Science Week
Nationwide, 6-15 March
This annual celebration of science, technology, engineering and maths features a range of engaging events across the UK where organisations, attractions and laboratories throw open their doors during British Science Week. There is a full programme of science screenings and family fun in Welwyn Garden City, There are lots of downloadable activities and experiments for children on the theme of exploration and discovery to try at home too.
4. Celebrate St Patrick's Day
Nationwide, 15-17 March
St Patrick's Day sees the whole world painted green, with celebrations nationwide, including Manchester's Irish Festival, running 7-17 March: a fortnight of events, many free, with the ever-popular St Patrick's Parade where tens of thousands turn out to line the streets. There's also a St Patrick's Day parade in London taking place on the 15th, a St Patrick's Day parade and party in Birmingham and, naturally, the Northern Irish aren't going to be left out of the frivolity, with St Patrick's Day celebrations taking place across the country, including parades in Newry and Belfast.
---
Head outside in the colder weather with these inspirational walks

Discover new ways to entertain the kids on rainy days
Find the best free days out open all year across the UK
---
LONDON AND SOUTH EAST ENGLAND
5. Wow. Women of the World Festival
Southbank Centre, London, 6-8 March
The Women of the World Festival is two days of events to highlight all the great things being done by women across the globe, as well as discussion about challenges still to be overcome. The free Wow events include music and monitoring sessions while you can head to the Wow marketplace to get some inspiration.
6. International Women's Day
Museum of London Docklands, 8 March
The Museum of London marks International Women's Day with free tours and talks on the women who made their mark on the capital and the world. No need to book, just pop along and enjoy a free day at the museum.
7. Harry Potter and Fantastic Beasts Graphic Art
House of MinaLima, London, 10-12 March
JK Rowling obsessives will no doubt be flocking to this exhibition as part of London Book and Screen Week. Harry Potter and Fantastic Beasts Graphic Art at House of MinaLima sees artwork from the latest Fantastic Beasts films presented by the artists themselves, as well as movie mementos on display including a Hogwarts Express ticket and Marauders Map.
8. Imagination Museum: Mayflower 400
Aldershot Military Museum, Hampshire, 8 March
Aldershot Military Museum is free to visit for the day as it plays host to Imagination Museum: Mayflower 400. Three guides will take you on a tour of the museum via the medium of dance and performance, to show what it was like for the pioneers aboard the Mayflower who sailed to America in 1620. A unique trip around the museum.
---
SOUTH WEST ENGLAND AND WALES
9. St David's Day parade
Streets of Cardiff, 1 March
There are events all over Wales celebrating all things dragons, daffodils, leeks and song. The National St David's Day parade is one of the main events celebrating Wales' patron saint, with bands, street dancers and more out in the streets heading for a mass rendition of the Welsh National Anthem outside City Hall.
10. St Piran's Day celebration
Across Cornwall, 5-8 March
March isn't all about St Patrick and St David. Cornwall's patron saint is celebrated on 5 March, with events going on across the county to mark it. The most well-know is the St Piran's Day parade across the dunes of Perranporth, while other towns have their own St Piran's Day parades, events and fairs.
11. St Columb Hurling
St Columb Major, Cornwall, 7 March
This picturesque Cornish town of St Columb is the scene of a football match of a bygone era, St Columb Hurling on 7 March. Townsmen and Countrymen compete to get silver balls into goals 2km apart, with the scorer of the goal paraded back to town amongst much revelry. One of those quaint traditions that's always guaranteed enjoyment.
12. Chinese New Year Trail around RAMM
Royal Albert Memorial Museum & Art Gallery, Exeter, 17 Feb-16 Mar
The RAMM Chinese New Year Trail is a great idea to not only mark the year of the rat, but also take in all the nooks and crannies of Exeter's best museum, not matter what your age. Follow the trails you can get from reception and see what treasure you can find.
---
MIDLANDS AND EASTERN ENGLAND
13. Cambridge Science Festival
University of Cambridge, 9-22 March
As expected from one of the world's greatest universities, the Cambridge Science Festival includes plenty of intriguing and accessible events and workshops. There are some excellent free highlights including meeting climate scientists and talks about the future of medicine, as well as the kid-friendly Magical Maths.
14. Beryl Chempin Memorial Piano Masterclass
Town Hall, Birmingham, 4 March
Get a preview of Venezuelan pianist Gabriela Montero's recital at Birmingham's Town Hall on 8 March with this special, free performance. One of the best musicians on the planet, book your tickets in advance for this one-of-a-kind classical show.
15. Canoeing taster session
Archbishop Sancroft High School, Harleston, 8 and 22 March
Waveney Valley Canoe Club runs free canoeing taster sessions for those itching to start paddling. These Sunday night classes ideal timing if you want to get your river legs before summer. All the equipment and tutoring is free, but advance booking is essential.
16. Nocturnes: Ethereal Science/Constructing Beauty
The Barber Institute, Birmingham, 3 March
A unique operatic performance from Birmingham's Infinite Opera, Nocturnes is inspired by a sculpture by Russian artist Naum Gabo. As well as the music, there is also a workshop and a science lecture.
---
NORTH OF ENGLAND
17. Ouseburn Open Studios
Ouseburn Valley, Newcastle, 28-29 March
Eight studios and galleries are opening their doors for visitors to get a look behind the scenes of their creative process as part of Ouseburn Open Studios. You can see some of the artists and designers at work in the Biscuit Factory, Mushroom Works, 36 Lime Street and Northern Print among others.
18. Science Fiction: Late
Science & Industry Museum, Manchester, 18 March
Science Fiction: Late invites adults along to the Science & Industry Museum from 7-10pm to look at the ideas in our favourite sci-fi films and literature. If you want to know when we might see Star Trek teleportation devices, learn about the science behind Star Wars or design your own alien, you're in for a fun event that's out of this world.
19. Syd Shelton: Rock Against Racism
Gallery Oldham, From 14 March
Looking at the famous 1970s movement that reached its peak with a 1978 concert in Victoria Park, London, Syd Shelton: Rock Against Racism is a photographic exhibition that includes ordinary campaigners alongside stars such as The Clash, Elvis Costello and The Specials. A look back at an important chapter in British music and social history.
20. Everything Dinosaur Workshops
Heywood and Middleton, Greater Manchester, 14 and 21 March
Two Saturdays of fun for all dinosaur fanatics under 11 at the Everything Dinosaur Workshops. You'll get to see real fossils and learn about what they tell us. On 16 March, Middleton's Alkrington Library is also giving you the chance to take part in a LEGO dinosaur building competition.
---
SCOTLAND AND NORTHERN IRELAND
21. Glasgow Film Festival
Various Glasgow venues, 26 February-8 March
There's a packed programme of screenings and talks at the Glasgow Film Festival throughout February and early March. While all are ticketed there are some great free screenings including Westworld and Strange Days, as well as talks on sound and how streaming services are changing cinema.
22. Through The Wardrobe
Mitchell Library, Glasgow, 7 March
Through The Wardrobe celebrates 70 years since CS Lewis' beloved story The Lion, The Witch and The Wardrobe was released. Expect activities and performances based on the first book from the Chronicles of Narnia, for fans of all ages to enjoy.
23. Breaching the Glass Ceiling: Women Artists and Professionalism
City Arts Centre, Edinburgh, 5 March
Breaching the Glass Ceiling: Women Artists and Professionalism is a talk from Scottish art specialist Dr Joanna Soden on women in 19th-century art. She will mark International Women's Day by looking at the pioneers who broke down barriers over 120 years ago, gaining the same acknowledgment of their male peers.
24. Belfast Children's Festival
Throughout Belfast, 6-11 March
The kids take centre stage at Belfast Children's Festival with a packed programme of dance, art, music and more. Among the free highlights are workshops for mime, writing and illustrations, science discussions, and crafts.
25. Fairy Folk and Horses Heads: Superstition and Folklore in Ulster
Larne Museum & Arts Centre, Co Antrim, 26 March
Fairy Folk and Horses Heads: Superstition and Folklore in Ulster is a talk by Dr David Hume on the last 300 years of myths and legends. Expect discussions of fairies, banshees, ghosts and much more. Make sure you book your place in advance.