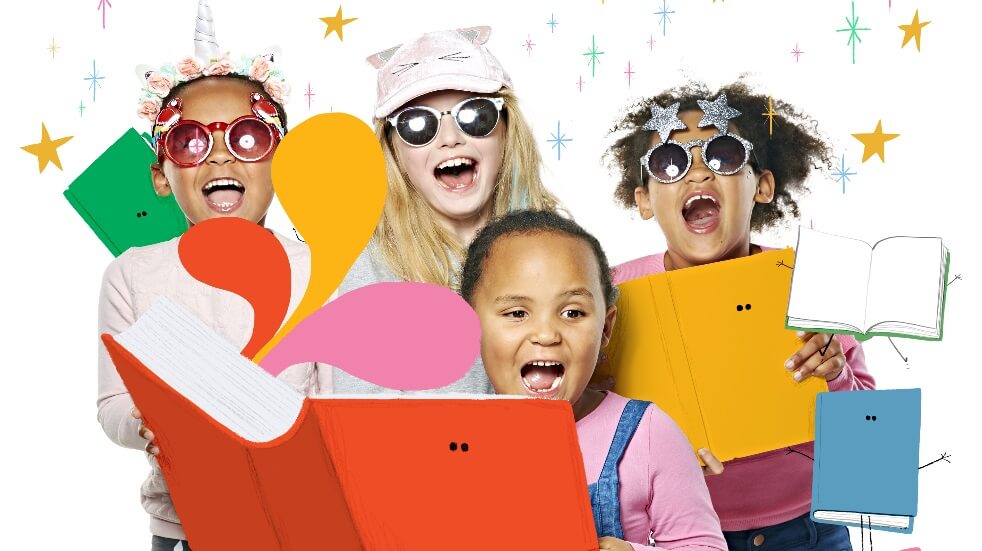 From fundraising activities to easy pancakes made with ingredients already in your cupboard, there are plenty of ways to have fun for free in March.
---
NATIONWIDE

1. World Book Day
Nationwide, 1 – 7 March
There are events across the country to celebrate stories and the joy of reading on World Book Day, with children encouraged to dress up as their favourite literary character. A selection of books will be available to buy for £1 each and, on top of that, the BBC is hosting an interactive online lesson, while events across the country are promoting the day, especially storytelling sessions at Waterstones. Get the full story at worldbookday.com.
2. Comic Relief
Nationwide, 1 – 15 March
Since 1988, Comic Relief and Red Nose Day has raised over £1 billion for good causes at home and abroad. As well as the nationwide highlights on Red Nose Day itself (15 March), there will doubtless be some great fundraising activities happening near you while, if you'd like to get involved and raise money yourself, you'll find plenty of ideas at comicrelief.com/rednoseday.
3. British Science Week
Nationwide, 8 – 17 March
This annual celebration of science, technology, engineering and maths features a range of engaging events across the UK where organisations, attractions and laboratories throw open their doors. There is a full programme of screenings and family fun in Welwyn Garden City, plus lots of downloadable activities and experiments for children on the theme of exploration and discovery to try at home too.
4. Pancake day
5 March
A little later in the year than usual, it's time to raid the cupboards and try your hand at flipping your frying pans. You can buy batter mix in the shops but we think that's cheating, so why not follow this easy recipe instead? There are also pancake races in London, Bradford-on-Avon and elsewhere, so keep an eye on what's happening near you.
5. Celebrate St Patrick's Day
17 March
The day when the whole world seems to be painted green, with celebrations nationwide, including Manchester's Irish Festival, running 1 – 17 March: a fortnight of events, many free, with the ever-popular St. Patrick's Parade where tens of thousands turn out to line the streets. There's also a parade in London and naturally the Northern Irish aren't going to be left out of the frivolity, with celebrations taking place across the land.
---
See how you can save more with Boundless
Discover new ways to entertain the kids on rainy days
Find the best free days out open all year across the UK
---
LONDON AND SOUTH EAST ENGLAND
6. Wow. Women of the World Festival
Southbank Centre, London, 8 – 9 March
Two days of events to highlight all the great things being done by women across the world, as well as discussion about challenges still to be overcome. Big names include the likes of Jo Brand and Naomi Klein, while there's also live music and more.
7. Comedy Club 4 Kids
Museum of London Docklands, 16 – 17 March
Pop by for a weekend of family fun and most importantly, lots of laughs. With stand-up comedy suitable for all ages, musical performers and classes helping you and your kids write the best jokes, a right giggle is guaranteed.
8. The Anatomy of Melancholy
Bethlem Gallery and Museum of the Mind, Beckenham, until 27 April
Based on the 17th-century text that dealt with the causes and possible cures to feeling a bit blue, this insightful exhibition looks at how the art in this cool museum reflects its findings. There have been excellent reviews that have helped put this quirky museum on the map.
9. London Book and Screen Week
Various London locations, 11 – 17 March
A range of film screenings, book launches and talks taking place across the capital for its fourth year of celebrating storytelling in all its forms. Some of the free events and exhibitions tied to the week include childhood drawings by Beatrice Potter at V&A, story time for children at Nomad Books, the launch of Antoine Bousquet's The Eye Of War at Queen Mary School Of Law, Turning Life Experience Into Literature talk at the Bulgarian Cultural Institute, a line-up of Indonesian poets and nursery rhymes for children both at the National Poetry Library.
---
SOUTH WEST ENGLAND AND WALES
10. St David's Day parade
Streets of Cardiff, 1 March
There are events all over Wales celebrating all things dragons, daffodils, leeks and song. The National St David's Day parade is one of the main events celebrating Wales' patron saint, with bands, street dancers and more out in the streets heading for a mass rendition of the Welsh National Anthem outside City Hall.
11. St Piran's Day celebration
Across Cornwall, 2 – 5 March
March isn't all about St Patrick and St David. Cornwall's patron saint is celebrated on 5 March, with events going on across the county to mark it. The most well-known is the parade across the dunes of Perranporth, while other towns will be having their own parades and fairs.
12. St Columb Hurling
St Columb Major, Cornwall, 5 and 16 March
This picturesque Cornish town is the scene of a football match of a bygone era twice in March. Townsmen and Countrymen compete to get silver balls into goals 2km apart, with the scorer of the goal parading back to town amid much revelry. One of those quaint traditions that's always guaranteed enjoyment.
13. Chinese New Year Trail around RAMM
Royal Albert Memorial Museum & Art Gallery, Exeter, until 16 March
A great idea to not only mark the Chinese New Year of the Pig, but take in all the nooks and crannies of Exeter's best museum, not matter what your age. Follow the trails you can get from reception and see what treasure you can find.
---
MIDLANDS AND EASTERN ENGLAND
14. Cambridge Science Festival
University of Cambridge, 11 – 24 March
As expected from one of the world's greatest universities, the Cambridge Science Festival includes plenty of intriguing and accessible events and workshops. There are some excellent free highlights including talks on Farming for Our Future, How Does Mood Affect Taste? and the kid-friendly Crash, Bang, Squelch! CHaOS at the Science Festival. Booking is essential.
15. Doctor Who Script Writing Masterclass
The Core Theatre, Solihull, 9 March
If you've ever wanted to create your own Doctor Who adventure – and who hasn't? – then this free workshop is beyond perfect. Helmed by scriptwriter William Gallagher, you'll not only write a story, but perform it as well. Your family may even have to be Daleks! Make sure you book.
16. Canoeing taster session
Archbishop Sancroft High School, Harleston, 3 March
Waveney Valley Canoe Club runs free taster sessions for those itching to dip their toes in the water. This Sunday night class is ideal timing if you want to get your river legs before summer. All the equipment and tutoring is free, but advance booking is essential.
17. Tap your way to well-being
Staffordshire University, Blackheath Lane, Stafford, 21 March
This two-hour session on EFT (emotional freedom technique) tapping is by Professor Liz Boath; you'll learn the basic principles of this self-help method and how it can boost your well-being and reduce symptoms of anxiety. It's part of the series of lectures from Profs in Dudley's – 'The doctor will see you now'.
---
NORTH OF ENGLAND
18. In The Still Of The Night
Brockhole Visitor Centre, Windermere, 2 February – 31 March
The sweeping scenery of the Lake District has long inspired artists and creative minds, and photographer Ben Bush can count himself among them. His incredible photos of the Lake District's formidable nighttime views in this free exhibition will no doubt inspire you to partake in your adventures and stargazing around the national park.
19. Come and See Saturday!
Simon Charles Auctioneers, Stockport, 2 March
If you've ever wanted to know what it's like to attend an auction but were too afraid for fear of leaving with a big hole in your pocket, this open day at the well-known Simon Charles Auctioneers will show you how it works. Experts will be available to show you how to get your hands on a bargain.
20. International Women's Day
Various Manchester venues, 2 – 3 March
There are events all over the country marking International Women's Day, with Manchester in particular having a strong line-up. The highlights include talks from scientist and campaigner Dr Jess Wade, on the heroines of Elizabeth Gaskell, female freedom fighters in the north of England and an art exhibit.
21. BBC Radio 3 Free Thinking Festival 2019
Sage Gateshead, Gateshead, 29-31 March
A veritable smorgasbord of lectures and performances from some of the world's brightest and most artistic minds, based around the concept of emotion, with most being recorded for BBC Radio 3. Many of the events, such as a talk on Emotional Intelligence and a choral and organ recital, are free but make sure you book ahead.
---
SCOTLAND AND NORTHERN IRELAND
22. Glasgow Film Festival
Various Glasgow venues, until 3 March
There's a packed programme of screening and talks at the Glasgow Film Festival throughout February and early March. While all are ticketed there are some great free screenings including Midnight Cowboy, Take 2: A Town Called Panic and family favourite The Iron Giant. Check the website for confirmed venues and times as the festival approaches.
23. Autism After Hours
National Museum Of Scotland, Edinburgh, 25 March
This is a not-to-be-missed chance for autistic young people and their families to avoid the crowds and marvel at the latest exhibit at Edinburgh's premiere museum. Robots gives you a look at the world of the sciences past, present and future, with experts on hand to tell you more. It's free but make sure you book your place.
24. Arts Night at the Museum
North Down Museum, Bangor, 29 March
A cool chance to immerse yourself in one of Northern Ireland's best museums at night. All the family can come along and can take part in all sorts of arty activities, from clay sculpting to drawing.
25. Should We Bring Dinosaurs Back To Life?
Kelvingrove Art Gallery and Museum, Glasgow, 16 March
How can you not be excited by this? If there's any chance we could actually see dinosaurs in the flesh we'll be front and centre of this free two-hour lecture, that's suitable for everyone over seven, arguing strongly in favour. You can also say hello to the famous Dippy who's visiting the museum.