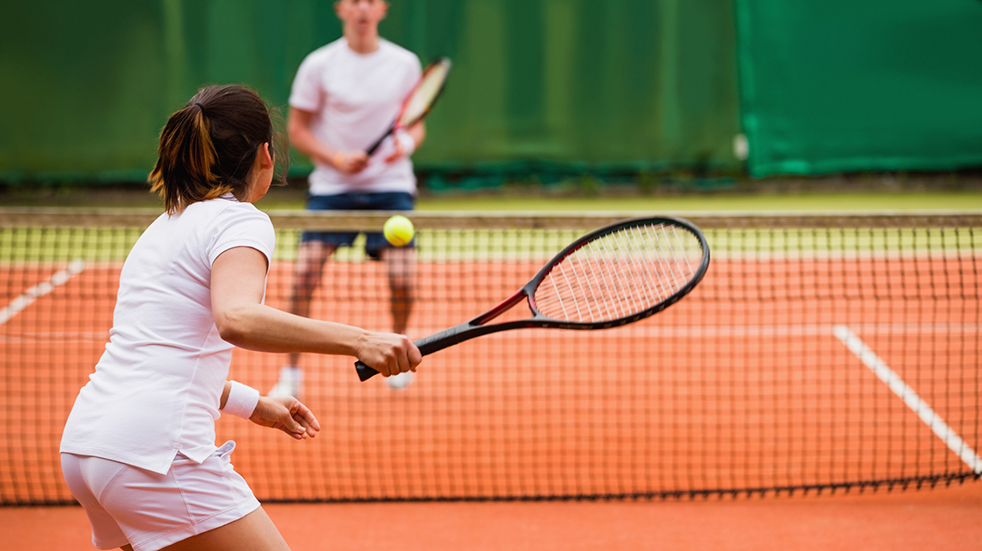 We've got plenty of ideas for fun things to do in May that won't break the bank, across England, Wales, Scotland and Northern Ireland.
Nationwide
Enjoy a late-night visit to the Museum of Zoology in Cambridge.
1. Hold a Eurovision party
Your house, nationwide, 18 May
Want to add a little extra to your viewing of the annual song/endurance contest? Get your friends and family around and treat to recipes from every country, cocktails themed around national flags, downloadable Eurovision bingo cards and plenty more at Mission Eurovision.
The UK has only finished in the Top 10 twice in the last 20 years – yet finished bottom on three occasions – so maybe don't get your hopes up for this year's entry Michael Rice bringing home the cup from Tel Aviv. But that shouldn't stop you enjoying the spectacle.
2. Great British Tennis Weekend
Nationwide, 18-19 May
With Wimbledon just around the corner, it's the ideal time to hit a few tennis balls about before the courts are full of everyone inspired by Serena, Novak and co. Even if you haven't got a racket, over 1,000 tennis clubs around the country are offering everyone the chance to take to the court – rackets and balls are provided and all ages are welcome. Just search on the Great British Tennis Weekend website to find the nearest club to you.
3. International Dawn Chorus Day
Outside your window, 5 May
What could be nicer than rising at dawn to join the worldwide celebration of nature's chorus on the Bank Holiday weekend? There are plenty of early-morning events, many free, nationwide on and around the weekend, including in Twickenham. But the easiest way to take part is to open the windows and enjoy Britain's birds bringing in the day.
4. May Day
Nationwide, 1-6 May
While many keep the May Bank Holiday weekend for gardening and DIY, the ancient festival of May Day is characterised by dancing around the maypole, Morris dancing and crowning a May Queen at festivals and celebrations taking place across the country – not just in floral villages but in towns and cities too. These include Mayfest in Gloucester Road, Bristol, boisterous scenes in Padstow, the King's Morris Men in Southampton, the Festival of Fools in Belfast and Chingford May Day Fayre.
5. Museums At Night Festival
Nationwide, throughout May
This novel idea of heading to your local museum after hours – usually without under-18s – has caught on like wildfire, with events taking place all year round. The May 2019 Festival sees a large increase in events, and while many are expensive there are some great free admissions to be taken advantage of. These include the Fitzwilliam Museum, Museum of Zoology Cambridge on 15 May, Wisbech Cemetery in Cambridgeshire and Fakenham Museum of Gas and Local History on 16 May, Time and Tide Museum of Great Yarmouth and many attractions across Newcastle on 17 May. You can see a full list of events at the Museums at Night website.
---
Discover more fantastic days out around the UK
---
London and south-east England
The Watercress King and Queen at the Watercress Festival in Alresford.
6. Watercress Festival
Alresford, Hampshire, 19 May
Britain has festivals celebrating almost anything you care to mention, and our favourite plant from infant school is no exception. As well as the usual merriment and entertainment at the picturesque Alresford's Watercress Festival, the watercress theme includes chefs showing you how to use this versatile ingredient, a Watercress King and Queen leading the parade and distributing the plant, and the World Watercress Eating Championships.
7. The Hanwell Hootie
Hanwell, 11 May
The capital's largest one-day free-entry music festival, the Hanwell Hootie takes place in the west London suburb of Hanwell, in memory of local music shop owner Jim Marshall, who started producing his iconic guitar amps there back in 1962. The 17 venues include local pubs, a giant bubble tent on the green, a church and a London bus, which host free music and comedy from 4pm.
8. Brighton Festival
Brighton, 4-26 May
The Brighton Festival hosts nearly a month of arts, music and festivities at the already energetic seaside resort. Some of the free highlights include the Without Walls afternoon of performances, the Ghost Caribou light show and the 5,000-strong children's parade through the streets on 5 May. You can search the full programme at the Brighton Festival site.
9. Visions of Self
Gasgosian Gallery, London, until 18 May
Featuring self portraits from the likes of Francis Bacon, Lucian Freud, Pablo Picasso and Damien Hirst, this is your last chance to see the Visions of Self exhibition with Dutch master Rembrandt's famous Self-Portrait with Two Circles taking centre stage. Described in 2013 by the Guardian as "the greatest painting in Britain," it usually resides in Kenwood House, so this is a rare opportunity to see the masterpiece up-close for free.
---
Midlands and east England
Try your hand at throwing a pot at Birmingham's Hey Clay! event.
10. Norfolk & Norwich Festival
10-26 May
This festival can trace its roots to 1772, but while there are traditional vibes you can also enjoy a great deal of modern arts and culture over the two weeks. There's a handy guide to the free events, including kids' dance classes, crafternoons and plenty of music to watch and get involved in, at the Norfolk & Norwich Festival website.
11. Reach Fair Ride
Cambridge to Reach, Cambridgeshire, 6 May
The Reach Ride sees hundreds of cyclists of all ages on an organised ride from Cambridge through the countryside to the village of Reach and its traditional Bank Holiday May Fair. The full journey is 29 miles so it may be a test for younger (or less serious) riders but there are various points along the route where you can join in. The Reach Fair dates back 800 years and has Morris dancing, stalls, fairground rides and – of course – penny-throwing.
12. Hey Clay!
Canon Hill Park, Birmingham, 18 May
Ever fancied throwing a pot? As part of the nationwide Get Creative Festival this Hey Clay! Session is a great opportunity for the family to learn the basics of using clay. And there's an exhibition to trigger your imagination inside too.
13. Oxfordshire Artweeks
Towns across Oxfordshire, 4-27 May
The UK's oldest and biggest open-studio event sees studios and galleries across the county open for free throughout the month, with 500 exhibitions and the chance to meet artists and see them at work. The exhibitions start off in Oxford, before South Oxfordshire's turn with venues along the Thames (11-19 May), and during the third week (18-27 May) you can enjoy the art in North and West Oxfordshire. A full programme is at the Oxfordshire Artweeks site.
---
South-west England and Wales
Travel back in time to the Victorian era at Llandudno's weekend of entertainment over the bank holiday.

14. Bristol Walking Festival
Bristol, 1-31 May
Not all walking has to be done in the hills. The UK's largest urban walks festival features 150 walks, mostly for free, and caters for all abilities. A perfect way to get fit and see the sights of the south west's biggest city. See a full programme at Bristol Walk Fest.
15. Llandudno Victorian Extravaganza
Llandudno, Conwy, 4-6 May
This celebration of the Victorian street fair has been running for 34 years, with the Llandudno Victorian Extravaganza comprising live entertainment, fairground rides, vintage cars and plenty of people dressed up in 1800s gear taking over the town centre. There's also a parade every day over the bank holiday weekend, starting at midday, as Llandudno stages Wales' biggest free family event.
16. St Ives Food And Drink Festival
Porthminster Beach, St Ives, 10-12 May
Lovers of food, drink and sun never have far to look once summer rolls around, with an abundance of events taking place throughout the warmer months. This Cornish highlight, the St Ives Food And Drink Festival is one of the earliest big attractions of the festival season. Evening classes and music are ticketed, but daytime stalls, bands, workshops, markets and activities for the kids are all free to bask in.
17. Brixham Pirate Festival
Brixham, 4-6 May
Not your usual bank holiday festival this, as the seaside town is taken over by pirates and other re-enactors having some fights (all staged of course) and generally having a swashbuckling time. As well as the cannon and sword fighting, the Brixham Pirate Festival also has lots of pirate-themed bands, the chance to meet a mermaid and plenty of food and frivolity.
---
North of England
The Tour de Yorkshire returns to the hills and dales, with three public rides alongside the professional races.
18. LightNight Liverpool
All around Liverpool, 17 May
Over 100 free events, exhibitions, talks and workshops make up Liverpool's huge, one-night free arts festival, LightNight Liverpool. Whether it's tours of Egyptian artefacts, street parties, choral concerts or plays and participatory events for the kids, there's something for everyone to enjoy.
19. The Late Shows
Across Gateshead and Newcastle, 17-18 May
More than 70 local venues open after dark for two nights of hands-on workshops, behind-the-scenes tours, pop-up performances and parties as part of the annual Late Shows. Free highlights of the Late Shows include historical re-enactors at The Cluny, musical lessons at the Academy of Music, a costumed tour of the Victoria Tunnel, and a tonne of exhibitions and music.
20. Tour de Yorkshire
Yorkshire, 2-5 May
The sixth instalment of Yorkshire version of the Tour de France has become a top level race, with 38 teams. The men's and women's races are four and two stages long respectively, taking in huge swathes of the county. There's also three organised rides for the public, going out from Leeds on 6 May, with the shortest a highly achievable 29km. You can find the routes and how to enter at the Tour de Yorkshire website.
21. Góbéfest
Albert Square, Manchester, 24-26 May
Did you know Manchester had its own festival celebrating Transylvanian culture? Góbéfest brings music, food and entertainment from Balkan and European countries for the third year of unique sights and sounds, with this year's event having a Sekler Hungarian theme. A gleeful experience is guaranteed for all.
---
Scotland and Northern Ireland
Explore the geology of Arthur's Seat and the surrounding Holyrood Park in Edinburgh.
22. Model Miniatures Exhibition
Larne Museum & Arts Centre, Larne, 4 May-1 June
The intricate art of miniaturised modelling is really impressive once you see the detail up close. This private collection at the Model Miniatures Exhibition takes in everything from ships and vehicles to minute furniture and music instruments, and is a must for enthusiasts – and of great interest and inspiration to everyone else.
23. Journey Inside Edinburgh's Volcano
Holyrood Park, Edinburgh, 12 May
No, it's not a re-enactment of the Jules Verne novel. At Journey Inside Edinburgh's Volcano a geologist from the University of Edinburgh will tell you all about the history of Arthur's Seat, and the geological riches of Holyrood Park. It's free but you need to book up beforehand.
24. Gourock Highland Games
Greenock, Inverclyde, 12 May
As well as the fairground rides and food and drink that you'd get at your run-of-the-mill festival, the Gourock Highland Games sees dancing, pipe bands and traditional games set against the wonderful Greenock setting.
25. Burnsfest!
Rozelle Park, Ayr, 4 May
Ayr's Burnsfest is a free family festival based around Scotland's most treasured poet. As well as a Burns-themed wine bar and live music stage, there are novel activities for the kids including a haggis hunt and puppet creature puppet show.