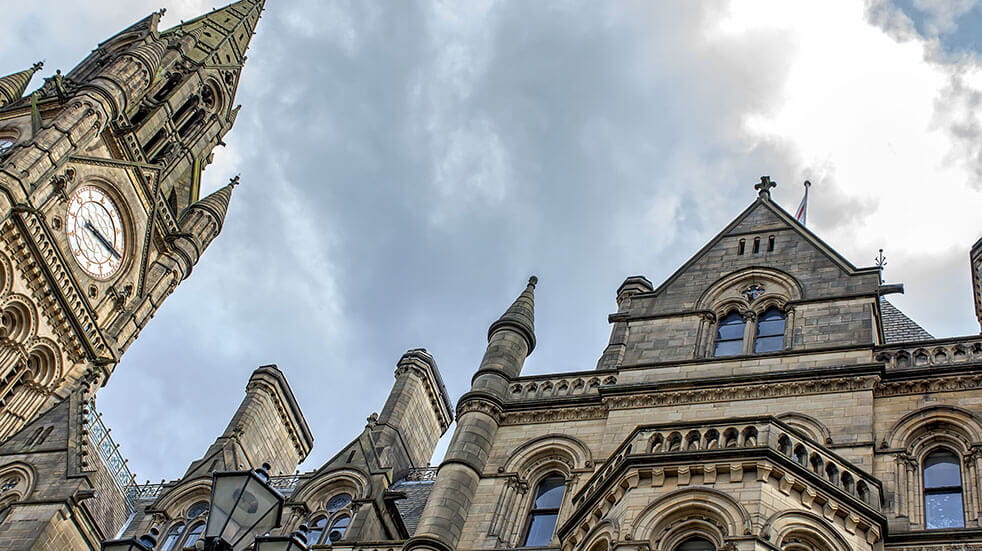 Make the most of autumn and discover something different to do; we have something for everyone in our bumper monthly round-up of free days out around Britain.
National events
Celebrate Libraries Week with events around the country.
1. Halloween
Late October, events across the UK
Rather than just a few trick or treaters on 31 October, Halloween has now taken over the whole month, with free events taking place in the lead up. As well as picking your own pumpkin, check what spooky shenanigans are happening for free near you. You could come across the Halloween Groove On disco at Rothes Hall, Fife, the Old Market Scare in Nottingham, a performance of Terry Pratchett's Wyrd Sisters in Larne and a bunch of ghoulish goings-on for Halloween in Manchester.
2. Fun Palaces
5 – 6 October, venues nationwide
Now into its sixth year, the annual Fun Palace weekend sees hundreds of arts, science and craft centres pop up across the country, with local volunteers last year entertaining over 400,000 participants. Enjoy a host of jungle-themed fun in Stirchley, explore old technology in Whitstable, play with DNA and woollen pizzas in York – we could go on. For full details of events in your area, explore the Fun Palaces map.
3. Black History Month
All of October, nationwide
Throughout October events are taking place across the UK in celebration of Black History Month, ranging from education to entertainment and everything in between. There's an exhibition and special service for Black History Month in Birmingham Cathedral, talks and music and much more.
4. Libraries Week
7 – 12 October, nationwide
A celebration of book repositories big and small, Libraries Week has special events taking place all round the country, with an emphasis on how they're still vital in a digital world. There are talks, classes, workshops and much more, including a competition to build a LEGO library of the future. Check your local library for full information to see what's happening there.
---
Discover more great days out around the UK
---
London and south-east England

Take part in the New Forest's Walking Festival for misty autumn views.

5. Broadstairs Food Festival
4 – 6 October, Victoria Gardens, Broadstairs, Kent
With everything from gins and cocktails to hot food, fudge and local coffee, Broadstairs Food Festival is sure to offer up a celebration for your tastebuds in early October. Set on the idyllic Kentish coast, there are views to be appreciated as well as tasting and demonstrations in the marquee.
6. Science Without Borders
9 October, Imperial College London
As part of the Imperial Lates series, visit Imperial College for an evening of discovery as globe-trotting luminaries come together for Science Without Borders. Scientists who usually spend their time up mountains or in jungles will be there to present their research through talks, hands-on demos and fun games from 6 – 9pm.
7. A Walk in the New Forest
12 – 28 October, New Forest National Park
Whether you're a seasoned hiker or just fancy taking the family on a light stroll through the incredible New Forest, the New Forest Walking Festival will give you plenty of scope to enjoy this beautiful natural wonder. While many of the walks have a price, those with the local rambling groups are mostly free.
8. World Zombie Day
5 October, a secret location in London
If you fancy dressing up to show your allegiance to the macabre The Walking Dead or classic horror movies, get your gore on for the final World Zombie Day. It's free to join the route between 1 – 6.30pm, however the event is also raising money for tackling hunger and homelessness so bring some spare change as well as your gruesome costume. Once you register you'll find out where the secret starting place is.
Wales and south-west England
Eat your fill of oysters in Falmouth this October.
9. Sidmouth Science Festival
5 – 13 October, various Sidmouth venues
What started as a weekend has now become a nine-day fun celebration of exploration in the Sidmouth Science Festival. Most of the events are free, and include talks about supermassive black holes and being a paramedic, plus hands-on science, walks at the observatory and more.
10. Falmouth Oyster Festival
9 – 13 October, Events Square, Falmouth
The Falmouth Oyster Festival has cookery demonstrations, sea shanties, a town parade, live music, boat races and marquees full of Cornish produce that celebrate the county's seafood industry. The 23rd festival marks the start of oyster dredging season in the last remaining traditional oyster fishery in Europe. The daytime festivities are free but the evening concerts cost £10 a ticket.
11. Being Human: An exhibition of modern sculpture
5 October onwards, Bristol Museum and Art Gallery
Looking at how sculptures can represent the human form, the Being Human Exhibition is a new one-year-long exhibit. It features work from some of the world's leading sculptors, including those from the iconic 'Geometry of Fear' artists whose twisted work was inspired by the horrors of World War II.
12. Brecon Food Festival
5 October, Brecon Indoor Market
Though overshadowed by the peaks of the Brecon Beacons, the Brecon Food Festival sees the picturesque town standing tall, with a busy day of food tasting and tips. There are demos from local chefs and celebrities, plus there's entertainment from Welsh male- and female-voice choirs.
Midlands and eastern England
There are plenty of rides to be found at Nottingham's historic Goose Fair.
13. The BEDLAM Arts and Mental Health Festival
1 – 12 October, Midlands Arts Centre, Birmingham
Coinciding with world mental health day on 10 October, BEDLAM Arts and Mental Health Festival runs for a fourth year, bringing together all sorts of arts presentations to shed a light on, and help with, your well-being. A lot of the bespoke performances cost money, but there are free events in the form of workshops and drawing as part of The Big Draw project.
14. RBC presents Rachmaninov, Tchaikovsky and Brahms
4 October, The Bradshaw Hall, Royal Birmingham Conservatoire
An evening of sumptuous music as players from the Royal Birmingham Conservatoire present the works of Rachmaninov, Tchaikovsky and Brahms. Directed by violinist Dmitry Sitkovetsky, hear the celebrated works of two of his countrymen and the German composer Brahms, during a free evening of classical wonder.
15. The Goose Fair
2 – 6 October, Forest Recreation Ground, Nottingham
Apart from the mascot, you might not see many geese anymore, but Nottingham's historic Goose Fair brings plenty of rides and entertainment instead. To make the most of it you can download £25 worth of 50p ride discount vouchers for a £1 booking fee.
16. One Giant Leap
16 – 20 October, various locations around Leicester
One Giant Leap sees space exploration celebrated throughout Leicester during the half-term. There will be 15 brick models dotted around the town that you can track down with your phone and win prizes, as well as a Museum of the Moon exhibit at Leicester Cathedral, and space-themed games across the city.
Northern England
Explore Manchester's Halloween celebrations through its month-long Gothic Festival.
17. Liverpool Irish Festival
17 – 27 October, venues across Liverpool
Liverpool boasts a rich Irish history, celebrating it with a range of events that make up the Liverpool Irish Festival. There are free events during the 11-day fest, including Family Day at the Museum that includes crafts, music, dance, screenings and previews, giveaways, stories and much more.
18. Filey International Food Festival
12 – 13 October, Evron Centre, Filey, East Yorkshire
Nestled on the Yorkshire coast, the Filey International Food Festival brings in produce from both the local area and from around the world. There will be 60 exhibitors to check out, and you can enjoy your purchases with a sea view afterwards.
19. Half-term Graveyard Trail at St Mary's
22 October – 2 November, St Mary's Heritage Centre, Gateshead
A perfectly spooky way to spend the October school break, as you take a stroll through the Half-term Graveyard Trail at St Mary's Church in Gateshead from 10am – 4pm every day. Luckily it's in the daytime so you won't be too spooked.
20. Gothic Manchester Festival
1 – 31 October, various venues
October's creepy shenanigans make it the perfect month for the seventh annual Gothic Manchester Festival. There are film screenings, exhibitions, talks, children's activities on zombies, writing workshops and more, which should educate you on all things dark and macabre.
Scotland and Northern Ireland
Kellie Castle celebrates the Festival of Fruit – paying special attention to its apples.
21. NIC Kay: pushit!
26 October, Tramway, Glasgow
A UK premiere, NIC Kay: Pushit is a performance from New York-based NIC Kay and takes place on a two-mile route outside Glasgow's Tramway. Starting at 2pm, expect an emotional, artistic routine from this unique performer.
22. Falkirk Storytelling Festival
3 – 6 October, around Falkirk
There's plenty to get lost in at the Falkirk Storytelling Festival. On the Saturday, Myths and Legends dominate the Howgate Shopping Centre with workshops and a Games Of Thrones exhibition (book your free place) while over the weekend there are talks and other highlights taking place all about new books and classic tomes.
23. Belfast International Arts Festival
15 October – 3 November, various Belfast locations
From dance, theatre and music to talks and art exhibitions, Belfast International Arts Festival is a vibrant hotbed of creativity. Among the free highlights are a host of visual arts including the virtual reality-based Design and Destroy, aerial acrobatics from La Spire and music from the Albion Quartet.
24. Northern Ireland Potato Festival
5 October, Causeway Hotel, Busmills, Co Antrim
The potato mascot may be slightly weird, but the Northern Ireland Potato Festival is a serious platform to celebrate the country's potato industry. Producers, chefs and the public are invited along to pay homage to all local food as well as this hearty staple, while there's stuff to keep the kids entertained too.
25. A Festival Of Fruit at Kellie Castle
5 – 13 October, Kellie Castle and Garden, Fife
As part of the Scottish Tree Festival, A Festival Of Fruit at Kellie Castle is a week of celebrating the trees at the castle, specifically the apple trees in the walled garden. Come along and see how the 25 varieties of fruit are grown. There are similar events in estates and woodlands throughout Scotland this autumn.
Images © Getty