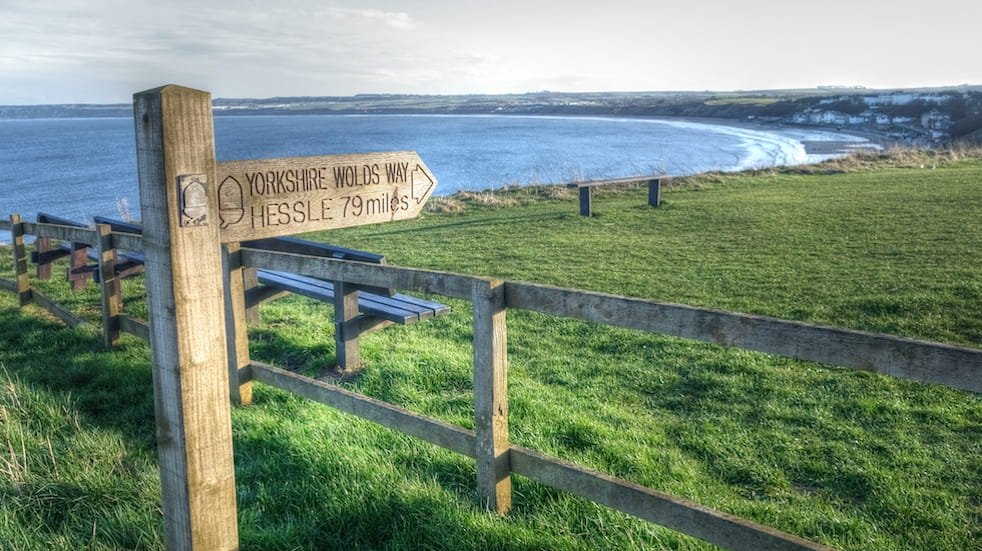 Make the most of the last month of warm weather and discover something different to do; we have something for everyone in our bumper monthly round-up of free days out around Britain.
Nationwide
1. Let's ride
Edinburgh, Manchester, Coventry and Leeds
The final Let's Ride cycling events of the year are taking place in Edinburgh, Manchester, Coventry and Leeds. These free cycling festivals have been huge successes, encouraging people all over the UK to get on their bikes. Whether you just want to do a short loop or a longer route, cyclists of all levels are encouraged to join in.
---
2. Heritage Open Days
13-22 September, nationwide
September is the month if you want to visit a cool place you've never been before for free, with Heritage Open Days one of several schemes returning for another week of exclusive access to properties. Some of the highlighted locations that are throwing open their doors for the first time include Castle Howard and its stunning grounds in North Yorkshire, the University of Lincoln's Conservation Department, the Royal Maritime Museum's collections, and Dudley Zoological Gardens.
---
3. Harvest Festivals
Dates around 22 September, nationwide
The British have been celebrating bringing the harvest in for millennia, and continue to have Harvest Festivals every autumn with the summer produce taking centre stage. The actual day of harvest is 22 September, but festivals are taking place all over the country in the days before and after.
A more unique take are the Pearly Kings and Queens of London marking the Harvest Festival in their full uniforms as well as Morris dancing, maypole dancing, a marching band and more.
---
London and south-east England
4. Totally Thames
1-30 September, various venues
A month-long festival based around the river, Totally Thames has art exhibitions, music, dance, archaeological walks, a mass regatta of paddle boarders and much more. Loads of the events are free, including Tidefest on the 8th, the Thank You For Having Us outdoor performance on the 7th and the Doggett's Coat and Badge Wager race on the 4th.
---
5. Open House London
21-22 September, various venues
Open House London presents another opportunity in September where you can visit cool places you have probably been in before, for free. Last year's properties featured 800 buildings including 10 Downing Street, off-limit areas in St Paul's Cathedral and the BT Tower. You can only visit some of the sites by getting tickets through a ballot, so get your applications in early.
---
6. Japan Matsuri
29 September, Trafalgar Square
Japan Matsuri is a huge celebration of all things from the Land of the Rising Sun. There's music and dance, plenty of your favourite food and lots to buy too. You're encouraged to dress up, and can even try on a kimono when you arrive.
---
7. Turner Prize Exhibition
From 28 September, Turner Contemporary, Margate
This year's Turner Prize is heading to Margate, where its namesake JWM Turner was schooled. The four shortlisted artists' work will be on show in the Turner Contemporary gallery as well as other art installations around the town, including an inflatable head of Tina Turner – no relation.
---
South-west England and Wales
8. Bristol Open Doors
13-15 September, across Bristol
Though it doesn't have as many properties as London's event, Bristol Open Doors still offers some great things to explore under the theme of 'Hidden City'. You can drop-in to the Bristol Old Vic and Arnos Vale Cemetery but underground caves and a boats and bridges tour get booked up very quickly, so if you see something you like don't dither.
---
9. South Glos Food & Drink Festival
14-15 September, Bristol and Bath Science Park, Emersons Green
Exhibitors from across the south west and Wales will be on hand for the year's second edition of the South Glos Food & Drink Festival. Like its spring counterpart it promises great grub and some excellent entertainment in the form of Rock Choir and the Bad Boys to name a few.
---
10. Truro Food Festival
27-29 September, Lemon Quay, Truro
As we bid farewell to summer, the Cornish capital's Truro Food Festival ensures it goes out with a bang. Some of the events are ticketed if you fancy some hands-on chef demonstrations but it doesn't cost anything to browse the delicious food stalls, lining your tummy before you enjoy some local tipples and live music and dancing.
---
11. Gillingham Walking Festival
4-8 September, Gillingham
From 1 mile up to 9.5, the Gillingham Walking Festival has routes for everyone, with wineries, farms and orchards explored under the Food & Drink theme. Most are free while some of the longer ones require you to book in advance, but they may include some things to taste along the way as well.
---
Midlands and eastern England
12. Hacks! Games Re-designed
13 September onwards, BOM Gallery, Birmingham
Whether you're a hardcore gamer or played Sonic once 30 years ago, Hacks! Games Re-designed has something to pique your interest. This interactive exhibition lets you play with some the latest developments and new takes on classic arcade games.
BOM is closed Sundays-Tuesdays.
---
13. Birmingham Open Honey Show
7-8 September, Martineau Gardens, Birmingham
As well as a competition for beekeepers and honey-makers, the Birmingham Open Honey Show is also a great buzz for visitors. With live bee demonstrations on both days, honey, candles and cakes to buy, as well as fun activities, it's a veritable celebration of all things bee.
---
14. Out There Festival
14-15 September, Great Yarmouth
The 12th Out There Festival sees circus and art performers take over the streets of Great Yarmouth. Centred around six different areas in the town, some of the highlights include Saturday's Thank You For Having Us extravaganza, the amazing archery of Ready.Aim.Fire. and the parkour-meets-theatre of On Edge.
---
15. Hunstanton Soap Box Derby
22 September, Hunstanton, Norfolk
Line the streets as daredevils race downhill in their homemade vehicles as part of the Hunstanton Soap Box Derby.
This year's course promises to be even faster, so if you're up for taking it on there's still time to enter the Soap Box Derby race.
---
Northern England
16. St Anne's International Kite Festival
6-8 September, St Anne's
After dazzling many crowds throughout the summer, international kite teams will be descending on the Lancashire coast for the St Anne's International Kite Festival. There are displays across the Saturday and Sunday, plus an illuminated performance on Friday night if the weather is amenable.
---
17. Blackpool Illuminations
1 September onwards, Blackpool seafront
The famous Blackpool Illuminations will see the popular seaside resort bathed in light every evening throughout the autumn. Unbelievably the 10km-long promenade includes a million bulbs, with this year's displays celebrating the Northern Lights, Beaverbrooks the Jewellers, and mischievous puppets Sooty and Sweep.
---
18. Scarborough Jazz Festival
20-22 September, Scarborough Spa
Though the North Yorkshire seaside town will always be linked with its fair, the Scarborough Jazz Festival has also become a celebrated fixture of recent years. Though many of the events over the weekend are ticketed there are plenty of free things to enjoy including Mister Tooley's Gospel Brunch and the Stephen Joseph Theatre's Funky Choir.
---
19. Family Workshop: Edwardian Parlour Games
21 September, Bluecoat, Liverpool
Bring the kids along to the former school of Bluecoat for the Family Worksop: Flip the Kipper and other Edwardian Parlour Games. Make and learn to play these games that would have entertained children in the days when tablets were something you drew on with chalk.
---
20. York Food Festival
20-29 September, Parliament Street and St Sampsons Square, York
Whether you're a local or visiting the beautiful ancient city, the York Food Festival is another highlight to enjoy. There are plenty of free events taking place including master chocolatier demonstrations and tasting, cookery schools, and appearances from award-winning chefs, plus you can spend every day partaking in the range of delicious street food and drink at the market.
---
Scotland and Northern Ireland
21. Make a Nodding Dog
1 September, Riverside Museum, Glasgow
Enjoy the last day of the summer by learning to make a Nodding Dog at the Riverside Museum. All the materials are supplied, so drop in and let the kids have some creative fun now that they've gone back to school.
---
22. Free Gin Tasting
7 September, Geraldo's, Largs
Pop into Geraldo's for a Free Gin Tasting session. With glasses of Granite North Gin from the Cairngorm mountains, it's the perfect chance to sample an award-winning tipple from the Highlands.
---
23. Doors Open Days
Weekends in September, across Scotland
Scotland's Doors Open Days takes place on different weekends throughout the month depending on which part of the country you're visiting – with Glasgow giving the chance to pop in to its participating properties for the whole week of 16-22 September. Some of the highlights include Braemar Castle, the Gardens at Robin House, Cromarty House and the Rabbie Burns Museum.
---
24. Donkey Sanctuary Open Day
7 September, The Donkey Sanctuary, Belfast
Come say hello to some friendly animals at the Belfast Donkey Sanctuary Open Day. Split into two free sessions, which you need to book onto in advance, you can learn about the donkeys, take part in activities and enjoy some BBQ food as well.
---
25. Irish Canoe Polo International
7-8 September, Knockbracken Reservoir, Belfast
The horse and water equivalents are more well-known but if you fancy seeing something different pop along to two days of competition at the Irish Canoe Polo International. While the competition takes place on the reservoir you can indulge in some food and drink from the cafe while live music is planned for the evening too.