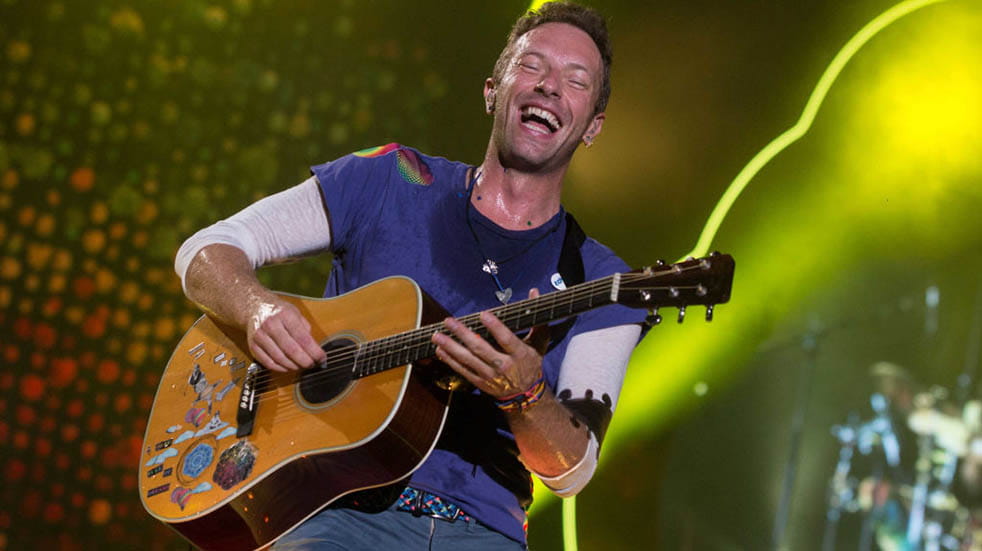 The summer may be coming to an end, but don't worry as there are many fun and exciting events to keep your spirits up in September, and they won't cost you a penny.
With venues starting to reopen across the UK, many of the events listed will take place in person – albeit in a socially distanced format. However, if you aren't quite ready for that yet, you'll still find plenty to do, with various concerts, exhibitions and festivals being streamed online for free.
1. Face the music and dance
The Troth, until 7 Sept

Credit: Akademi
Inspired by the classic Hindi short story Usne Kaha Tha, Akademi's award-winning dance production The Troth is a tale of love and loss set during the First World War. With theatres closed, the company has made the show available to watch on YouTube – you'd better hurry, though, as the curtain will be coming down soon.
2. Marvel at Miriam
Watching Rosie, until 30 Sept
Another play that's currently available to watch online, Watching Rosie is a 15-minute drama looking at the impact of lockdown on those suffering with dementia. Based on Louise Coulthard's award-winning drama Cockamamy, it features veteran actress Miriam Margolyes (pictured) in the lead role.
3. Go full circle
Ai Weiwei: Circle of Animals / Zodiac Heads, until 1 Nov
On tour since 2011, Chinese sculptor Ai Weiwei's extraordinary collection of 12 bronze animal heads have entranced millions of art enthusiasts around the world. For the past three years, they've been installed at Yorkshire Sculpture Park in Wakefield – however, they're only there for a few more weeks, so plan your trip as soon as possible.
4. Catch some rays
The Sun, until 29 Nov
One of numerous eye-catching attractions at Manchester's Science and Industry Museum, The Sun exhibition takes a breathtaking look at the Earth's source of heat and light with numerous interactive displays. You can visit in person, but you'll need to book your (free) ticket in advance.
5. Enjoy glorious Greenwich
Greenwich & Docklands International Festival, 28 Aug–12 Sept
With outdoor installations celebrating the NHS, plus circus and street performers that attendees can enjoy from a safe distance, Greenwich & Docklands International Festival has pulled out all the stops to make sure that the show will go on this year. Highlights include the immersive Fire Garden and the peculiar bell-ringing of Ring Out – both are free but have to be booked.
6. Have a flaming good time
Burning Man, 30 Aug–7 Sept
A festival unlike any other, Burning Man takes place annually in the USA's Nevada desert, with an entire town and multiple art installations being built from the ground up by the thousands of attendees. This year, you can experience the event online, with the Burning Man 'Multiverse' allowing you to see some of this vibrant creativity first-hand. Don't miss the effigy of the Burning Man being lit up on 5 September.
7. Dress up for the Proms
BBC Proms, 1–12 Sept
Having continued throughout both World Wars, the Proms has also battled on through the coronavirus pandemic – and now culminates in two weeks of live performances from the Royal Albert Hall, broadcast on the BBC. As is tradition, the BBC Symphony Orchestra will close proceedings on the iconic Last Night of the Proms on 12 September, with soprano Golda Schulz as guest.
8. Join a global hound hike
The Big Dog Walk, 1–30 Sept
With the intention of raising money for the canine charities that have been impacted by COVID-19, The Big Dog Walk is challenging participants to collectively hike the equivalent of the Earth's 40,000km circumference throughout September. Whether you walk your pup on your own or with a group, there are ideas and information on the website.
9. Take a walk on the West side
Bristol Walk Fest, 1–30 Sept
Postponed from May, Bristol Walk Fest is set to go ahead in September with a new timetable offering a choice of 250 (mostly free) ways to explore the city. No matter what your mobility level is, there will be a walk to suit your interest, be it heritage, nature, statues, wild food or even woodland stories.
10. Go with the flow
Totally Thames, 1–30 Sept
This month-long celebration of London's iconic river is returning for a seventh year, with a host of attractions you can attend in person – everything from self-guided treasure hunts to outdoor exhibitions. Can't make it to the capital? There is also plenty of family-friendly shows, exhibitions and activities you can enjoy online.
11. Get on the write track
Borders Book Festival, every Sunday in Sept
Rounding off the hugely successful Borders Book Festival that has taken place online over the summer are four more Sundays of authors discussing their subjects. The morning sessions are for families, while the afternoon sessions are for adults only. You can also still enjoy some of the previous talks that have taken place, by the likes of Sally Magnusson and Christopher Lloyd.
12. Fill your heart with music and song
Lammermuir Festival, 8–18 Sept
The organisers are still working on the final line-up, but Lammermuir Festival's promise of delivering Beautiful Music from One Beautiful Place will be kept. With 11 concerts being streamed online from Holy Trinity Church in Haddington, East Lothian, the classical and choral ensembles that perform will be assured of ambience and atmosphere you won't see in other online concerts.
13. Exercise your brain
When Art Meets Science, 10 Sept
A lunchtime lecture from Imperial College London, When Art Meets Science is free to attend online. Looking at the fascinating relationship between the two disciplines, Professor Pier Luigi Dragotti explains new techniques that are helping historians to examine old paintings from the likes of Leonardo Da Vinci in new ways.
14. Gain entry to London's most fascinating buildings
Open House Festival, 19–27 Sept
For nine days in September, many of London's most interesting buildings will open their doors to the public, with tour guides on hand to fill you in on their fascinating histories. Previous Open House Festivals have seen the BT Tower (pictured), the Royal College of Physicians and various private houses thrust into focus – and this year's list, published on 26 August, should be equally special.
15. Tuck into some virtual gastronomy
St Fagan's Food Festival, 12–13 Sept
Usually held in the outdoor National Museum of History, St Fagan's Food Festival is this year serving up its menu of highlights for an online audience. Though some of the cookery classes are ticketed, there will be a full programme of free events and music, plus a virtual market where you can buy tasty treats.
16. Be inspired by cutting-edge creators
London Design Festival, 14–22 Sept
Credit: US Embassy London
The London Design Festival is still going ahead this year, with the organisers believing that the capital's artistic brilliance "needs to be promoted more than ever" at this difficult time. With large-scale installations, 'design routes' and other exciting events on the programme, it promises to be a truly inspiring event.
17. Have the maritime of your life
Join the Docks, 14 Sept–15 Dec
Credit: Join the Docks
A festival that usually sees the 4km of London's Royal Docks given over to all manner of creative projects, Join the Docks is taking a different approach this year due to the coronavirus. Details haven't been released yet, but keep an eye on the website to find out what'll be happening and how you can experience it.
18. Benefit from a free theatre show
Credit, 16 Sept
Credit: Cap-a-pie
Laura Lindow's new play – about people's experiences of claiming Universal Credit – is being brought to life by Newcastle's Cap-a-pie theatre company. And you can stream two special previews of the show today – at 2pm and 7pm. Each performance will be followed by a panel discussion on the issues raised in the play.
19. Get a purr-fect view of the catwalk
London Fashion Week, 17–22 Sept
A number of this year's London Fashion Week events are to be streamed online this year. Given that these shows are usually invite-only, it'll be a rare opportunity for style fans to view the latest trends as modelled by some of the world's biggest catwalk stars.
20. Take a trip back in time
Chelsea History Festival, 17–27 Sept
Taking place both online and at venues including the National Army Museum, the Royal Hospital Chelsea and the Chelsea Physic Garden, the Chelsea History Festival offers a programme of talks, concerts, tours and films covering the area and its institutions. This year's guest speakers include War Horse author Michael Morpurgo (pictured)
21. Absorb some community spirit
Derry & Strabane Culture Night, 18 Sept
With previous years featuring interactive art displays, musical performances, crafting for kids and even the firing of a cannon, expect this year's Culture Night in Northern Ireland's second-largest city to bring the community together through a programme of imaginative, socially distanced events and activities.
22. Catch some of the world's biggest pop and rock stars
iHeartRadio Festival, 18–19 Sept
Traditionally hosted on the famous Las Vegas Strip, the iHeartRadio Festival will this year take place online, allowing millions of people to watch from around the world. Performing at the special tenth-anniversary event will be acts including Coldplay (pictured), Keith Urban, Usher and Miley Cyrus.
23. Take them to the river
Clydebuilt Festival, 19–20 Sept
Credit: Clydebuilt Festival
Free during the day and ticketed at night, the Clydebuilt Festival returns to Glasgow's Riverside Museum. While the programme is still being finalised, expect a wide range of entertainment and events for the whole family to enjoy.
24. Spread the word
Chorlton Book Festival, 20–24 Sept
Chorlton Book Festival is going online this year, and has a packed programme in store. Authors including Marie Basting, Anna Mainwaring and Nathan Byron are set to appear, and there will be plenty of other free activities for book worms to take part in.
25. Get into shape
National Fitness Day, 23 Sept
Feeling guilty after all that lockdown snacking? National Fitness Day will see numerous events taking place across the country, helping you to get your physical and emotional health back on track.
All photos: Getty Images unless otherwise stated