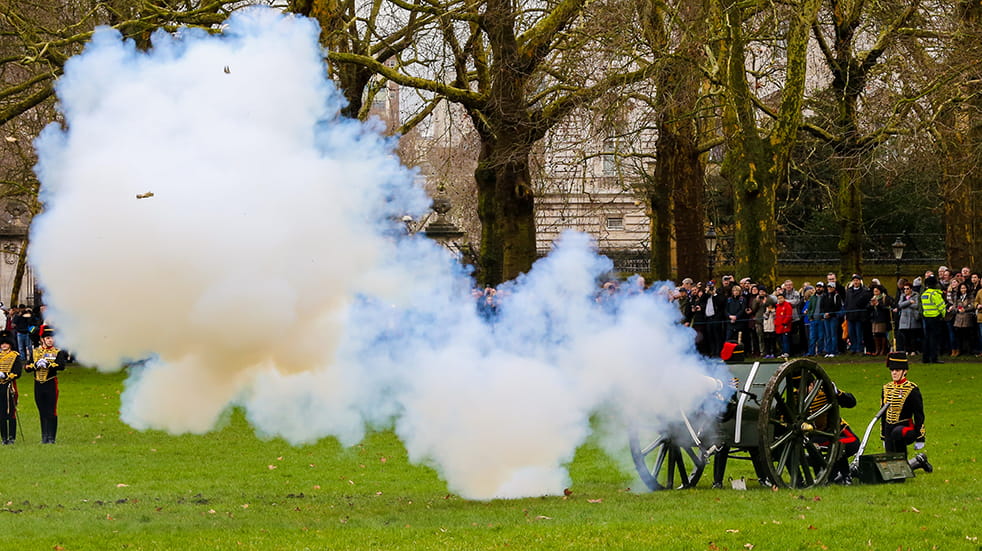 Our guide to the top June days out includes ballet on the big screen, free music festivals, and ways to treat your dad on Father's Day. There's something for everyone in our bumper monthly round-up.
National
1. Romeo & Juliet on the big screen
11 June, various locations
Head to one of 22 BP screens around the country to see the Royal Opera House's performance of Kenneth McMillan's ballet based on Shakespeare's most famous couple. Check out the nearest screen to you at the Big Screen website and see what other performances are taking place over the summer.
---
2. Bike Week
8-16 June
Hundreds of events, many free, are taking place across the country to celebrate and promote "everyday cycling for everyone". From organised rides for beginners and children to off-roading, free bike maintenance checks to family cycling treasure hunt, there's a huge variety. Check the Bike Week site to find the nearest event to you.
---
3. Armed Forces Day
29 June
To recognise the work of the Army, Royal Air Force and Royal Navy there are a huge number of celebrations taking place all over Britain. While most eyes are fixed on the main centrepiece – this year taking place in Salisbury – there are local family fun days, parades, street parties and barbecues to join and watch. Find something close to you with the searchable map at the Armed Forces Day site.
---
4. Father's Day
15-16 June
As well as special Father's Day events, you can take dad along for free to certain destinations across the country on Father's Day and the weekend, as long as someone else pays to get in. These include: Gulliver's Theme Park Resorts in Warrington, Milton Keynes and Matlock Bath; Devon's The Big Sheep theme park; Cotswold Farm Park in Cheltenham; Woodlands Park in Devon, and a free 3-course meal at The Coconut Tree in Bristol.
---
Find more great ideas for days out:
The best free days out in the UK
The best free festivals in the UK in 2019
The best things to do with kids in the school holidays
---
London and south-east England
5. Open Garden Squares Weekend
8-9 June, London
The capital isn't short of great parks and gardens to explore, but this weekend you get to peer behind some of London's most exquisite and private grounds for free. Whether it's a roof garden, an allotment, or one belonging to an historic building or even 10 Downing Street, previous years have had some exclusive treats so keep an eye on the Open Garden Squares website to see which will be open to see this year.
---
6. West End Live!
22-23 June, Trafalgar Square
The casts of a range of top West End musicals perform for free in Trafalgar Square across the weekend. Head along and see the stars of Avenue Q, The Phantom of the Opera, Tina – The Tina Turner Musical, Mamma Mia! and more entertain you. Find a full list at West End Live.
---
7. Music Of Today: Composers' Academy
2 June, South Bank Centre
The ever-vibrant South Bank Centre sees the premieres of three pieces of music from up-and-coming international composers. Head to the Royal Festival Hall for 6pm to see the Philharmonia Orchestra play pieces from Chia-Ying Lin, Alex Woolf and Benjamin Ashby performed for the first time. It's part of Classical Season, which has a host of exciting performances at the centre.
---
8. Dragon Boat Festival
30 June, Albert Docks, London
A full day of fun in the Royal Docks for the Dragon Boat Festival as various teams battle it out in races to see who's the best Dragon Boat crew. Supporters are treated to a carnival atmosphere on the banks with DJs, stalls, bands, a raffle and much more.
---
9. Greenwich & Docklands International Festival
21 June – 6 July, across London
A nine-day wonder of outdoor arts, theatre, street arts, dance and music events, taking place across many outdoor spaces in East and South East London, with a focus on the town centres of Greenwich, Woolwich and Tower Hamlets. Outdoor shows, including dance, circus, music and comedy, welcome audiences of all ages. You can explore this year's packed programme at the Greenwich & Docklands International Festival website.
---
Midlands and eastern England
10. Royal Gun Salute
8 June, Colchester High St
Military bands are joining together to celebrate the Queen's birthday with a Royal Gun Salute from 11.30am, with six artillery guns letting off a big bang in her honour at midday. You can get a good view of the spectacle from Upper Castle Park.
---
11. Green Heart Festival Launch
7-9 June, University of Birmingham
This weekend event is kicking off a year-long festival as the university's Edgbaston campus is renovated. There are family-themed activities in the form of "hearing stars" artwork, viewing heart cells and others focusing on sustainability, as well as music and entertainment. It's free but book your ticket on the Green Heart Festival site.
---
12. Festival of Creativity & Wellbeing
15 June, Herbert Gallery & Museum, Coventry
Assembling the city's best creative minds, this free event has a host of stalls, workshops and performances based around the theme of wellbeing. Pop along for the afternoon and be inspired by what Coventry has to offer; full details are on the Festival of Creativity & Wellbeing website.
---
13. Motofest
1-2 June, Coventry town centre
With a mix of live motorsport as well as music and food, Motofest in Coventry is an ideal day out for petrol heads and everyone who enjoys the thrill of a live, loud spectacle. See amazing cars from all eras, and take part in family activities and competitions to suit everyone. Boundless have a special comfortable members' area with free hot drinks, phone charging and bag storage to make Motofest even more enjoyable.
---
South-west England and Wales

14. Bristol Food Connections
12-23 June, across Bristol
This week-long celebration of food across Bristol includes well over 100 events, many of which are free. Some of the free highlights include a Foods For Better Health Workshop, a Cooking With Young Children demo and No-Fuss Veggie and Vegan Meals. You can see the full programme at Bristol Food Connections.
---
15. Bedlam Fair
31 May – 2 June, Bath, Somerset
Part of part of the Bath Fringe festival, which runs until 9 June, Bedlam is a weekend of free street performances. It starts with a party at Green Park Station on the Friday, an afternoon of entertainment on Saturday in Southgate and Brunel Square, and Kingsmead Square on the Sunday. Explore the city's beautiful city centre and see what you uncover – details are on the Bath Fringe site.
---
16. Man vs horse
8 June, Llanwrtyd Wells, Powys
Can a man out-run a horse on a mountainous 22-mile cross-country course? It's been done before in this eccentric, now-traditional race in mid-Wales first staged in 1980. There's a £2,500 bounty on offer if anyone can do it this year. If you don't fancy the draining run through the hills it's thankfully free to watch, starting at The Square in Llanwrtyd Wells at 11am and ending at Maes y Gwaelod, two or three hours later. But which species will cross the line first? Find the running order on the Green Events Man vs horse site.
---
17. Mevagissey Feast Week
23-29 June, Mevagissey, Cornwall
Cornwall's many summer festivals are all ideal for fans of seafood and shenanigans. Thought to be the county's longest surviving, there will be all manner of entertainment for the family, such as choirs, bands, dances, competitions, parades, boat races, a fete and a huge firework display, as well as lots of fish to eat, of course. Check the line-up on the Mevagissey Feast Week website.
---
North of England
18. Africa Oye
22-23 June, Sefton Park, Liverpool
The UK's largest celebration of African and Caribbean music has a huge range of artists, taking in salsa, soca and reggae as well as African genres. There's also food, drink, arts and crafts to buy, workshops, fashion as well as activities for the kids. It's free to take part though you can donate to this great event at the Africa Oye site.
---
19. Liverpool's Mersey River Festival
1-2 June, Waterfront, Liverpool
The International Mersey River Festival is a free three-day celebration of Liverpool's glorious waterfront and history, with something on to suit every age and taste. There's music on three stages along the waterfront, as well as a wine festival, canoe polo, dramatic performances, artwork, boat shows and much more. See a full programme at the International Mersey River Festival site.
---
20. In A League Of Their Own
Until 2020, Castleford Museum, West Yorkshire
This new exhibition in Castleford, In A League Of Their Own chronicles the history of three of West Yorkshire's most famous rugby league clubs – Castleford, Wakefield Trinity and Featherstone – and more besides. There is rare memorabilia that shows off 120 years of history including photos, jerseys and of course a few balls too.
---
21. Stockton Stages
6-8 June, Stockton-on-Tees, Co Durham
With the tag line "Dance your socks off then laugh your head off" there can be no doubt about what to expect from this music and comedy festival. The free events take place on the Friday and Saturday with comedy theatre, activities, family friendly stand up and a host of live bands; fun is the bare minimum guaranteed. See more info at Stockton Stages.
---
Scotland and Northern Ireland
22. Edinburgh Cycling Festival
6-16 June, across Edinburgh
The seventh year of this event features many free events, including guided rides for cyclists of all abilities. Included in the free events are various organised rides, screenings of cycling films, workshops for beginners, talks on safety and law and even a physio clinic. You can see what's on offer at the Edinburgh Festival of Cycling site.
---
23. Sea Bangor Festival
1-2 June, Bangor, County Down
Bangor's marina plays host to street theatre, activities to try on the water, a kids' silent disco, sand sculptures, aerobatics and much more. And a summer festival is nothing without some great food and drink to enjoy. View the flyer with details of all the highlights as well as other attractions nearby on the Sea Bangor Festival site.
---
24. Youth Beatz
22-23 June, Park Farm, Dumfries
Music festivals don't have to mean wet parking and astronomical prices. This brilliant free two-day festival for youngsters has some big names on its music stages, including Professor Green, Louisa and The Vamps, a comedy tent, children's activities, arts and sports workshops and more. It's free but you need to book tickets at the Youth Beatz site to join in the festivities.
---
25. Glasgow Maker Faire
8-9 June, Riverside Museum, Glasgow
A gathering of enthusiastic individuals that cover engineers to artists, Maker Faire allows them to show off their creations and experiments. Expect science projects that glimpse in to the future next to art and crafts at the Glasgow Maker Faire.