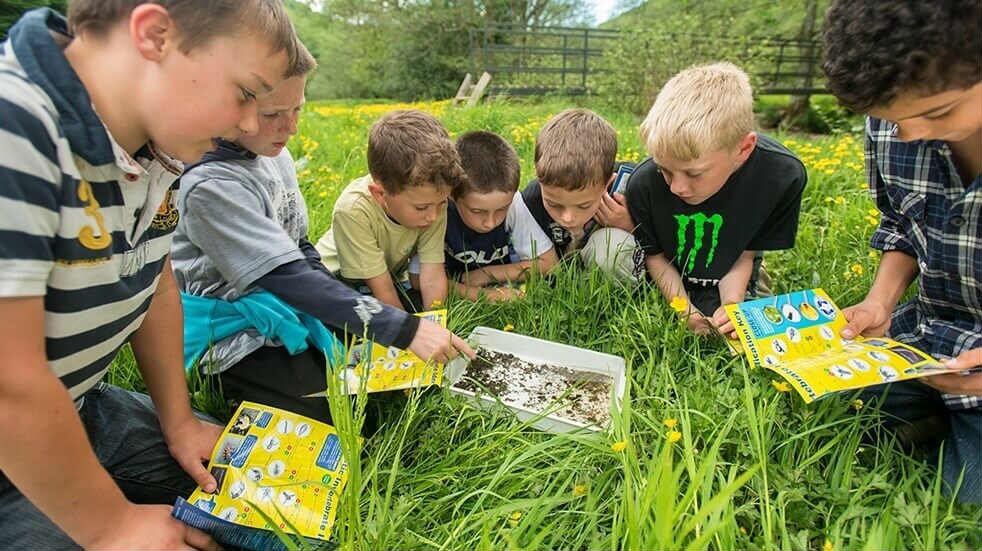 30 Days Wild is a key date for nature lovers - the perfect excuse to get outside and enjoy the beautiful outdoors every day for a whole month.
30 Days Wild encourages you to get outdoors every day in June. If you have a busy schedule, this may seem a tad overwhelming, but it's actually very easy to do.
There are no rules on how you can take part in 30 Days Wild – go with the flow and see what takes your fancy. Sit quietly and enjoy watching dragonflies dance over a pond or take a moment to sow a window-box of wildflowers to help bees. Get together with your neighbours to create hedgehog highways or plant front-garden meadows along the length of your street. No matter how small the action, it all counts!
"30 Days Wild is a lovely way to get closer to nature and marvel at the everyday wildlife that lives all around you," says Lucy McRobert, campaigns manager for The Wildlife Trusts.
You can get started by reading our guide to wildlife spotting from Fergus Collins, editor of BBC Countryfile Magazine.
Some naturalists, who already send a lot of time outside with nature and watching wildlife, use the opportunity to do something every day. Beth Aucott is the warden of a nature reserve in east Anglia, and so she spends almost every working day outside – and much of her free time too! For 30 Days Wild in 2016, she challenged herself to make a wildlife- themed crochet square on each day, including a badger, an orchid and a spider, which joined together to make a beautiful blanket.
If you get stuck for ideas there are suggestions of Random Acts of Wildness on the website, and all the local Wildlife Trusts have a variety of events planned. If you want to try out an activity but aren't sure how to, don't feel confident to have a go yourself, or want the kids to socialise with others, you can find your local Wildlife Trust.
There are a number of bloggers sharing their Acts of Wildness, and you can also join the 30 Days Wild Facebook group to keep up-to-date with what everyone is doing.
© Matthew Roberts

We've chosen a few of our favourite Random Acts of Wildness to inspire you:
Have a picnic outdoors
In a wonderful coincidence, 30 Days Wild occurs at the same time as National Picnic Week, which this year is 15-24 June. So one of our favourite acts of wildness is to have an outdoor picnic! It doesn't need to be fancy, just grab a bite to eat and take it outdoors!
Go pond dipping
Discover a whole new world by taking a look in a pond! Marvel at the remarkable ways different creatures survive in this watery world. If you don't have a pond, this is a very popular activity run at nature reserves, so check if your local reserve have any planned!
Hug a tree
Simple, free, and a wonderful way to appreciate nature – hugging a tree is a brilliant Act of Wildness! Close your eyes and listen to the leaves rustling in the wind, feel the bark against your cheek, and maybe even say a few things to your chosen tree!
Main image © Ross Hoddinott/2020VISION