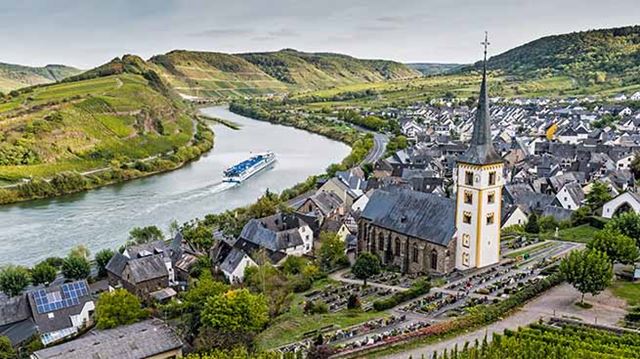 If you're planning a holiday abroad in 2022, you might have questions about insurance, post-Brexit checks and Covid testing. Helpfully, the experts at LV= are on hand to answer your FAQs about travelling next year.
Additionally, Boundless members can now enjoy a 19% saving on an LV= travel insurance policy when bought online, if you'd like to find out more about this excellent saving, click here.
---
Q: "Are cruises safe?"
My wife and I love cruises and were devastated to miss two adventures due to Covid cancellations. Now we have a river cruise booked for summer 2022 in Germany. What's happening with insurance cover for cruises? Lohith Patel
A: We don't need to tell you that the pandemic's had a huge impact on holidays – particularly cruises – but they're back, with some restrictions. Check with your holiday provider or at gov.uk about potential issues around cancellations due to Covid or quarantine requirements but, generally, cruise cover is available now. If you purchase your travel insurance with LV=, cruise cover is included as standard on our annual policy and can be added to a single-trip policy. Essential and premier options are available.
---
Q: "What is sustainable tourism?"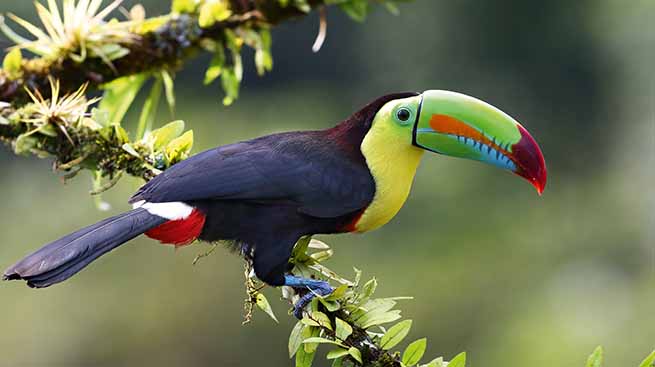 I've always wanted to go to China or Japan, but my grandson says they don't practise sustainable tourism. I want to be considerate of the environment but am not sure of the implications of a trip now, and how to decide where to go. Faye Draycott
A: Sustainable tourism is essentially about supporting local communities and ensuring that a destination's popularity doesn't have detrimental effects such as environmental damage, congestion or harming wildlife and habitats. It requires commitment from destinations but tourists need to examine their behaviour, too. If you're looking for a holiday with good eco credentials, LV= travel experts rate Slovenia, Norway, Costa Rica, New Zealand and Kenya highly. Sustainability doesn't have any impact on travel insurance – you just need to decide what steps you're prepared to take to have a 'greener' holiday.
---
Q: "Our first Airbnb stay"
In April, my partner and I are visiting Cornwall and using an Airbnb. We haven't done this before – is there anything we should be looking out for? Will it be just like staying in a hotel or B&B, or different? Kevin Marlow
A: A few key things... Do investigate your 'host'. Read reviews from previous guests and look at their social media feeds – it's good to get an idea of whose place you're staying in. Also, read the small print. Every Airbnb property has its own house rules – this is where it really could be different from a hotel or B&B. Otherwise, your travel insurance will cover you in the same way that it does for any UK break.
---
Q: "I'm going it alone"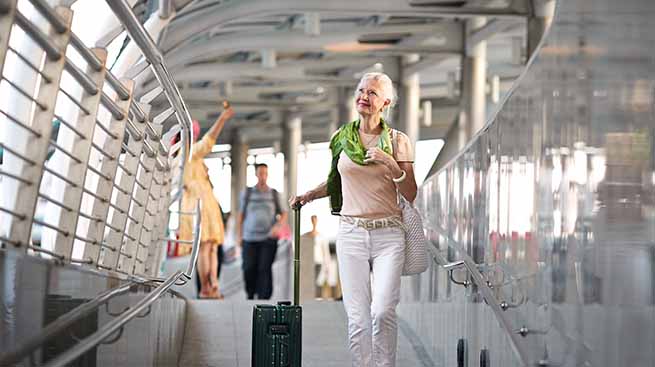 I'm keen to get away after all these months of restrictions. I'm careful, and confident I can make it work, but none of my friends are up for it – so I'm going by myself. What should I be thinking about as a solo traveller? Jenny Dicer
A: Travelling alone is great, Jenny, particularly if you like making all the decisions. You don't say whether you're thinking of joining a group trip, but that's a wonderful way to meet like-minded people – no chance of getting lonely there! If you're considering a holiday that includes activities such as trekking or dinghy sailing, do check that your travel insurance covers you for any such excursions. Also, accommodation for a single person can be more expensive, so take time to research what's available – some companies specialise in solo travel, or avoid supplements for single rooms, while others may charge you extra.
---
Q: "Preparing to go away"
My husband and I are gearing up to go abroad. We're feeling enthusiastic but a bit nervous. It almost feels like we must learn how to go away all over again! Do you have any basic tips on preparing to travel, particularly in this day and age? Maggie Glanville
A: There are a few things to keep in mind. It's more important than ever to be time aware. Extra controls, restrictions and documentation checks could take much longer than you've been used to, so allow plenty of time to get to an airport, station or port, and to go through these controls. Be prepared to be flexible – keep checking the foreign travel advice at gov.uk, and on our coronavirus hub, for country-by-country travel updates, and how this affects your travel insurance.
---
Q: "Will I be covered for sporting activities?"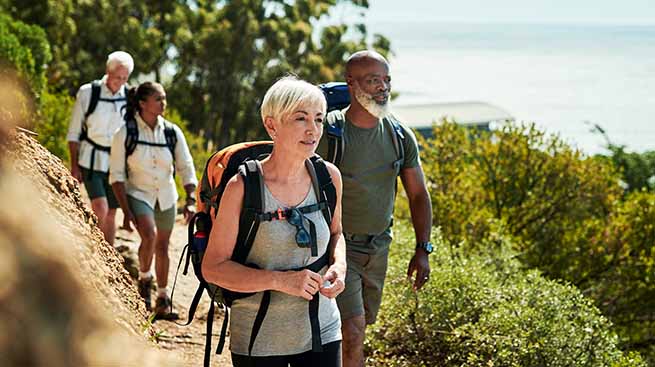 After feeling a little reined-in over the last couple of years, I'd like to do something a little more adventurous than usual on my next holiday. Nothing too wild – perhaps parascending. Would my travel insurance cover that? Solomon Nkhoma
A: Most travel insurance covers a variety of activities as standard, but check your documents to find out exactly what's included. With LV= you'd be covered for parascending over water once only, if fully supervised by an experienced person. You're also covered for banana boating, paddleboarding, safari trekking as part of an organised tour, and a host of other activities. Shark diving (with or without a cage), though: you're on your own...
---
Q: "How do we prepare for winter travel?"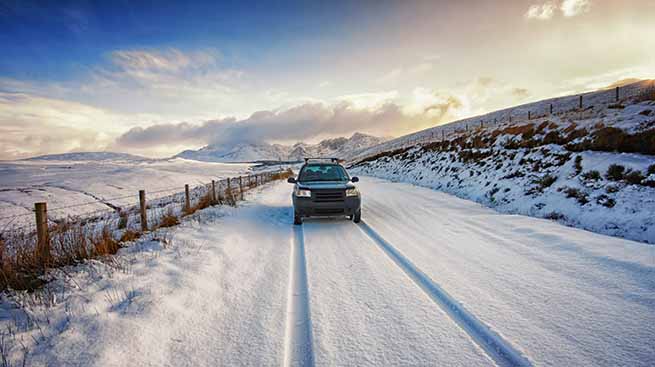 We're likely to be making a few short trips by car over the next month or two. What are the best ways to keep the car in good condition, and our home safe to leave? Carly Newitt
A: Steps to make your car 'winter ready' include keeping tyres at the right pressure, regularly adding antifreeze to water and checking lights and brakes frequently. Check what your breakdown policy covers, too – an LV= representative would be happy to clarify this. And don't forget to pack your 'winter car kit', including a blanket, torch, scraper, de-icer and shovel. Back home, burst pipes can be a nightmare when returning from a break. Leaving heating on low, and lagging exposed pipes, helps to prevent this but resulting damage, if it occurs, may be covered by your home insurance.
---
Q: "Will brexit affect my trip?"
Now that people are starting to travel a bit more, I think the differences we have to be aware of with Brexit are starting to surface. I'm driving through France down to Italy in the summer. What should I be looking out for when I'm planning? Jo Lewis
A: It was decided in 2021 that UK drivers won't be required to carry a Green Card (proof of insurance) when driving in the EU, but you do need to be able to show that you've got third-party cover as a minimum. Unless you have a paper driving licence, or your driving licence was issued outside the UK, you don't need an International Driving Permit to drive in the EU, either. Mostly, LV= policies aren't affected by Brexit, but don't assume that your UK policy will provide the same level of cover in Europe – check that first. A travel advisor can keep you up to speed with any new or ongoing restrictions you might face and advise on taking a pet with you, too. Also, be aware of any new entry requirements that might necessitate using a QR code. Search for 'driving in the EU' on gov.uk for the latest rules and regulations, and you can always check any aspect of your car or travel insurance with a customer care representative if you're not sure you're covered.
---
Q: How does covid affect my LV= cover?
It's the question about travel insurance. Cover varies, so look carefully at your policy – the below applies to LV= only.
1
With LV= travel insurance you'll be covered if you have to cancel your trip because you or a travel companion are diagnosed with – or are ordered by a government or public authority to quarantine on the suspicion that you have – any contagious disease, including coronavirus. However, if you decide you don't want to travel, or if the Foreign, Commonwealth and Development Office (FCDO) imposes travel restrictions either in the UK or at your destination before you go, you won't be covered. Similar conditions apply to any excursions or activities while on your trip.
2
When it comes to trips that have to be cut short or cancelled after you've left home, you'll get emergency repatriation costs to bring you home if the FCDO imposes travel restrictions and requests that you return to the UK. Lost or unused holiday costs are covered if you're ordered to quarantine because you, specifically, have been exposed to any contagious disease, including Covid. However, you won't recoup costs for any part of your holiday lost because a quarantine period has been ordered, or travel restrictions have been imposed, by the FCDO or government authority while you're away.
3
If you become unwell with any contagious disease, including Covid, while you're away, your medical and repatriation costs will be covered.
If you have any concerns about Covid cover or any other aspect of your LV= insurance, you'll find more details at lv.com.
---
Can we help? Get in touch
You can find much more detail about all these queries and more at lv.com.
Call our 24-hour, seven-day-a-week pre-travel advice service on 0800 707 6971.
For the most up-to-date Foreign, Commonwealth & Development Office (FCDO) travel advice, go to gov.uk/foreign-travel-advice.