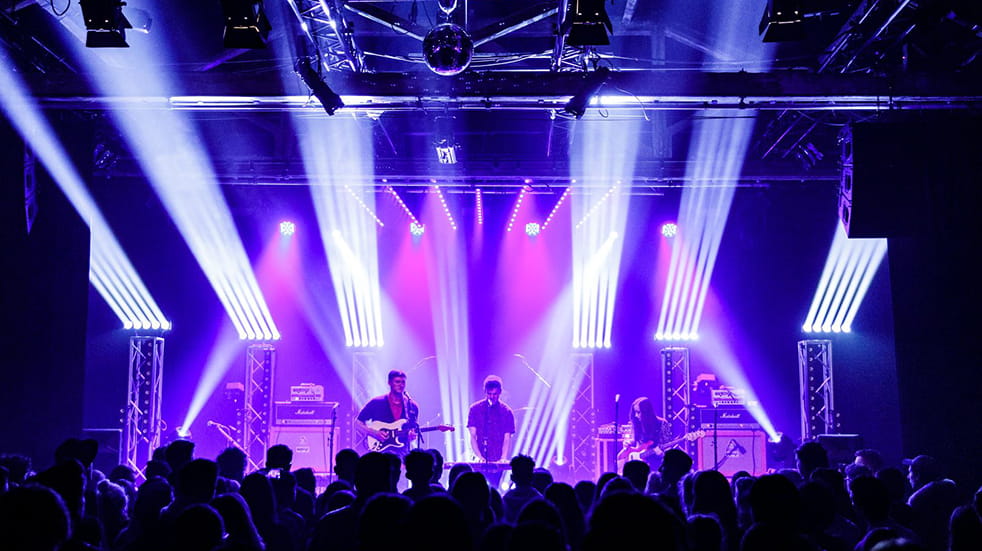 The three bands – Laimu, Samsara Collective and Miles Goodall – opened the concerts in the summer and now have CDs to release in 2019.
Did you join us at one of July's Boundless Summer concerts at Borde Hill Garden? The events were opened by the winners of the Boundless Breaking competition: Miles Goodall, a pop band from Brighton; and Laimu, a hip-hop and jazz collective from Bristol, entertained the audience on Saturday before Aswad's and UB40's performances. Then Samsara Collective, a reggae band from Brighton, opened the show for the Gipsy Kings on Sunday.
Since then, the three bands have spent time in the studio recording their tracks. As part of their competition prize they won a session in the award-winning Brighton Electric studios to record a track produced by Dan Swift. He's worked with artists including Kasabian, Snow Patrol and Nick Cave.
---
James from the band told us, "The concert was really good, probably the biggest stage we've played on, and it was an honour to be chosen for the gig – we love the Gipsy Kings. I broke my wrist a few weeks before and I'm normally on guitar so we had to rewrite everything so I could go on keys instead! So we had to get a whole new set together really quickly.
"Then we went into the studio with Dan; it was really good to meet him – he's a legend! He's got the experience to get the most out of the session and the band. There's a lot of us, we're an eight-piece, so there was a lot to get down. We're really excited about getting the final mix back, and how we're sounding. We're shooting a video for it, which will be our first ever, and use the CD and video to push us forwards in 2019. It's all come together really nicely."
Find out more on the Samsara Collective website, the band's Facebook page, and on Soundcloud.
---

Singer Lucy leads the six members of Laimu. "It was awesome to play on such a big stage – the biggest that most of us had ever played – and it was a really fun show," said Lucy. "In the studio with Dan Swift we recorded a track that we'll probably call Tapestry. Dan gave us general tips on working in the industry, and on the recording – speaking to someone with that much experience really helped us. One thing he told us was just go with what happens on the day, don't do millions of takes; we learnt to trust the producer and it was nice to give him our trust.
"We'll have some CDs printed and release it early in 2019. We're due to play live shows in Bristol and hopefully a show in London too. We're quite a new band so haven't produced a video yet and we're planning to do a live video."
You can listen to Laimu's latest single, 'Barefoot', at Soundcloud and follow the band on Facebook.
© Saskia Kovandzich
---

Miles said, "The concert was just brilliant; we supported UB40 and we underestimated how big the stage would be! Then it sank in about how great it was to win the competition. It was a really good feeling to perform, and see how many people came early to see us open the show. We've played at Pride in Brighton and the Isle of Wight festival too, and a big sell-out gig in Budapest.
"Our songs were really well received, and we're so excited about working with Dan in our studio session. We've done some great pre-production work. We're going to release the CD and prepare a launch show to promote it, along with selling CDS and some merchandise. It'll definitely give us a really solid recording to gig with."
Follow Miles' latest music on Facebook and on Soundcloud.