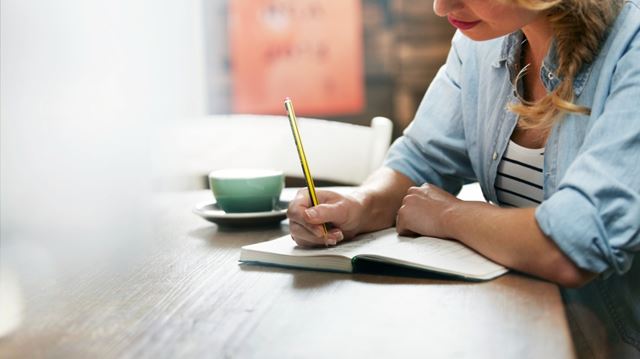 Articles in the Boundless magazine frequently inspire enthusiastic discussions that we love sharing with the community.
Articles in the Boundless magazine frequently inspire enthusiastic discussions that we love sharing with the community.
This month the Boundless inbox is reliably filled with correspondence. And while you can find edited versions of your correspondence in the Boundless print magazine, here's where you'll find your full letters in all their unabridged glory...
---
Green machines
My millennium year Toyota Avensis, which I purchased second-hand in 2003 with a mileage of around 30,000, has now reached 96,000. Being retired a number of years, my annual mileage has now fallen to around 2,000, however my next road tax will be £295 per annum, which is possibly not far off the car's value.
Motorists are constantly reminded about the need to become 'green' and not drive petrol-guzzling cars (to be fair I can only manage around 35 to 40 mpg), but when I do the arithmetic, I find that I haven't had such a great impact on the environment after all. Many people I know have each owned a number of more 'environmentally friendly' vehicles over the past 20 years, but, when the impact of manufacture is factored in (particularly the electric vehicle batteries), I believe that I'm far 'greener'. Having held a licence for over 60 years and living in rural Devon, without adequate public transport, I do need the independence afforded by my car. I'm sure that there are many others like me for whom going electric is not a viable proposition and I believe the road fund and fuel duty have become a tax on the poor, disguised as the saviour of the planet.
Jeff Westwood
---
What price luxury?
Your editor is quite correct in the reply to Doug Appel In the last boundless [May/Jun issue]. I had read that cars over £40,000 were deemed luxury by HMG and this value – set in 2017 –has not been increased, thus dragging in more models and specs over this limit, as costs rise.
This policy has forced me to desert Volvo, a brand I have bought since 1981 because, as a retired member with a low annual mileage, I refuse to pay the ludicrously high annual licence fee. It may not be a factor for those with company cars (and clearly isn't, judging by the number of high-end cars on the road).
As even the most modest Volvos breach the £40k limit when adding in the extras, I've looked at the competition and, mindful of my age and possible future agility problems, I've gone for an SUV (which rules out any Volvo SUV for less than £40k) in the form of the Skoda Kodiak. I built the spec to just less than the threshold, something that was easier to do through a car showroom salesperson. I guess this is where Doug fell foul of the threshold.
The iniquitous feature of this policy is that by even buying a second-hand car for less than £40,000 for an originally new £40,000+ car, it will still incur the high licence fee. Plus the fact that the higher rate doesn't kick in until the second year, a point probably not appreciated at the time by the purchaser.
It's all an insidious policy to get us to buy electric, but I'm not convinced yet to buy one. By 2030, I will have had eight years out of the Skoda and I will be 80, and if still driving, an electric car then will probably be all I need to potter about in.
Richard Deacon
---
The fate of a car in Malta
I read Mr J Ward's letter in the May/Jun issue of boundless about the sad fate of his uncle's former car in Malta with interest.
In 1978, I was based in Malta as a MoD Civil Servant and our office was in HMS St Angelo, which was the last HQ of the Royal Navy in Malta. The last captain of HMS St Angelo was a submariner, like Mr Ward's uncle. The Captain and his wife owned a small white car. One day his wife parked the car outside the NAAFI shop situated inside HMS St Angelo. The lady went into the shop, and I suddenly realised that the handbrake must have failed, as the car was rolling backwards, albeit slowly, towards the harbour quayside. I have no idea as to why I sprang into action, but I managed to get the driver's door open, jump in and hit the brakes. A couple of passing sailors joined in the rescue and the car stopped some 20 feet from the harbour quay, where the depth of water was 40 feet. I have no idea as to what made me attempt to save the car – in hindsight it seemed a bit rash.
The story has a happier ending than the fate of Mr Ward's uncle's car. The Captain and his wife drove the car back to the UK in March 1979 when the British Forces left the island. Two or three years later I saw the car and its owners in Portsmouth.
Tony Slatter
---
Gadget overload
Several members responded to Sandra Wrench's letter (May/Jun issue) about distracting gadgets and systems in modern cars – here's a small selection of the correspondence. Ed
Sandra Wrench's letter (May/Jun issue) concerning gadget overload has tweaked my curiosity and, I expect, that of others. I wonder which 'gadgets' she turns off to reduce distractions when she is driving? I drive a car which has a host of gadgets factory fitted and I can't think of one I would do without. I could turn off the blind spot warning system, lane departure warning and braking distance warning systems, but why would I want to? They all give me fair warning of potential problems, and in the case of the brake distance warning it will apply the brakes automatically to avoid a collision with a vehicle or person. Cruise control, studiously avoided by some, is turned on as a conscious decision when the road and traffic conditions permit. Locally, I very rarely use it but on long journeys it takes the stress out of maintaining a steady speed while avoiding the very real probability of upwards creep, and I'm not the one who has to suddenly step on the brakes when passing unexpected speed cameras. The speed limit control is extremely useful, especially around towns – it allows me to drive knowing that I can't exceed whatever limit I set it at. It becomes second nature to hit the control when entering a new limit and is absolutely not a distraction – it's an aid. Just in case there are readers who think that having a car speed limited might be a problem, I would have to say emphatically it is not. I have only ever overridden it by flooring the accelerator just to see what happens as an experiment, but I've never in 10 years needed to do it 'in anger' to escape a hazard. By the way, all new European registered cars will have speed limiters fitted from the middle of this year.
Incidentally, many people probably prefer to read their vehicle user manual away from the car – I do, but not necessarily in paper form. But does Sandra Wrench know that the manual is probably freely available as an app for her smart phone? The pluses of having the manual on one's phone are that it can be tailored to your specific car, depending on manufacturer, so it gets updates and revisions when needed; no superfluous pages to plough through; it's always to hand (but not when driving, of course) and there's no paper wasted.
Martin Robertson
---
Distractions
I was very pleased to see Sandra Wrench's letter about 'distractions' in the last issue of boundless. I share her concerns on the number of gadgets fitted to modern cars and feel there are just too many potential sources of distraction lurking within the car's systems to trap the unwary driver who relies upon them too much.
We all know the 'bells and whistles' brigade who love their gadgetry, and I know drivers who believe that these systems will stop them from having any accidents at all. This is why the manufacturers cram them into cars in the first place, I'm sure. Sandra correctly points out that the manufacturers then cover their backs by adding warnings in the manuals to the effect that over-reliance on these very systems can result in accidents.
What with these issues, and the bizarre way car lighting is going these days, it seems like more government regulation of manufacturers is urgently required.
John Bruno
---
My first car, back in 1964, was a battered 1947 Rover 16. It gave me a few years of wonderful driving and the only gadget was the very excellent freewheel. Move forward to today and with the latest electronic features, driving is a pleasure again. Back then, traffic was lighter, slower and considerably more courteous. The roads are more dangerous now with higher speeds, lack of observance of speed limits and my favourite angst – tailgating.
So, when travelling on A- and B-roads with rapidly changing speed limits and obscure cameras, surely the automatic speed limiter is a must. You can concentrate on the other road users around you without having to keep checking your speed and worrying if you may have missed the latest 40mph sign in a hitherto 50mph area. So many brake hard when they see a camera as apparently, they do not know either their speed or the set level.
On motorways it's important to maintain an adequate gap for safety. Here we now have the automatic cruise control, which maintains the pre-set gap and can react quicker than most motorists to changes in speed. This leaves you free to concentrate on the antics of other users all around and relieves your foot from being held on the accelerator for lengthy periods.
These gadgets and many more allow the driver to concentrate on driving, noticing other users and the road layout to keep safe, and should be welcomed – not disparaged. I loved my old car, but would I want it now? No seat belts, accident crumple panels, no side impact bar, etc. I think not.
Keith Turfrey
---
Solar boost
Why have car manufactures not come up with the thought of incorporating a solar panel on the roof of vehicles, which would increase the range of electric cars? The extra cost of installation would be offset by free charging and also improve the ecological footprint of the car – a win-win situation!
Chris Arrowsmith
---
Ethical conundrum
Ethical shopping must rightly be in mind when making a buy, but how to do so when replacing rubber floor mats? Needing to replace a well-worn driver's side mat, all that's available is a set of four. True, these are made from recycled material, but the existing two rear mats are near perfect, and the passenger's side has much wear left. Therefore, into the waste bin go three perfectly usable mats!
Still, after many years, finding interest in the mag's articles.
Colin Williams
---
Down memory lane
You ask in the latest edition of boundless whether anyone can tell you anything about the toy garage [Down Memory Lane, May/Jun issue].
This looks very similar to the garage my father made for me when I was a child. The petrol pumps and the hydraulic pressure gauge are identical, and the garage is very similar. I am 72 years of age, so my father would have made this around 60 years ago.
While I can't shed any light on this particular garage, I've no doubt that this would have been made by a very proud father for their lucky son. Homemade toys were very much the order of the day 60-odd years ago.
Mike Dryburgh
In request to info about the toy garage, I have the following:
1. The garage was definitely made in England, as it says so under the banner of Esso Service Station on the front of the tinplate building
2. The roof of the building shows three struts in a goalpost formation, but originally the crossbar had an Esso oval banner hanging down from it.
3. At the time of writing, one is for sale on eBay for £200, with several photos included in the listing. Obviously, this means that it was not made as a one-off. This can easily be found on eBay using 'vintage toy garage' in the search line.
I also found another copy of the same item again with several photos. Their copy is in worse condition but has an instruction manual. It says:
This is an old tin lithograph Esso service station. It was made in England but there is no indication of a manufacturer. The station is supposed to be hydraulic and electric. The pumps are supposed to light up, but I'm not sure if they work as the type of battery is not available anymore. There are supposed to be two water reservoirs inside the building. There is only one. Most of the plastic tubing is gone. I assume it dried out. There are supposed to be control wheels for the car lift, but they are missing. The control wheel for the pumps is present. No bulbs are included. only one of the plastic Esso globes is present. It does have a chip out of the bottom but does not affect it. There are scratches, fading, and some surface rust in areas. Please see all pictures. It measures 14 1/4 inches deep, 19 1/2 inches wide, and about 7 inches tall, not including the sign. I have also included a copy of the original instructions. This is a hard-to-find item. I have only seen a handful of them for sale over the years. I have had this in my collection for a long time and just recently was able to upgrade to a better example.
Hope this helps somehow. Feel free to forward this to Cotswold Motoring Museum and/or anyone else you think might be interested.
Neil Axe
---
Thanks for the tanks
I just wanted to thank the Boundless team for organising such a great day at the Bovington Tank Museum. A warm welcome, really well organised, a great venue and terrific value for money.
If anyone is in two minds as to whether to attend one of these events, I would just say; go for it, you won't be disappointed.
We are most grateful.
Simon Porter
---
E numbers
David Parr's letter about E10 fuel [May/Jun issue] proved to be quite an, ahem, e-motive issue. Ed
Regarding the use of E10 fuel. I have a six-year-old Skoda Rapid DSG. I use Esso petrol and have not found a drop in performance or economy since using it. My car returns 40 plus mpg on local runs and well over 50 on longer runs sticking to the speed limit.
William Bound
Re David Parr's comments about less mpg from E10 petrol, I too noticed this as soon as the new petrol came in last September. My 2017 Astra 1.4 used to easily do 55mpg on a long run, but with the new E10 stuff I struggle to get over 50mpg at all. What is the point of putting this stuff in the fuel, as it appears we are still burning the same amount of fossil fuel and the ethanol is just being emitted but not doing anything to power the vehicle? All the energy being used to produce the ethanol is surely contributing to global warming and making the situation worse.
It's like kiln-dried logs, which people with wood burners are supposed to use, the companies that are drying the wood are using lots of energy to power the kilns, some are even using wood chips to power the kilns, where on earth is the sense in all this, it is all smoke and mirrors, so the government is supposedly seen to be doing something to prevent global warming. What a crazy world we live in!
Peter Foster
---
Further to David Parr's letter in the May/Jun magazine, my daughter, who drives an E10-compatible 2004 Audi A3 automatic, has noticed quite a decrease in her miles per gallon, so has reverted to E5. For work, I drive a 14-year-old Daihatsu Terios SE automatic and I haven't noticed any change in the miles per gallon when using E10 fuel. I don't know what this goes to show, but it just goes to show…
Tony Birdwood
---
Fuel price apathy
The price of petrol and diesel is one of the major contributory factors in the rapid rise in the cost of living. I am puzzled therefore, by the proportion of drivers who have made little or no effort to economise by modifying their driving habits.
Many readers will be too old to remember the 1970s oil shock, when a speed limit of 50mph was introduced to save fuel. Drive on a motorway today and many drivers continue to barrel down the outside lane at or above the limit. Despite our below-average overall mileage, we make regular trip to the Scottish borders to see family. On our most recent visit, we kept our maximum motorway speed to 65mph and noticed quite a difference in fuel consumption. A bonus was we were able to drive in the nearside lane for longer periods without the necessity of overtaking.
Another fuel-gobbling habit is rapid acceleration, yet as I approach a nearby dual carriageway, more often than not there's a car on my rear obviously itching to get past and away. The foot goes to the floor as they roar past, only for me to catch them up in the glare of their brake lights at the next roundabout half a mile away.
Then we come to people sitting with their engines idling, which is (a) against the law, (b) polluting and (c) wasteful of fuel. One expert I looked up calculated that letting an engine idle for more than seven seconds wastes more fuel than switching off and restarting. On a recent warm spring day, I asked a visitor parked outside our back gate in a large SUV waiting to pick up child from a next-door party if he wouldn't mind switching his engine off to stop diesel fumes wafting into our garden. His reply was to the effect that he needed to keep his AC going, to which I replied, "How about opening a window?"
Bob Skipworth
---
Top marks for Griffin
Recently, I bought a new car via the Boundless partner, Griffin. Thanks to Nick and the team at Griffin, the process from start to finish was hassle free. I can thoroughly recommend this process to any member. I had an excellent discount off the new car and a very good part exchange for my old one. I would also like to take this opportunity to thank Mike Howles concerning his experience with EV Wall Chargers [Your Views, Mar/Apr issue]. I found an excellent local company who fitted one for me, just in time before the government grant expired.
John Doran
---
Ringing the changes
I read with some interest Verity Burns article about the new telephone system [May/Jun issue]. An ideal system for an ideal world but absolutely no use in an emergency situation. During storm Arwen, we were without electricity for 10 days. Much of south-east Scotland was also without electricity for several days. In our neighbourhood, we were the only people with a working telephone, as we were on the old non-fibre system. Mobile phones didn't work over a huge area. Firstly, they need to be charged, which takes electricity – which we didn't have. Nobody realised how long it would take to restore power at first and the mobile relieved the boredom, discharging as it did so. Phones that were charged didn't work, because in a power cut the masts and other infrastructure simply don't work. They need power. In this particular case, a fairly long drive was required to get to an area that still had a working mobile network, and you couldn't be sure where it was going to be until you found your phone was working. At least you could charge it on the drive, sometimes of 30 miles.
So we had no emergency cover, no back-up if help was needed, no way of reporting what was happening and several days of hoping that someone would realise you had a problem.
If climate change is going to mean more of these storms as we're led to believe, we may be far better off with the old slow system.
Eleanor Carnell
---
Pellets were no placebo
Reference the interesting topic of the 'fuel tank pellets'. I too purchased the Broquet package through the CSMA some 40-odd years ago to put in my Lada. The pellets were lead and in a small mesh bag and the whole was slid into the tank. My recollection was that it was associated with the move from leaded to unleaded petrol, the lead pellets compensating for the lower lead content in the fuel. A snag was that when you changed cars, it wasn't practical to remove the package, unless the car was being scrapped. For subsequent cars I made my own lead pellets from thick lead and stuck them in the tank. I used them in all my cars 'til my most recent 'older' Micra and I never had any bother with emissions or poor engine performance from any of the old bangers.
The recent letters got me thinking; the Micra requires E95 and often it is not so easy to get, and I sometimes have to use some E10. I wonder if putting these lead pellets in my tank will allow me to use E10 all of the time and perhaps they will also increase the mpg through giving a higher octane value. Worth a try, I fancy!
Jimmy Wilson
---
I refer to recent letters about fuel additive pellets. Many years ago, my wife had a Mk1 Fiesta, which 'pinked' badly. Retarding the ignition to combat this resulted in a huge flat spot, which was a positive danger when pulling out of junctions or making a hill start. A local mechanic advised fitting an inline device with tin-based pellets and, after a bedding-in period, I was able to put the timing back to the manufacturer's setting without the engine pinking at all. As an experiment, I then tried another couple of degrees advance and the engine ran even better and still without pinking, which is where I left it throughout our ownership. In other words, this was not a case of a placebo effect and the device definitely worked.
Hugh Mackey
---
Fuel for thought
I wonder at times if the DVLA go out of their way to employ people with low common sense and understanding of road safety. For example, the latest edition of the highway code and cycling. As someone who used to ride a bike to work for a number of years from Hamble to Fort Southwick (15 miles each way) daily, I get very annoyed at a lot of fellow cyclists who didn't stop for traffic lights or had no lights or bright visible clothing. Road safety is everyone's duty, we should all obey the rules of the road and treat every road user with respect no matter what they are driving or riding. I wouldn't be surprised if the DVLA started to say horse-riders must have a pooper scooper to pick up any horse droppings like we have to for dogs.
When I tried to get my car on the historic register for cars over 40 years, I sent the DVLA all the information to prove when it was made December 1977. They replied that I could get proof from the Glass's Guide. When I contacted Glass's, they informed me they only keep records for 20 years! When I told the DVLA they then said to contact the British Motor Museum at Gaydon, so I contacted them, and they said they didn't have any records of Reliant Motor Company – they only have records for basically BMC cars. Ten out of ten for knowing about car registration and year of manufacture. I ended in taking all the information of my car to our local post office and showed the lady behind the counter – she didn't hesitate and registered it on the historic car register straight away. OK, my fault for thinking that the best thing to do was get my car registered using the internet.
Then we come to road tax. With the current problems with the cost of living. The answer is to return to a single road tax for all cars including electric cars – say £100 or £150 a year, not forgetting that bigger and expensive cars use more fuel so pay a lot more tax. To save the DVLA having to send out tax discs again, change the law so that insurance companies issue a disc of proof of insurance, current road tax and MOT. These could use QR code that can be scanned by the police to prove they are genuine. To insure a car, the insurance company can use the DVLA database to check that the car has road tax and an MOT before issuing a disc. That way, it would reduce the workload on the DVLA, so they won't need to employ more staff, thus cost, to the civil service. Then, because of the state of our roads, for the next five years the money raised by road tax to be earmarked and spent on the roads because of the current state of them.
One other thing: now we are not in the EU, can we return to pricing fuel in gallons, as we use MPG as a measure of the economy of a car instead of litres to give people a true idea of the cost of motoring. One other thing that makes me laugh is when the TV news says how much it costs to fill up with petrol as my car takes 20 gallons to fill from empty!
Paul Kenny
---
Know your cables
Here's something to consider if you're thinking about having an electric car charging point fitted at home. A new main electricity power cable is being laid under the roads and pavements in our neighbourhood, to be connected to the existing service cables that run to all the houses. Depending on how the cabling was laid when the houses were built, a service cable might run to each house individually, or one service cable, called a 'looped' service cable, might serve two or more houses. I was surprised to learn from one of the cable installers that (at least in our part of the country) an electric car charging point can't be installed at a domestic property that's connected by a looped service cable – an individual service cable would have to be provided instead. I don't know how much this would cost (or who would pay). How many householders know whether they have an individual or a looped electricity supply, I wonder.
John Twin
---
Do more with Boundless
To benefit from amazing offers, along with dozens of other deals on holidays, motoring services, experiences, shopping and more, join Boundless today. To find out how, visit our dedicated membership page.