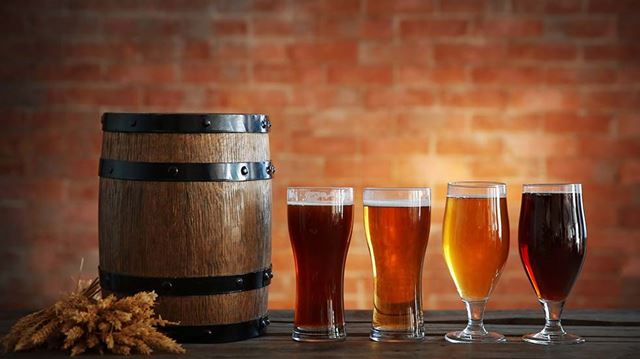 If beer-making in Britain has a centre of gravity, it's surely Fuller's Griffin brewery in Chiswick. Here, malted wheat has been boiled up with hops, sprinkled with yeast and left to ferment since the late 1600s, when Thomas Mawson inherited his father-in-law's cottage, knocked a further few premises together, and established a pub and brewhouse.
It's a heritage that will be celebrated at this year's Great British Beer Festival at Olympia, which Boundless members can attend for £20 instead of £39, including access to our own VIP beer tent.
But if the UK is going through a beer renaissance, it's a battle that has been hard fought. By the mid 1970s, a series of mergers saw Britain's real ales replaced on the bar top by fizzy, flavourless, pasteurised keg beers, most notoriously the perennial Monty Python punchline Watney's Red Barrel. By 1975, there were just 147 breweries left in the UK. That year, the Campaign for Real Ale (CAMRA) established to promote greater appreciation of traditional beers as part of our national heritage held its first beer festival in the abandoned flower market at Covent Garden.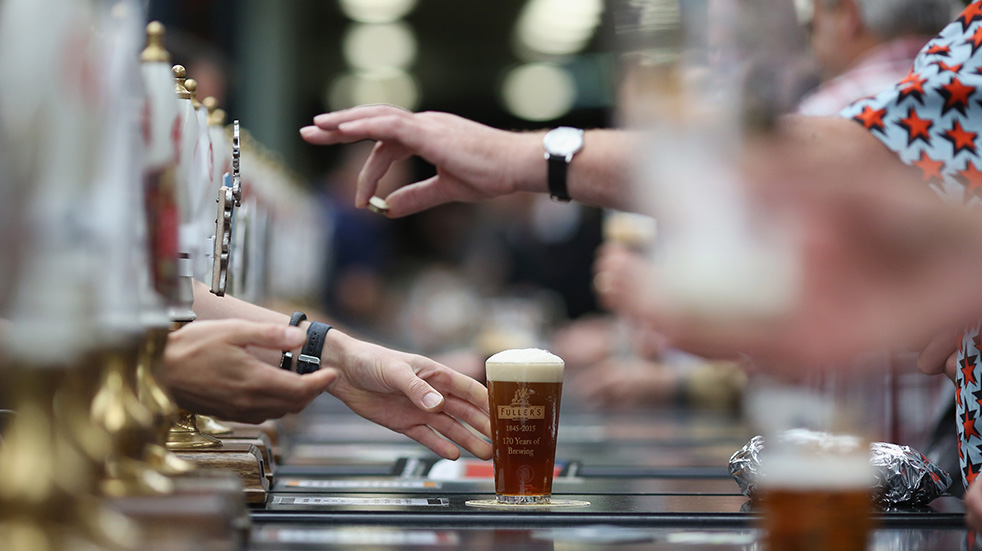 Now boasting 180,000 members, CAMRA has grown to be Britain's biggest consumer pressure group, and this year's festival will introduce 55,000 of them to over 900 real ales, ciders, perries and international beers. Meanwhile, the number of UK breweries now stands at 1,424, an 80-year high.
Part of this rise is down to the huge growth in so-called craft beer. While the craft term is meant to denote brewers who are "small, independent and traditional", in practice it has become a byword for ultra-hoppy pale ales, often served cold and fizzy from kegs under gas pressure, rather than casks drawn by hand. Understandably, the F word has caused some consternation among CAMRA types. However, the best craft beers are still "alive" in the keg, and served without gas touching the product. And, given that craft has done so much to repopularise bars, beers and beard-wearing, most would accept that there is room for ale aesthetics old and new, with each capable of learning from the other.
It's a revolution that is certainly not confined to the capital. Yorkshire's Ilkley Brewery cannot boast a history to rival Fuller's. But owner Luke Raven has cannily revived the name of the llkley Brewery and Aerated Water Company, established in 1873 but lying dormant since the 1920s. And its pleasingly olde-world website makes clear the company's belief in local provenance and the brewery's place in the community. The two firms might also seem worlds apart in terms of scale: Ilkley brews 16,000 barrels a year, compared to Fullers' 220,000 (and £100m estate of 400 pubs). But it's clear that Raven, like his counterpart at Fuller's, head brewer, John Keeling, is keen to carry on tinkering, tasting and telling the world about great British beer.
Boundless caught up with the two brewers on the eve of the Great British Beer Festival to ask whether their glasses are half full.

Boundless: We seem to be going through a beery renaissance right now. What do you put that down to?
John Keeling (Fullers) "The beer renaissance really started in America, which was basically a beer desert. There was only one type of beer - a sort of fake pilsner-style lager - and marketing was dominating the beer industry so much, with flavour secondary to that. With the beer revolution, flavour has gone to the top of the agenda, which is completely opposite to what was thought in the 50s and 60s about beer, that it should be quite neutral so that it doesn't offend anybody."
Luke Raven (Ilkley) "I put a lot of it down to the economic downturn we experienced a number of years ago. If people were going to spend money on leisure activities they wanted to know if they were going to get quality; they expected more value. We saw an interest in provenance across the board, people wanting to know about the farm that the meat for their sausages came from or whatever. And, if they were going to spend their hard-earned and restricted money, they were going to spend it with a local producer rather than a multinational. That was a key thing for the beer industry; people saw that there were lots of breweries near them, and thought: 'I can support local industry.'
"And the other thing is it's self-perpetuating; the increased competition brings increased standards. As a community we have to make sure we never stand still, that we're constantly improving, because there's lots and lots of choice out there."

How has craft beer changed the market?
John Keeling (Fullers) "Those smaller breweries can experiment quicker in the market than we can because they don't have a reputation to lose. Also, they're much closer to people drinking their beer; they can be much more reactive. But what we have over them is an ability to produce greater consistency. The best micros and craft brewers understand that completely and are putting laboratories and equipment in to ensure that consistency.
"Traditional brewers have always been about flavour and it doesn't help when smaller micro-brewers diss regional brewers because if it wasn't for us they probably wouldn't even exist. We've kept the market alive for people who want to drink interesting beer in Britain, and your traditional ale drinkers in their 40s, 50s or 60s: they will try craft beer and enjoy it."
Luke Raven (Ilkley) "I think it's important not to get too hung up on definitions. Ultimately, it's about the beer, and the more ways that you can drink beer, the more formats, the better. For me, if you look to America, they haven't got that 100-year tradition of making beer. And, while that tradition over here is great - it's what we've been built on - it means that over there there are almost no rules. People can go and experiment and innovate. They've created beer that's good for cans or good for kegs, that's able to be drunk in restaurants or at music festivals, in a variety of different ways by a variety of different people. That allows us a brewers to be a lot more creative."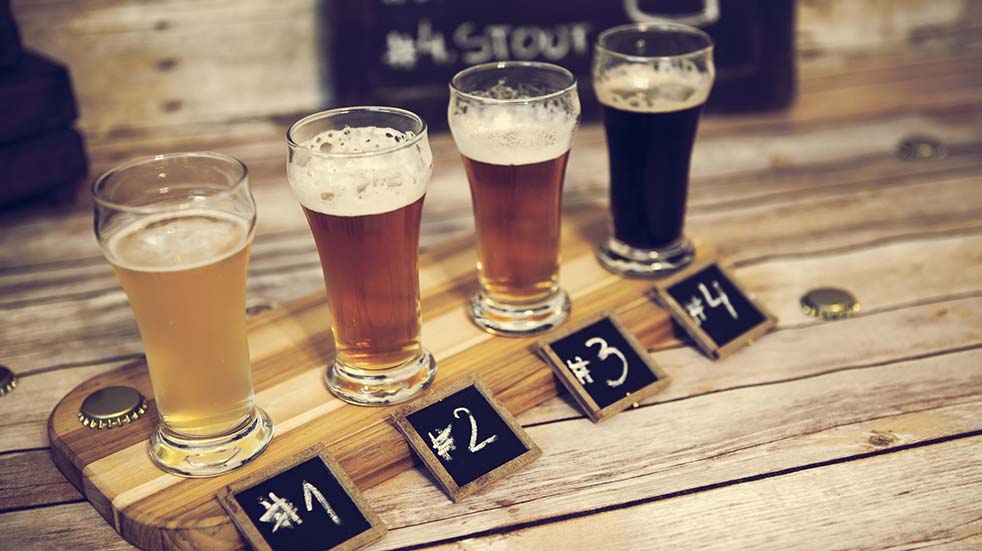 Against this backdrop of good news, local pubs are still in a sorry state aren't they?
John Keeling (Fullers) "The pub trade is evolving. The pub that's struggling at the moment is the traditional boozer. Gastropubs and food-led pubs are thriving, particularly in city centres, and then you've got this new sector which is essentially the craft beer bar, where beer leads. They do good food - they'll do a good burger, a good hotdog, pulled pork - but it's not a food-led outlet, it's a beer-led one. And if I've got one criticism of Fuller's it's that we don't develop those types of boozers; they're the new age boozers which are fast replacing the traditional ones.
"But I don't see why London Pride can't be in a craft beer bar and Brewdog in a traditional boozer. I'm not interested in arguments about cask versus keg, the answer is: which do you like? It's beer. What's the occasion?"
Luke Raven (Ilkley) "There is still a decline in rural pubs in particular, and as [they are] community assets I am very alarmed about that, it's a shame. Drinking habits are changing; we're seeing people drinking at home more; supermarkets are broadening their ranges. But at the same time, it's quite extraordinary: we're approached by at least three new accounts every week, and these are spaces that have either suddenly discovered that people like beer and want to try new lines or they're new start-ups. I would say that here in Leeds, there's more excitement, more openings and more going on in that sector even than there was before the downturn."

What do you see us drinking more of in the future?
John Keeling (Fullers) "Of any alcoholic drink, beer has got the widest range of flavour so surely there must be more occasions when you would drink a beer than any other drink. I think that's what we've got to concentrate on: the occasions for drinking. I was in America in May and sours [beers made with wild yeast] are becoming very popular there. It's never gonna be a massive market but for certain people it will be their beer of choice and also for different occasions. I was drinking a geuze which is almost an aperitif, it really suited that occasion. When I got back from America I said to one of our brewers: 'See what you have to do to make a geuze.'
"It doesn't mean that Fuller's will make a geuze, we're just interested in the flavour and you always learn something from these experiments. Beer sits firmly in the world of biology, where all rules are rules of thumb. For every rule you can think of, I can tell you a brewer who breaks that rule and makes a decent beer."
Luke Raven (Ilkley) "America tends to consistently be a couple of years ahead of what's happening in the UK and what we're starting to see there now, the major thing is flavoured IPAs [India Pale Ales]. That might sound like a small category but I read the other day they account for 12 per cent of the craft market which, from out of nowhere, is huge. So, grapefruit IPAs and the like are going to become a lot more core.
"Sours are also a very niche beer, but as different demographics are being turned on to beer, these styles like sours or saisons [Belgian farmhouse beers] appeal to non-traditional beer drinkers. I always use saisons as an example for those people who say: 'I don't like beer, it's too bitter.' Even a year or two ago, it was hard for us to promote beer and food matching, but now you're getting restaurants offering big sharing bottles of beer alongside their wines. On Friday, for a deli called Friends Of Ham, we're brewing a quince braggot, which is a mead-like beer based around honey; it's a perfect accompaniment to cheese. There are a lot of beers out there that are sweeter or sharper and we're going to see more of those made as standard."
---