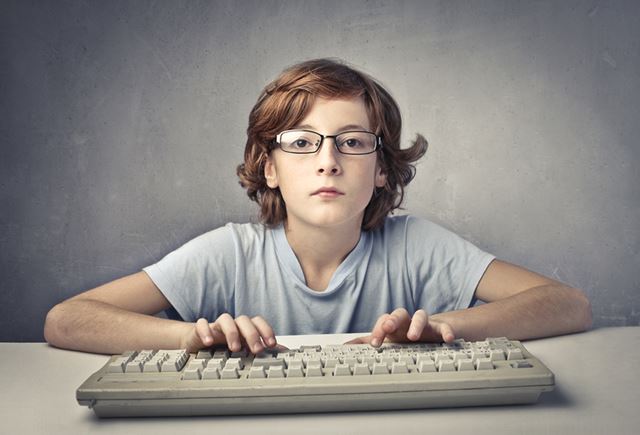 As well as learning to devise their own computer games, animations and websites, coding teaches kids problem-solving skills and logical thinking
---
1. Code Club (after-school club; free)
Code Club is a network of after-school clubs teaching kids aged nine – 11 (years five and six) how to make computer games, animations and websites using a variety of programming languages. Mapped to the school year, kids turn up to local community centres or church halls for an hour a week over the course of four terms, and work through a series of projects that take them from relatively simple Scratch coding, through HTML and CSS, to the more dynamic Python programming language. Entirely volunteer-led, it has been a massive hit since it launched in 2012. Many UK schools are involved, and it's since gone international, with the Raspberry Pi Foundation acquiring it late last year. Most Code Clubs are over-subscribed, but it's worth checking local groups on the company's website, registering interest, or even volunteering to set up another group.
---
2. Code Warriors (online strategy game; free)
Code Warriors is a turn-based online strategy game, similar to chess, except that players control armed robot warriors. Available for free, it is designed to introduce youngsters to the JavaScript programming language, and takes them through four coding levels, from novice through to 'warrior' rank. The code is exposed in an editor window at all times, so players become familiar with the programming commands required to manipulate their warriors in certain ways, and eventually type the code out themselves. As players progress, they earn coding credits that can be redeemed in the game's 'chop shop' against a variety of body parts, weapons and colour schemes. Players can choose to challenge friends to a match, where each battle droid sets out to destroy the other's 'power core' while protecting its own. A dashboard feature allows teachers to monitor the progress of students and classes across a range of outcomes based on the new computing curriculum. As a way to teach computing, it sure beats the old way of word processing and spread sheets, and makes a virtue of gaming at the same time.
---
3. LEGO Mindstorms EV3 (robotics toy; £299.99)
If you have the money – and it's a considerable wedge – then LEGO's Mindstorms is a surefire winner. The chances are most little LEGO nuts will have a natural inclination, if indulged, towards engineering, computers and robotics, and this marries LEGO's traditional construction toys with the latest in high-street digital science. Its EV3 robotics kit combines sensors, motors, and an electronic brain with Technic LEGO, so you can create a good number of little automatons from pre-set plans, or go off-grid, mix in your other LEGO components, and rouse untold monsters from the depths of your febrile mind. It works with a free, downloadable app, so kids can program their creations on a tablet or smartphone. Pricey, but more accomplished than robotics toys from the likes of Hexbug's equivalent Vex Robotics kits, and infinitely more fun, thanks to its backwards compatibility with other LEGO toys.
---
4. Raspberry Pi (single-board computer; $35 [c £20])
The brainchild of a group of Cambridge computer scientists, who'd become frustrated by the declining tech know-how of university applicants, Raspberry Pi remains an ideal means to get kids into programming. To the uninitiated, it is a mini computer board, the size of a credit card, with a bunch of ports, allowing you to plug things in and make stuff happen. An SD card, preloaded with an operating system, must be purchased separately. Power comes from a standard USB cable. Otherwise it relies only on a mouse or keyboard, a monitor, and your own wit. It provides a fertile entry point to the worlds of Scratch and Python and the like, and does pretty much anything you'd expect of a desktop computer, from browsing the internet and playing high-definition video, to making spreadsheets, word-processing, and playing games. Raspberry Pi has gone from a cult item to a global phenomenon in the space of a few years, spawning countless copycats. Apple has just announced its own take on the single-board computing concept, with its Apple Device product, and the BBC is suddenly back in the game, a full 35 years after its BBC Micro series, with the micro:bit, a pocket-sized codeable computer. Even so, Raspberry Pi remains the benchmark.
---
5. Scratch (online design program; free)
Developed by MIT and targeted at eight to 16 year olds, Scratch is an open-source programming language for first timers, and the default platform in the UK for teaching young kids about coding. The popular Purple Mash website, targeted at nursery and primary school kids, is based on Scratch, and the volunteer-led after-school Code Club network also works with it. Scratch employs a simple drag-and-drop mechanism that allows children to animate graphics and develop interactive stories and games. It also lets them share their creations with other mini programmers across the planet via its online community. There are other programs out there, based on HTML5 and JavaScript, rather than Adobe Flash, and therefore available in app form. Of these, Tynker (free, with in-app purchases) is the best regarded. It uses a Scratch-like visual programming language that requires you to snap blocks of code together, rather than type it out. But its US developer is looking to make a buck out of each of its (fun) story-based puzzles. Scratch, on the other hand, is free, and does a grand job introducing kids to the inner workings of the digital world, helping them to think logically and creatively.