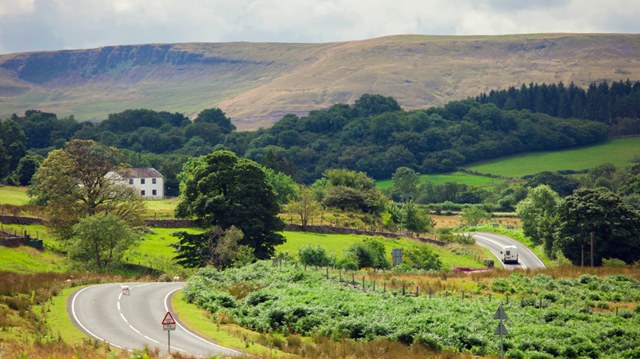 Edited versions of these letters feature in our 2019 issues but are published here in full, along with replies where relevant.
If you'd like to contact us in response to any of these letters, or any other issue, you can email the Boundless magazine team at hello@boundlessmag.co.uk
Mind the gap
Ever envied young peoples' ability to embrace 'travelling' almost as a right-of-passage? Yes, I'm referring to the student 'gap year', which didn't exist as such when I was a lad.
Well, I've found that it's not just the preserve of the young. All is not lost for us oldies. When my partner and I retired, we shunned organised holidays in favour of a 'gap decade'. Every year for six months, we lock up the house and explore the world; travelling by all means possible, staying in anything from hotels to the sparse huts of indigenous peoples and often renting in places where we want to linger.
We've had some amazing, life-affirming adventures: climbed mountains in Nepal, gasped our way along the Inca Trail to Machu Picchu, wondered at the Taj Mahal and witnessed sun-rise over Ankor Wat; encountering wonderful people and cultures in the process.
At remarkably reasonable cost, we've found the main ingredients for success are an insatiable curiosity, flexibility and a desire not to grow old too quickly. For readers seeking inspiration we have a blog at mindingthegap.me, mainly for our own pleasure. It also contains some useful tips and tricks based on our experiences. Enjoy the gap.
Frank Hodgson
---
Focus on tech, please
I have just read the article on the Ford Fiesta (Sept/Oct issue) and agree that the car is a winner in most areas. I have recently purchased a new Ecoboost model and love the car, except there is one thing. The picture on page 55 shows the latest touchscreen, which looks like it has been stuck on as an afterthought.
If you don't require any of the functions like the radio on, you have a choice of a blank screen or a very small digital clock (10x30mm in a screen 100x170mm), there are just four choices of background (blue, grey bubbles, light grey and lighter grey) and no information about the car.
This could have been so much better: the clock could have been adjustable in size, with an analogue option, and all of the data about the car such as MPG, petrol level and engine temp could have been displayed in a usable form. I think the whole touchscreen addition looks like it was designed by a schoolchild and the program written by an illiterate.
Ralph Stimson
---
Fire escape
A friend of mine was driving to work on the motorway one day when his dashboard lit up like a Christmas tree and he lost all electrical power. He pulled over to the hard shoulder, at which point smoke started to enter the vehicle. He tried to open the doors but they were auto-locked and without electrical power could not be unlocked. Neither could he open the electrically-powered windows. He then tried to kick out the doors, but only managed to dent them.
He finally made his escape by kicking out the rear window. It was fortunate for him that he had the strength and agility to escape – I would fear for the safety of less able vehicle occupants.
His advice to friends and family after this incident was to buy an emergency escape hammer to break the window glass in such an event. These tools often include a seat-belt cutting tool, as these can also leave owners trapped in their vehicle in an emergency. I am sure that my friend's experience is not unique and therefore am surprised that modern vehicles, dependent on electrical power to exit the vehicle, do not have a mandatory requirement for the fitting of emergency escape equipment. I have bought emergency escape hammers for my family's cars at the cost of a few pounds each, which is good value for peace of mind.
Brian Young
---
Heaven on Earth
I would like to thank Boundless for organising the July Eden Project Event. My husband, who was a Boundless member, died last year and I decided to take on his membership as I already enjoyed reading the Boundless magazines. We used to go away quite frequently in our campervan, and it was now decision time – to either keep and use the campervan or to sell it.
I saw your event for the Eden Project advertised and thought it would be an interesting place to visit. I searched to see if there were campsites nearby and found plenty, so I booked the event, then booked my campsite. I live in Worcestershire and I found the journey to Cornwall was straightforward, and I explored the county for a few days before the Boundless event.
At the Eden Project reception, I received a wonderful welcome from the Boundless volunteers and was even given a goodie bag containing a very useful guide to the attraction. I thoroughly enjoyed my visit – not only to the Eden Project, as I booked extra days at the campsite and also visited the Lost Gardens of Heligan and Pinetum Gardens. If it were not for Boundless advertising this event, I don't think I would have gone on this adventure to Cornwall – and yes, the decision is made: I am keeping the campervan. I am now reading boundless to see what other events I can drive off to in it.
Veronica Colling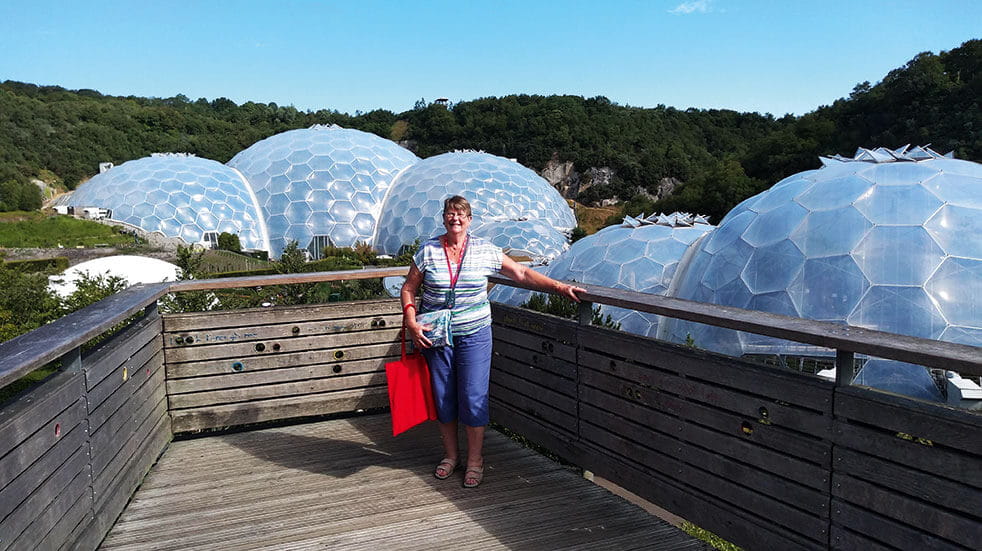 ---
Jag brothers
The picture of Phill and Paul Walters on page 91 of the Sept/Oct mag reminded me of this picture, taken of my brother Simon and I with our prides and joys at Footscray Meadows, Sidcup Kent in 1975.
Mine is a '64 3.8 manual, and Simon's a '67 3.4 manual S Type. I'd bought mine for £100 and spent another £100 on a new clutch. Si paid £250 for his and his personal plate cost him £10 from a Sunday Times ad – with free transfer by DVLC! Those were the days.
Steve Draper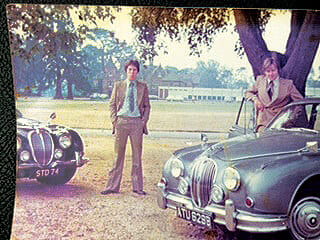 ---
Technical role
Having been a club member for almost 50 years – and a classic car enthusiast – I now enjoy the wider spectrum of articles provided in our magazine. However, I have to say that I miss the days when our very own Technical Advisor, the late Jim Welch, was a contributor to the magazine.
Jim's expert insight into mechanical issues was well-respected by his readers, and he also made himself available to answer members' technical queries. I also recall him being on hand to provide expert advice on motoring repairs and maintenance, to help members who were working on their own vehicles and who had run into difficulty. Any chance of signing up a similar expert to perform this role? How about Edd China or Fuzz Townshend?
Dennis Nisbet
---
Schedule shambles
My three-year-old Suzuki S4Cross was going to cost me £700 to get it through its first MOT. It had a faulty steering rack. Neither the Suzuki main dealer, from whom I purchased the car, nor Suzuki themselves would honour any warranty or make any contribution towards the costs, because they said that my service schedule was not up to date.
I disputed this and showed them that the service indicator on the dashboard display showed that there was still 3,000 miles to go before an oil change was required. "Ah," said Suzuki, "The service schedule is dependent upon time, not mileage". I eventually conceded this point, paid £700 for a new steering rack to get it through the MOT and had it serviced.
Three months later, the oil warning light on the service display came on, saying that an oil change was required. I asked Suzuki what was going on – they had only serviced it recently and now the oil warning light had come on. "Ah," said Suzuki, "The oil change schedule is dependent upon mileage, not time. When we serviced it an oil change was not yet due, so we didn't change the oil."
I tried to complain to the Motor Industry Ombudsman, but after a long letter with lots of supporting documentation, and three emails followed by two attempted telephone calls, both of which were terminated after 20 minutes of listening to how important the phone call was to them, I never heard a word.
Jonathan Clark
---
Points of interest
In the 40 years that I've been a member, the Sept/Oct magazine is the best issue. I'm not a car/caravan/rally aficionado and usually skim the magazine looking for the small part that interests me. This issue, I read from cover to cover, including all the motoring bits, as the issue was about us and what we get up to. I was very jealous of Liz Bedford and her chance to drive a Morgan car – what a great article.
Janis Wright
---
Thank you, Hilda
What a pleasure to pick up Boundless (Sept/Oct issue) and see the Royal Fleet Auxiliary mentioned in Hilda Johnston's column. I immediately remembered her name and the many instances that she helped us all on board and would like to thank her for it. How important it is to get out and about when we retire, too, as it is so important to meet up with other people – which is of course exactly what the Royal Fleet Auxiliary Association does. I see she is already a member and I hope she gets to some of the northern events.
Frank Andrews (ex-Chairman, RFA Association)
---
Electric nightmares
First, congratulations on the Members' edition that arrived this morning; having been a member of the club since the 1970s, I do miss the technical assistance element that seems to have been superseded by an emphasis on new cars, have we all gone throwaway?
Anyway, I do have a technical query with which either you or a member may be able to assist. I have been driving a 2013 Ford 1.6 Tdci C-Max for five years (bought 15 months old with only 7,000 miles on the clock). My wife and I have been absolutely satisfied with the comfort of seats, ride, performance and economy, but it has malfunctioned three times – and each time the computer has diagnosed what, to me, seem non-existent issues.
The first malfunction occurred shortly after purchase when, after parking at a local store, the car refused to start. I simply wiggled every electrical connector and all was restored! Nevertheless, Ford diagnosed a suspect fuel control element in the ECU and replaced it under warranty. Great. Incidentally, I rely on regular Ford servicing that includes Recovery etc.
Now to the nub of this letter: in May 2018 and August this year, the car went into limp home mode, demanding immediate service. Ford Assistance called the AA, who found defective fuel injectors. The first time this happened, my Ford Dealer confirmed this, but decided to reset the onboard computer before changing the identified cause. It worked perfectly until the repeat malfunction a few weeks ago. Once again, the AA confirmed a defective injector – but not the same one! Remember, the injector was not touched in any way. Last year it was No 2, this time No 4. Had it been the same cylinder I'd likely have accepted the diagnosis. However, as a retired mechanical engineer with 60-plus years' work experience, I do not share post-dinosaur confidence in electronics. Ford wanted £100.80 to put it on their computer and recommended changing all four injectors at a cost of £1,600.
I decided on a second opinion, referring to a local one-man business. Its handheld gubbins reset the computer (twice) in under five minutes and, being friends of the family, made no charge. All has been fine subsequently, and I've now covered around 1000 miles after the event.
One possible cause suggested is that cheap, supermarket fuel omits cleaning additives so that the injectors do actually foul up a little and the computer sees a reduction in exhaust emissions quality and flags this up. I have begun to add a performance booster/cleaner to my current fuel in the hope that any build-up in the injectors will disperse. Might I benefit from switching to more expensive fuel? Just at the moment, though, I'm continuing to use my 10p/litre off Tesco Vouchers! An additive costs around 6p/litre, so maybe I should stop being such a cheapskate.
Karl W Smith
---
Morgan magic
I thought you rather underplayed your motoring scoop of the year in Poetry in Motion (Sept/Oct issue) – the launch of a four-wheel drive Morgan. I'm referring to the picture caption on page 81.
Peter Stibbard
Well spotted, Peter! The Morgan in question is of course the Plus 4 without any 4X4 capability. Ed.
---
How tiresome…
Last June, I noticed some wear on one of my front tyres and asked my local KwikFit to investigate. I was told I had a problem with tracking on my Qashqai. and I would need not one but two new tyres (the other was barely legal, I was told). I was somewhat taken aback to be told they would cost £229 each. I was assured this was a fair price. Now, I know it's always wise to shop around and, on reflection, I could have stalled KwikFit and made a few phone calls – but I trusted them.
This continued to rankle and when I had a puncture repaired earlier this year at STS (apparently owned by the same group as KwikFit), I asked them to quote me for two new tyres identical to the ones recently replaced. As I suspected, they were much cheaper – £155 each. I contacted KwikFit through its website and, five weeks later, received a telephone call from the manager of its local branch. This struck me as odd – I wasn't complaining about local service, but about national pricing. He told me prices had gone down since last year and that I had been given a "deeply discounted" price by STS. They had told me it was their normal price. Do any readers have a view?
Bill Powell
---
Driving discrimination
I refer to Derek Steele's letter (Sept/Oct). I recently had to hire a transit van in order to move some items of furniture and, whilst going through the administrative procedures – driving licence check, national insurance number, etc – I was told that if I was 76 years or over, the company would not allow me to hire the vehicle because of insurance regulations that barred drivers in that age group. I am in my 72nd year and though this ruling did not immediately affect me, it made me think that in a little over four years, I would be unable to hire a van from this company. Afterwards, I checked on whether it was legal to discriminate against older people in this way and the following is from the Equality and Human Rights Commission website:
"However, if they are using age to assess risk, for example only providing car insurance up to age 75 or charging more for insurance as a customer gets older, they would need up to date evidence from a reliable source, which shows that people over a certain age are a greater risk when driving."
I do not know what 'reliable source' this van's insurers are using but at first sight, it would appear to be blatant discrimination against people in this older age category and is yet another example of ageism that seems to be more socially acceptable. It is wrong and too simplistic for people to be discriminated against just because they reach a certain age – other factors should be taken into consideration. Let us have equality for all, please.
Keith Parkin
---
Classic performance
It was very interesting to read Dan Read's reply to the question of using performance grade petrol (The Manual, Sept/Oct issue). His comments are very valid; however, one matter he did not mention – and the reason I use premium grade – is the addition of ethanol to fuel. I run two pre-war cars and it is an established fact that ethanol can damage some parts of the fuel system in older cars, especially over the winter period when the petrol may lie in the fuel lines, pump/autovac and carburetors.
Some years ago, a series of letters were sent to many of the major oil companies asking as to the percentage of alcohol in their fuel. In every case, premium grade contained less and in most areas, Esso premium contained no ethanol. Where possible, I use this to prevent possible water absorption and corrosion, although my 1920s and 1930s cars do not need the high-octane fuel. Classic car owners take note.
John Griffiths
---
A good read
My husband and I have been members for many years. As soon as the Boundless magazine comes through the letter box, I grab it first as I like doing the Use it or lose it page. I enjoy doing the crossword, sudoku and word wheel. Only once I have finished those, can I start reading the other pages. I love reading Your views with the interesting stories of members. The Out & About and travel pages have many interesting places you could visit. My husband marshals and likes cars.
I must admit I do not read all the pages about cars, but enjoy reading the other pages in the magazine. It is good that people can share this through the magazine as I would not go on social media to look up other peoples' letters. I like to read them in your magazine. Thank you!
Marian Mayfield
---
Country of origin
On a recent motoring holiday in the Republic of Ireland, I was surprised to see that the majority of UK-registered vehicles failed to display their country of origin on EU-symbol plates or, in their absence, a GB sticker. I understand that motorists driving in the Republic are currently advised either to have EU plates fitted or display a GB sticker, but the rule is not widely enforced. This also seems to be the case on the continent, judging by the number of UK-registered vehicles I have noticed in France, Belgium etc, which – either from ignorance or arrogance – fail to display their GB identity.
New government advice stipulates that after the UK leaves the European Union, a GB sticker must be displayed in any EU country even though vehicles may be fitted with EU plates complying with the BS AU 145d standard. Motorists will only have themselves to blame if, following Brexit, the regulation is enforced in EU states with consequent fines.
John Ashman
---
Trucks and caravans
As I have almost 40 years' experience of towing a caravan quite extensively in Britain and Europe, I consider myself to be reasonably confident and considerate when doing so. I even purchased the latest Highway Code booklet to read recently. This purchase was prompted by four similar incidents on motorways in the North of England. All involved HGV/LGV vehicles at different locations.
My car has a 2-litre turbo diesel engine 163BHP 340 NM and can easily tow my 5.2m shipping length 1075 max weight caravan.
I was driving in the inside lane, along with other traffic at a steady 55-60mph, when an LGV swung out from behind me and tried to overtake. I say 'tried', as it stayed beside me, at the same speed for about a mile, then blasted his horn several times, started to drop back, flashed his headlights numerous times, put on his left indicator and went in very closely behind my caravan. I stayed at a steady 60mph in the inside lane with the other traffic and the LGV slowly dropped back.
I don't know what it was about all this blowing of horns, flashing headlights etc. Was I supposed to slow down to let him overtake? Then what do I do? On the fourth occasion, after about a mile, a huge juggernaut, driving very close and parallel to the caravan at a steady 60mph, the LGV's horn sounded several times, its lights flashed and as it dropped back, the left indicator came on. I watched carefully in my offside mirror as he closely came in behind me and then immediately went up an exit slip road and off the motorway. What was all that about, I wondered?
Also, my son-in-law is a very experienced driver – he drives a bus and has recently started towing a caravan. He's said that he is shocked at the way HGV/LGV drivers cut in in front of him when he is towing, sometimes hardly leaving a couple of metres between them.
I know not all HGV/LGV drivers behave like this, but why try to overtake when you do not have the power to do so and then be so aggressive about it? HGV/LGV drivers: please explain.
John Craig
---
Pension Perk
Bev Fearis (The Manual, Sept/Oct issue) gives advice on travel insurance and specifically references insurance for over-65s. Many members of Boundless are also eligible to join the Civil Service Pensioners Alliance (CSPA) and Bev might have informed readers that CSPA members are eligible to join what, for me, was a very advantageous travel insurance policy indeed.
Both my wife and I are 75 and covered by a lifelong scheme of worldwide travel insurance, renewed annually, with no health limitations (other than not travelling against medical advice) or age limitations (other than your age when you join). We halved our previous policy and reduced substantially the excess from well over £1,000 to £50.
Lyn Summers
---
A Welsh adventure via the A4
I refer back to the "50 Greatest British Drives" featured in the January/February issue of Boundless. Talk about inspiration! So out came my trusted road atlas of Great Britain to start planning for the months ahead. I'm not a great fan of sat navs – although I do appreciate the benefits – as they do not give you any wide perspective of where you are in relation to anywhere else. Call me old fashioned, but I like to study an atlas and plan my route in advance.
It was drive 26 that particularly caught my eye – the 82 miles from Abergavenny to Aberystwyth. So, two weeks ago – on Tuesday 21st May to be precise, in good weather – my wife and I set off on what was to be a fabulous three nights away. Living not too distant from Newbury, we were able to do drive 40 (Chippenham to Newbury) in reverse along the A4. I hasten to add that the journey was in reverse, i.e. Newbury to Chippenham, not the car.
I have driven the route several times over the years and it always amazes me how quiet the A4 can be between towns, the parallel M4 taking 90% of the traffic. We took morning coffee at the Polly Tea Rooms in Marlborough – always a delight – followed by a superb lunch at the White Hart in Ford on the A420 between Chippenham and Bristol. We will certainly return there. After lunch we unfortunately had to join the madness of the M4 to cross the River Severn on the M48, over the original bridge to the Welsh border at Chepstow. We had overnight accommodation booked in Monmouth, with the intention to drive up the Wye Valley. But with road closures in Tintern we were diverted up into the hills on to the B4293 that runs almost parallel to the A466 in the valley. Never mind – it was just as scenic, although a little narrower.
After a two-hour tour of Monmouth on foot, a good night's sleep and hearty breakfast at the very good Premier Inn, we set off on Wednesday for Abergavenny and the start of "Drive 26". And what a spectacular journey that was. Through the Brecon Beacons and over the Cambrian Mountains of mid Wales. We stopped for mid-morning coffee and Cake at the Honey Café at Bronllys on the junction of the A470, A438 and A479. What a find that was! But beware, Bronllys is bypassed and the café is not visible from the road – miss the brown sign and you'll miss the café. On through the spectacular scenery to Llangurig, with the upper reaches of the River Wye running alongside and on to the A44. Lunch at the George Borrow Hotel at Ponterwyd, before the final and most enjoyable few miles of the journey, the descent to Aberystwyth, for two nights in another Premier Inn.
The next day saw a change of transportation with a ride on the Vale of Rheidol steam railway to Devils Bridge, an absolute must, even if you're not a steam buff. As with the road journey, the views are spectacular, but now with the chance to get covered in soot as you sit in the open carriages. (Only the front ones). In the afternoon and back in Aberystwyth it was up the funicular railway, with its great views of the town below and on a clear day, which it was, a panoramic view of Cardigan bay from almost Fishguard in the south to Snowdonia in the north.
The following day (Friday) it was unfortunately time to do the 200 mile journey home – broken by afternoon tea at the Warners Hotel at Holme Lacy near Hereford. A thoroughly great three nights away, made all the better by the wonderful weather, especially on the outward journey. I had promised myself this trip since January and I was not disappointed. Thank you for the feature in the January/February issue, we will certainly be doing more of the 50.
Ken Wooldridge
---
Memories of Sicily
Having read your 'Great Drive" article about the Targa Florio and the Alpha Giulia, it reminded me of a great tour my wife and I had to Sicily in June 2013 with the aim of exploring the course. Having for many years been interested in vintage motor sport – especially some of the Italian road race circuit – we embarked on the tour with the aid of riding the Targa Florio course. We didn't realise how many different ones there were, as with the Mille Milla.
Information on the event is not easy to obtain in detail in this country. So, the first place we headed too was the Targa Florio Museum in Collesano only to find it closed. Not deterred we inquired at the town hall and a kind lady opened it for us. This gave us inside into the event and detail of the most used and recent course of the event, which was the one in the magazine article.
Our first impressions of the course was just how bad the roads were and how narrow the streets in the villages. This was surpassed by the most beautiful scenery in the Madonie hills, which required a number of stops to appreciate. Not far into our ride we followed a local, driving a Ford transit van in a typical Italian style. It was a great help as he knew where all the bad sections of road were and gave me a great appreciation of the bravery, skill or stupidity of those competitors.
The real highlight of the trip was meeting a film crew making a film about Vincenza Florio and Narzaro who founded the race. The crew from 'Upfold' productions and the owner drivers of the 4 cars we came across at the side of the road gave us a great in-depth understanding of the early years of the race. The Narzaro, in the picture, was built by one the founders of the race and was driven by him in early races. it was accompanied by a Striker, Mercedes and Peugeot from the early era of the race.
The Italian enthusiasm for this race exploded into reality when we stopped for a coffee and lunch in a small town. Speaking no Italian we ordered our drinks and ice cream doughnuts. We noticed some pictures of Porsches and said 'Targa Florio', out flowed a burst of dramatic gestures and the presentation of books to look at, all in Italian, and an invitation into his wonderful gallery of pictures of the event.
Having look at the pictures we stood in the very narrow street outside and wondered down to the town square, where some local old people were seated and tried to imagine the atmosphere and noise this race must have created. How much of an event this must have been for the ordinary people of this small village country area of Sicily. Thanks for reviving the memories.
Dave Foster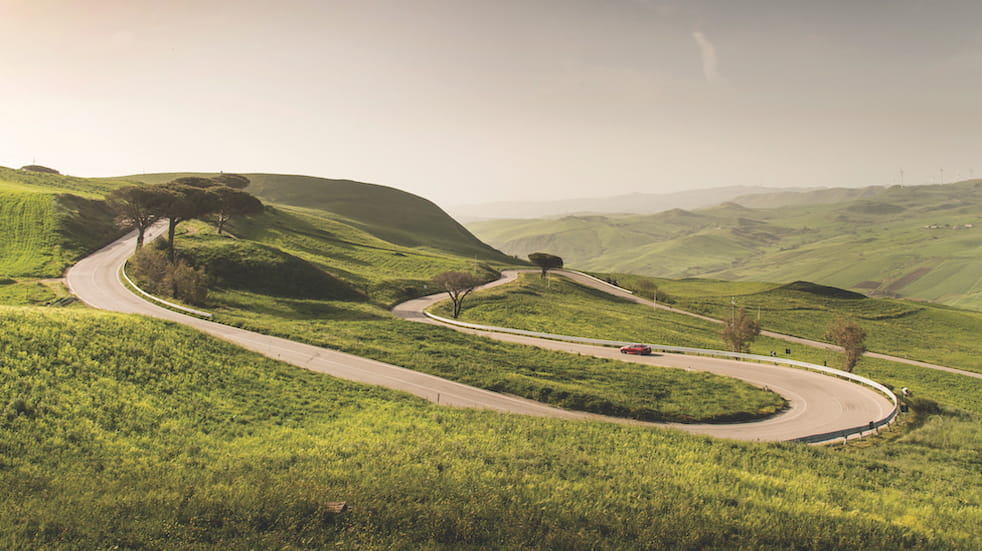 ---
Still on the rails
I noticed the photograph used to illustrate the North Norfolk Railway featured an open-ended veranda coach, which up to 1950 was in use on the Kelvedon Tiptree and Tollesbury Light Railway. Being one of a pair the other coach found fame when it was borrowed by Ealing Studios to feature in their comedy classic Film "The Titfield Thunderbolt". For this purpose a small public bar was installed in one corner!
On completion of the film the coach was carefully restored to its original Great Eastern Railway condition before returning it to British Railways, who were by then in a headlong rush to modernise their image and found such relics from their past an encumbrance. This meant that this charming Edwardian vehicle and another historic coach were consigned to the flames of a bonfire ordered by local management at Stratford works. Luckily the other coach body found use over the next 16 years as a potato store before being rescued and eventually restored to original condition, with the thoughtful addition of a public bar in the corner.
Today, I can look back to the time when I and a party of fellow enthusiasts rode in this very coach 68 years ago to Tollesbury – of course without the bar facility in those days. I believe the coach is not in use for regular services but does find itself the centre of attention on Gala Days and special events. Giving a few lucky participants the chance to do as we did long ago and stand on the he veranda savouring the sight sound and smell of steam.
Ralph Gillam
---
Why Venice?
I have enjoyed reading Liz Fraser's articles on moving to Venice, but one thing baffles me. Why Venice? During summer it is uncomfortably hot, crowded with tourists during the day (a problem increasingly made worse by the frequent visits of cruise liners) and oppressive at night. During winter it is often foggy and, in certain parts, prone to flooding.
Add to this a dearth of everyday amenities (shopping for basics can be a challenge) and some dodgy infrastructure and it is little wonder that many Venetians are now voting with their feet, concerned that La Serenissima is being turned into some sort of theme park, and moving to the mainland.
Italy has some wonderful towns and cities but, for practical living, Venice isn't one of them. Hopefully Liz will reveal all in an upcoming article but, right now, I'm still left asking why?
Geoff Slater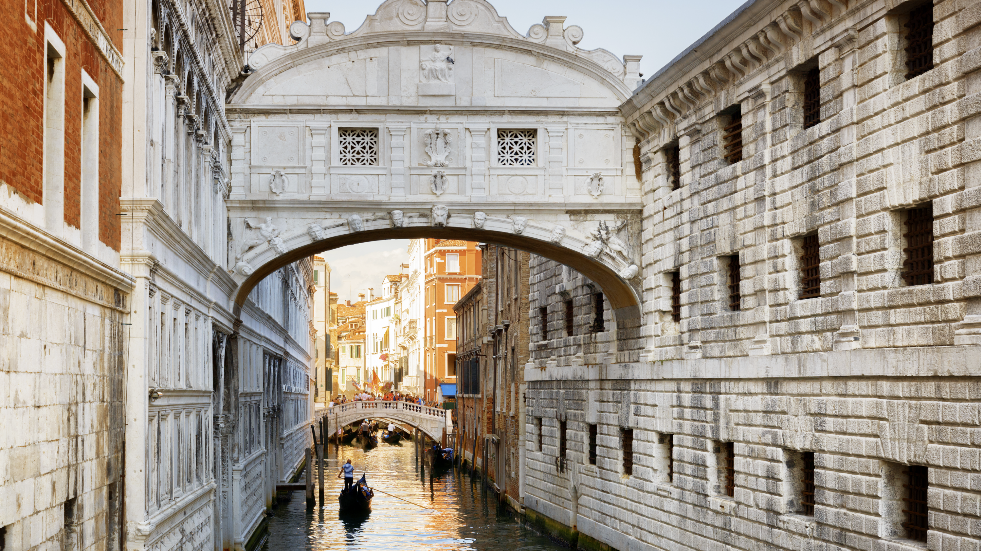 ---
Low opinion on ULEV
The extension of the ultra-low emission zone, has very little to do with improving the air quality in London. It is to do with raising money for Transport of London. Due to the delay in the opening of the Crossrail/Elizabethline there is a massive hole in TfL finances. TfL plan to use London motorists to plug this gap.
I am a pensioner with a diesel car and also a London cyclist. On retirement I purchased a new diesel car with the intention that this would be the last car I would have to buy. It has been looked after accordingly. It is immaculate, always in the garage and has never been out on salt covered roads. Yet on the whim of the Mayor of London, I have to pay £4000 a year to park in my garage or scrap it.
I don't understand how it is bad for the environment to throw away a coffee cup, but good to scrap an immaculate car and replace it with a new car manufactured in the far east and shipped halfway across the world on a diesel ship. As a cyclist I have an interest in breathing clean air. Are private diesel cars the problem the Mayor says they are?
I think the pollution in London is caused by Diesel black cabs and office heating systems running 24 hours a day in the winter. I cycle more miles a year than I drive. My car does 1,600 miles a year, including taking bicycles to Holland every year. The weekly mileage for my car is 16 miles. If I buy a new car it will have a particulate filter. On the weekly mileage I do this will clog the filter. To clean it I will have to drive the car for one hour a month at highway speed! This means doubling my monthly mileage and adding to the pollution and congestion on the M25.
For years my cars have been maintained by an excellent small independent garage. This garage is just inside the North Circular road. When the ULEZ is extended this garage will shut down. Why is a Labour Mayor of London supporting the interests of multinational car manufacturers and not small London business?
North Middlesex University Hospital is on the North Circular Road, but on the wrong side. Many hospital visitors from outside London will be caught in TfL's money trap. TfL will make money by fining hospital visitors who don't realize they should pay a charge.
While cycling I have had two near accidents with electric cars due to their silent approach. Will electric cars kill more Londoners than air pollution? London trolley buses had the nickname 'Whispering Death' due to the high number of pedestrians they killed. The mayor can produce exact figures for deaths caused by diesel cars. Does TfL have figures for deaths caused by electric cars?
John Henley
---
Two-wheeled EVs
I was very interested in Di Hillage's thoughts on EV Motorbikes because I too wish they were more abundant. However, I did see a rather smart little E-motorbike in Bath recently. I delayed the owner just long enough to find out what an amazing motorbike it is. Perhaps Boundless could road test one of these super little bikes? It's called a Supersoco TC, now available as a slightly higher performance model, the Supersoco TCMax.
I must also mention the English Electric Motor Co who import the absolutely stunning Zero e-motorbikes from the USA. A bit more expensive than the 'Soco but works of art! As a life-long biker they are just the kind of thing I have been looking for since the EV revolution. Fortunately, here in Bristol we have Avon Motorcycles, selling the Supersoco range of motorbikes and scooters.
Stephen Clifton
---
Battery exchanges
With respect to electric vehicles (EVs), I would like to reiterate a few obvious points: the cost of an electric vehicle is heavily influenced by the cost of the batteries, once EVs are more widely adopted congestion at charging points will be inevitable, and technological evolution is such that purchasers may be waiting for the next evolution as it may provide greater range, reliability or reduced cost.
Many years ago in response to these challenges, I developed and patented a detachable battery system, albeit a rather crude attempt to highlight the potential benefits of such an approach. However, it is becoming more apparent that this has to be the way forward. The advantages are significant and worth reiterating; detachable battery packs (or fuel cells) allow for 'off vehicle' charging, condition checking, repair and rapid reinstallation of a charged unit (improving reliability, safety and turnaround time), the battery pack can be leased on a 'power by the mile' arrangement (substantially reducing the initial cost of the EV), if a standardised electrical and mechanical interface is adopted it would allow any technological advances in batteries, or fuel cells, to be seamlessly introduced to the EV without the need to buy another vehicle (reducing the lack of EV uptake if purchasers are awaiting the next evolution).
Simple and low footprint 'Battery Exchange' Stations using laser alignment and mechanical handling systems can quickly be commissioned up and down the country (thereby avoiding charging point congestion).
Lyndon Ketchen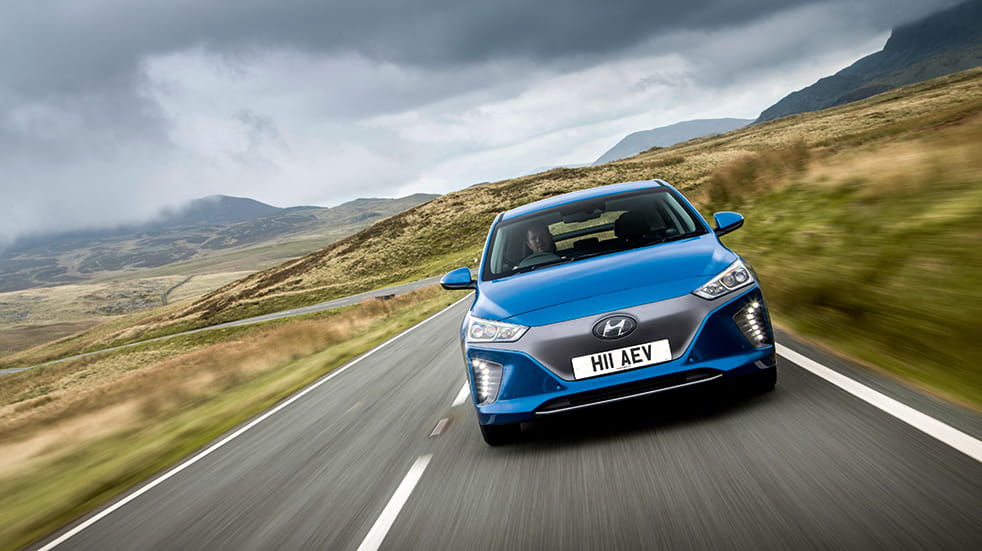 ---
Beach body count
I really enjoy Boundless and its range of articles. In the July/August edition there is a feature on seaside resorts with an illustration of (part!!!) of the "award-winning sands" of Bournemouth. I am not sure what the award was for but you can hardly see the sands. I counted 626 (sad person that I am) people in this photo. In many parts of Scotland it is counted as 'busy' if you find someone else on the beach. It is even possible to have a days walking on the high hills and meet nobody.
Thank you for suggesting that more people should go to Bournemouth's beach so that Scottish rural beaches remain unspoiled.
Bryce Reynard
---
Advanced age is no barrier
The position of the lady's thumbs [in the photo in your May/June issue] is potentially dangerous! If an accident occurred which set off the air bag, such high forces are involved in milliseconds that this could literally ''rip" off the thumbs. Check this out with IAMroadsmart online… This tip along with many more, are available for FREE during a "taster session" which takes place in your own car with a highly qualified mentor! You can then go forward and take an Advanced Driving Test if you so wish.
Age is no barrier – my wife bought me a gift voucher for my 80th birthday. I passed the advanced test within 6 weeks and enjoyed it so much that I continued practicing which led to me taking the Masters Test in April 2019. Passed both tests with a distinction!
Mike Webber
---
Whitemead memories
Peter Jones has asked for memories of Whitemead Park. I joined the Post Office in 1967 and was sent to their Welsh HQ in Cardiff. They introduced me to the CSMA and I joined around then –Member No 367798. We were busy in our new home in Cowbridge, and a new job, so only started camping the year after Whitemead opened. Whitsun weekend in 1972 followed a wet and windy week, and we had two young girls and a new set of camping gear.
We arrived while there was a bright spell and set up on a very soggy field alongside some tall trees. That night it rained and blew and we sometimes wondered why we had come. The girls slept through it all, thank goodness! The sun came out we went to Parkend and used the club site facilities – which were very basic – but met some lovely people. We did not have a camera, so regretfully no photos.
Sometime later my PO work took me to the London postal region, where I met and worked with Peter Jones in the Planning and Buildings Group. Happy days! I have watched Peter's progress through CSMA with interest and thank him for his care and passion for the club.
Bob and Barbara Manning (now in Sussex)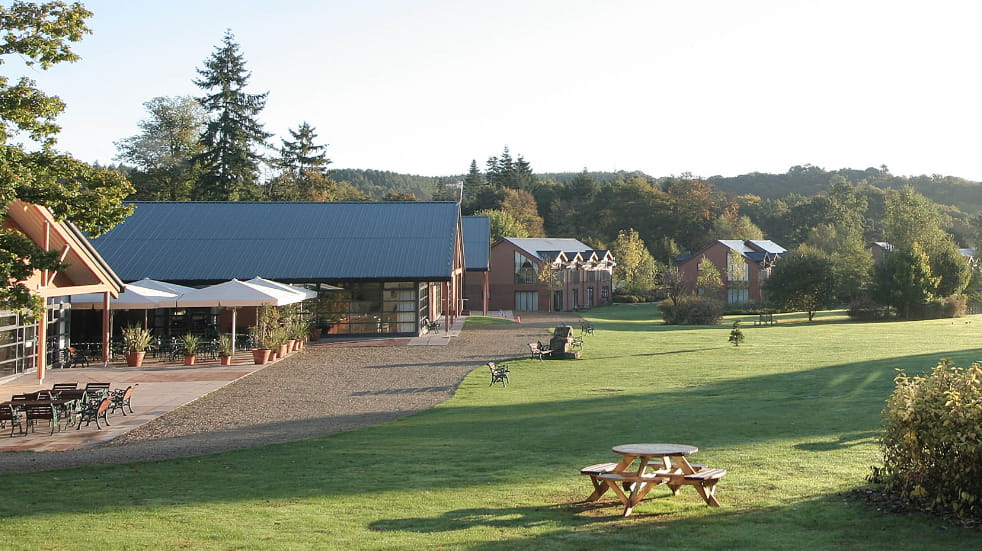 ---
Range Rover
I would appreciate if you could publish a letter seeking advice from other members and to get advice from Boundless motoring experts. I bought a 16 month old Range Rover Sport Autobiograpy recently and found the sat nav display very detailed apart from one major omission - no traffic information! I contacted the dealer and Land Rover customer experience centre. They said that I needed to buy a data sim card and install in the car.
I asked why there was no TMC information, like most cars, and was told that is not available. I was given detailed instructions by the Land Rover CEC on how to install a sim card. It still did not work. This had taken a couple of months and lots of frustrating driving getting stuck in traffic jams with no warnings. The car had previously been owned by Land Rover Head Office management, so I asked how this person drove around UK with no traffic information – no response.
As I was 80 miles from the dealer I eventually received a phone call from a master technician (who had been doing several tests with me), who said there was a hardware or software problem. I took the car to the dealer and they had it it for over a week changing multi media hardware and software. They could not get traffic information. They engaged head office technicians who asked them to try a 3G sim card. This worked. Most people like me have had 4G sim cards in their phones for years. 3G is very old technology and difficult to get.
This information is not in the handbook, or online for their InControl system – which says install a sim for traffic and other features. It's also not known to the customer experience centre, master technicians or head of service. Shocking! A good car is blind to traffic. Have other members had similar experience with Land Rover Sport or other models?
Oh, the gesture tailgate doesn't work either. I've had several technicians try to do it and not get their shoes or trousers dirty with 1:10 success. Very poor technology from Land Rover.
Colin Maddocks
If you have any advice for Colin, please email us.
---
Seats query
A question for the technical team. My wife has mobility/back pain related issues. We have found most car passenger seats not high enough for comfortable travel. Additionally, new safety regulations have widened the side sills of many cars, making access that bit more challenging for those with restricted mobility/high pain levels. We have found Renault Scenic to be the best option and for many years have stuck to this model. It has a 'front of seat' to 'floor foot well' height of 14".
Even with this, though, we have needed one inch spacer in the rear floor attachments of the passenger seat to level the seat to a more confirmable flat rather than tilted position. The newer models do have lever allowing the passenger seat to be heightened somewhat.
From your knowledge of manufacturers specifications, which makes/models of car have a similar high passenger seating positions and the most level seating position? Are there any commercially available products that sit onto the seat to level it so hips do not sink below knee height. I feel sure many people struggle with mobility pain issues that make finding a car suitable for them quite a challenge in a market where low seating positions are the positions are the norm.
Mike Betts
---
South-west stops
If you have to journey to Devon and Cornwall and are as fed up with the major service areas as I am, you might like to try these alternatives – all free of the main chain food outlets!
Drive from Abergavenny to Hay on Wye via the Black Mountains and Llanthony Priory (where there is a small pub/restaurant). Then drop down to Hay over the top of Hay Bluff. Mind how you go there because it's a long way down if you are going too fast! Head from Brecon to Builth Wells via Upper Chapel (of fame due to Salman Rushdie's Fatwa stay there). This is a lonely road with a little pub called The Drover's Arms.
Go from Builth Wells to Llantrwtyd Wells, then turn northward to follow the river Irfon up to Tregaron (known for bog snorkling). You can then go on to Abergwesyn and, if you feel inclined, farther on to Yspytty Istwith. On the way back take in Devils Bridge - provided you have enough stamina for the long, steep descent and climb back. After that the return can be via Rhayader and the Elan Valley. Be warned – the round trip from Brecon is toughly 100 miles without too many major roads or filling stations.
On the subject of EVs, sadly they're not for me until they can transport my wife the 400 miles to visit her sister without refuelling slowly! I hope you find something of interest in this.
Karl W Smith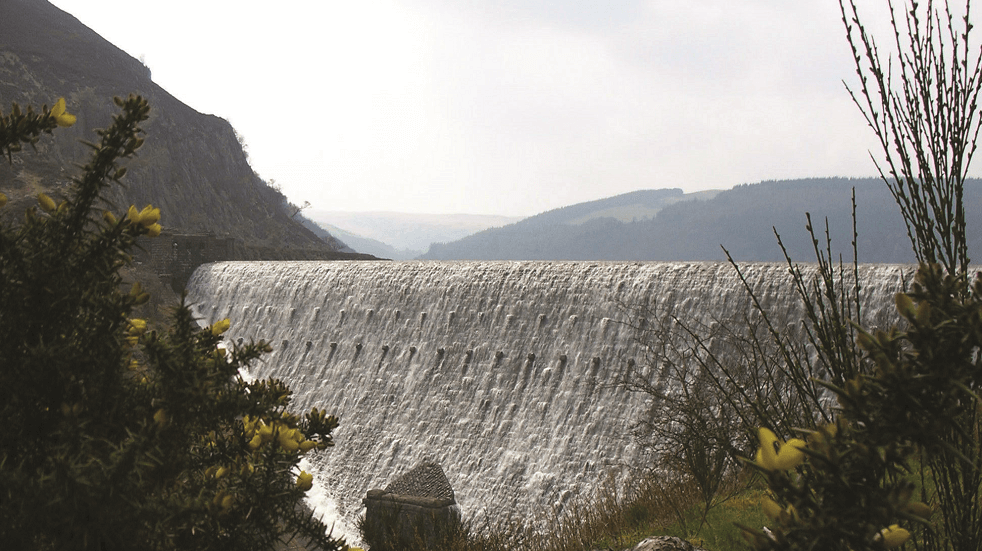 ---
Loyalty with no reward?
I notice from reading your excellent magazine that it contains a number of advertisements for LV Insurance (formerly Frizzells) offering car insurance starting at around £129. I feel that I must point out to other readers to consider carefully any quote from LV before renewing their insurance. Customer loyalty appears to play no part when renewal time comes around.
I was quoted over £500, up from over £400 last year for the same cover. Even with the Boundless discount it was only slightly less than £500. After some searching of the internet I was able to arrange similar cover for just over £300. I appreciate that costs rise but not to the tune of over £100.
I feel that readers should be advised to consider carefully and shop around before renewing their insurance with LV.
T D Hartstone
---
Flying from Bristol?
I would like to pass on to members who are are infirm that they should not park their cars in the multi-storey car park at Bristol Airport because there are many steps to climb – choose the Silver Service instead. My wife and I had a dreadful experience negotiating all these steps because there is no walkway up to departures.
David Hier
---
Above and beyond
I have yet another tale to highlight the excellent services provided by Britannia Rescue. After a nightmare sudden loss of power while on the M1 in the "smart" section of the motorway in Derbyshire, I had to wait for nearly half an hour before being towed to the nearest refuge area by the Highways Agency. I was then able to contact Britannia Rescue who arranged for me to be collected from there by Red House Services and taken to their depot some miles away.One of their drivers then agreed to start his shift an hour early so that he could take me with the car all the way to my garage in Guildford - about 200 miles in total.
Having spent more than an hour standing outside my car in the pouring rain waiting for rescue, I was quite cold and wet, so I was extremely grateful for this. I have been a member of the CSMA and Britannia Rescue for many years and have rarely had to make use of their services, but after this event I truly believe that every penny spent was a penny well spent!
Erica
---
When in Rome…
Not all Brits are helpless monoglots, or want to remain so! I picked up three items from the July/August magazine on the quickest of skims.
P.44, article on French flea markets, hint 'speak the language': I think author meant 'dernier' not 'denier' – unless buying hosiery?
P.56, article on Alfa Romeo and Targa Florio, 'highs and lows': 'targa' is a generic Italian word for a plate, often one with a design; as with English 'plate', in a motoring context it has come to be used as a shorthand for 'numberplate' ('targa auto'), but for a long time before then it was used for a trophy, often a ceramic one. Analogously, 'tag' in US English has many non-motoring meanings. And therefore…
P.96, 'trouble free travel trips': I was disappointed not to see 'try to learn at least basic courtesies in the local language'. In my experience, current and former public servants are often both more likely and more willing to have learnt other languages, often to impressively competent levels. In a 40+ years public service career, I was never employed as a linguist nor in a job where knowledge of other languages was declared essential or desirable for applicants. However, I never had a job where I did not have occasion to use other languages when interacting with those whom I served as colleagues or 'customers', in UK and overseas.
Michael Fortescue
---
M1
Your picture of the beginning of the M1 in 1959 reminded me of some pictures I took of the end of the M1 at junction 47 just before it joined the A1 at Hook Moor, Garforth, Leeds about 1999.
Alan Mason
---
Thanks to the volunteers
Yet another wonderful Spring mini-break to blow away those Brexit blues and remind us what we might be missing in the future, should European travel become too complicated and expensive. Keukenhof Gardens Spring Exhibition must be the Dutch equivalent of our Chelsea Flower Show. A mind-blowing assault on our visual and olfactory senses. I even made friends with a psychedelic cow!
Our sincerest thanks and congratulations to the Social Committee, especially Trevor and Barbara, for organising another top-grade mini-break. They even managed to get our 60,000 ton luxury ferry dry-docked for a few hours while we were all away enjoying the floral spectacular. Apparently it required its annual hull inspection.Which takes me, and possibly several other members, back to those school days and the question:'Why did the diver blush?' The answer being: 'Because he saw Queen Mary's bottom!'
My lady-friend and I always keenly anticipate this very special trip: this is our third visit to Keukenhof and we even managed to join another terrific Boundless excursion last year to see the floral spectacular at Zundert, the birthplace of Van Gogh.
Thanks very much to everyone who works so hard to arrange these great opportunities for us. We cannot wait for next year's Dutch treat. Make sure you don't miss it!
Jonathan Ward
---
Unpredictable Picos
Riaño is indeed a fine base from which to explore the Picos de Europa and I spent a very happy week there in the summer on 2017 in temperatures of 30C+, swimming most afternoons in the commune's huge, modern, lakeside, outdoor heated swimming pool.
Accordingly, I visited again in the the summer of 2018. Upon arrival in temperatures of barely 7C, I found that a hurricane the day before had generated a huge land-slip into the swimming pool rendering it OOS for days and later that evening I was dodging hailstones the size of conkers. I decamped the following day a few hundred kms to brilliant Salamanca where the temperatures were once again in the thirties centigrade.
These two entirely different experiences at the same time of year well illustrate the variability of high mountain area weather.
Peter Forrest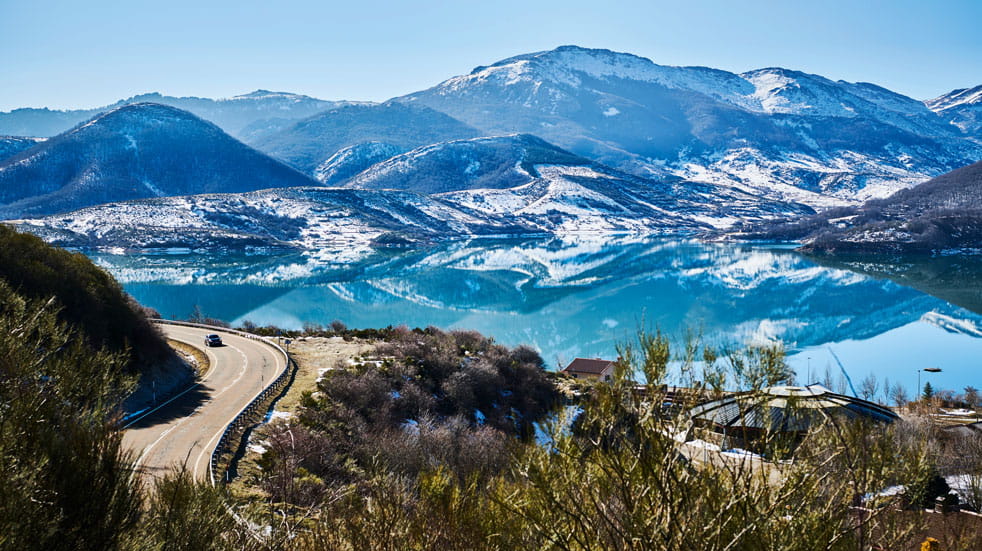 ---
A word of warning
Recently my car would not start at home so I called out the RAC. They came and fixed it very quickly. I then asked the patrol man to check my battery and as it was showing signs of being near its end of life I asked him if he carried batteries with him. He said he could fit a new battery so I accepted this. When he told me the price was £192.99 I was very surprised but as it is an ENHANCED FLOODED (Stop Start battery) I had no idea of their cost: all my previous batteries had been simple lead acids ones. He told me that if I could find a cheaper battery locally within 7 days then the RAC would refund the difference. Of course it had to be an identical battery.
That seemed very fair so I had the RAC battery fitted. The new battery works fine but I thought I would check with my local motorist shop what was their price so I drove there and the man looked at my new battery and said he could supply an exact replacement for £107.50. I was quite surprised at the difference (£85.49) so I emailed the RAC to ask for a refund. In their reply they said that my quotation had to match theirs in every respect and in this case the RAC warranty is for four years and my local quote was for three years. As it is unlikely that either battery would fail in four years I now wish that I had checked before I accepted the RAC price.
So my warning is that if you find yourself in the same situation as I did: check the price at your local motorist shop before deciding to accept an RAC quote. Note that if you breakdown away from home then you will probably not have the option of using your local motorist's shop and you may be pleased to pay the RAC prices for the convenience of having it fitted straight away.
John Leake
---
Beemers, beemers everywhere
Why is it, whenever I'm driving, I am surrounded by BMW's cars? Looking to the left, right or even in the rear view mirror, the cars that always appear are BMW or an Audi. Obviously they must be great reliable motors, and expensive as well, speaks for itself. But there must be other cars that equal their standards of workmanship.

How I enjoyed the article in the May issue, Fuel Stations of the Future. Although this is the way forward, it could lead to future searching, and frustrating situations. Even looking for a conventional petrol station can be quite nail-biting. A repeat of the 1970s fuel crisis – you searched, and if you were luck to spot a fuel station with a supply, or boarded up with the words 'out of fuel'. Or the arguments and sometimes fights. Let's hope history doesn't repeat itself.
JE Horton
---
Two-wheeled EVs
In the current hype over introducing electric vehicles has the resulting danger to pedestrians and cyclists been considered? At present we partly rely on hearing the approach of a conventionally powered vehicle, but electric ones are almost silent.
Perhaps a requirement for such vehicles to emit a small sound, not as loud as a siren or the current reversing warning, but something that would warn pedestrians, cyclist etc. and thus avoid accidents.
Meanwhile why is the UK so slow at introducing electrically powered small motorbikes or mopeds? Electric bikes are very popular here but we rarely see the electric mopeds, trikes etc. that would be very convenient, especially in cities where pollution is a great problem. They seem to be abundant in other countries.
Di Hillage
---
Holiday dilemma
I have been a member of CSMA for many years and have always enjoyed your magazines, but I do not recall ever seeing holiday articles or advertisements for single people. My wife unfortunately is in a home, I am 85 still very active and would really like to take a holiday or short break booking as a single person without paying supplements or paying for two.
Holiday brochures, adverts and holiday articles never seem to cater for people like me. Two years ago out of frustration I booked a 2 bedroom cottage to share a holiday with a friend who had recently lost his wife.
When we arrived to collect the keys the owner took one look at us refused to give us the keys and said she didn't let to gays! After I straightened her out, suggesting what she could do with her keys we finally had a holiday. But, how embarrassing! So, how about it Boundless, a holiday article for still active old codgers like me would be much appreciated.
Don Welton
We've sent you a copy of our Travelling Solo feature, but admittedly that was published in 2017. Watch this space. Ed.
---
Financial challenges
I read with interest Jasmine Birtles' piece on avoiding the IHT trap in the May/June 2019 edition of the Boundless magazine. However, before everyone goes out reducing their financial assets, it should be remembered that, under current legislation, whilst reducing IHT liability may be subject to seven year tapering, there is no delimiter when it comes to the calculation of finances for the purposes of applying for local authority financial assistance in respect of care costs.
Any such reductions in financial assets may be deemed a deliberate deprivation of (financial) assets so if you were relying on local authority funding being available for your care in old age you may be sorely disappointed. In any event, many care and nursing homes will only accept self-funded residents and with annual fees of around £50K-75K in some areas a healthy pot of readily available finance is essential if residential care or nursing should become necessary.
Following the recent publication of the House of Lords report upon intergenerational fairness, the existing elderly can expect an even greater burden being placed upon their financial resources in order to accommodate their old age, further exacerbated by higher incidences of dementia and other age-related conditions. An article from Jasmine upon the financial challenges of growing old would certainly be welcome!
Geoff Slater
---
Brooklands' banking
I was very interested in the article on racing at Brooklands in your May/June issue.
In the 1980s I visited British Aerospace at Weybridge on business. After lunch my host took me to see a part of the old racing circuit which had been preserved on the site. I recall that towards the outer edge the concrete track was so steep that I could not stand upright on it. It really made me think about centrifugal force!
Neil Hancox
---
Legal, but unacceptable
Vicki Butler-Henderson's used her column in the May/June issue to highlight general ignorance of motoring law, and common myths. As an amusing look at a serious issue it mostly hit the mark but her item on not been arrested for driving with snow on your roof suggests that it is acceptable. It is not. At some point in your journey the snow on your roof will fall off. Some is likely to fall down your windscreen and block your vision whilst most is likely to fall off the back and create a hazard for other road users especially those on two wheels.
That is why the Highway Code contains the following advisory statement at Rule 229 "Before you set off remove all snow that might fall off into the path of other road users". So although driving with snow on your roof is not illegal it is lazy, selfish and not acceptable practice.
Michael Newbound
---
Keep calm and carry on driving
Having been away for some time, and catching up on back issues of boundless, the comments regarding angry drivers were in contrast to my recent visit to Japan. They are certainly not slow, especially on motorways, but the aggression seen on UK roads is noticeably absent. What you immediately notice, is how quiet the roads are, no blowing car horns.
Drivers appear very patient, always giving way to pedestrians on crossings, or when entering parking lots or hotels, which often have a parking attendant with his baton, controlling the traffic. And there is a noticeable absence of old, untidy or damaged vehicles, of any type. Talking on a mobile on public transport is not allowed, as it's considered impolite, and the same seems to apply to drivers.
Lessons there we could all adopt, to make driving in the UK a more pleasurable experience.
Jeff Cheers
I was interested to read Mike Segal's comment – attributed to The Buddha – that 'The only person hurt by your anger is yourself' and wholeheartedly agree with his implied view on the correspondence about the pointlessness of getting angry at other road users. Another version of this – which I have always tried to remember when try to remember before getting heated behind the wheel – is 'You will not be punished for your anger; you will be punished BY your anger (Wayne Dyer).
Alan Hurst
---
Fuel stations of the future
Thanks to Dan for his survey of the current state of play on electric vehicles and their charging facilities. I am in my fifth year of EV ownership – now a 30kW Nissan Leaf. Like many other EV owners I am wedded to this whisper quiet pollution free low maintenance means of transport. We think little of journeys of 250 miles which will get us to most of England. Granted, two charging stops will add time to our journey, but to offset that the cost of a 250 mile trip by electricity is about £10, whereas even with a car doing 50 to the gallon, the cost is nearer £30. Over many miles the difference really adds up, completely offsetting the greater purchase price of the EV.
Only twice in recent years have I had small inconveniences due to chargers being out of action, or denied due to inconsiderate parking by ICE's. There is also the occasional frustration of being held up by another EV driver intent on gaining 100% charge, when the last 5% takes an age. But by far the greater amount of charging is done at home, cheaply and on renewable zero carbon energy from Octopus, at night when there is ample spare grid capacity.
You rightly point out that 1/3 of car owners do not have a garage. What you do not say is that there are plug in lamp post combinations on the market; and Government policy requires all new development to "be designed to enable charging of plug-in and other ultra-low emission vehicles in safe, accessible and convenient locations." Whilst universal access is not straightforward, the motorist without parking space has not been forgotten. For instance TfL has contracted for 1,150 lamp post charging points by the end of 2020, helping households without off-street parking to move to plug-in vehicles, and reduce London's chronic pollution problem.
The average commuter trip in the UK is about 10 miles. The average annual car mileage is just under 7000 miles. This means that for most people the trip outside the range of an EV is a relative rarity. Most EV users will be like me, doing the vast majority of charging at home, and occasionally using a rapid charge point, and even less occasionally making use of a charge point at a destination where we intend to stay overnight such as an hotel, or for a visit to a National Trust property (hats off to NT Wales).
The first question to me is always "what is the range". My 90 mile practical range is not a problem. My first considerations are – low cost, no CO2 emissions, no noxious exhaust, then will I need to charge, and if so where?. Usually there is an easy answer (though don't try mid Wales – but Scotland's great) It is unfortunate that the charging network is a classic UK (government) cock up, but in general it works, and is getting better.
I am glad I'm not pumping out foul chemicals in the faces of others, and I look forward to the day when driving a fossil fuel propelled vehicle is as unacceptable as smoking now is. Really, really readers need to consider the cost in climate change terms and harm to all our bodies from the use of fossil fuels – the internal combustion engine must be a thing of the past – and it shouldn't require a Swedish teenager to tell us what we all must know now, and what most of us knew all along.
Dave Ward
---
Your recent magazine coverage about electric vehicles (EVs) has not mentioned whether they present any health risks. Are they really a magic solution to polluting combustion engines, or will they present different problems? Complaints already exist that electricity pylons cause leukaemia and other ailments to nearby residents, yet Dan Read's article predicts that EVs will require a far more comprehensive electrical distribution system. Moreover, pavements have spectacularly exploded in London, as the cables beneath were unable to cope with their electric load.
Mobile phone signals from masts and phones are well known to affect our health, yet the current in the wireless charging facility predicted by Dan Read will no doubt be far greater. When all vehicles were horse drawn, it was feared that London would be buried by a yard of manure by 1900. Hence, having a variety of engine types for our vehicles seems preferable to predominantly relying upon just one type, as it results in a wider variety of problems, with a lesser magnitude of each.
Mark Gora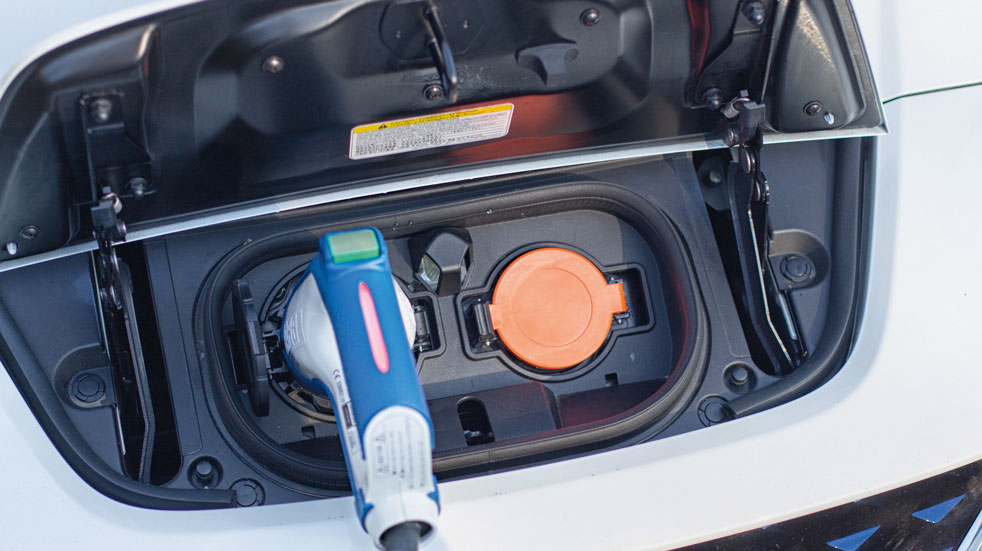 ---
Hydrogen fuel
Good to read Paul Horrel's article on hydrogen powered vehicles (FCEVs) however I would like to add a comment about the likely source of hydrogen. At present in the UK, the main source of hydrogen is from gas reforming in the petrochemicals industry, so most hydrogen is not from renewables. If it is generated by the electrolysis of water as Paul says, it is only carbon free if the electricity is from renewables, whereas most electrolysis is from the electric grid which is mainly from fossil fuels.
If the UK adopts the German model, then it will be generated locally at most filling stations using a mix of power from renewables and from the grid, depending on the location and the time of day. Just as car manufacturers are scrambling to get on the EV and FCEVs bandwagon, so are the oil companies investing in charging points and hydrogen filling stations.
BP has recently purchased the Chargemaster chain of EV charging points and Shell is big in hydrogen filling stations, particularly in Germany where there are well over 50 of them around their road arteries. As sales of FCEVs ramps up when their advantages over pure battery EVs are better understood, their prices will fall and become affordable for most of us. We have our second Nissan Leaf EV with a longer range, which is a delight to drive.
David Dundas
---
Adventures in the Lake District
I enjoyed your recent 'Twist & Shout' feature (March/April issue) on the new Alpine A110 'super' sports, a fabulous car. It brought back memories of our accidental ascent of the Hardknott Pass in 2015 in our Devon Monte Carlo motor home. Monty was based on a Renault Master LWB van, 6 metres long and weighed 3500kg. Not quite as agile as the Alpine. We were camping in Boot, Eskdale, a stunning part of the Lakes, and planned to visit the Roman Fort on Hardknott Pass, the Roman Road to Ravenglass. The fort was the highest in England and was home to 'Roman' soldiers from the Balkans.
We set off up the pass but unfortunately my navigator (the Boss) missed the signs saying 'Hardknott Fort' and 'Unsuitable for large vehicles'. The narrow road rapidly became almost vertical with tight bends and no chance of turning round. Soon we came to a grinding halt on a hellish hairpin, a rock face on the nearside and a sheer drop on the other. My tyres were scrabbling on the Tarmac, the clutch smoking, a string of cars inches from my rear bumper. Then the engine stalled and I had to hold the van on the handbrake whilst I 'danced' on the pedals, desperately trying to re-start... panic stations, even after 60 wonderful years of driving numerous scooters, motorbikes, dozens of cars and three motor homes (not at the same time!).
When we finally reached the top we were flagged down by an American tourist. She drawled: 'How in God's name did you get up here?' It was a very good question. Then we had to get back down again, not recommended.
Malcolm Keighley
---
Mr Keighley's letter reminded me of the first time I went over the Hardknott Pass in my own car. That was a 1934 Austin 10 that, due to its resemblance to a certain cartoon car, were usually referred to as 'Noddy cars'. I successfully negotiated the Wrynose Pass and arrived at the Hardknott in close company with a Ford Cortina. The driver looked at Noddy and laughingly said 'I hope you are not going to attempt to go over in that!' 'I have yet to see you do it' was my reply. He got in his car, tore down the road and turned onto the pass proper.
He got about 30 metres or so and the engine cut out. He ran back down the hill and once on the level was able to start his car. He tried again with the same result and after a third failure he gave up. I put Noddy into first gear, put my foot against the bottom of the lever to make sure it did not jump out of gear and left the Ford driver with his mouth open as Noddy successfully went up and over the pass without missing a beat.
Bob and Rosemary Farmer
---
I salute Malcolm Keighley for managing to get a 3.5 tonne motor home over the Hardknott Pass (May/June issue). I traversed the pass in a 4x4 with auto gearbox on a beautiful sunny day with virtually no oncoming traffic but vowed never to do so again. My wife was so traumatised by the experience she refused to leave the car at our destination, Hardknott Roman Fort. My daughter, however, thought it was 'mint' and wanted to go back over!!
Roger Parnell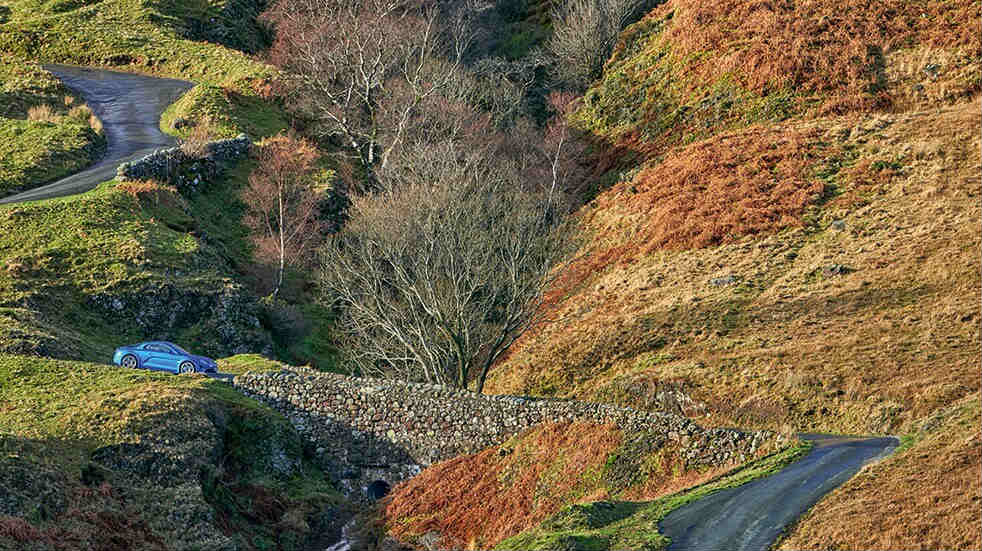 ---
We're storing up parking problems
A new development of housing close to where I live, in Devon, has a single allocated parking space for each dwelling, however not directly situated outside the house it is allocated to, but instead, in front of a nearby house. This has caused much social friction, using Police time and resources.
The nearby city of Plymouth has seen much new housing development, again, with inadequate parking, causing both social stress and vehicles parked on pavements, grassed areas and neighbouring streets. In Cheltenham High Street a significant development is being built right now, with one parking space for every two dwellings. The problems to come can only be imagined.
If we are soon to have plug in electric vehicles, suitable allocated parking is likely to be increasingly important or vital. How is it possible that Planning Authorities can be so short sighted to allow development without ample parking? I have never heard of excess parking provision being a problem, but inadequate parking will always be.
Jeromy Rowett
---
Skiing that's up my street
I read the story by Patrick Kinsella about taking the family skiing (Nov/Dec issue). It was so interesting. Many years ago I tried downhill skiing. Did it go well? Well it was a very halting progress (mainly sitting on the snow).
Fast forward about 30 years and a mate, Tony, invited me go skiing with him. He said that it was Cross Country Skiing (XC for short). There are very few tracks in Britain so without any practice we had a holiday in Seefeld (Austrian Tyrol). The skis were different to downhill ones; longer, thinner and lighter, the boots were like basketball boots, nothing clunky, the poles were much longer than downhill poles. The runs, like downhill, were graded from blue (easy) through red to black (off piste or much harder).
I soon was able to stand up without wobbling and managed to complete a circuit of a track (loipen) called the Lenerweise. Then it was a trip out to through the forest to a local village. That was a bit harder, a couple of falls, but no refusals. The following day the lessons started. By the second day through the guidance of our tutor we had progressed to snowplough turns and negotiating hills-skiing both up and down them. Then Tony announced that we should have an extra day's lessons. That extra day was interesting. About 60 pupils, their tutors, and the boss of the XC ski school. We skied off piste down through forests in a local valley called the Gaistal. I found out much later that that was a black run and it was off-piste. I realized that in winter I could not walk there, but our skis made a slight indentation in the snow. We skied past the Zugspitze (Germany's highest mountain) and an avalanche slope (so that was why the instructors all had satellite phones). Moving relatively silently we came across wildlife. The loipen go past the bars and restaurants, but we only stop at the really good ones! I had found the a form of skiing that has existed for thousands of years. Just up my street (or is it loipen?).
On other XC ski trips I have ventured further afield from Seefeld to Mittenwald (Germany) through a hole in the border fence between Austria and Germany and other local villages. After seeing a film in the Swiss Transport Museum in Luzern, I took part with about 10,000 other skiers (including about 30 from GB) in the Engadin Cross Country Ski Marathon. It was sunny, if slightly cold (-17C first thing in the morning).
I 'normally' wear light weight clothing such as jogging bottoms, two or three layers including a lightweight jacket, really flexible gloves and a woollen hat. You may want take a drink with you. You only require a village pass (which is usually free from either the tourist office or/and hotel) that allows you ski on the tracks in the area (Seefeld has about 200km).
For families who have members that don't want to do downhill skiing, Seefeld has kilometres of Cross Country tracks and cleared footpaths.
Allan S Carter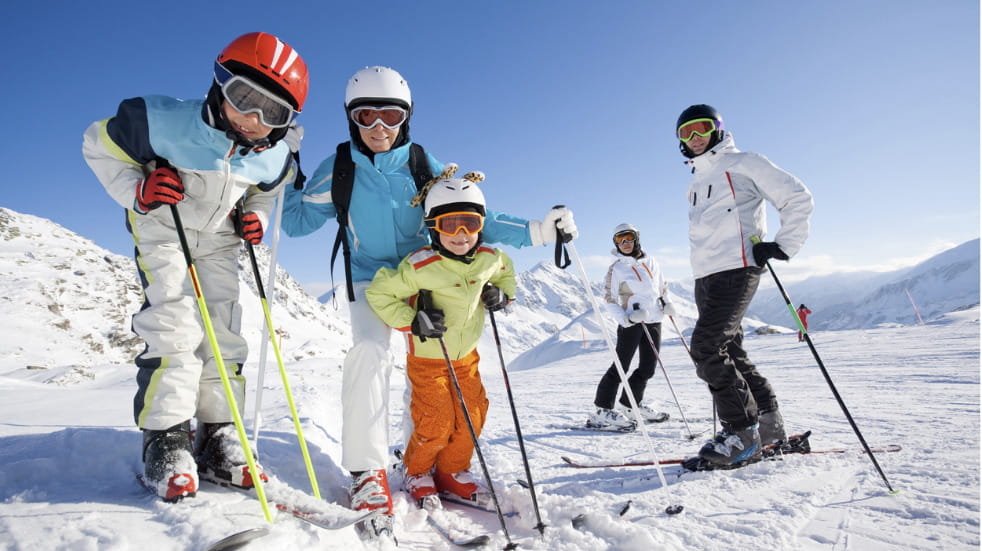 ---
Emissions: WLTP or NEDC?
I was reading the latest edition of Boundless and noticed you printed out of date, wildly inaccurate old NEDC fuel economy figures. You should be aware that the law changed in January this year to make fuel economy figures be set by WLTP only. This resulted in the accurate true economy figures of around 15-20% less being published in all documentation. The CO2 figures are still inaccurate using NEDC until next year when they too switch to WLTP and will rise by about the same 15 – 20%.
The problem with printing this inaccurate information is a buyer could easily be misled reading your article on the 320D seeing 67.3 mpg when an equivalent Mercedes C220D only returns 51.4mpg. Obviously it isn't true, the BMW you printed as 67.3mpg actually only gets 53.3 mpg if you had used the correct information. You also did the same with a few other cars.
Bryan Pearson
Our motoring reviewer's reply
I am grateful to you for reading the car reviews so carefully. You are right, we should have stated clearly which figure was being used, NEDC or WLTP. In the following issue, written at the end of February, I was careful to do just that. At the time of going to press with the BMW review in early January, its WLTP figure wasn't published.
Yes, as you know, currently manufacturers are testing new cars by the WLTP measure. But they aren't obliged to quote it, as we are in a transition phase. When they do quote it, I always use it. Worse, when manufacturers now quote an NEDC figure on a new model, it's not a real NEDC figure at all, but one that's been back-calculated from the WLTP test by a somewhat makeshift algorithm. So it's not really comparable with anything much. It is indeed infuriating.
As you will also know, even the WLTP figure is only a sample, under controlled conditions. Conditions that all vehicles must follow during the test, yes, but conditions that can be very different from different drivers or different journeys in real life. Thus, in your example, the Mercedes C220d might possibly get 51.4mpg by some freakish coincidence on some journey or other, but by the same token might also get anywhere from roughly 35mpg to roughly 60mpg depending on driving style, speed, road and traffic.
I measure the consumption of every tankful I use. I have a spreadsheet going back 25 years, with dozens of cars covering something like 600,000 miles. My own fuel consumption figures are considerably worse than the NEDC (or indeed WLTP) claim. Moreover with the same car the consumption can vary widely – a long gentle motorway run might take me 20 percent further on a litre/gallon than a tankful that was predominantly stuck in London traffic, or driving well loaded through mountainous country.
One thing I've learned, incidentally, is that fuel consumption can be pretty accurately predicted without reference to the official figure. Various technical innovations – such as smaller engines with turbochargers, fewer cylinders, or extra gears in the transmission – have been barely able to offset other trends that have a baleful effect on consumption, such as greater weight and wider tyres. What matters for a given size of vehicle is whether its's a car or a crossover (tall and heavy is worse for fuel), and whether it's diesel (more economical than petrol) or hybrid (good in town, not on motorways) or plug-in hybrid (good if you plug in, not if you don't). And do not on any account have a roof rack unless you really need it.
Paul Horrell
---
Bumper cars
I am writing to you about something which has concerned me for some time. Why is it that all modern cars (approx. 1990s onwards) have plastic painted bumpers that are so easily scraped and cracked? Other alternatives used previously worked much better.
These bumpers do indeed look great painted to match the car's bodywork, but anyone with more than one brain cell can see that bumpers of any type are certain to be scraped or bumped many times during the lifetime of the car, no matter how careful the driver. Every day, we see dozens of vehicles with hideous white scratch marks and cracks to their bumpers, which spoil the whole appearance of the vehicle. Most are left that way indefinitely, because repairs and resprays cost so much that the average owner cannot afford to get them fixed.
The best bumpers were probably the chunky black wraparound plastic ones found on 80s cars such as the Sierra and Escort I used to have. Yes, they look drab, grey and dull when they get old, but they could take a lot of punishment without looking hideous like the modern painted ones do after the slightest damage. The manufacturers should not be allowed to make bumpers so impractical and easily damaged. I think they are taking us all for a ride here. Who is profiting from this?
Martin Yarde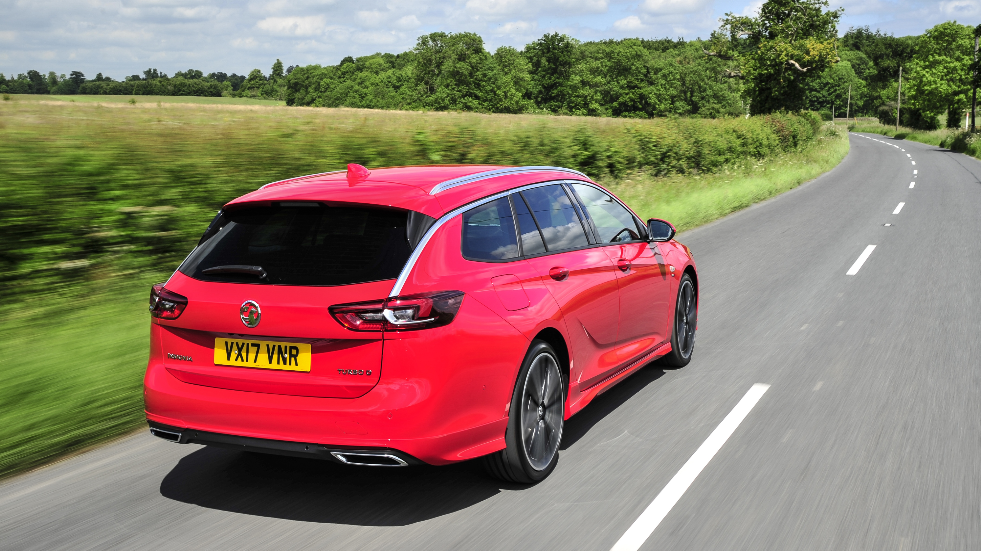 ---
Nissan Juke gearbox
Has anyone had any problems with their gearbox on a Nissan Juke auto? After driving 17,000 miles in just over three years, my gearbox studded when it changed gear. But, after contacting Nissan, they agreed to replace the whole gearbox – very good after-sales service.
Stuart Crook
---
Keep calm and carry on driving
The correspondence about peoples' anger at other road users (Mailbox March/April issue) puts me in mind of a very wise saying, which I have heard attributed to the Buddha: The only person hurt by your anger is yourself. Readers might do well to bear this in mind...
Mike Segal
---
Compost conundrum
Please reconsider the change of packaging for the magazine. Most councils do not accept this type of material for composting as it does not break down in the high-speed composting processes. For example, Cambridgeshire gives this advice – "Compostable or biodegradable 'plastic' corn starch caddy liners (e.g. BioBag), bio-plastic cups and cutlery (e.g. Vegware or Edenware) cannot be accepted in the green bins, even if they are EN13432 certified or display the compostable seedling logo, as they do not compost quickly enough for our fast composting process."
Further confirmation can be found at recap.co.uk, which includes the comment "It is important to keep items such as plastic or bio-degradable bags out of your food and garden waste bin as it can mean that whole loads can be rejected or could cost lots of time and money to separate".
If members follow the advice on the wrapper to place this in the garden waste bin that may lead to complete lorry loads being rejected at the processing plant if an inspection finds inappropriate material within the load.
I hope that you are able to make this change, but in the meantime I urge you to advice members correctly so that these are not placed in garden waste bins.
Don Wildman
Our editor's reply
We very much appreciate your feedback. If you're unable to put the bag in your food recycling bin or garden waste bin, you can put it in your home compost bin if you have a garden. If not, the bag will compost in ordinary household waste, so there's still an advantage over ordinary plastic that takes years to break down when buried. You can find more details on our website at boundless.co.uk/compostablewrapper and we remind readers that each council has different requirements.
---
Women in motorsport
I read with interest the article 'Game-Changing Women in Racing' (March/April issue). But was a little disappointed that it failed to acknowledge the contribution made by the early women pioneers. Ever since men began racing motor cars over a hundred years ago, women have wanted to do the same, they had to fight prejudice and bias in a sport dominated by men.
When in 1907 the first purpose-built motor racing track in the world was opened in Britain at Brooklands, women were banned from racing there. It was nearly 20 years before they were allowed to race against men. One of the earliest pioneers was Dorothy Levitt who won her class in 1903 at the Southport Speed Trials. She went on to be the first woman to become a successful works team driver and find international recognition.
1930 saw the marriage of Tommy Wisdom to Elsie Gleed and the start of one of the most successful and lasting husband-and-wife partnerships in motor racing. Elsie, known as Bill, competed at Brooklands, Le Mans, Mille Miglia and many other events. Post WW2 saw her compete in the Alpine Rally and Monte Carlo Rally. Elsie's daughter Anne Wisdom was Pat Moss's co-driver in the event covered in the magazine article. For further reading I recommend the Book Fast Women by John Bullock.
Brian Gleed
---
I enjoyed reading the article 'Women in Motorsport'. I was surprised that Lella Lombardi didn't get a mention. She is the only woman in F1 history to have had a top 6 finish (at the 1975 Spanish GP). I saw her drive in the Race of Champions at Brands Hatch in 1974 and the British GP at Silverstone in 1975. I last saw her at Le Mans in 1976 where she came 2nd in the GTP Class. We need more female drivers in motorsport and, like Vicki Butler-Henderson, I hope this happens soon.
Don Wheeler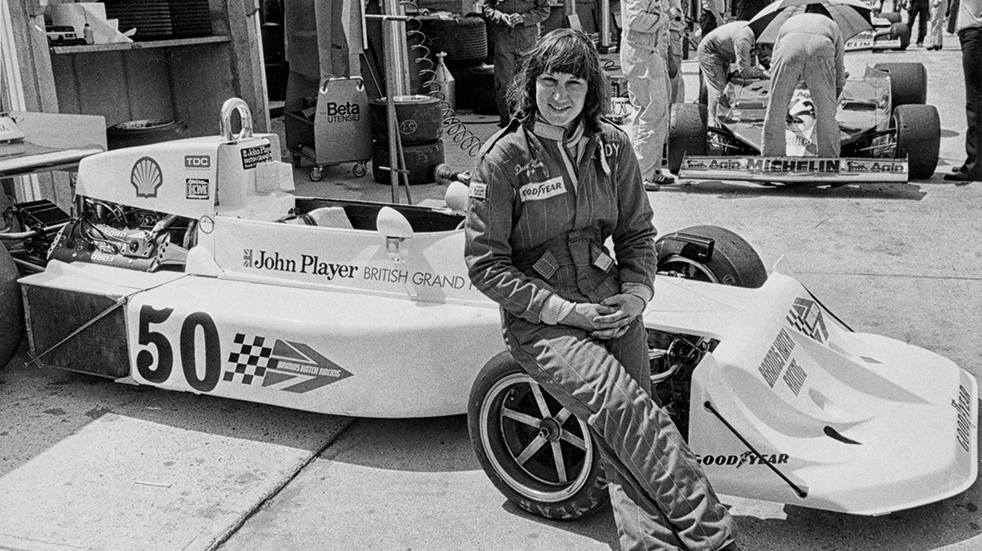 Desire Wilson. Image © Nick Rogers / Daily Mail / REX / Shutterstock
---
A black mark for my braking?
Following events involving Prince Philip in the Sandringham area, I watched an 86 year old woman on the BBC Breakfast programme describing how she is able to monitor her driving online and gets 100% scores every time. I assume she has the same device fitted to her car that some insurance companies require their customers to have. I like to think I am a good safe driver, but fear that I might score badly if I had one fitted to my car. Some years ago you published a letter from me about issues with the rear discs on the vehicle I drove at the time. They caused the car to fail its MOT test; they weren't worn out...on the contrary they were hardly worn at all and this was the problem. At the time I was in the habit of braking gently and progressively and I discovered that the system allocated all the braking to the front discs in these circumstances so the rear discs had become corroded through lack of use.
To prevent this happening with my current vehicle I have "refined" my driving technique. At various intersections in my local area, which are approached downhill, I find that engine braking has minimal effect on road speed despite lifting off the throttle asap. In the past I would have used my gentle, progressive braking technique: nowadays I brake late and hard with due consideration for other road users, of course. It does put the wind up my wife, though.
I pose the question to your readers... do they think I would get marked down for bad braking habits by one of these gizmos?
David Beale
---
Automatic gearboxes on icy roads
I recently heard on the radio an expert from the Society of Advanced Motorists advising that in icy or snowy conditions it is always best to engage second gear when starting off in order to gain a better "hold" on the road. As someone with an automatic gearbox, I don't have that option. Plus with the steady increase in electric vehicles, manual gearboxes will become obsolete. Let's hope the winters stay mild.
Ann May
---
We need the evidence
There is a lot of topical stuff in the Boundless magazine, but far too much of it is opinion and assertion by non-experts. Unless backed up by factual evidence this is valueless (apart from its role in making us laugh – or fume!). Motoring is entering its second-ever period of unprecedented rapid change (the first being the advent of practicable cars over a century ago). Don't get me wrong, I'm enthusiastic about the prospect of electric cars (and even about fleets of self-driving taxis to replace private car ownership, if that ever happens). But in this climate of change actual facts are vital, so please can we have some? Take Robert Llewellyn's piece about EVs as an example. What he says is unconvincing:
"Lifetime costs of EVs are already below those of petrol or diesel." Really? On what assumptions? This is surely untrue for many like me, a retired civil servant with car use below 3000 miles a year. EVs are still very expensive to buy, and the battery packs do not last very long before needing a costly replacement. And when EVs are ubiquitous, what will Government be doing to replace its lost revenue from tax on petrol? Surely these taxes will have to be put onto electric power for EVs instead, or if that's not feasible, put onto the purchase price of EVs?
"Battery technology offering 300 mile range for private cars is nearing commercial production." Great news if true. But is it, and how much will these batteries cost? Getting high-tech stuff out of the lab; cheap enough; and fit for everyday use by consumers is often a ten-year development process. And some early claims about performance are never borne out in everyday use. (Just look at manufacturers' unrealistic figures on MPG for petrol and diesel cars. And that is for a mature technology!).
"The Government should encourage EV use by installing a nationwide easy-access charging point network." This will indeed be necessary but there is a more fundamental issue. Where is all the extra "green" electric power to come from? If all the nation's cars went electric at fairly short notice, the result would be days of regional blackouts and no mobility – as the grid would surely have to introduce a rotating programme of power cuts in order to cope with demand. An awful lot of power stations are near the end of their life. I have no confidence at all in the Government's ability to join up the dots and plan ahead for a future of green electric transport. After all it has made a complete shambles of railway electrification policy, which is a far easier thing to get right.
Nigel Watson
Our editor's reply
Robert Llewellyn's comments were presented as an interview and represent his views. We hope you find the Future of Motoring feature about EVs and fuel stations, researched by our motoring editor Dan Read, an interesting read.
And you can read more about the topics in these letters:
Learn to ski as a family

Robert Llewellyn on the future of electric cars

Our road trip around the hills of the Lake District