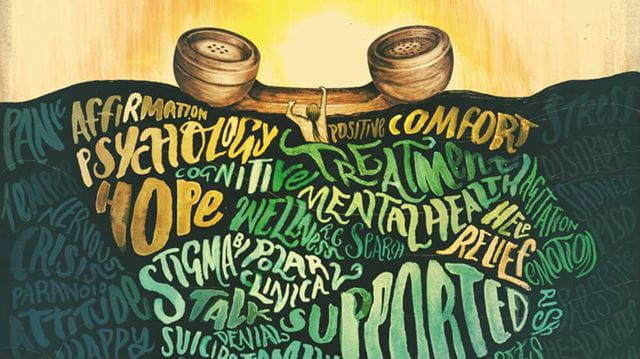 ---

"Like having a weight taken from my shoulders." "You gave me help and hope." "I felt less alone."
These are just three comments made by relieved callers to the mental health Infoline run by the charity Mind. With an estimated 1 in 4 people in the UK experiencing a mental health problem each year, they're far from alone in needing someone to talk to. So the people who pick up the phone – a team of ten dedicated advisers at Mind, handling 70,000 calls a year on everything from financial worries to suicidal thoughts – are doing an extraordinary job. "It takes a certain kind of person," says Stephen Buckley, Information Manager at Mind. "They're dealing with a constant stream of calls, staying cool and focused in the face of some of the issues they're presented with. And they keep that going over the course of a seven- or eight-hour shift."
---
A vital port of call
Mind says that while the overall number of people with mental health problems hasn't changed significantly, worries about money, jobs and benefits can make it harder for people to cope with them – and this results in more people needing support. "Demand for the service has grown consistently over the last few years, and some of the issues people are coming to us with are getting more complicated, particularly as real-world services get pulled back," observes Stephen.
Across the country, public funding for mental health care is under pressure. Mental health problems are indiscriminate and can affect anybody, but studies have suggested those working in the public sector are particularly affected. That's one reason Boundless has chosen Mind as a Foundation charity, channelling money to its Infoline service. More than just a support line, this is a gateway to all Mind's services, and a starting point for the thousands trying to navigate the complex journey through mental health services and support.
Callers fall into roughly four groups. There are those who suspect they may be suffering something like depression or anxiety and are looking for more information or reassurance; those who have had a diagnosis and are 'in the system' but experiencing problems with their treatment or care; those who are worried about a family member or friend but don't know what they can do; and, finally, those who are in crisis, or approaching crisis – the point where they feel they simply can't cope. As Stephen says, it takes a certain kind of person to deal with that.
---
Did you know
In England alone, around 14 million people experience mental health problems each year. Less than two million of these are in contact with specialist mental health services.
---
"Every day is different"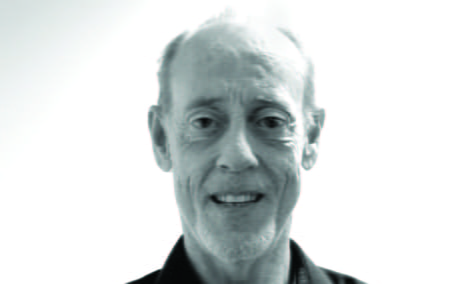 As one of the Infoline advisers who answer a constant stream of calls, texts and emails, Ian Pritchard [pictured] never knows which aspect of mental health he'll be discussing next…
During an eight-hour shift we might take between 20 and 30 calls. The first comes through as soon as I log on to the phone system – and once I begin, it's often non-stop until I take a break in two or three hours. I'm fully focused on what each client is saying, so there are times when advisers around me leave and I don't even notice they've gone.
You're constantly learning – mental health is a huge area and I learn something new every day – but you develop enough confidence to think that, whatever the call is about, you'll be able to deal with it. With some callers, it's a case of providing information. A common issue is that someone is on a waiting list for counselling to help with depression and/or anxiety, but the list is really long and they feel they need help more quickly. Some of our local Mind centres offer a counselling service, so I can put them in touch with these.
The benefits system is another one of the major issues we hear about. It can create financial worries, and that then affects people's mental health. The hardest calls are from those suffering with acute problems. If someone is having a panic attack, I stay on the phone with them using relaxation techniques to bring their anxiety down, before we discuss local services that might offer useful support. Sometimes we get calls from people experiencing suicidal thoughts. On calls like this, you have to balance offering support, while sensitively discovering why they want to take their own life, and if they have a plan. Whatever anyone tells us is confidential, but if we're worried someone isn't feeling safe we can call 999. It's never easy to make that decision and we'll always consult with the wider team here before taking action. Hopefully you'll hear their voice gradually lift, and ideally they'll tell you at the end of the call that they're going to seek support.
After a difficult call like that, we can always take some time out. We all see a counsellor once a month, and more often if we need to. We're not an emotional support line – our focus is on providing information and directing people towards the right support – but there is an element of emotional support if people need to talk. We get some lovely feedback. In general, people are grateful for the support we offer. It's great going home knowing I've been a part of that process.
---
Did you know
Since 2010, funding for mental health trusts has fallen by almost £600m - while referrals to community mental health services rose by nearly 20%. The £1,000 donation from Boundless supports the Infoline for just a week - so we need to keep raising money.
---
In their own words
The Mind Infoline makes a real difference to callers - here are four comments from users of the service

Just the feeling of relief that, at last, someone was listening and that I wasn't having to cope alone. It was like having a weight taken from my shoulders.

You gave me help, hope, kindness, an understanding of the illness, how and where to get the right treatment. I'm now able to lead a normal, happy life.

I feel at peace, I know where to go with my problems. Claire was wonderful and she listened. I cannot give her enough gold stars – absolutely fantastic.

My son was suicidal – it was such a relief to speak to someone who understood and reassured me that there were people able to help. I felt less alone.
---
What next?
Mind runs over 900 projects through local branches, and produces a range of publications - the Infoline can guide callers to these and other services best suited to their situation so they get the help they need.
---
If you would like to donate to this worthy cause visit boundless.co.uk/boundless-foundation, or if you have any fundraising ideas let us know at foundation@boundless.co.uk