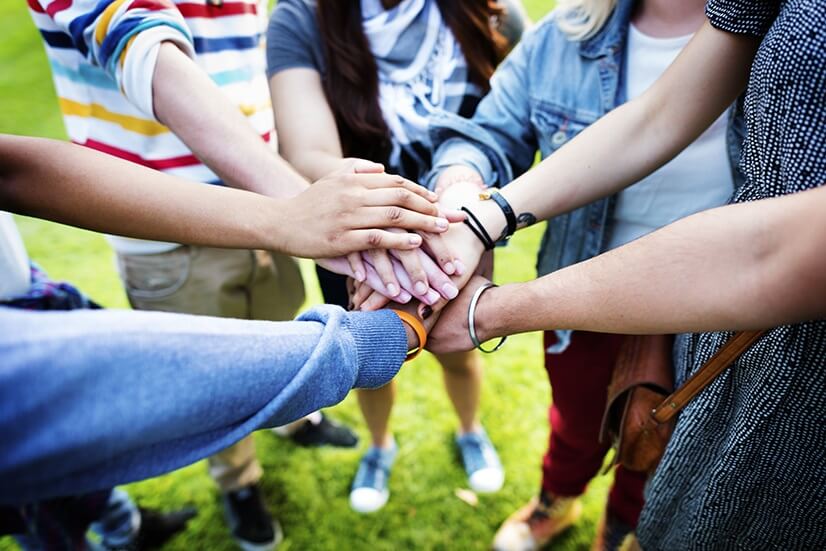 ---
The leading mental health charity in England and Wales, Mind provides advice and support to those suffering from mental health issues, aims to raise awareness and promote understanding, and campaigns to improve services.
Boundless is proud to support an organisation whose recent Mind well-being campaign encourages people do more of what they enjoy, keep active, and set themselves challenges
Paul Farmer, chief executive of Mind for 10 years (pictured), received a CBE in May of this year for his services to mental health. We spoke to him find out more about the UK's best known mental health organisation, with its high profile president, Stephen Fry (pictured below).
Boundless: Mind's role is to offer people support and to play a part in improving wellbeing, how successful have you been as an organisation?
Paul Farmer: We've seen lots of progress in recent years.
The Government has for the first time committed to ensuring that mental health services are treated as equally important as physical ones, and we've seen the launch of a Five Year Forward View for Mental Health which outlines how NHS England and other statutory bodies will work together to ensure services reach a million more people a year by 2020/21, backed up by an extra £1 billion funding.

The national conversation around mental health is getting louder and more empowering, but there's still lots of work to be done.
How prevalent are mental health issues? Is it just depression which is on the rise?
One in four people will experience a mental health problem in any given year, and these range from depression and anxiety to rarer problems such as schizophrenia and bipolar disorder.
The number of people experiencing mental health problems doesn't tend to change dramatically, but research suggests that the recent recession was the cause behind an increase of suicides globally, particularly amongst men.
The rate of anti-depressants being prescribed has also been increasing for a number of years, although this could be a sign that doctors are getting better at spotting symptoms of mental health problems or that people are more willing to seek support. According to the World Health Organisation, by 2020 depression will be the second leading cause of health problems in the world.
What are some of reasons behind mental illness?
We all have mental health in the same way as we have physical health and both can fluctuate over time. The causes of mental health problems vary widely and, in most cases, no one is sure precisely what is the cause. Factors include childhood abuse, social isolation, bereavement, stress, unemployment, debt, discrimination, a long-term physical health condition, drug and alcohol misuse, traumatic events and genetic factors.
Can you talk about one of the campaigns run by Mind which may have altered public perception of mental health?
Mind, together with Rethink Mental Illness, runs Time to Change, an anti-stigma campaign in England and Wales. Since its launch in 2007, Time to Change has reached millions of people with the message that 'It's time to talk' about mental health. It has seen a nine per cent reduction in discrimination as reported by people with mental health problems.
We can't shift attitudes overnight but we're on the right track.
Are services improving and are people getting the help they need?'
NHS mental health services are under enormous pressure as they've been underfunded for decades. Some services are close to crisis point.
It's sadly unsurprising that suicides are rising - too many people can't get the care and support they need.
Can anything be done to counteract the rising rates of depression?
We're simply not doing enough to prevent people from developing mental health problems in the first place.
Public health programmes go to great lengths to prevent physical health problems, but are woefully behind with mental health. Mind's own research shows that just one per cent of the public health purse is currently being spent on mental health.
The wider economic cost of not tackling mental health problems is estimated to be over £100bn a year, and the human cost far, far greater.
What can people do if they are worried about someone they know?
The most important thing is to encourage them to open up and get some support - in a caring and sympathetic way.
You don't need to be an expert to talk about mental health and sometimes you don't have to explicitly talk about mental health to find out how someone is doing – it can be as simple as texting them to let them know you're thinking of them, inviting them out for coffee or dinner or going for a walk.
Because of Mind, millions more people have access to advice and support. We're building on change, but we know there is much more to do, and the work that we do would not be possible without the people who support us. Our partnership with The Boundless Foundation will help us to provide information, support, and advice to the 1 in 4 people across the country who are affected by mental health problems.
For information, support and advice visit www.mind.org.uk or call Mind's Infoline on 0300 123 3393
To find out more about starting conversations and tackling mental health stigma, visit www.time-to-change.org.uk