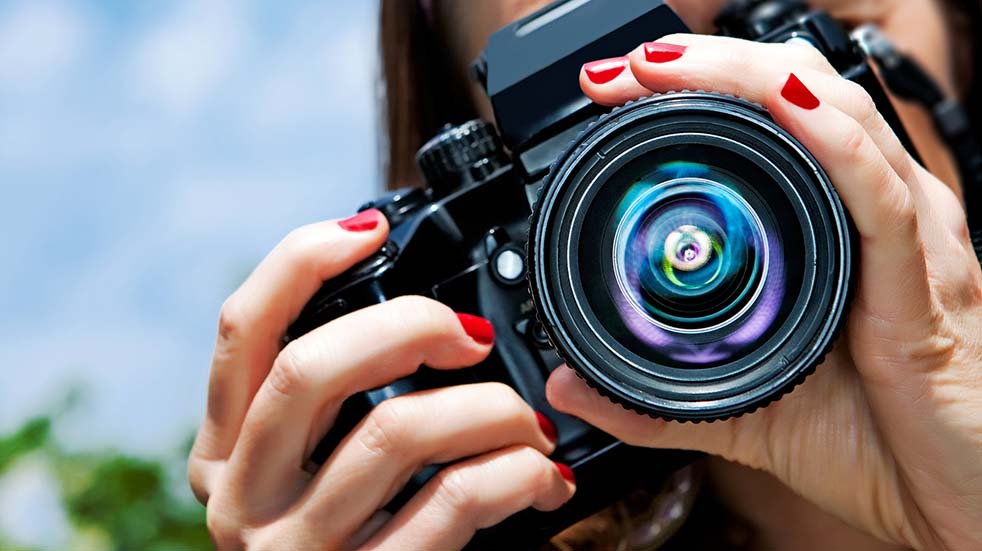 Whether you like taking pictures for a hobby or just happened to take an amazing shot on the spur of the moment, we'd love you to share your handiwork with us.
As with previous years, the 2021 Boundless Photography Competition will be accepting entries in a number of different categories. Each will have its own winner and two runners-up, and there will also be an overall winner of the competition.
Category winners will each receive a £50 voucher, while the overall winner will receive a £300 voucher to spend on photography equipment at a retailer of their choosing.
• Find out how to join the Boundless Photography Group
The categories
This year, there are five new categories to consider, and you may enter as many of them as you wish:
1. Beyond four walls
From coastal walks and woodland adventures to the quiet pleasures of pottering around the garden, share your love of the great outdoors.
2. Animal magic
Whether furred or feathered or anything in between, wandering in the wild or making the most of home comforts – the animal kingdom is calling and we'd like you to answer.
3. Defying gravity
Be it a show of sporting prowess, jumping for joy or a bird in flight, subjects need to be strictly off the ground in this category.
4. Stupefying structures
Is there an amazing edifice that has captured your eye? Or a sculpture that's taken your breath away? Perhaps an iconic candy-coloured beach hut is the order of the day... Whatever it is, we'd like to see it.
5. Communities captured
Clapping for carers, local heroes in action, socially distanced reunions and small acts of kindness – celebrations of the new normal are what's wanted here.
• Take wildlife photos like a pro with our expert tips
How to enter
If you're keen to submit an image, it couldn't be simpler. Following the naming guidelines and entry criteria (see below), please send your image, along with your telephone number and membership number, to photography@boundless.co.uk.
Naming your file
When submitting your images, the following naming conventions should be used: CATEGORY_FIRST NAME_SURNAME. For the purposes of naming your image, please use the following shortened category titles: 4WALLS (for the 'Beyond four walls' category) ANIMAL (for the 'Animal magic' category), AIRBORN (for the 'Defying gravity' category), STRUCTURES (for the 'Stupefying structures' category) or COMMUNITIES (for the 'Communities captured' category).
• Hone your sketching skills with the help of the Big Draw Festival
Entry criteria
All photographs will be judged on the following criteria:
Composition

Technical ability

Originality

Interpretation of the theme
• Images may be digitally enhanced to remove spots or scratches, but not manipulated.
• Format: JPEG or TIFF.
• Images must be of a resolution sufficient for an 8 x 10in or 8 x 12in print, at a resolution of 300 dpi (dots per inch). Suggested minimum resolution for an 8 x 10in picture would be 1,600 x 2,400 pixels (approximately 3.8 megapixels); for an 8 x 12in it would be 1,600 x 3,000 pixels (approximately 4.8 megapixels). Larger sizes are, of course, acceptable.
• Images may be cropped as long as the resulting image meets the size requirements listed above and fits a standard aspect ratio of 4:5, 3:4 or 2:3. (For reference: 35mm film cameras and digital SLRs make images with a 2:3 aspect ratio.)
• We regret that we are unable to accept postal entries.
• There is a maximum limit of 10 entries per person.
• The deadline for entries is midnight on 31 January 2021.
Tips and tricks
Boundless's resident photographer Seb Higgins shares his expertise to help you get the best from your images
Ditch the presets
Shoot in manual mode as much as possible to hone your technique and learn instinctive camera skills.
Restrict
Pretend you are shooting on a film camera with just a 24-photo allowance – this will make you consider the different elements of the shot in more detail.
Shoot alone
This will help you to fully immerse yourself in your surroundings and give you a state of alertness that renders you more likely to notice the environment's idiosyncrasies.
Get your format right
Have a go at shooting RAW – this format will capture as many colours as possible, and generally produces higher-quality images.
Make mistakes
The best way to learn is through trial and error, so take photos as often as possible – and try all sorts of different subjects and compositions for variety.
Let the light in
If you have an exposure readout on your viewfinder, remember to use it to help expose your picture perfectly. This will help ensure your image is neither too dark nor too light.
Open up the lens
When photographing a single subject, use a wide aperture: something between f1.2 and f5.6. This will make the subject really stand out from the background.
Use the shoulder strap
Simple, I know, but amazing images are often missed while your camera is hidden away in its bag. Make sure that your camera is easily accessible so that you don't miss those fleeting moments.
Be critical
Go through your photos as soon as you finish shooting. This is when you're most engaged with the outcome. Analysing the images will help you spot those where you may have been able to get a better shot and work out how you might want to shoot them in the future.
Pick your timing
Consider the time of day for that outside photo shoot – why not use the blue hour or golden hour (30 minutes before sunrise or 30 minutes before sunset respectively) to add different colour depths to images.
Photos: Getty Images