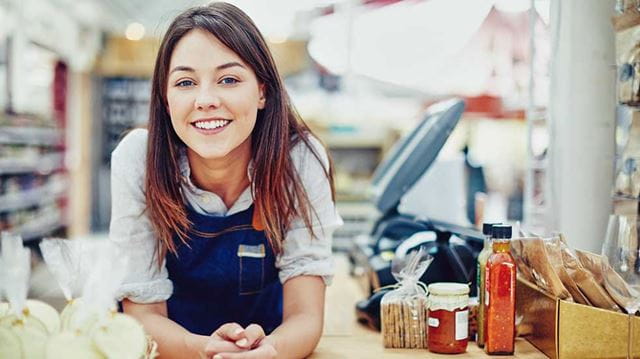 It's always important to support local businesses, but this year might be more vital than ever, with many independent shops, cafés and manufacturers suffering as a result of Covid-19.
Launched as a non-commercial campaign by American Express in 2010, Small Business Saturday is aimed at encouraging consumers to support small businesses in their local communities, as well as highlighting success stories among independent companies. The annual event takes place on the first Saturday in December (5 December this year) but aims to have a lasting, year-round benefit.
On an ordinary, non-Covid Small Business Saturday, customers across the UK get out and support all types of small businesses, with many stores hosting events and offering discounts throughout the day. But even with lots of shop doors still closed, it's become increasingly easy to support small businesses online, with many adapting to the changes that the pandemic has brought about.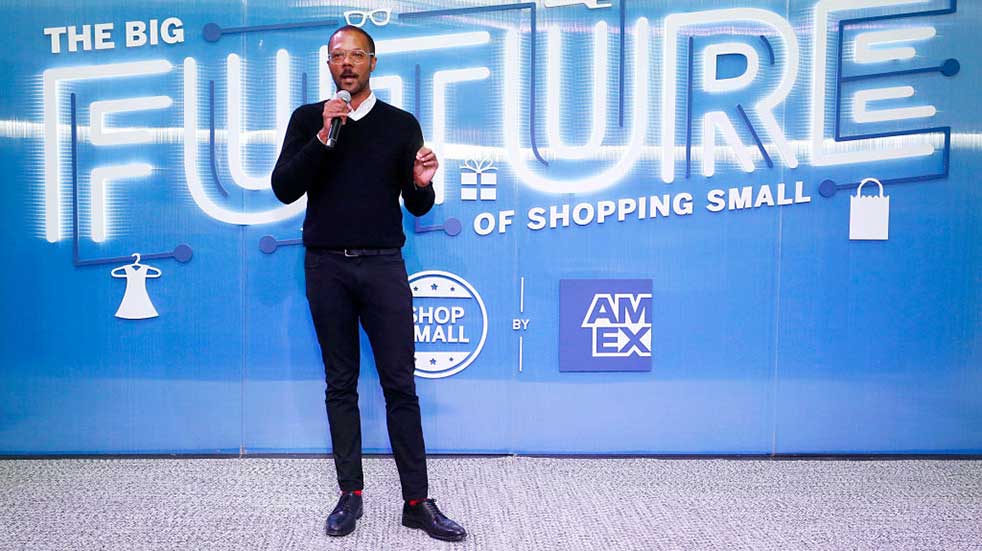 American Express VP Walter Frye spoke at Small Business Saturday's 10th anniversary celebration in New York last year
The cost of the coronavirus
A survey undertaken by Simply Business before the second nationwide lockdown found that the coronavirus has cost the average UK small business more than £11,000, and that figure is likely to be much worse in some cases. It also found that 234,000 small businesses have stopped trading, with one in five saying they didn't think they could survive a second lockdown.
However, even though it's a tough climate for small businesses, there are things to feel positive about, as some owners have been able to adapt to shifting shopping habits and are showing amazing resilience. For example, the Simply Business survey found that 85% of small business owners intend to remain self-employed despite the hardships they're facing. One in 10 said they're planning to start a new business, while one in five have adopted new technologies to help them weather the storm.
Reasons to be cheerful
Research carried out by American Express and Small Business Saturday supports these findings and found more reasons to be cheerful: many small businesses have moved with the times by offering people new ways to shop, introducing deliveries, takeaways and virtual consultations. It revealed a huge amount of love from shoppers who want to do their bit to help. Another survey they carried out suggests that the lockdowns have actually boosted the UK's love for small businesses, with 59% of Brits saying they now support local businesses more than they did before.
Michelle Ovens, director of Small Business Saturday, says: "This crisis has brought home just how much small firms are at the heart of our communities. They have been there for customers and shown strength, determination and agility in coping."
One business that quickly adapted the way it works is Tom Foolery Coffee Company in Shoreham-by-Sea. It was left reeling by the pandemic, but owners Bob and Vanessa McCulloch swiftly built a new takeaway counter at the front of the store, and also introduced a new retail product line, which has proved popular locally.
"Covid-19 has been tough for our business, but support from our community has been amazing," says Vanessa. "People have been very appreciative of the changes we've made and have got behind us."
Last year, an estimated £800m was spent on Small Business Saturday in small businesses across the UK, with a record 17.6 million people opting to shop local on that day alone.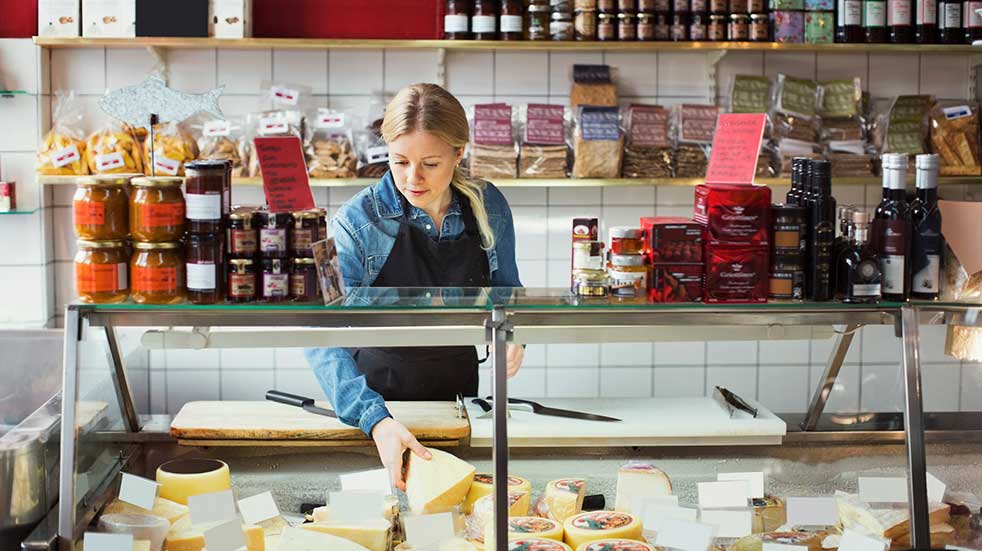 What local business owners have said about Small Business Saturday
Rowena Howie from Retro Revival: "Small Business Saturday connects people. It reminds the public to shop small, appreciating the richness and diversity of the UK's small businesses. It also reminds the people who work in small businesses that they make a difference and are appreciated."
Minal Patel from Marketing by Minal: "Small Business Saturday has been a huge boost for my business. Not only has it given me exposure, I've also found new clients by getting involved with the campaign. I'd encourage all small businesses to get involved!"
Nic Till from Riverhead Coffee: "Small Business Saturday has benefited me and my business in many ways, including reposting and sharing our social media marketing, enabling us to gain regional and national coverage for our brand. We have also gained invaluable connections with other small businesses to share knowledge and ideas. Taking part in Small Business Saturday on even the smallest level, such as including the #smallbizsatuk hashtag in posts or registering your business on the website, is so easy to do – every small business should get themselves involved!"
How to get involved in Small Business Saturday 2020
• This year's Small Business Saturday will see the UK's first virtual roadshow supporting small businesses across the country. It will offer a month-long, intensive programme of advice, workshops and mentoring to help businesses with things like digital marketing and money management. The Tour will host daily virtual visits to 33 locations across the UK, from capital cities to rural communities.
• Each year, Small Business Saturday selects 100 of the UK's inspiring small businesses to make up the SmallBiz100. These are then showcased on social media on each of the 100 days running up to the event, helping to shine a light on the small business community. This year's SmallBiz100 includes a range of small companies, from a family-run florist in Bristol to a beauty salon in Inverness, a virtual PA in Northern Ireland to a wine school in Chester. Use the hashtag #SmallBiz100 to share your support on Saturday 5December and to see what else is going on.
• Go to Small Business Saturday – if you're a shopper, you can search for local businesses near you that need your support. If you're a small business, you can use the website to add your own company to their directory for free, download a marketing pack and get a shout-out on social media.
Photos: Getty Images