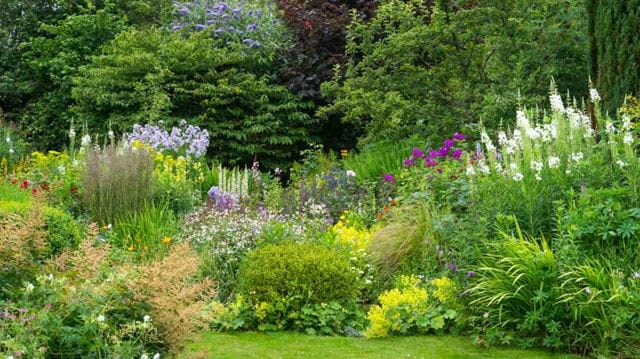 While the particularly green-fingered may have already carefully planned and planted their gardens for spring, you haven't missed your chance if your beds are still bare, even by the end of June.
From petunias and pansies to lobelias and busy lizzies, if you're looking to make the most of the warmer weather with some late spring gardening, there's a whole array of different bedding plants to consider, perfect for cultivating at this time of year.
And remember, as a Boundless member, you can save on a variety of home and garden supplies. To find out more, click here or visit our dedicated membership page.
---
Antirrhinum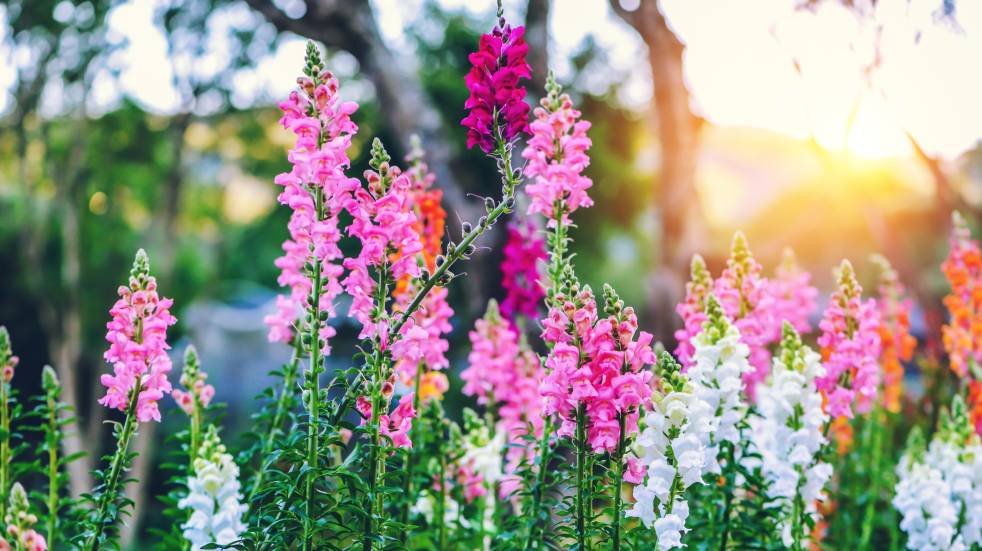 Also known as snapdragons, antirrhinums are easily recognised thanks to their architectural flower spikes, unusually shaped blossoms and lengthy flowering time. Found in an assortment of vivid colours, antirrhinums can grow upright, dwarf, or trailing depending on the variety. Dwarf plants are best suited to smaller beds, borders, and patio pots; while taller snapdragons make for excellent cut flowers and are ideal for giving extra height at the back of borders. And if you're looking to give the wildlife in your garden a helping hand, antirrhinums are also particularly popular with bumblebees, providing a fantastic source of nectar in addition to their beautiful blooms.
---
Busy lizzies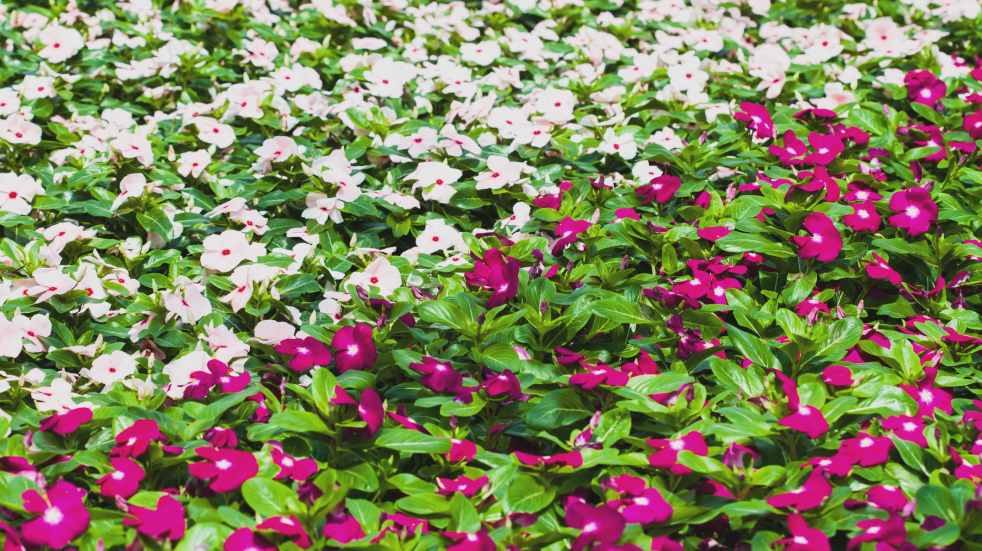 Busy lizzies (Impatiens) are also excellent late spring bedding plants, producing impactful blooms in a range of distinctive colours including pinks, reds, purples and whites. Ideal for shady areas, busy lizzies possess several characteristics that position them as the perfect bedding plant: a very long flowering time, a bushy mound-like shape, and the ability to quickly spread providing excellent ground cover in beds, borders or for rapidly filling patio planters. Plus, impatiens' blooms will easily last through the whole of summer right up until the first frosts of the year.
---
Cosmos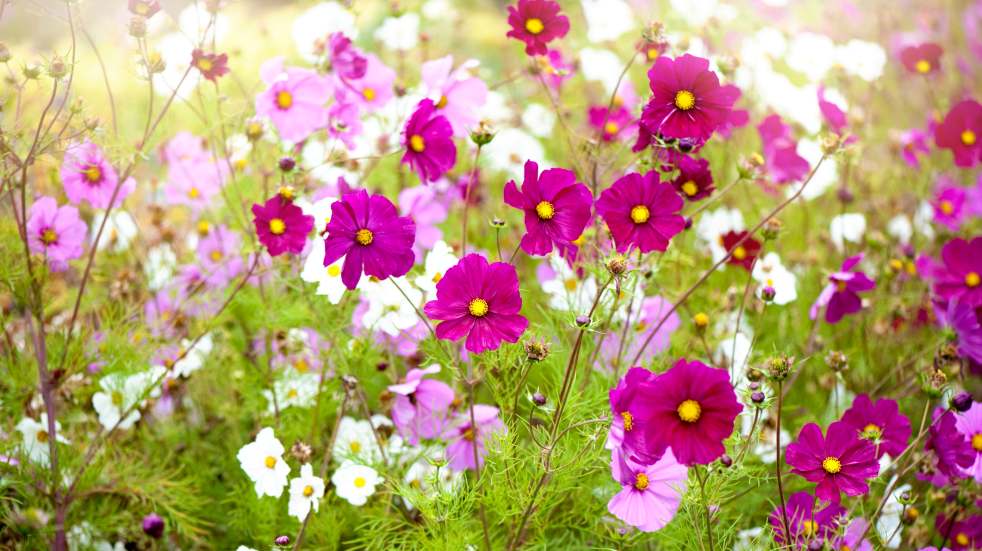 For attracting bees and butterflies, there are few flowers more adept than cosmos, whose enormous saucer-shaped blooms sit gracefully on slender stems with lots of pollen for pollinating insects. Their fern-like foliage adds texture to bedding schemes and looks great in a more natural cottage-style bed or border. Their flowers are found in brilliant hues of yellow, orange, red, pink and white. As half-hardy annuals, cosmos are great for planting at the beginning of summer, since they won't withstand the lower temperatures earlier in the year; they'll then bloom profusely until at least mid-autumn.
---
Geranium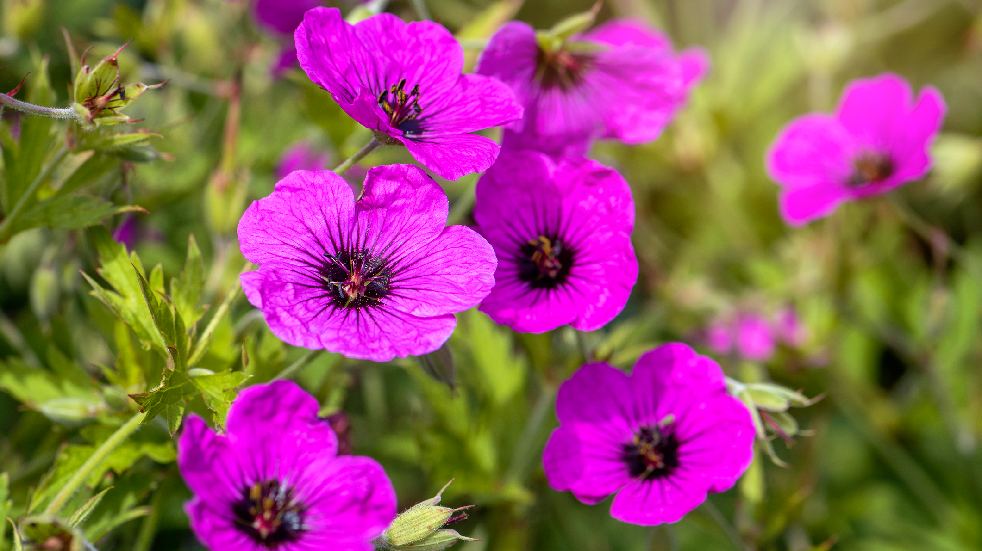 These hardy, sun-loving plants are best suited to hot, dry locations and flower between late spring and early summer. Known for their distinctly botanical scent geraniums are highly adaptable plants that come in trailing, climbing and upright varieties, ideal for beds, borders, pots, hanging baskets or troughs. Geraniums are typically found in shades of pink, red, and white. And thanks to their hardiness, if you bring your geranium inside by autumn, with enough light, they'll continue to bloom throughout the winter months.
---
Sweet peas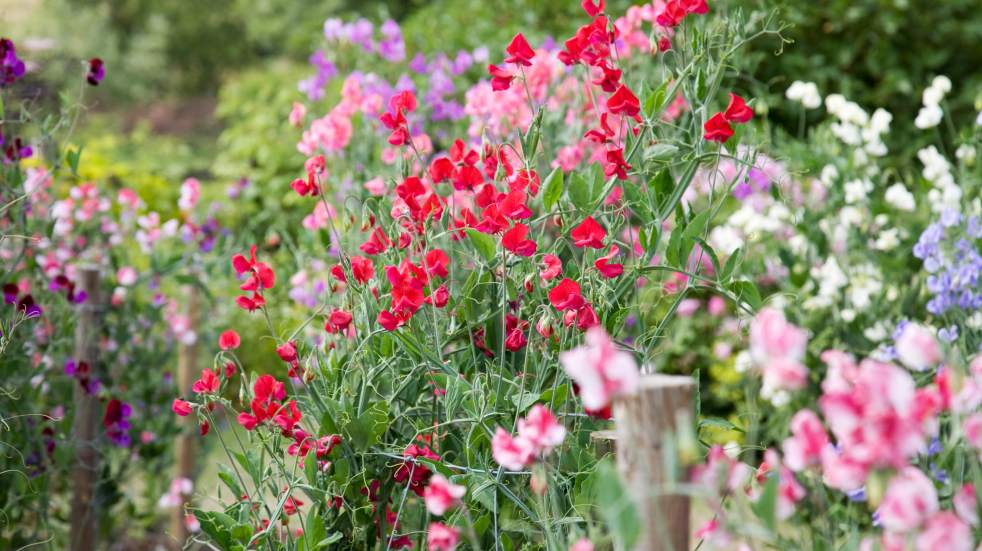 Another pretty bedding plant that's perfect for a cottage garden, sweet peas make for a wonderful addition to any late spring planting scheme. Plant them at the back of beds or borders and allow them to scramble up trellises, wigwams, or nets for maximum impact, reaching a height of up to 1.8 metres (6 feet). Or if you're aiming for ground cover in front of beds and borders consider dwarf varieties of the plant. Either way, sweet peas are fantastic late spring bedding plants with their pleasant aroma and broad range of colours. They're also frost hardy, meaning they'll easily survive a chilly winter's night, enduring temperatures as low as -4 degrees.
---
Petunia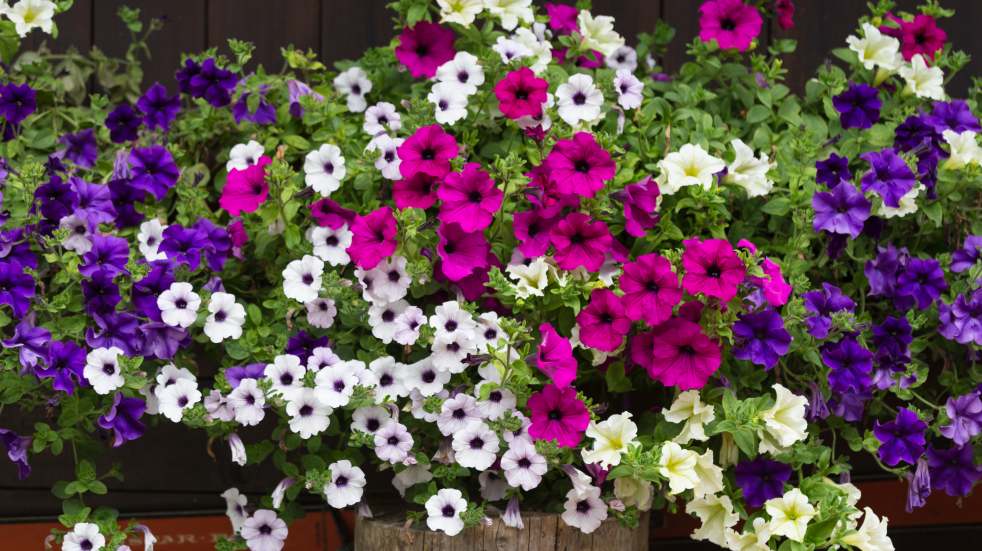 Recognised for their wonderful trumpet-shaped blooms, petunias can be found in a veritable rainbow of colours and patterns, including stripes and picotees. These trailing or upright half-hardy annuals look great pouring from hanging baskets, window boxes, and pots, or planted en masse in beds and borders. And if you're looking to add a splash of purple to your scheme, petunias are a great choice since they come in tones of mauve, lilac-blue, and deep royal purple.
---
Pansies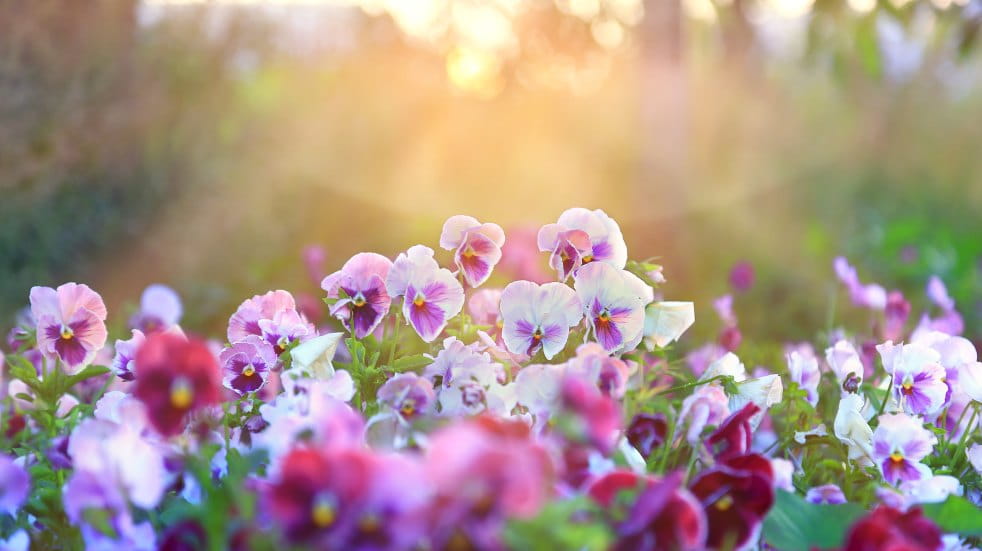 Pansies are a colourful and incredibly easy-to-grow cultivar that provides long-lasting blooms from late May right through to the first frosts of the year. They appreciate wet, humus-rich, well-drained soil and grow best in either full sun or light shade. They come in a variety of colours ranging from pure white to deep purple, and are ideal for cheering up baskets, pots, troughs, and border displays with wide ground cover. And if you're fastidious with your deadheading, your late-spring pansies will keep on blooming across the whole season.
---
Lobelias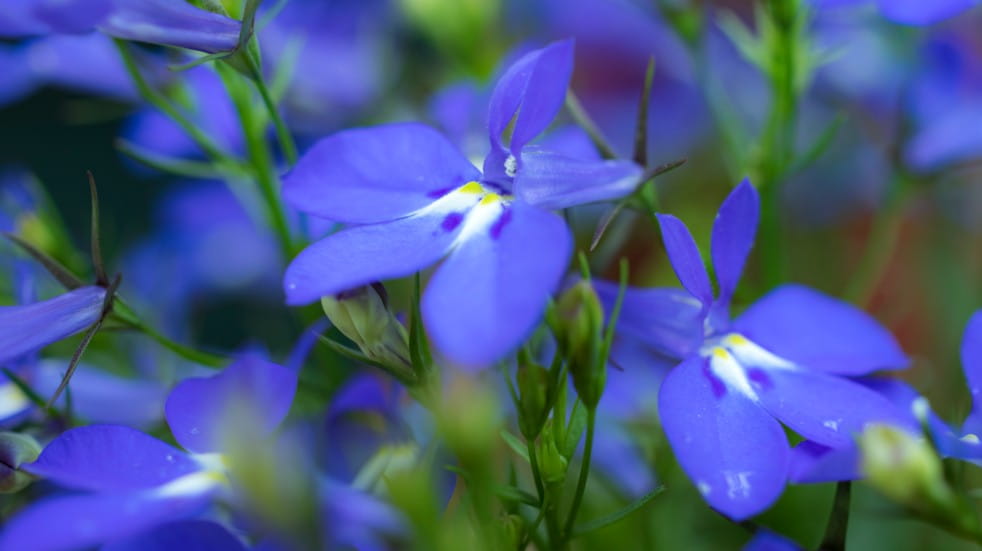 Lobelia's delicate creeping blossoms make lovely thick cascades of colour in hanging baskets and pots, while their upright forms are ideal for edging beds and borders. Easy to cultivate, lobelia's tiny blossoms last for an impressively long time, and look especially nice when mixed with other bedding plants. Available in a range of blue, purple and white colours, lobelias are ideal for cool-colored planting designs.
---
Do more with Boundless
To benefit from amazing offers, along with dozens of other deals on holidays, motoring services, experiences, shopping and more, join Boundless today. To find out how, visit our dedicated membership page.