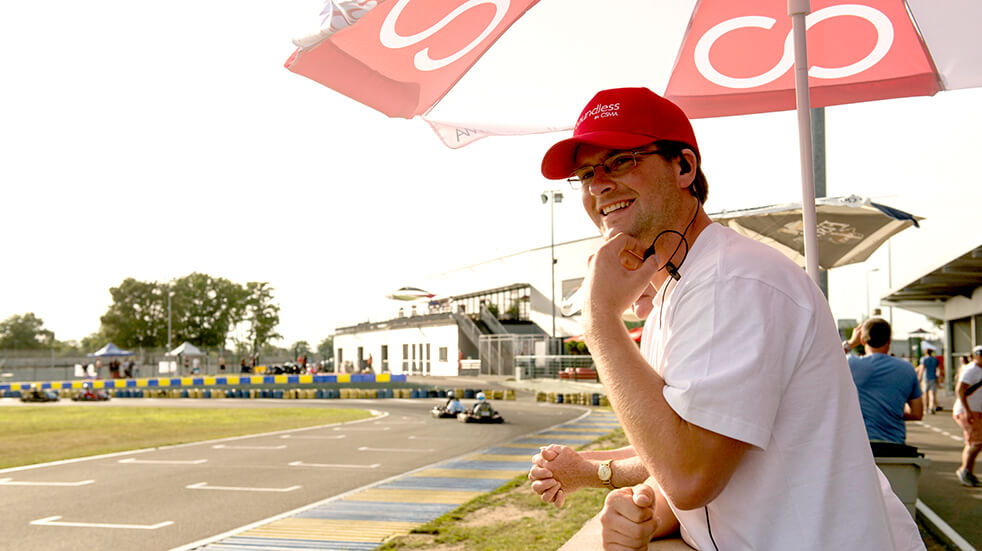 Whether you have plenty of free time or just an occasional hour to spare, voluntary work is a fantastic way to give back to your community.
Volunteering has so many benefits and Volunteers' Week is the perfect time to try something different. Voluntary work can help you gain skills and experience, make new friends, and boosts your confidence and self-esteem, which makes you more able to achieve other goals, relieves stress and helps to stave off depression. Volunteering also helps keep your mind active, and a new study suggests that volunteering for one hour per week can reduce the risk of dementia in later life.
If you're interested in volunteering, we'd love to help you get started. If you'd like to know about Boundless events where you can volunteer – such as our upcoming summer concerts – simply go to your Account and turn on 'Volunteering' in your interests. We'll then keep you updated on opportunities. You can find out more on our Volunteering page.
And if you have any ideas about a new event you can apply to run your own with help and support from Boundless, plus funding and training where needed. Fill in this form or send us an email with details of what you'd like to organise, whether it's a social break, a sports activity, travel idea or a community event.
Meet our Boundless volunteers
Liz Clift and Alan Wakeman are two members who are already running their own events for Boundless; read their stories of how they got involved and they may inspire you to try your own!
Liz Clift volunteers for the Boundless Social Breaks and Holidays group, after joining the club in the early '80s, and she's now adopted the role of secretary. "I used to work for the MOD and was on their social committee for 18 years, and I organised events for them," she explains. "This year I've starting using that experience to organise and host breaks for Boundless, within about a two-hour radius of Andover. It's lovely to meet the members and there are some people who come regularly. My husband Roger comes with me to host, so we both get to know everybody and there's always a very friendly atmosphere. I've got four breaks this year: one coming up in Oxford, and one in May that we do annually at the Cotswold Water Park.
"In the future I'd like to organise more breaks in Europe as I have a lot of knowledge and I'm happy to take the responsibility to plan breaks that people would enjoy. I pick locations with lots of interesting things to do - in October we're going to Leuven in Belgium. We're planning a brewery visit, plus a visit to Brussels and stop off in Bruges, so the break will give people great value for money.
"I volunteer because I enjoy organising a break that I think members will enjoy, as a benefit of their membership. I like meeting people, and there are people who've now been on two or three breaks that I've organised."
Volunteer to run events
Alan Wakeman is planning his own events through his passion for motorsport. "I've been involved with motorsports since 1980 when I first held a competition licence, and I'm still very active as a competitor – I've been the Welsh National Auto Solo Champion for the last two years and the South West Champion for the last three years. I've competed up at World Rally Championship level, supported by Boundless and Frizzell.
"I worked in sales and marketing in the IT industry, so running events is very much in my blood. Now I'm retired I'm looking for other activities to keep me involved. The numbers of people involved in the more traditional motorsports clubs are decreasing; I want people to see you don't need a heavily modified car, and motor sport isn't difficult or expensive to get into. An auto solo is all on tarmac, with numbered cones to show where to drive. People can see how easy it is to get out and compete in their own cars - they're non-damaging, not fast events and you don't need helmets.
"I'm very keen to run more events that involve younger people. You can start in Auto Solos at the age of 14, with someone experienced sitting alongside you; my kids were brought up on motor sport since they were young and have all held national titles, and have been very safe on the roads.
"I volunteer because I'm giving something back. Boundless has supported my motor sport and put on great events, and it's now my time to come back and contribute more. I'm focused on bringing on the next generation who will enjoy these events. Organising events keeps your brain active, and we're also helping the community – when we come together we can do a lot more."