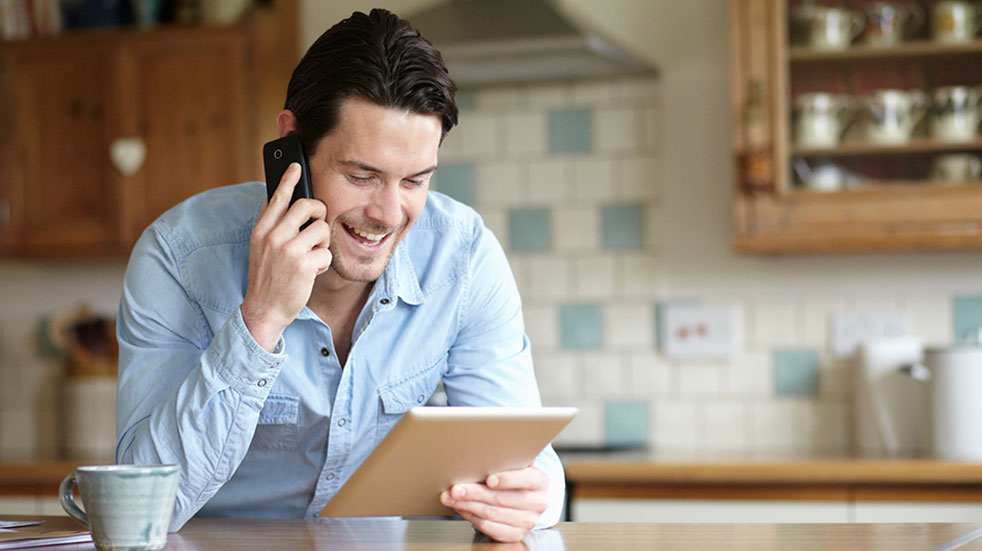 Through our partnership with LV=, Boundless members are able to get fantastic discounts on a wide range of insurance policies.
But the fact that it provides value for money is not the only reason why Boundless members recommend LV=. In July, the company was awarded joint first place in the UK Customer Satisfaction Index for the insurance sector, and there are many who will vouch for its level of service.
"We've had our breakdown cover with LV= Britannia Rescue for around 13 years since joining through Boundless, and it has always been there in our hour of need," says John Allott. "It's so efficient and prompt. Put it this way, I wouldn't go anywhere else for my cover and I've recommended it to others. I'm well pleased with the service LV= Britannia Rescue provides, and the people I speak to are always really helpful."
Meanwhile, Glenys Midgley has her car, home, travel and breakdown cover with LV=, and especially valued the service she received after her husband passed away earlier this year. "I couldn't have asked for better," she confirms. "I had to change various policies and everybody I spoke to was extremely pleasant and efficient.
"The car insurance was sorted out in 20 minutes, the lady was caring and professional, and I received new paperwork the next day – it was absolutely painless. I wish I could say the same for some of the other organisations I've had to deal with."
Boundless members receive discounted breakdown cover with LV= Britannia Rescue. Click here to find out more.
Meet a member of the LV= team
Monique has been part of the LV= customer care team for three years, and enjoys providing customers with the best possible service.
What made you want to work for LV=?
I wanted to be able to build a career, and this was the place for that. It's such an amazing company and really cares about employees, making sure everybody's happy and able to do their job efficiently. LV= has good morals.
So as a member of staff, do you feel well looked-after and supported?
Definitely – the management is really considerate around wellbeing, for example. If we're all looked after, there will be positive vibes and we can pass that on to the customer. Then they'll be happy and that's the best outcome.
Presumably the calls you take aren't always positive. Do you start each call hoping to imbue that positivity?
Yes. We always try to resolve any problems, and we want the customer to feel heard and helped, even if it's not necessarily the outcome they wanted. Whenever I call a company now, I take note of the level of customer service I receive – because we have such high standards, anything less just doesn't feel acceptable.
Empathy must be very important for LV=?
Definitely. You've got to have that caring side in this role.
Are there any moments that have particularly stayed with you?
I had a call from a lady who had just gone home after a stint in a care home to find that she had been burgled. She lost so much and was so upset, so I nominated her to receive a gift from Green Heart Support, which is an initiative LV= runs to support our customers when they're facing challenging events and need our help the most. Even if you're just sending a card, it shows that you've listened and that you care. It goes a long way.
I had another gentleman who I chatted to for ages about his wife who had Alzheimer's disease – it really reminded me of my nan and grandad. It was such a nice conversation, reliving those memories together. I've had some real bonding moments with some of our customers – it goes beyond car insurance.
Save money on your insurance with LV=
Discover some amazing deals on LV= insurance by visiting our Boundless member discount page. To find out more about LV= visit its website.