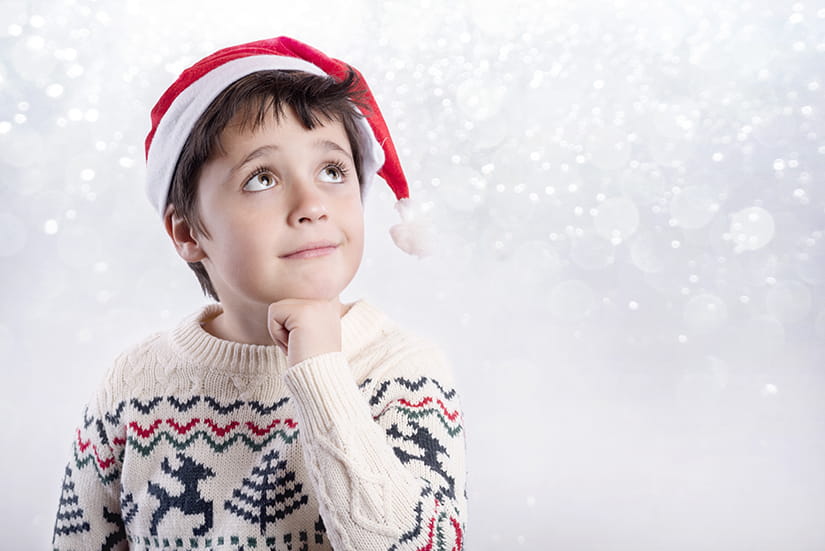 ---
1. A make-it-yourself camera
There are lots of fun (and robust) cameras around for younger kids – check out this guide. But for older children (12+), what about a Lomography Konstruktor: an SLR camera that they have to build themselves – and all for around £30.
---
2. A subscription to Art
An easy way to engage your little ones in imaginative and creative play: subscribe to the Toucan Box and you'll get a pack of art and craft materials through the door every month, addressed to your child. Sounds like a plan.
---
3. Learn to drive! (Or ride a horse)
Give the gift of a day they will never forget. For £75, teenagers under 17 (but over five-foot tall) can learn to drive a Mercedes A-class on the Mercedes-Benz World test track: after that, they can have a free look at the Mercedes museum, including displays from the current world champion F1 team and have a go on the driving simulators too – also for free.
A day of horseriding is a great experience amid the beautiful New Forest in Hampshire for example, where the Burley Villa school of riding offers both traditional and Western-style riding, perfect for beginners or established riders.
If they love horses but are not yet sure about actually riding one, you could do worse than get them an event rider onesie, just pick your colours.
---
4. Little chefs
Kids love cooking and baking from an early age, and having their own wooden spoon, whisk and measuring cups adds an extra thrill to the pastime. Cookify has plenty of great things of younger chefs, including a vegetable peeler that looks like a carrot and a range of very cool and cute chefs hats.
Perhaps it could go alongside a great kids' cookbook: the CBeebies tie-in, 'I Can Cook' has plenty of achievable recipes to cook with younger children, including homemade fishfingers and pizzas, while The Kids Only Cookbook by Sue Quinn, features 50 recipes for older children (8+), and is put together in a fun way, with cartoon-style illustration and lots of humour.
---
5. Their own gardening tool-kit
Get your kids into gardening, whether it's helping Dad dig the allotment or simply planting their own seeds in a window box. This is one of the cutest garden sets around: gardendivas.co.uk
---
6. Build your own masterpiece
OK: I know we said no toys but… it's Lego! A subscription to Lego. Every month they'll get one or two new Lego projects to keep them busy. Prices start at €21.50 per month (currently around £18). Instant cred.
---
7. Their first magazine subscription
Beano, Doctor Who, Noddy… football, wildlife, music: There are many magazines to choose from, for all ages. Anything that gets them away from a screen and engaging with something in real life has to be good, no? (So long as they see Dennis the Menace as a figure of fun, rather than a role model...)
---
8. Tickets to a show or event
Give your child tickets to an event like a play or ballet or music concert, or some other outing - something they can look forward to and which you can do together.
Here are a couple chosen by us which will be remembered forever.
The ballet version of The Snowman returns to London's Peacock Theatre this Christmas: The Independent called it "the best Christmas show for kids by far." It's running to 1 January.
A trip to Roald Dahl's Wondercrump World in Cardiff: a magical, interactive journey through the author's life and work. It runs until 14 January – but on 10 December, Boundless members get 30 per cent discount on tickets, so maybe go then as an early Christmas treat.
Or a day's falconry for children: Front row seats to a breathtaking display, showcasing the incredible flying and hunting techniques used by falcons, eagles, hawks and owls, and with a chance to handle these beautiful birds. The Boundless Falconry Experience is a great gift for any nature lover.
---
9. Buy them a membership
Whether it's the local aquarium, zoo, their favourite museum or music venue, gifting your child a membership to a place they love to be is a cool present.
At Cheshire's Blue Planet Aquarium [pictured above] you can buy children a shark encounter, or as they call it an 'ultimate junior shark dive' and other cool experiences, or buy them an annual membership which means they can visit the undersea walkway, amphibian area, mangrove swamps, coral reef cave and other attractions whenever the mood takes them.
---
10. Feed the birds....
If gardening isn't an option, getting into nature is a proven mood-booster and all around GOOD THING. A birdfeeder for the garden, pair of binoculars or insect study box from the Woodland Trust might be just the job.
---
11. A fun or personalised towel
Something to help tempt them out of the bath when it's time for bed... and a great thing to run around in at home or on the beach. Maybe a personalised football-themed towel or an animal towel for younger children. We love this monkey one, available here.
---
12. Audiobooks
Kids of all ages love stories, and it's always nice to curl up and listen to a story beautifully read, or have something to listen to on long car journeys.
The Book People have great value audio books for kids on CD, including Jacqueline Wilson and David Walliams box sets, while another option is a subscription to Amazon's Audible service, which offers a free 30-day trial, then a one-book-a-month subscription for £7.99 a month.
---
13. A piggy bank
Buy one themed with what your child loves (football, animals, cars) and introduce them to the concept of saving and budgeting early on. You could even pop a bit of money in there to start them off…no IOUs please!
Check out these options, including personalised rugby-ball piggy banks, helicopters and digital coin-counters.
---
14. A photo album
Filled with photos, or blank and given with a camera, a photo album helps children create the story of their life so far, and can include photos of all the family, pets and all the people and places your child loves to make them feel secure and loved as well as being fun!
---
15. Colouring books to treasure
The Anorak Press is a small independent publisher of quirky, fun quarterly magazines, which also produces interesting hardbacks, fun activity books and colouring booklets that will keep creative minds entertained.