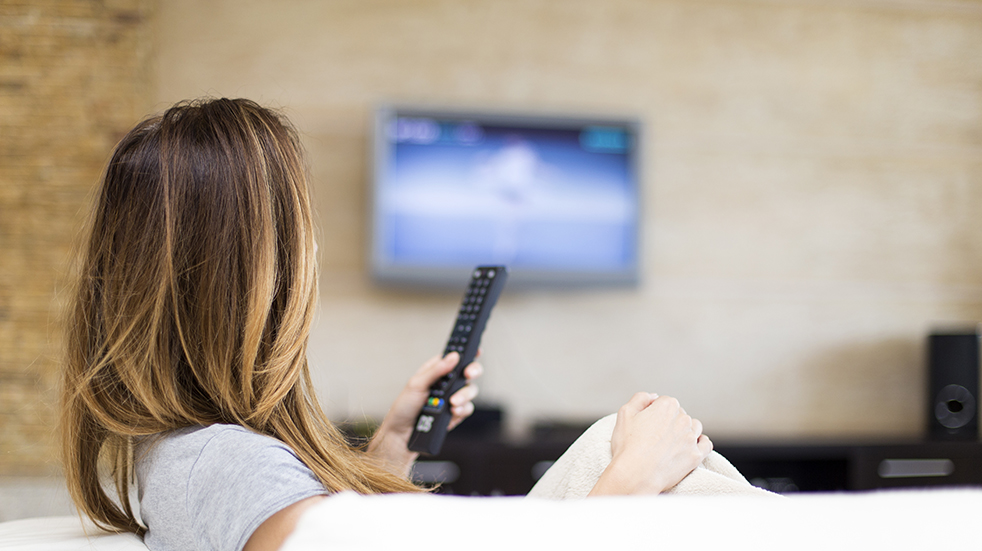 From Apple to Netflix and beyond: who offers the best film and TV content – and the best value?
---
Amazon Prime instant Video
What is it?
Amazon does a whole lot more than just deliver brown boxes through your letterbox, of course, and there is a clear logic to its delivery of sundry digital content down your internet pipe. Here, with on-demand video, it is playing catch-up to better-established brands like Netflix, which charges a subscription, and iTunes, which charges for rental or purchase. Nevertheless, Amazon presents a credible alternative to both. Its back catalogue is decent, its new content is expanding and its flat fees are competitive. However, its key weapon, and the essence of its appeal, is the fact much of its video content is available for free with its Prime membership, which makes it a no-brainer for many.
What's it like?
It lacks the 'cool' of Netflix, and the elite desirability of Apple, but Amazon's proposition is undeniably competitive. A good proportion of content is available in high definition, where devices and bandwidth permit. Like Netflix, its blockbuster movies are limited, with most appearing a good while after their original DVD and Blu-ray releases. Unlike Netflix, it offers a parallel iTunes-style pay-as-you-go service that offers them for rental or purchase as soon as the distribution cycle allows. But often video stream services are judged on high-profile drama series and, despite its best efforts, Amazon still lacks a Breaking Bad or a House of Cards, the type of blue riband product that has made Netflix a brand to be reckoned with.
What does it cost?
Amazon Prime Instant Video, Amazon's subscription-based Netflix equivalent, is free as a 30-day trial, after which it costs £5.99 per month. It is also available as part of a £79 annual subscription to Prime, which gives free next-day delivery on a wide range of Amazon items. With Amazon Instant Video, Amazon's pay-as-you-go iTunes equivalent, new movies cost £3.49 (SD) and £4.49 (HD) to rent, and £9.99 (SD) and £13.99 (HD) to buy; prices come down for older movies. TV episodes cost £1.89 (SD) and £2.49 (HD) each, typically, with series/season passes available at a saving.
amazon.co.uk/Prime-Instant-Video
---
Blinkbox
What is it?
Formerly with Tesco, now with TalkTalk, Blinkbox offers pay-as-you-go rentals and purchases in the manner of iTunes. Its library comprises a good selection of new movies and television shows, and a decent range of older content. However, because it is operating in the same territory as Apple, it invariably suffers by comparison with that brand's all-conquering iTunes product. Ultimately it is a fairly vanilla proposition that struggles to differentiate itself, and works essentially as part of TalkTalk's budget four-way strategy to tie customers in to fixed line, broadband, mobile and TV services.
What's it like?
Blinkbox claims distinction on the grounds your purchases are yours 'for ever', based on the fact copies are stored in a digital locker, going by the name UltraViolet, that is accessible from any compatible service – it is the same system for most DVDs and Blu-rays, allowing for a digital version with the purchase of the physical product. But apart from that, there's not much to raise it above its competitors. Compatibility is good but high-definition streams are restricted to 720p. If you want cutting-edge television drama, then Amazon and Netflix offer better value via their subscription services. If you want Hollywood thrills, either to build your collection or divert your attention, then iTunes is a slicker experience. If you're a TalkTalk customer already, then Blinkbox may make good sense.
What does it cost?
New movies cost £3.49 (SD) and £4.49 (HD) to rent and £8.99 (SD) and £13.99 (HD) to buy. TV shows are available to purchase only. Single episodes start at £1.89 (SD) and full series at £5.99 (SD). Special offers are available on older film and television stock, with prices from just 99p.
---
iTunes
What is it?
Apple's long-established media store is the go-to retailer for digital content for most consumers. As well as all manner of audio content and apps, of course, it does a decent line in pay-as-you-go video content, which can be either purchased or rented, and either streamed or downloaded. What it doesn't do, unlike several competitors, is offer access to everything in its vaults for under a tenner a month, nor sweeten the deal with an expanding range of original and exclusive television drama. Ultimately, iTunes is best judged as a video rental and retail service, like a Blockbuster Video or an HMV for the digital age.
What's it like?
The content is excellent, as one would expect from the biggest distributor of digital content on the planet. The latest movie hits and television dramas appear on iTunes here quickly, and are offered in full 1080p high definition, initially to purchase, and then to rent. The platform is familiar and robust, and compatible with most connected devices; content can also be watched on compatible TVs via an HDMI cable or an AV adapter. Of course, Apple's is a closed system, so you can't take your purchases with you if you move to a new platform, which can leave you feeling rather cheated. Nevertheless, it's great for accessing the latest flicks or building a movie library. But if you're looking to cut cords or feed a serious box-set habit, then you're probably better off with a subscription service.
What does it cost?
New movies cost £3.49 (SD) and £4.49 (HD) to rent and £9.99 (SD) and £13.99 (HD) to buy; prices come down for older movies. TV shows are available as a season or series pass, the price of which depends on the number of episodes and demand for the title; single episodes typically cost £1.89 (SD) and £2.49 (HD) each.
---
MUBI
What is it?
MUBI resembles an old-fashioned season of film on Channel 4, or the kind of artsy cinema programming you'll catch at the Barbican. It concerns itself with quality independent cinema, including cult and classic movies, with the majority from outside the US. Its library is limited to just 30 movies at a time, with a new entry introduced each day and available for 30 days. Each is handpicked, and presented with context, back-story and critical appraisal from the MUBI team. It has a fairly vibrant online community as well, which makes top-10 lists and discusses cinema, and its editorial team produces a digital magazine covering film culture, all of which gives it the feel of a rather wonderful little film club.
What's it like?
A find for anyone with a penchant for independent and international film; it's good value too, even if you stream only a couple of movies per month. At time of writing, just under half the movies on offer are European, which gives an idea of its slant. The majority of these date from the past 15 years, but there is a scattering from through the ages, going as far back as the silent era. The service works on a decent range of platforms, and films are presented in high-definition, where possible. It is a compelling niche proposition, pitched squarely at those who take movies seriously.
What does it cost?
A month's free trial is available, after which charges revert to flat rate of £4.99 per month.
---
Netflix
What is it?
Netflix is the best-established internet television service around, and the place to go for box-set television. Many classic US and UK shows are here, alongside a rapidly expanding library of original dramas and documentary films. Its movie library is less well stocked, and it has in recent weeks cut ties with certain distributors as it puts focus on its own products. Indeed, today, it stands next to HBO (The Sopranos, The Wire) and AMC (Breaking Bad, The Walking Dead) as a leading producer of original television drama.
What's it like?
Netflix's content is rightly celebrated, but also limited. There are no HBO classics and no latest Hollywood blockbusters. Having said that, if you're inclined to kick back with a box set, Netflix has the best range, including many of its own titles. It has started to make its own feature films as well, produced to premiere online and in theatres simultaneously. Its interface, accessibility and terms are good. Members can watch as much as they want for a monthly subscription – anytime, anywhere, on a common interface on most internet-connected screens, often in full 1080p high definition and sometimes in 2160p ultra high-definition. As a package, it's remains hard to beat.
What does it cost?
Available on a free 1-month trial, after which subscriptions cost £5.99 per month (SD), £7.49 per month (HD) and £8.99 per month (HD, UHD).
---
Now TV
What is it?
Now TV is Sky's riposte to Netflix and Amazon, and it strikes quite a blow. It is the most flexible, and arguably the most intriguing of all the options presented here. Now TV is available on a rolling one-month subscription that renews automatically, but can be cancelled at any time without penalty. As such, it offers flexible and affordable access, by way of three distinct packages, to certain major treasures within Sky's considerable vaults: its entertainment pass includes rolling 30-day access to 13 live pay-TV channels and the latest box-sets on-demand; its movies pass provides a month's access to the best Hollywood fare of any streaming service; its sports passes give daily, weekly or monthly access to premium live sports.
What's it like?
Pricing is keen and super flexible, and content is up-to-date, and often exclusive. No-one else offers live sports, among this crowd at least; here, Sky is giving access to premium sports without the hefty contracts that normally come with cable and satellite services. Equally, Now TV's range of movies is comprehensive and contemporary, right out of the theatres, compared with the likes of Netflix and Amazon. Its drama content may not be as highly regarded, but it still makes a decent case, with a fair bunch of exclusive dramas, a good range of box-set classics, and novel access to a number of broadcast channels. Its picture quality lets it down, playing at best in limited 720p high-definition. But Now TV makes a compelling proposition, available on a broad mix of devices.
What does it cost?
Now TV's pricing gives flexibility, and is actually quite simple as well. The entertainment pass costs £6.99 per month, although Sky is offering a £1 promotional deal on the first month for new customers. Premium sports content is available for £6.99, £10.99 and £31.99, respectively, on daily, weekly and monthly passes. The movies pass is available on a 30-day free trial, after which access reverts to £9.99 per month on a rolling one-month contract.