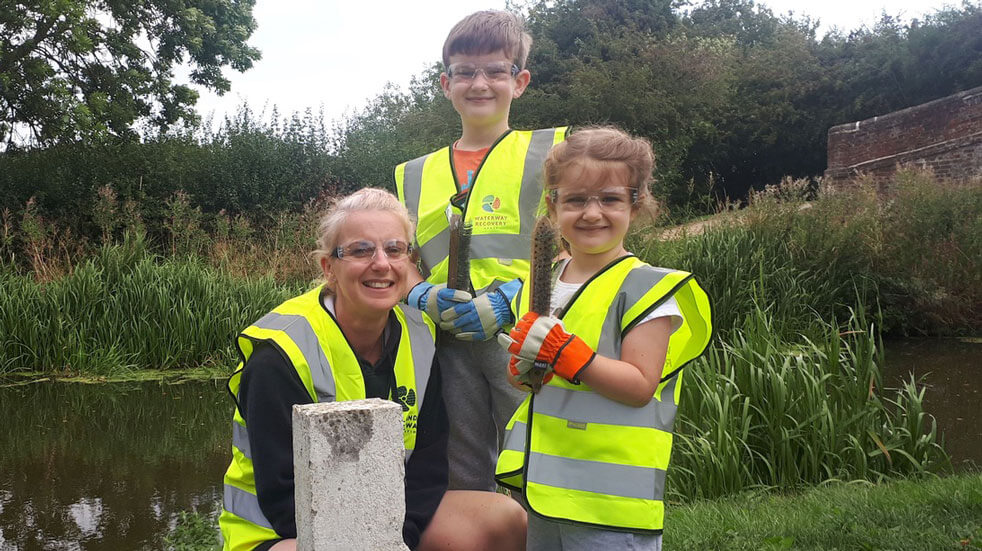 If you'd like to travel, learn new skills and feel involved in some incredible conservation projects, take your pick from this list of short-stay adventures. They're suitable for those travelling solo or in a couple – and some welcome families.
1. Traditional crafting with the National Trust
You can learn woodwork or stonewalling skills on one of the National Trust's 150 working holidays around the UK. If you have a family of volunteers, head for the high fells of Upper Wharfdale, where children aged six and above can help to care for trees and protect footpaths. Prices start from £100, including accommodation and meals.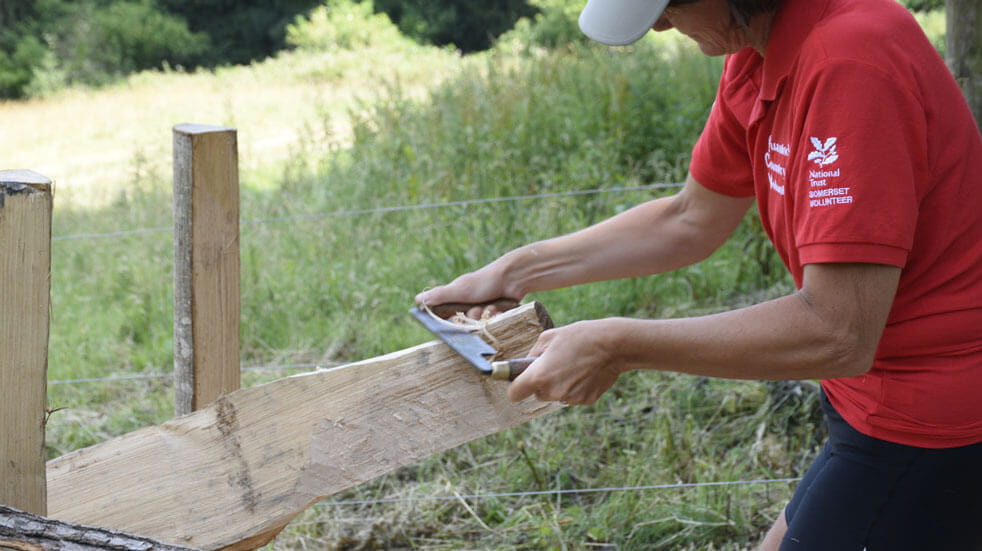 The National Trust runs a wide variety of traditional crafting holidays, giving you the opportunity to learn new skills in a friendly environment.
2. Watch bats in Scotland
If you're a night owl, the National Trust's Thistle Camp in Scotland is offering the chance to monitor eight species of bat at Culzean, an 18th-century clifftop castle. In the daytime, you can explore the 243 hectares of woodland gardens. Elsewhere, choose to restore habitats on Ben Lomond or protect plants from disease on the Sound of Jura. Trailblazer Camps offer holidays for older teens.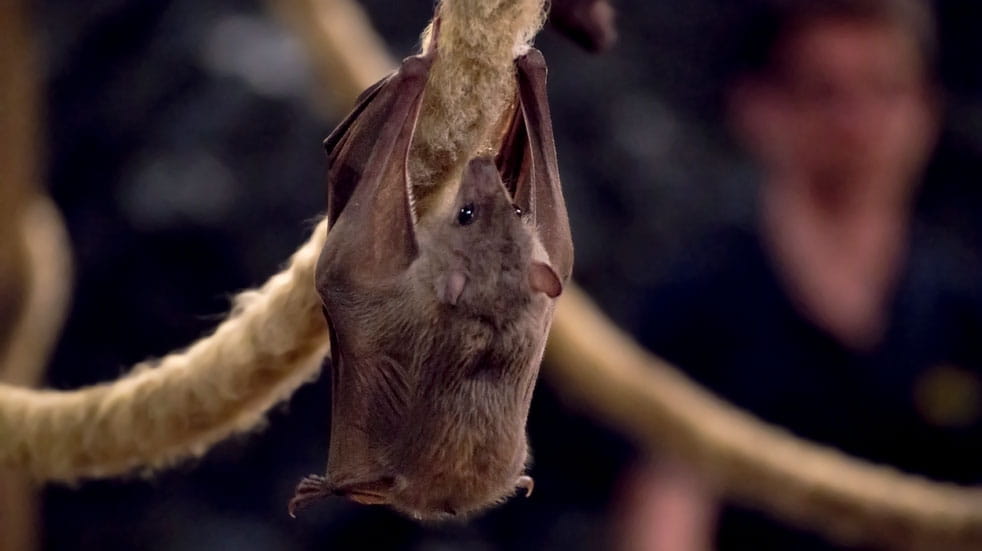 Bats are fascinating creatures, and you can get up close and personal with them at Thistle Camp in Scotland.
3. Go bird-watching at an RSPB seabird colony
Swap your early-morning alarm for the call of the wild by volunteering at an RSPB seabird colony. Essential tasks are as varied as welcoming visitors or painting and mowing, and locations range from Rathlin Island in Northern Ireland to Coquet Island off the Northumberland coast. Days off can be spent exploring coastal paths and enjoying panoramic views. Accommodation is provided.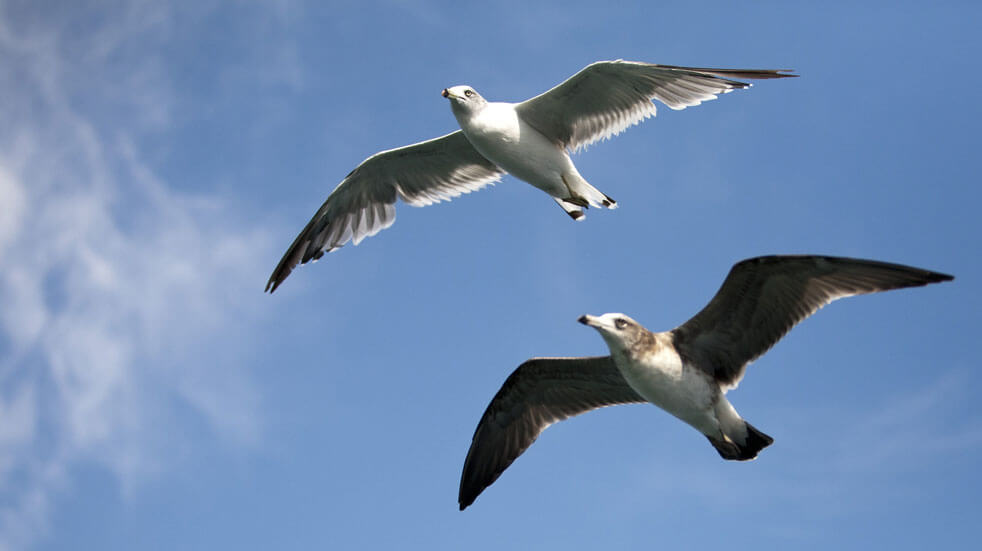 Admire the majesty of seabirds in full flight at an RSPB colony – remember to bring your camera!
4. Clean beaches with your family
Why not combine a weekend of building sandcastles with bagging up beach litter? Even younger children can get involved with Marine Conservation Society (MCS) events that aim to clear the nation's coastlines of plastic. And the third weekend in September is the Great British Beach Clean, with events up and down the country.

Everyone loves clean beaches – and you and your family can do your bit at one of numerous volunteering events around the UK.
5. Help restore waterways to their former glory
Get your hands dirty and join a Canal Camp to help restore waterways across England and Wales. These huge natural habitats provide a sanctuary to wildlife, as well as an environmentally friendly way to travel. You'll be taught new skills including bricklaying, machine operation and stonewalling. A week costs £70 for food and accommodation. Family camps are also available.

Restoring old waterways is a fascinating pastime, enabling you to learn new skills while discovering local history.
6. Go WWOOFing in the UK and Europe
Such is the popularity of this volunteer organisation that WWOOFing has become a verb for people in the know. If you want to tend vegetables in Dorset or muck out animal pens in France, WWOOF will connect you with organic farm hosts around the world. Accommodation is free in exchange for a number of hours' work each day. Some WWOOF hosts will accept families.

Like the idea of feeding animals by hand? Then a farm break via WWOOF might well be for you.

7. Protect sea turtles in Greece
Who can say they've risen with the sun to watch a sea turtle lay her eggs on land, or witness a stream of hatchlings making their first perilous journey to the ocean? This GVI volunteering holiday in the Bay of Kyparissia puts you at the heart of the action. A holiday costs from £1,295 for campsite accommodation, food and flights. Families are welcome and some upgraded accommodation is available.

Suitable for the whole family, this volunteering holiday is both rewarding and educational – and the views are pretty special, too.

8. Study killer whales in Iceland
To push yourself to new limits, join a field project like this study of killer whales in Iceland's majestic volcanic Vestmannaeyjar archipelago. Learning about orca feeding habits is vital to understanding and protecting delicate eco-systems. As a citizen scientist, you'll be fully immersed in the project, helping to record orca behaviour on land and at sea. Expeditions cost £2,950 for 12 days via Earthwatch, who can connect you with field studies around the world.

This holiday will give you the opportunity to learn about the habits of killer whales and help to protect delicate eco-systems.
9. Get smelt by Portugal's hidden wolves
You smell – and that's a vital qualification for this working holiday. The task of volunteers is to smell different to regular staff, so wolves won't approach you or become attached to their human carers. But don't worry, you'll see plenty of wolves at feeding time. And when they howl, you'll definitely hear them! The holiday costs £1,248 for 14 days, including airport collection, accommodation and food, plus two nights in Lisbon.

Another amazing experience for animal lovers, this holiday will give you an intriguing insight into the lifestyle of wolves.

10. Learn to live sustainably in Spain
If you dream of going off the grid, or simply wish to reduce your environmental impact, Sunseed – a not for profit organisation in Andalucia – can show you how. Combine volunteering with short courses that teach you how to grow food, adopt solar energy and reduce, reuse and recycle. Accommodation in the ancient village costs €22 a night for a 1-2 week break.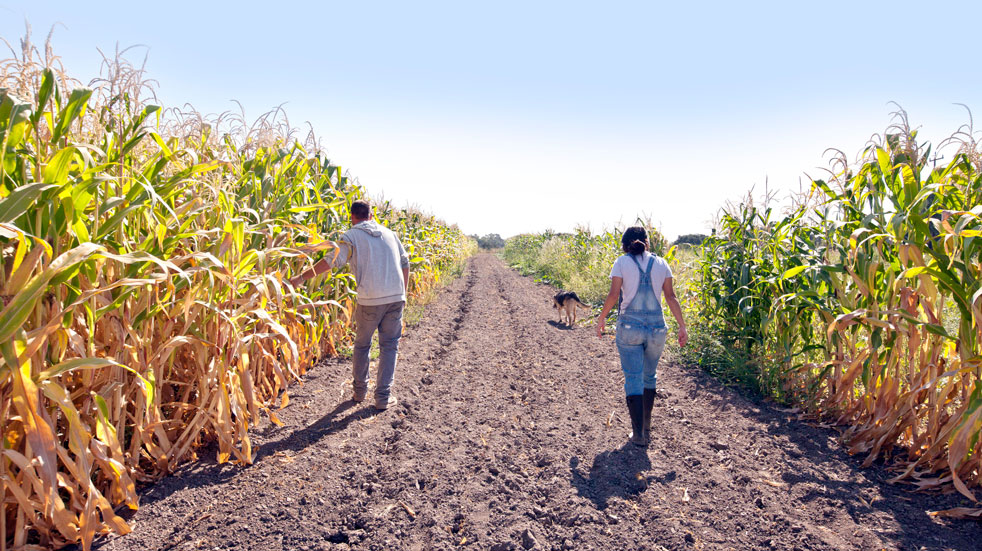 This holiday will teach you everything you need to know about living off the land.