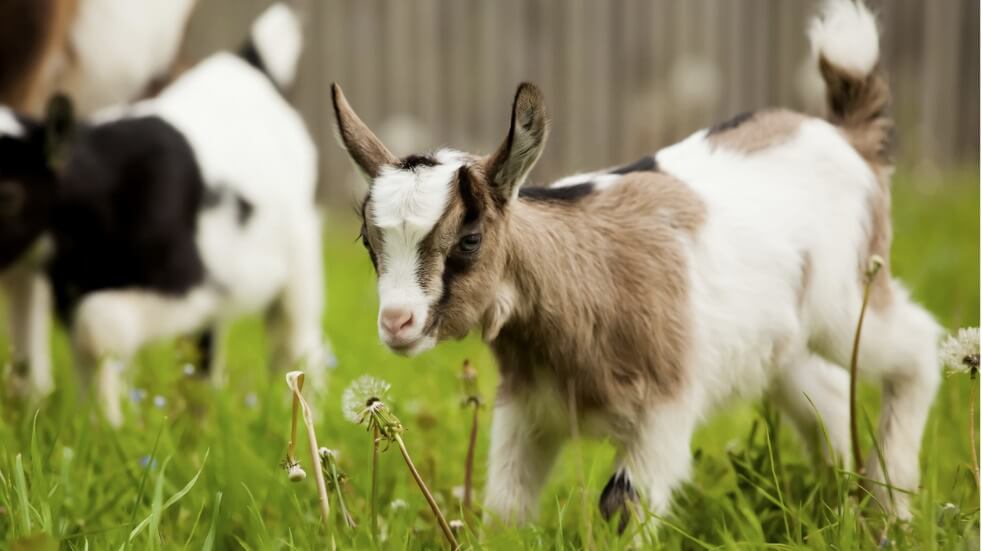 Near the quintessentially British seafront and maze of famous shopping lanes you'll find a variety of family days out and things to do in school holidays and for weekend day trips
Copyright Sussex Past sussexpast.co.uk
Lewes Castle was one of the first to be built following the Norman conquest of 1066. Horrible Histories fans will be interested to know it's said to have one of the best surviving examples of a machicolation defence feature through which stones and hot liquids could be poured onto attackers below...
The castle keep has brilliant views of the town and surrounding countryside, as well as beautifully kept gardens.
You can combine Lewes Castle with a visit to nearby Anne of Cleves House. It was given to her as part of her settlement from King Henry VIII when their marriage was annulled, although she never lived there. It now tells the story of Tudor life in Lewes and the history of the town.
---
Credit: Dave Brooker
Visit the woodland that inspired A. A. Milne's iconic stories of Winnie the Pooh and Christopher Robin. Ashdown Forest is the original Hundred Acre Wood and can be explored on two easy walks that pick out landmarks from the tales.
Also call in at Pooh Corner in Hartfield, which is a shop specialising in all things related to the little bear. Pooh Sticks Bridge is a short walk away. If you're visiting the bridge to play Pooh Sticks, bring some with you – you'll find very few on the paths here, for obvious reasons.
---
Fans of Hello Kitty should add a day out at Drusilla's Park to their bucket list. It's an animal and family theme park with attractions and rides for all ages. Meet Hello Kitty in her secret garden, which is packed full of toddler-friendly rides, and go for a spin on the Safari Express Train.
For older kids there are adventure playgrounds and a climbing wall. If animals are more their thing, take a wander around the park's small zoo, with more than 60 species and two walk-through enclosures: Lemurland and Lory Landing.
---
For an educational and fun animal day out, head to Spring Barn Farm. It's a working farm as well as a rural attraction, suitable for families with babies through to pre-teens.
Kids can meet the animals, with talks and feeding sessions throughout the day. When they need to let off some steam, there's an indoor play barn and sand play area outside. Don't forget to visit the farm shop to try some of Spring Barn Farm's own produce.
---
Copyright Woods Mill Nature Reserve
Woods Mill Nature Reserve is a compact haven offering families with the smallest of tots the chance to enjoy the wildlife living within its 19 hectares. It is primarily an environmental education centre and has a forest school geared towards children.
During the summer months activities like pond dipping are laid on for families. And even in the winter the reserve wardens run nature 'tot sessions' so little ones can learn basic woodcraft skills and explore their natural surroundings.
Why not also walk the all-weather, pushchair-friendly path around the lake or stop to spot barn owls, kingfishers and migrating birds from the bird hide? (Be aware that dogs are not allowed at Woods Mill.)
---
This 150-year-old fort was one of 72 commissioned by former prime minister Henry John Temple, in response to the threat of invasion by Napoleon in the 19th century. Newhaven Fort continued to play a role in the defence of the UK until the 1950s. Visitors can sit inside the air raid shelter during a simulated WWII air raid and find out how soldiers lived and worked.
But it isn't just the fort's history that makes this an interesting day out with kids. Newhaven Fort was designed by a 22-year-old Lieutenant who built it into the cliffs, a unique approach for its time. From the ramparts you have panoramic views of the South Downs and Seaford Bay, and within the fort there are 10 acres of space for kids to run around, plus an adventure playground.
---
The collection of rare vintage automobiles from the past 100 years make for an impressive sight at Bentley Wildfowl and Motor Museum. The cars, motorcycles and other vehicles are on loan from private collections and regularly rotate, so there's always something new to see.
There are also woodland walks, activity trails, a play area, 130 species of wildfowl in its nature reserve and a miniature railway operating most weekends in summer. Visitors can ride the 7¼ inch scale model locomotives for a small donation on top of their museum entrance fee.
---
If you have any steam train fans in your household then plan a day at the volunteer-run Bluebell Railway. It travels along part of the old London to Brighton and South Coast Railway route, stopping at four vintage stations between Lewes and East Grinstead.
Each of the stations has its own attractions, from children's play areas to museums and engine sheds. You can visit the National Trust owned Sheffield Park and Gardens from Sheffield Park Station. Fans of Downton Abbey will also recognise Horsted Keynes Station as a filming location.
---
For an action-packed day out near Brighton, head to Out of Bounds. This activity centre with a twist has fun things to do for pre-schoolers through to teens and adults.
Take your pick from soft play, glow-in-the-dark bowling, a 'clip and climb' assault course and laser tag, all inside the centre. Or venture outdoors for a round on the 18-hole adventure golf course with a safari theme. You can also have a go at foot golf – a cross between football and golf.
---
Meet the amazing birds of prey at Huxley. This rescue and rehabilitation centre is open to the public so that visitors can learn about buzzards, owls and falcons native to Britain.
The centre is able to release many of its rescued birds back into the wild. It also has feathered residents who visitors can see up close, and runs extensive falconry displays to give you an insight into their natural behaviour.
---
What's the best way to get in the thick of all that lovely, rolling countryside you see from the car and train? Ordnance Survey's downloadable guided South Downs walks are a good start, with achievable, circular routes showcasing the best of the south coast landscape.
The guide includes walks starting around 20 minutes outside Brighton (near Lewes and Southease) as well as trips further along the South Downs Way, at Arundel and Duncton. All the walks can also be reached easily by public transport, too.
---
Hire a bike by the minute or for an annual fee with BTN BikeShare – a great way to get cycling around the city of Brighton or further afield.
Or get out of town on two wheels with a ride along Brighton seafront; Brighton Beach Bikes rents out bikes from £16 per day, and you can ride for 15 miles without having to deal with any main roads.
Maybe you could take an achievable ten-mile round trip along the front to Rottingdean – or head east to Hove and even Worthing. If you are looking for something even more relaxing, Cycle Brighton, based near Hove station, rents electric bikes from just £25 a day.
---
Most indoor karting tracks are no longer than 500m, but 20 minutes outside Brighton, there's an 800m outdoor track, complete with a flyover section and floodlights for night racing.
Karting is great for a kids' (or, indeed, grown-up's) party or even just a slightly extravagant Sunday morning treat: that's the day for 'arrive and drive' sessions, which start at £24 per person. Kids up to age 12 drive 120cc machines, while the top-line adult machines are powerful 270cc Honda karts.
---
What could be nicer on a summer's day than a visit to this beautiful 500-acre outpost of Kew Gardens, 25 miles up the A23 from Brighton? Admission is just £12.95 for adults, and free for children under 16. Take a picnic and wander through the ornamental gardens, woodlands and nature reserve; there are natural play areas for children, too.
Kew Gardens' Millennium Seed Bank is based here: you can learn about its mission to gather in and conserve 25 per cent of the world's plant species by 2020 – then go for a Sunday roast or afternoon tea in the 16th century mansion.
---
Learn to climb as a family in a safe, indoor environment, close to Brighton Marina. Family sessions for a group of four are £50, with an instructor and all equipment included. Birthday parties start at £95 for eight children.
If you get the bug, the centre has a range of 40 climbs of increasing difficulty on different walls – or you could also join one of Extreme Ventures' outdoor rock-climbing days.