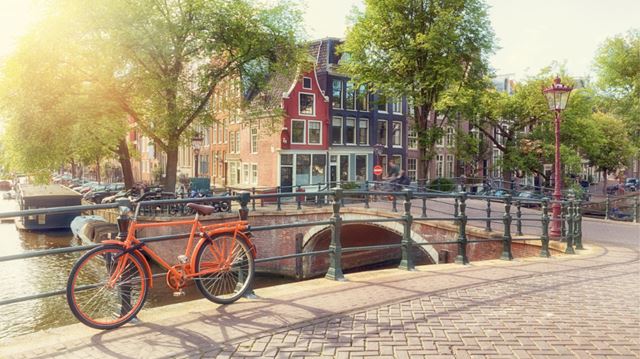 Amsterdam is only about an hour's flight from the UK. Use our guide to find some of the best things to do in the 'Dam…
1. Take in the architecture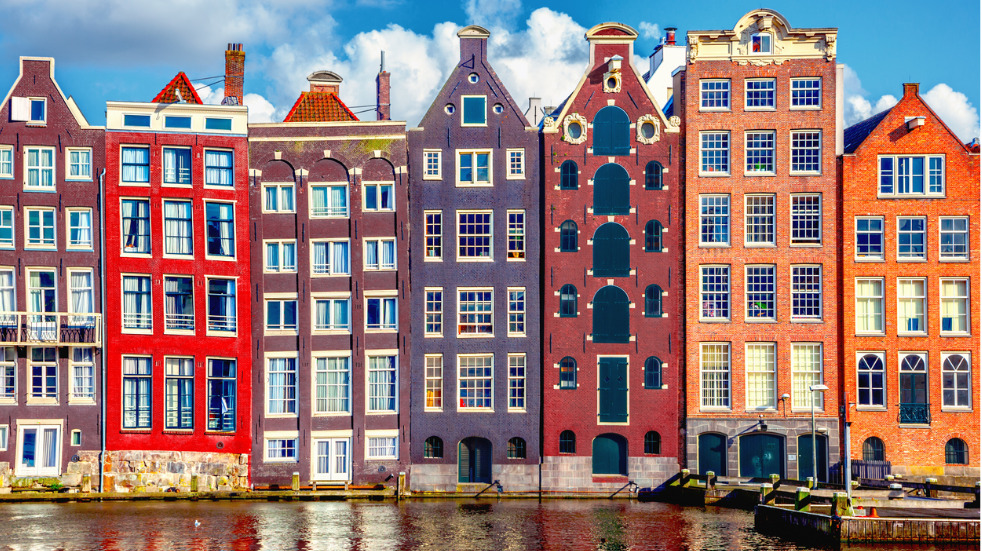 The Dutch are known for their good design and you can see it everywhere in Amsterdam. The canals and bridges, tramlines and cobbled streets are lined with miles of beautiful houses, while the more modern buildings are evidence of a thriving design culture. Wander the attractive streets or do as the locals do and hire bikes to ride around on. Small, trendy boutiques are to be found nestled in the upmarket Jordaan area, while there are many vintage and antique emporiums around the city.
---
2. Stedelijk Museum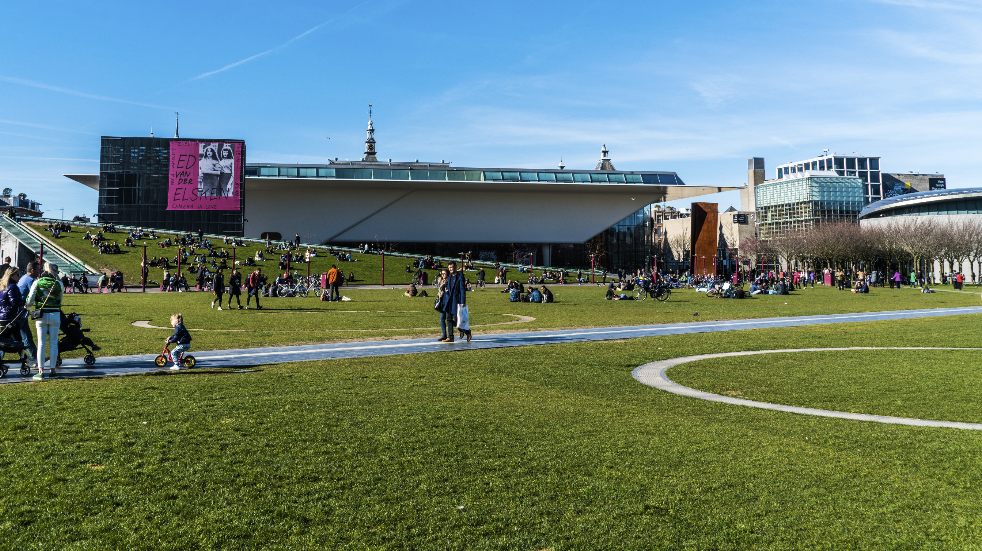 This fascinating mix of modern and contemporary art and design is put into a cultural context within the history of Amsterdam and the Netherlands. The Stedeliijk has 90,000 objects dating from 1870 to the present day. It features key movements such as Bauhaus, De Stijl, and pop art, and includes iconic works by Cézanne, Van Gogh, Kandinsky, Matisse, Picasso, Pollock, Warhol and more. It's worth it just for the surreal building, which looks like a huge white bathtub.
---
3. Go Dutch on dinner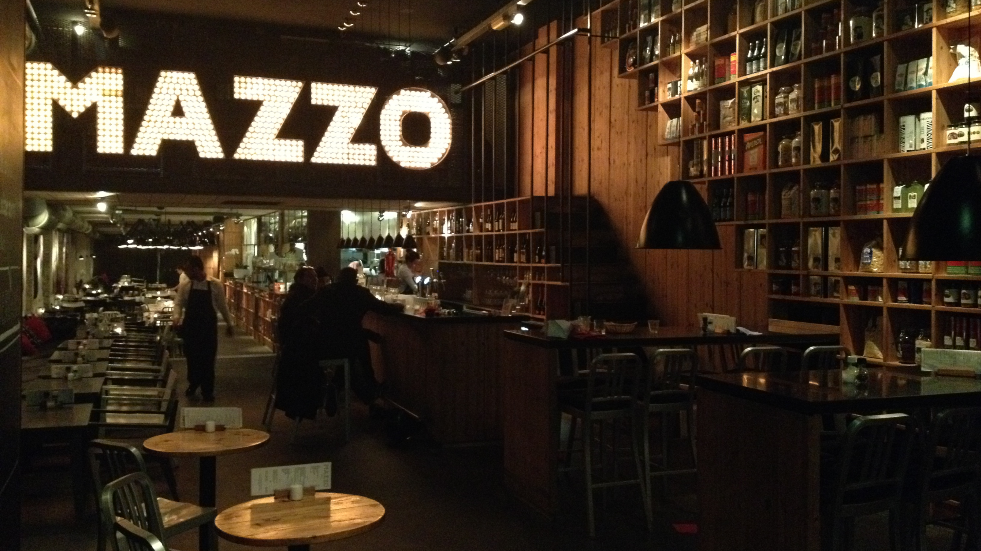 Whether you're splitting the bill or not, there are plenty of dinner options for all budgets. Amsterdam has an excellent food scene, offering an array of European and international cuisine. Balthazar's Keuken serves up great food in a homey environment, while Mazzo is an architect-designed restaurant/bar with modern, industrial style and an Italian menu.
---
4. Café culture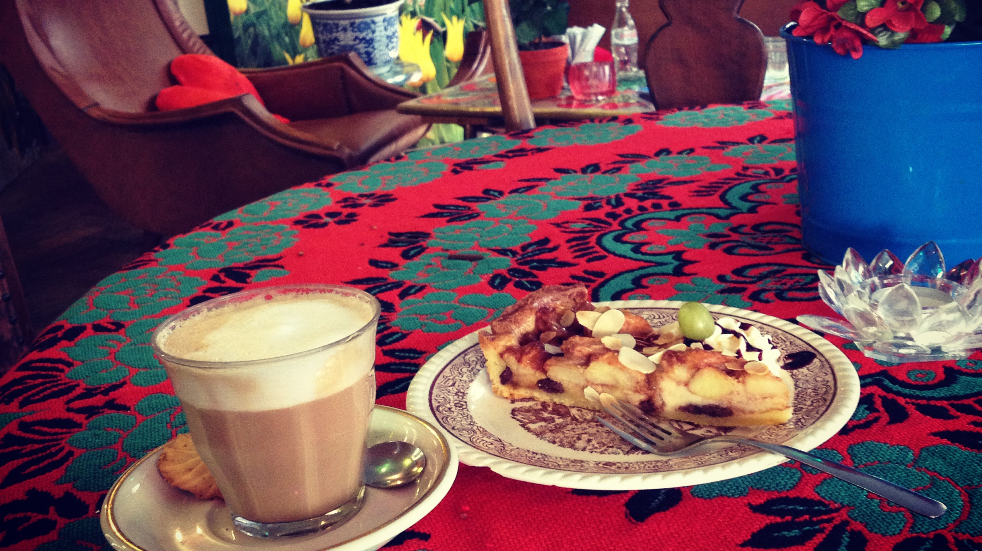 Don't be fooled by the term 'coffee shop' in Amsterdam – this is where locals go to smoke marijuana. The smell makes them easy to spot. For coffee and a light lunch at the height of industrial cool, head to Pllek, which is made of shipping containers. For kitsch charm and a slice of delicious Dutch apple pie with a glass of coffee, check out the quirky Taart van m'n Tante (pictured).
---
5. Take the kids to the best theme park in the world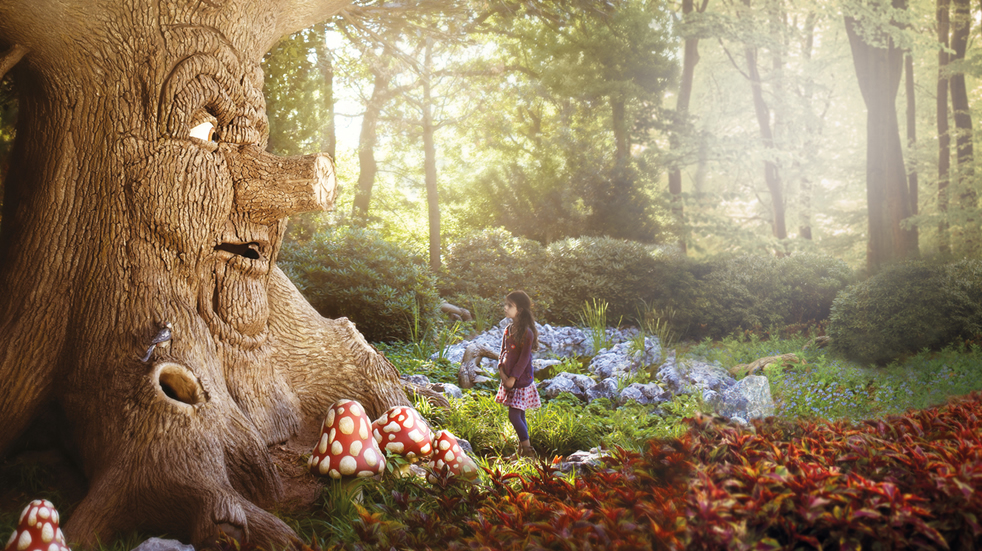 If you're looking for something to entertain the children (or big kids), make the hour's drive to what has recently been voted the best family theme park in the world. Set in a natural landscape, Efteling is based on the fairytales of the Brothers Grimm and has rollercoasters, parkland adventures, boat trips and playgrounds.
---
6. Local beers in local bars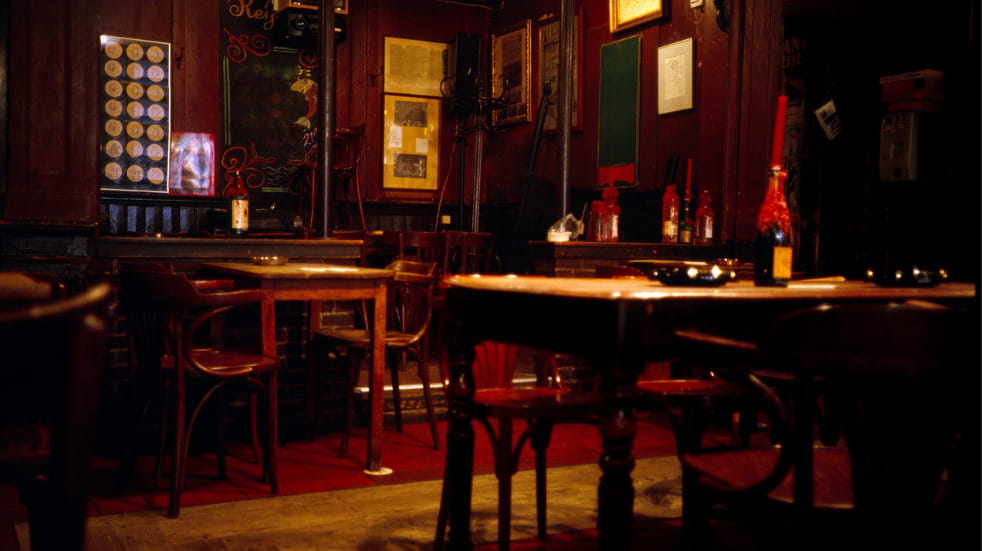 Amsterdam might have a reputation as a popular stag do destination, but the seedy red light district is easily avoided and the city has a lot of atmospheric, non-touristy pubs where you can sample the local brews. Amsterdam's cosy pubs are called 'brown cafés', named for the smoke stains on the walls (it all adds to the character). The buzzy, canal-side Café Tabac is a local favourite, while another particularly good option is Arendsnest - small, old-fashioned and elegant, it only sells beers from Holland.
---
7. Vondelpark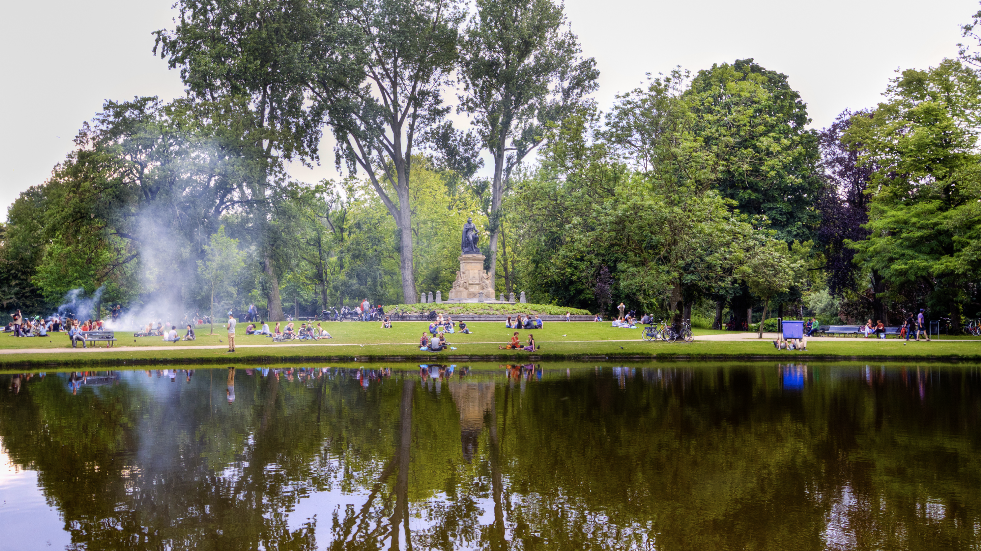 When you need a break from the busy streets and canals, head to Vondelpark, where you can enjoy 120 acres of lawns, ponds, gardens and winding pathways that are perfect for cycling. In the middle of the park is a rose garden, and you might see one of the neon-green parrots that were once pets and have taken up residence in the park. When you're ready for a sit down, there are cafés, a teahouse and an outdoor theatre.
---
8. Anne Frank's house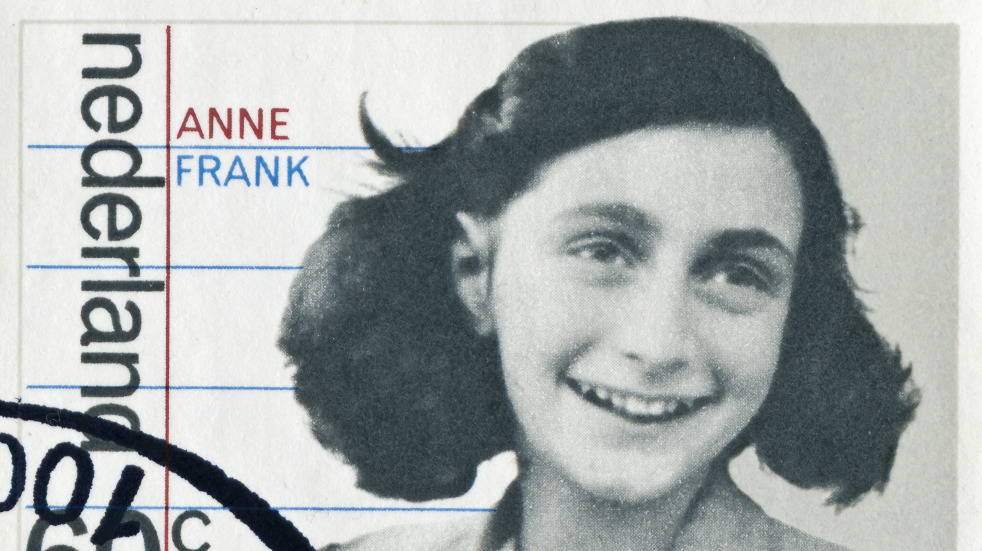 See the house where Anne Frank wrote her famous diary and the secret compartment where she was hidden for two years before being captured by the Nazis. Find out why her diary has been translated into more than 70 languages, becoming one of the most widely read books about the Holocaust, and why her story is still so poignant today. Buy tickets for the Anne Frank house and museum ahead of time to avoid the queues.
---
9. The Van Gogh Museum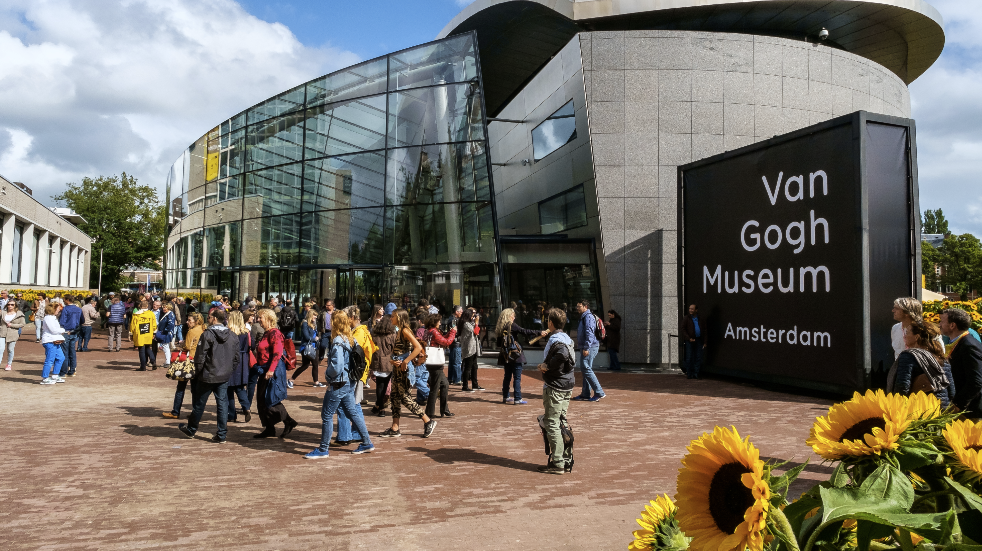 Discover the origins of one of the Netherlands' most famous artists and see some of his most famous masterpieces such as Sunflowers and The Bedroom in the permanent collections. Check out the temporary exhibitions for new interpretations of his work, and stay late on Fridays for music, cocktails and free guided tours. Queues can be long, so book tickets online for the Van Gough Museum before you go.
10. See the tulips at Keukenhof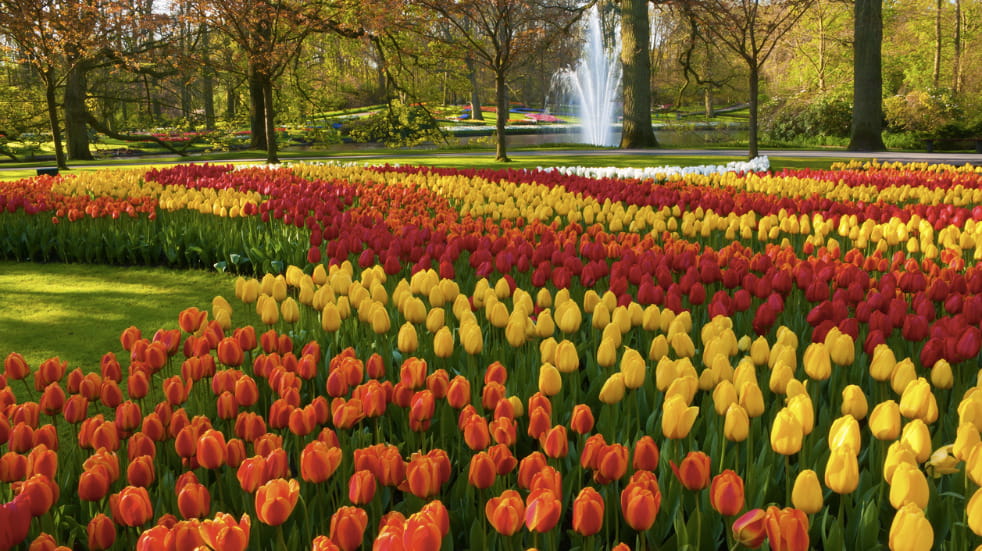 If you visit in the springtime, try to see the tulip fields at Keukenhof, a short drive or bus trip from Amsterdam in the town of Lisse. There are more than seven million bulbs in bloom, with 800 varieties of tulips. But if time is short or you don't fancy leaving the city, Amsterdam's botanical garden puts on quite a show. If it's not tulip season, there's a charming museum in Amsterdam that explains how they became so associated with the country, and sells all sorts of tulip-related gifts.