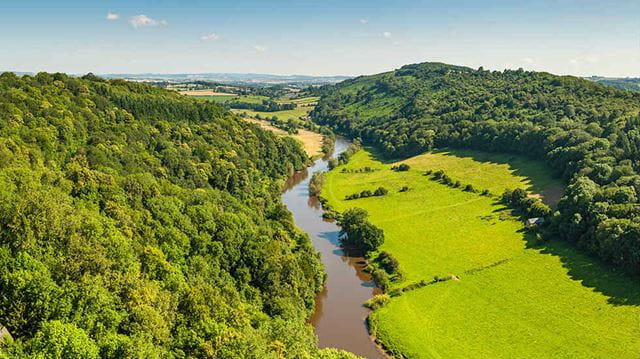 As England's largest oak woodland and one of its few remaining ancient forests, the Forest of Dean has loads to offer.
Whitemead Forest Park makes a great base to explore the Forest of Dean, whether you want to camp, bring a caravan or stay in a cosy woodland lodge. If you're looking for a chance to get away from it all and something to keep the kids entertained, these activities are just the ticket.
---
1. Go Ape!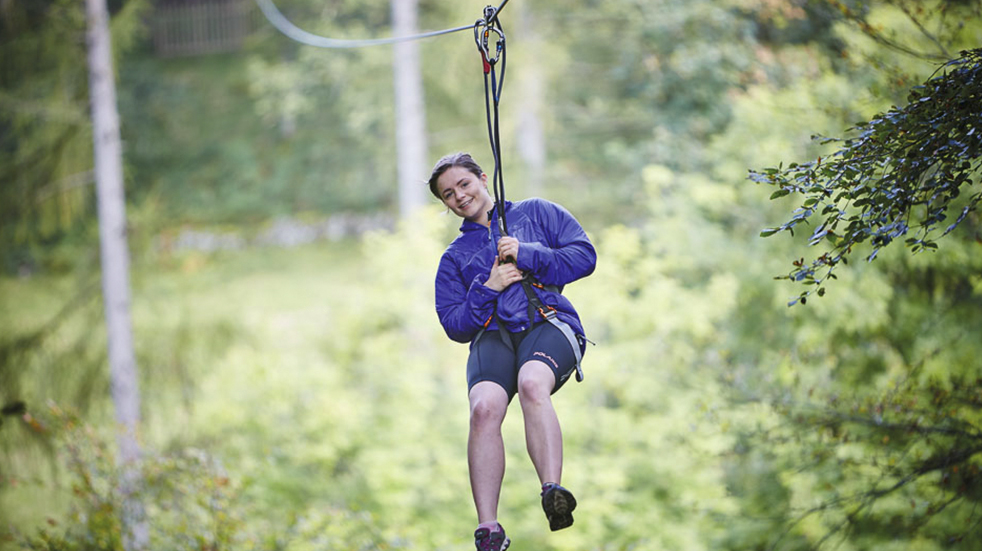 Swing from branches and whizz over treetops on a zip wire with the outdoor activity company Go Ape. A few miles down the road is a shorter and easier alternative for mini monkeys. Or for a more down-to-earth view, cruise along the forest floor with their Forest Segway experience.
---
2. Get inspired at Puzzlewood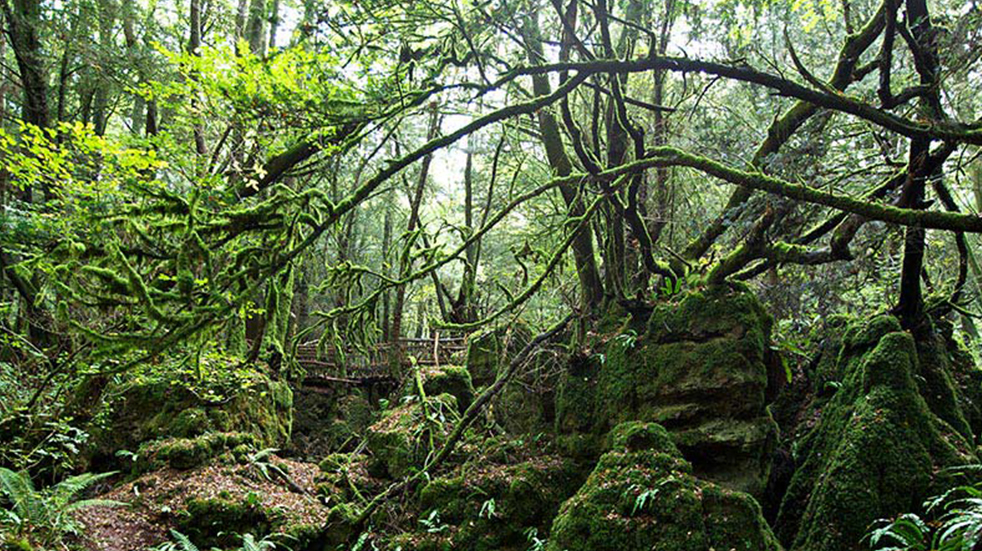 A maze of meandering pathways across 14 acres of ancient woodland, taking in mossy gullies and amazing tree and rock formations. Experience the magic of the woods that inspired JRR Tolkien, and which have featured in Doctor Who, Star Wars: The Force Awakens and the forthcoming film King Arthur: Legend of the Sword. Other attractions at Puzzlewood include animals, indoor mazes, a toddler racing track and a playground.
---
3. Go underground at Clearwell Caves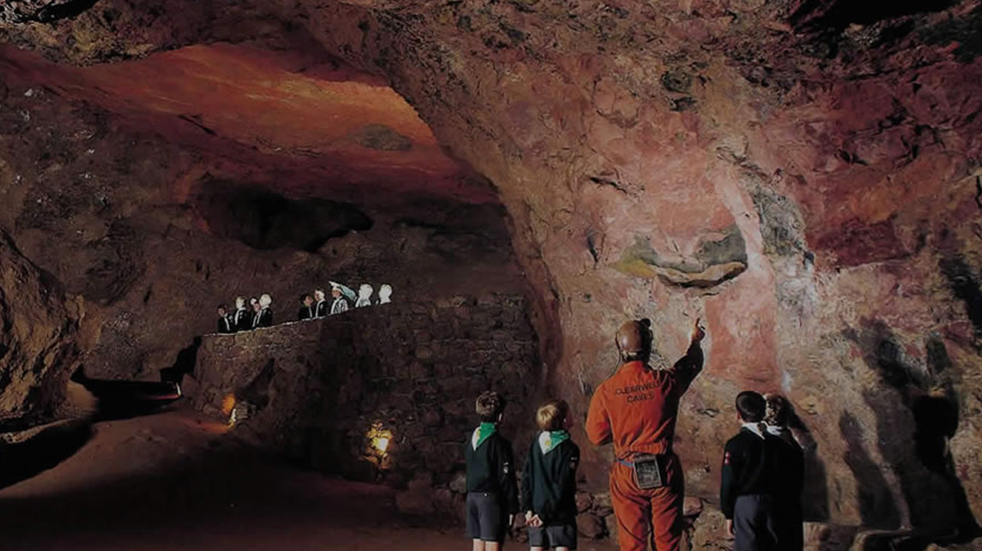 The atmospheric Clearwell Caves, part of a system mined for over 4500 years, offer an exciting underground experience for all the family, catering for a range of abilities and ages. The more adventurous can walk and crawl through passageways that are 200ft underground.
---
4. Explore the Sculpture Trail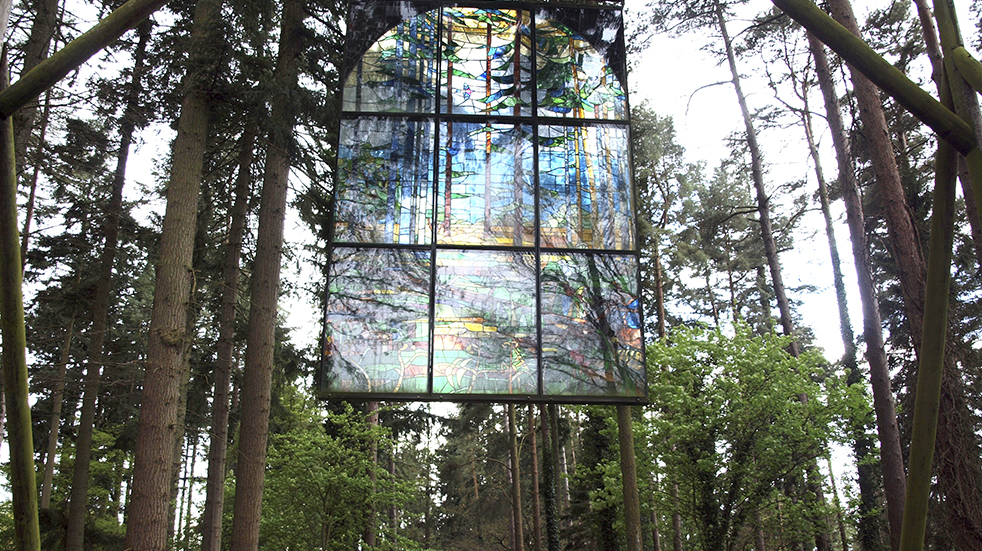 The Forest of Dean Sculpture Trail is a unique outdoor collection of sculptures (18 at the last count), starting with the impressive stained-glass window suspended from the trees. Entry is free, and a map is available for sale in the Forestry Commission shop at Beechenhurst Lodge.
---
5. See the forest from two wheels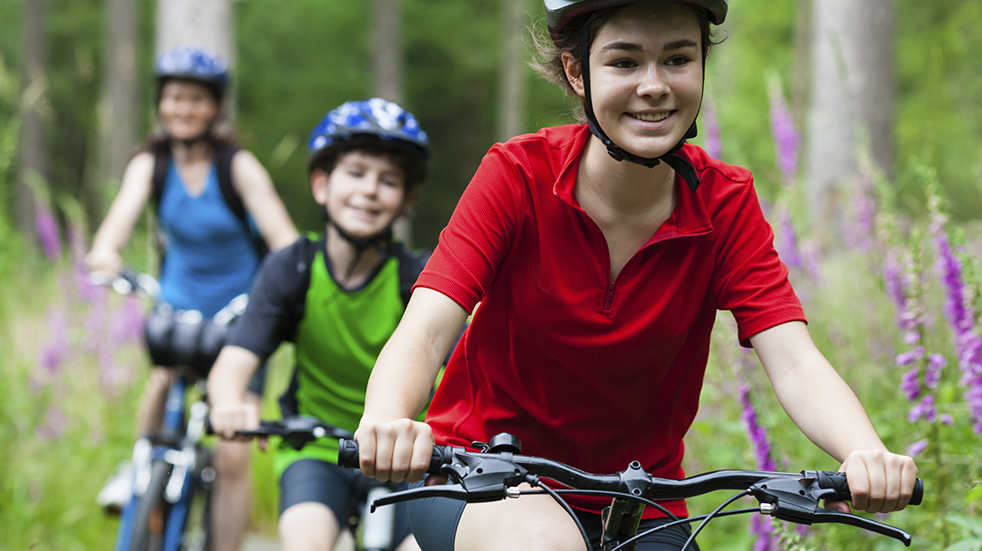 There is plenty of space for everyone in the Forest of Dean, and this includes people on bikes. Try the Forestry Commission's Family Cycle Trail, a way-marked circular route mainly on former railway lines, with connecting routes to villages and picnic sites.
---
6. Meet the local wildlife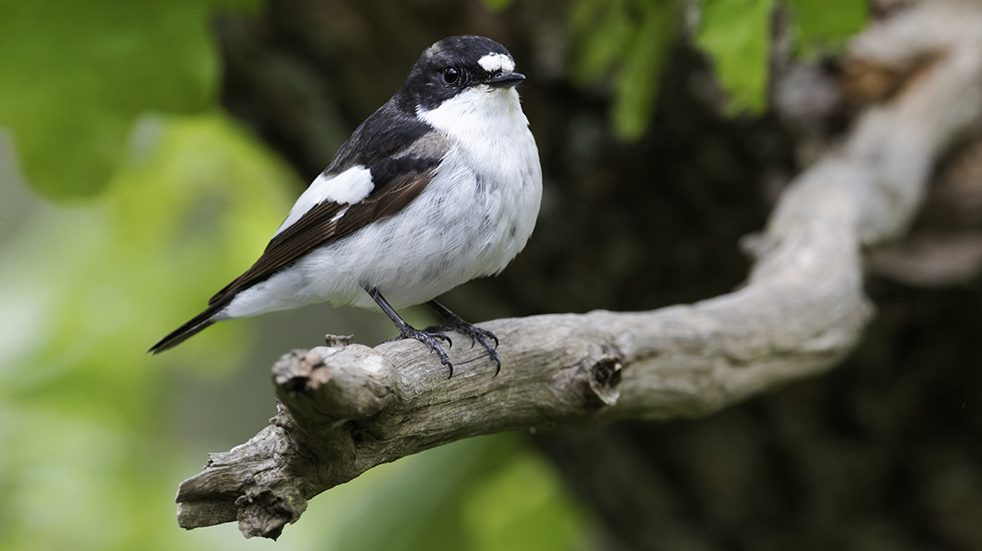 Wildlife is all around you in the Forest of Dean. Stand still and you can hear birdsong echoing around the woods or even see wild deer. In spring, Nagshead RSPB reserve is great for seeing migrant birds, frogs and thousands of tadpoles. Sheep are free to roam, and keep a lookout for signs of wild boar, released into the area in recent years.
---
7. Enjoy breathtaking panoramas at New Fancy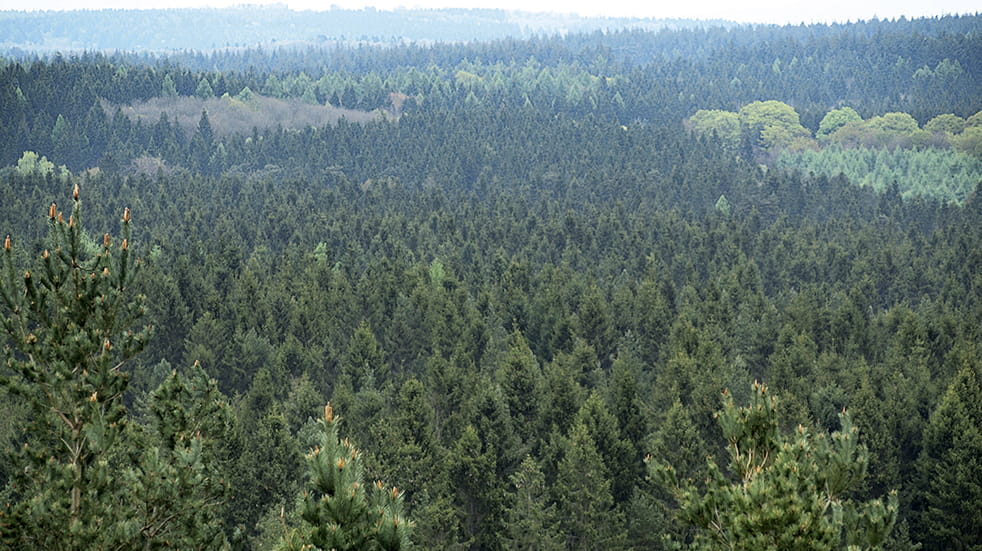 Formerly a coalmine, the old spoil heap of New Fancy is now a viewing platform offering spectacular 360 degree views across the Forest of Dean. The surrounding woodland is perfect for exploring the remnants of the mining industry, including old railway tracks, tunnels and intriguing structures being reclaimed by nature.
---
8. Stop for lunch or afternoon tea at the historic Speech House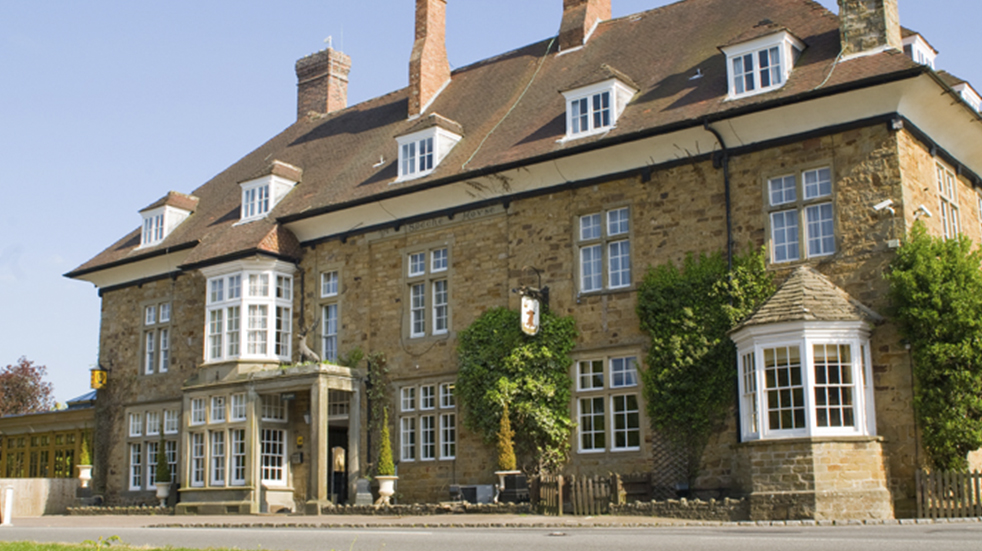 Built as a hunting lodge for King Charles II in 1669, Speech House became a Verderers court, for the protection of the woodland habitat. Now a hotel, you can enjoy lunch in the garden orangery, or full restaurant service in the impressive Verderers Court Room, where judgements took place 300 years ago.
---
9. Paddle your own canoe on the River Wye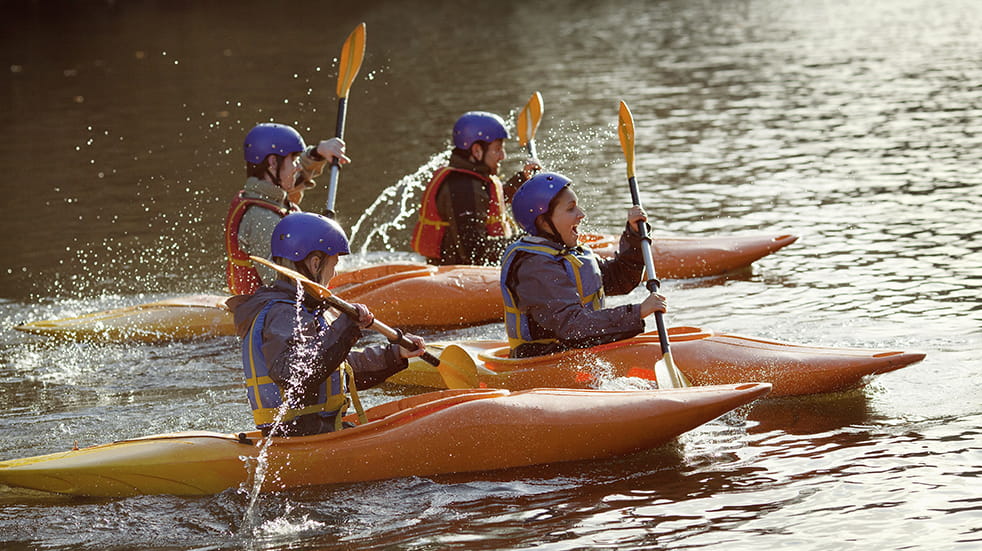 With its slow-running waters, the River Wye is the perfect place to learn to canoe and kayak. With lots of options to choose from, you can opt for anything from half a day's canoe hire to a week-long camping adventure.
---
10. A fun family day out at Symond's Yat Amusement Park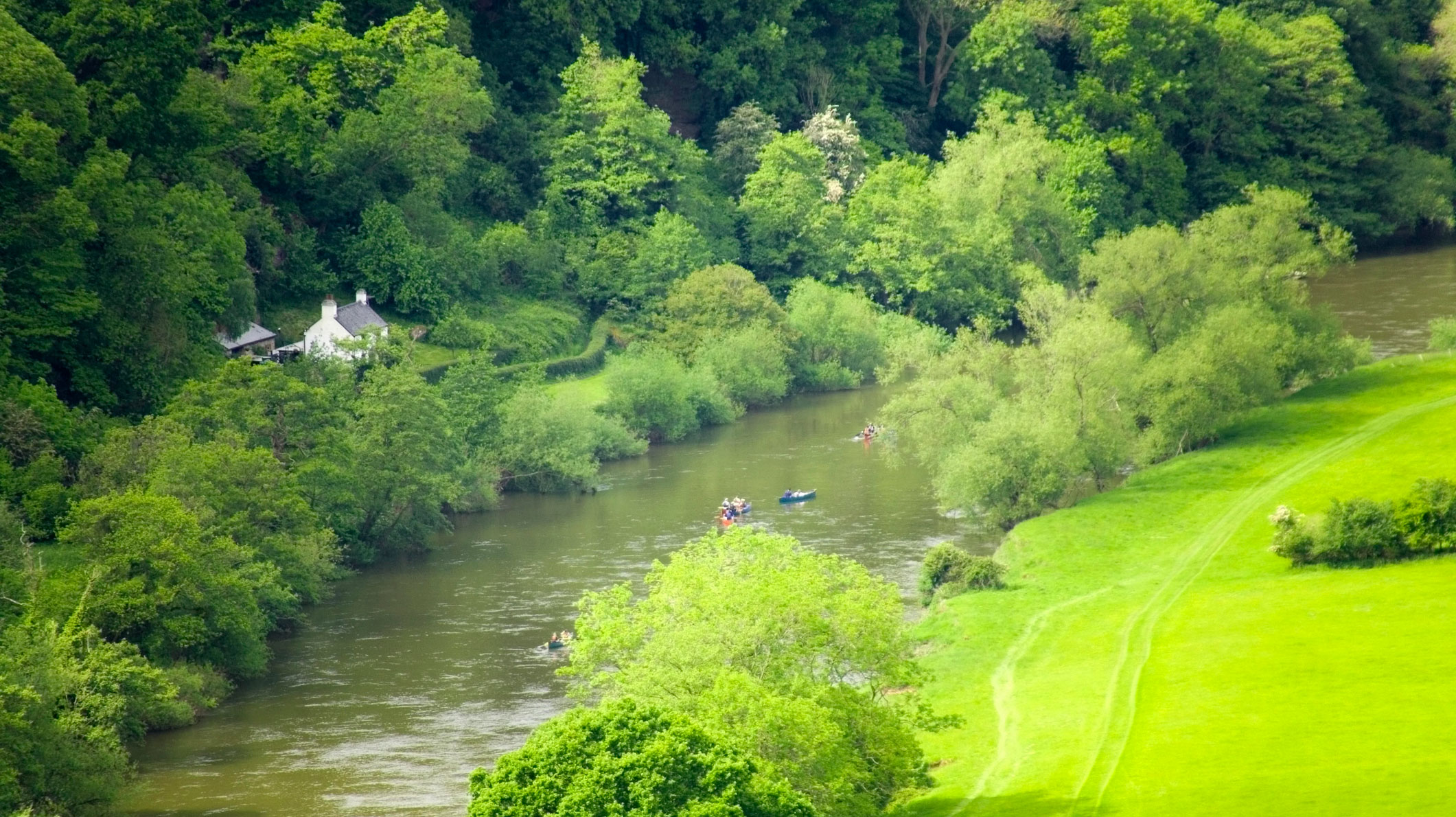 On the bank of the river in the Wye Valley, Symond's Yat also offers flat parkland for easy walks, lovely scenery, and laid-back boat trips along the river. The entire family will find something to enjoy in the area around the leisure park, too. For nature enthusiasts there's the brilliant conservation work going on at the Butterfly Zoo, while energetic and sharp-minded adventurers will happily get lost in the Hedge Puzzle Maze. You'll also find miniature golf on offer.
---
Where to stay: Whitemead Forest Park
With accommodation options including rustic log cabins and glamping pods, Whitemead Forest Park has everything you need for the perfect self-catering break. There's plenty to tire out kids and adults alike here – acres of woodland to run and cycle around as well as outdoor fun like archery and Body Zorbs. On greyer days there's a swimming pool with lots of activities for kids and a spa and gym for grown-ups. Evening entertainment includes stand-up comedy, game shows and tribute acts to some of music's biggest stars, and there are a number of places for good food and drink.
Members save up to 20% on Boundless Breaks at Whitemead Forest Park in the heart of the Forest of Dean.
Find out more about how to spend a family weekend in the Forest of Dean.