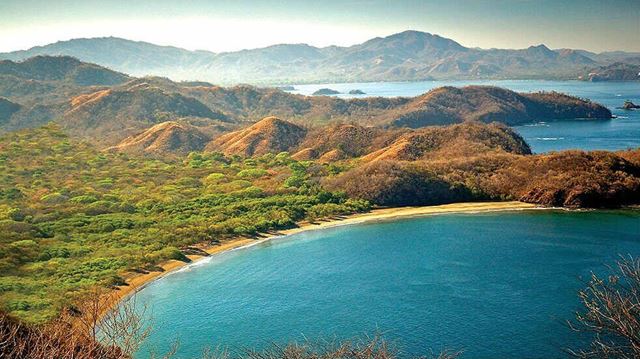 Explore an active volcano, relax on a beach or seek out the rainforest's wildlife: Costa Rica has it all. And Boundless members save 10%!
Diversity: that's the keyword in Costa Rica. Though one of the smallest countries in Central America, spanning a mere 51,100km2, this verdant gem is astonishingly varied. Between shores lapped by the Caribbean Sea and Pacific Ocean loom grumbling volcanoes carpeted with cloud forest and rainforest, through which foaming rivers tumble to mangrove-lined lagoons and white-sand beaches.
And within those countless habitats flit, slither, pad and prowl more birds and beasts than you could imagine. Costa Rica boasts almost six per cent of the planet's biodiversity, including at least 850 bird species, and a packed menu of thrilling animal and adrenaline adventures.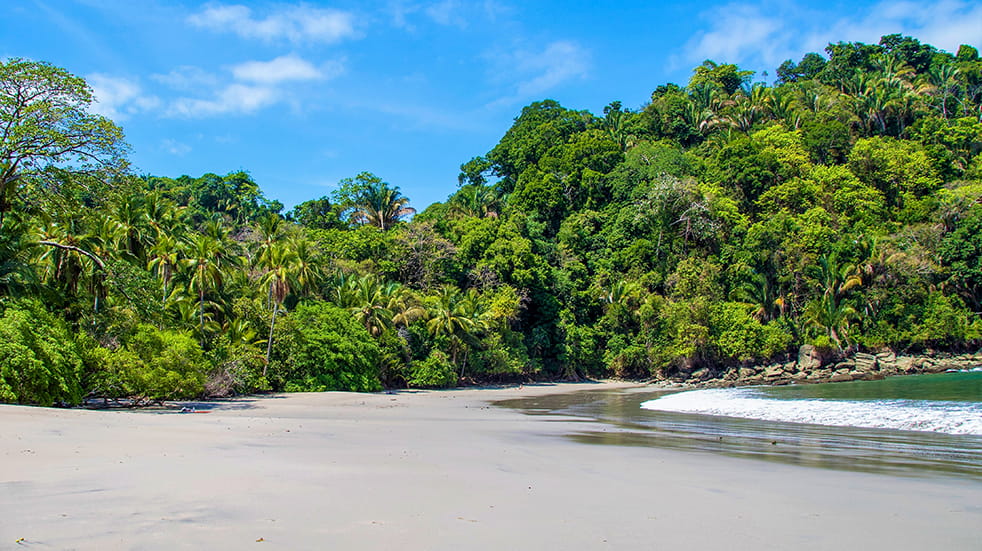 1 Explore the cloud forest canopy in Monteverde
Get a bird's-eye view of lush cloud forest from a zip line or a tree-top walkway. Dripping epiphytes and more than 400 varieties of orchid provide an atmospheric backdrop for a truly wild endeavour: seeking out the emerald-and-carmine plumage of the resplendent quetzal, one of the world's most dazzling birds. Even if this spectacular creature eludes you – along with jaguars, ocelots and tapirs, all prized but rare species to spot – you'll by awed by dozens of vivid hummingbirds and butterflies.
---
2 Get your adrenaline fix rafting the Pacuare
With its dramatic highlands, surf-splashed coast and wild rivers, Costa Rica is an adventure playground for active types – and the hot ticket for adrenaline junkies is the world-class whitewater rafting on the Pacuare River near Turrialba. Grab a paddle and join experienced guides to navigate Class III-IV rapids, catching your breath between 'Double Drop' and 'Pinball' to spot wildlife in the dense rainforest lining the banks.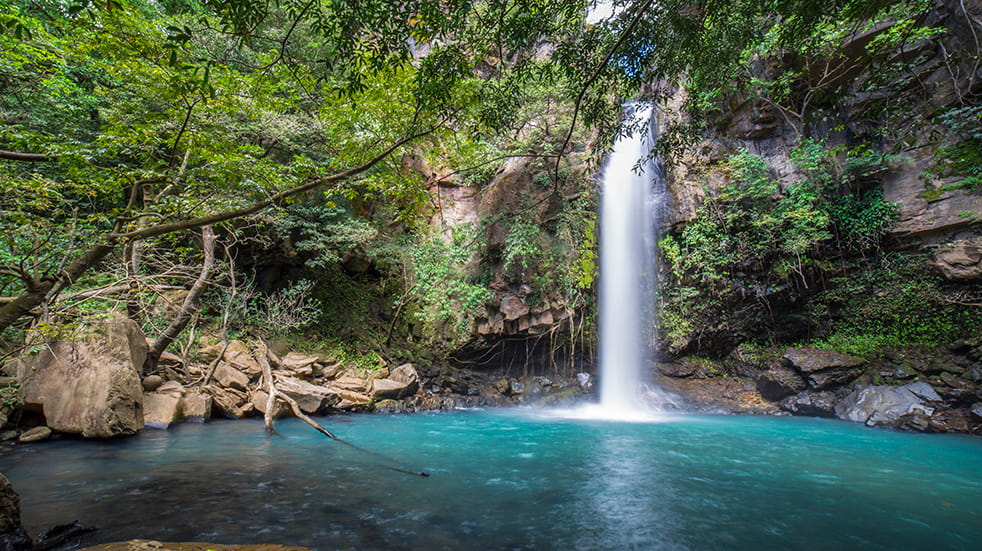 ---
3 Paddle among mangroves in Tortuguero National Park
As its name suggests, this 'Land of Turtles' is a hotbed of reptile reproduction: depending on the season, you might spot hawksbill, leatherback, green or loggerhead turtles hauling themselves up onto the sands to lay their eggs. But at any time a kayak or boat trip among the mangroves provides enthralling encounters with toucans, gorgeous agami herons, diving pygmy kingfishers and those noisiest of swingers, howler monkeys.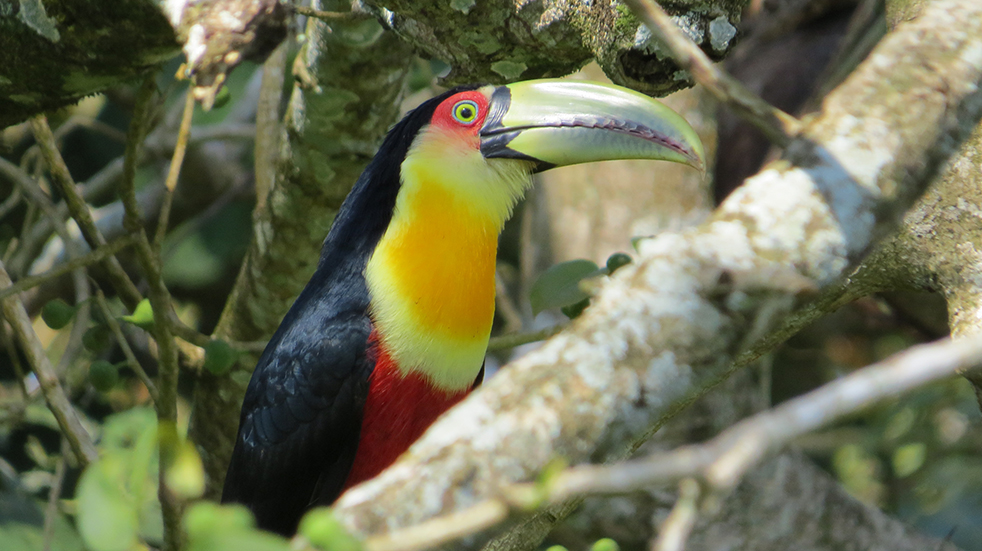 ---
4 Brave an active volcano at Poas or Irazú
Costa Rica is a dynamic country, figuratively and literally – its spine is an arc of volcanoes, most dozing but still very much active. Meet these slumbering giants by wandering amid the steaming, sulphurous fumaroles of Poas or the otherworldly, ash-strewn moonscapes of Irazú. At 3432m it's the country's tallest volcano, its crater filled – temporarily, at least – with a vivid green lake and offering sweeping views across to the Caribbean coast.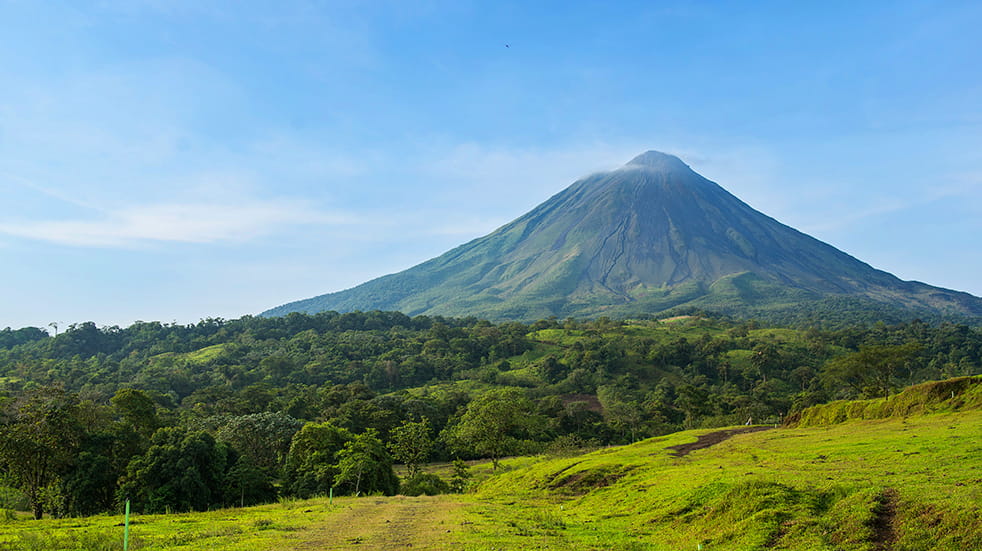 ---
5 Spot sloths and squirrel monkeys in Manuel Antonio
The rainforest sweeps right down to the Pacific Ocean on Costa Rica's central west coast, offering a unique opportunity to spot arboreal mammals and aquatic marvels in the same place – tiny Manuel Antonio National Park. Here you'll spy boa constrictors and diminutive squirrel monkeys in the forest, along with the somnolent two- and three-toed sloths and scampering, raccoon-like coati. Along the pristine white-sand beaches, meanwhile, you'll see green turtles and iguanas as you cool off in the balmy waters.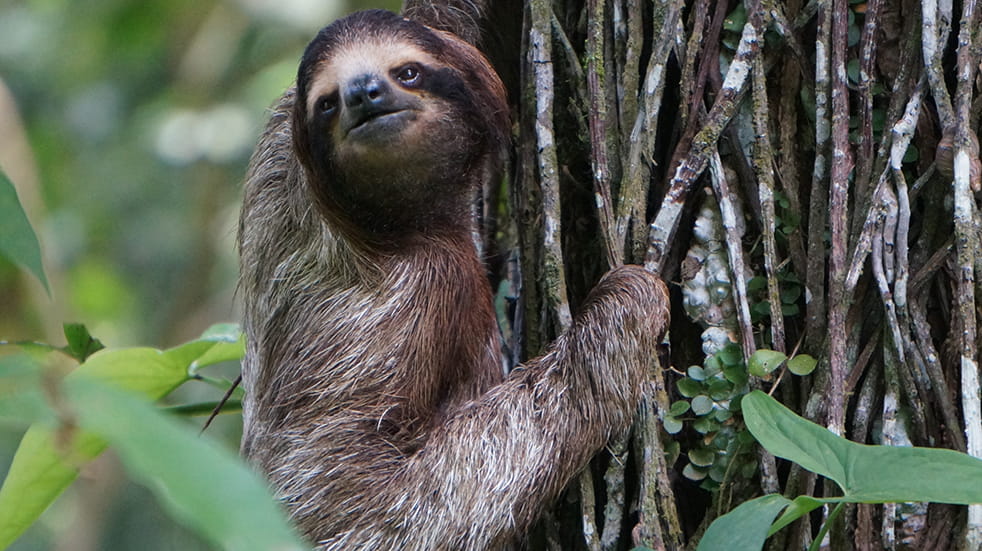 ---
Exclusive 10 per cent discount for Boundless members – discover Costa Rica for less
Boundless members can enjoy an exclusive discount of 10 per cent per person on all Explore small group adventure and self-guided trips (including to Costa Rica) booked between 1 November and 31 December.
Visit the Explore website or call 01252 883019, and quote BOUNDLESS to receive your discount. See the Explore website for full terms and conditions.