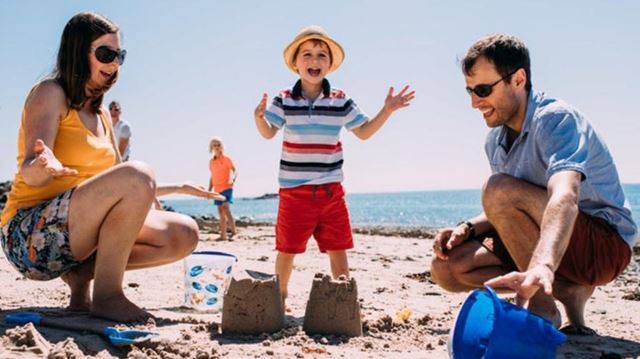 For the last year or so, dream holidays have been just that – a dream. And even now that restrictions are starting to be lifted, there's still some uncertainty surrounding foreign travel.
However, it might just be that your dream holiday is right on your doorstep. If you've been hankering after glorious sandy beaches, cool, shimmering waters and fine dining in the evening sunshine, then the island of Jersey has just what you're looking for – and it's so easy to get to.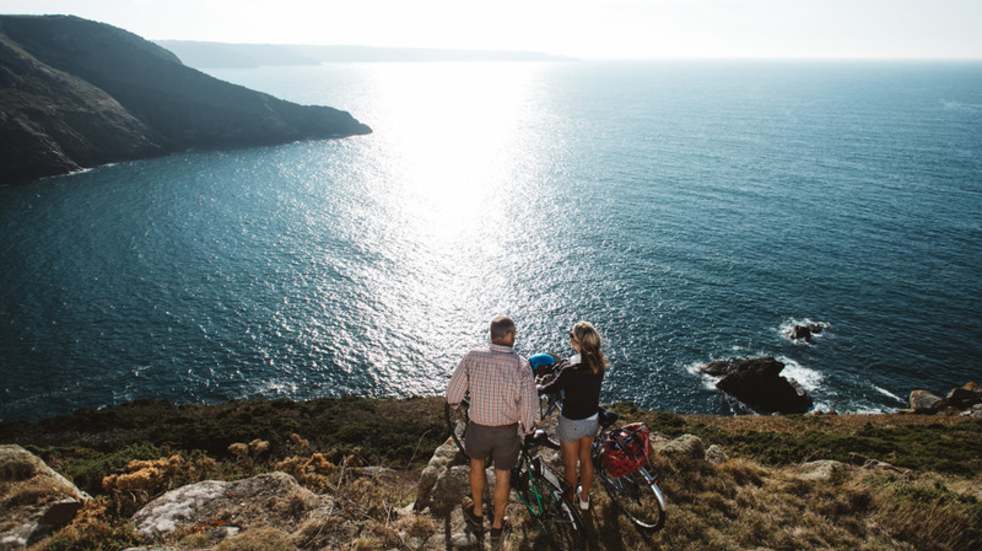 Situated off the coast of Normandy in the north-west of France, this British Crown dependency is the largest of the Channel Islands, an archipelago known for its spectacular scenery, laidback lifestyle and warm climate (with more than 2,000 hours of sunshine each year, it enjoys some of the best weather in the British Isles).
Visiting this beautiful island is absolutely hassle-free. It's only a short flight or ferry crossing away, and because Jersey falls within the UK's Common Travel Area, there is no requirement to isolate when returning home to the UK. All visitors are welcome – visitors who are fully vaccinated will take a free PCR test on arrival, with no isolation required. Those visiting who are not fully vaccinated will need to take a free PCR test on arrival, and will be required to isolate until a negative result is received – this is usually within 12 hours. For more information, click here.
Spectacular beaches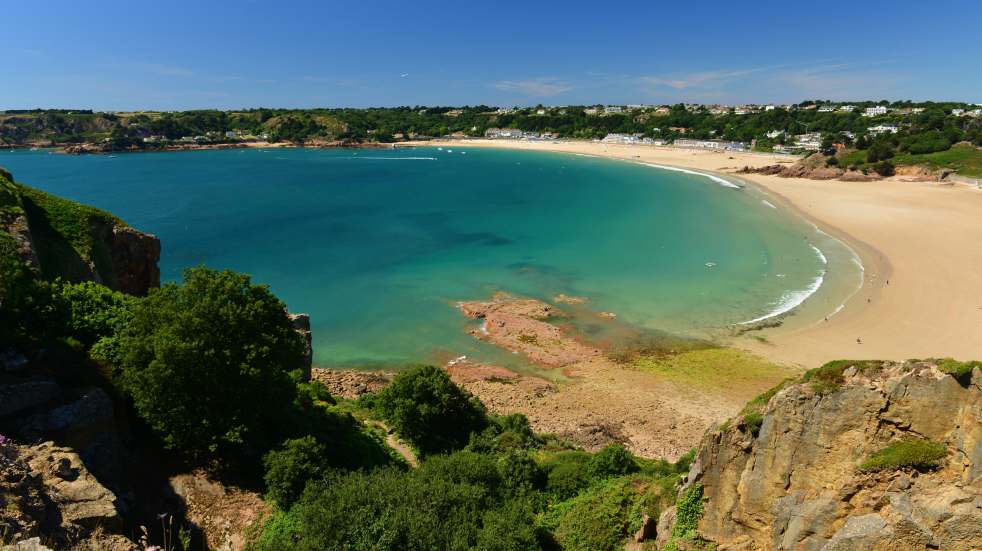 If you want to make the most of that sunshine by spending time on the beach, you're in luck. As the Jersey locals will tell you, wherever you are on the island you'll never be further than ten minutes from the sea. And there's a broad range of options for laying down your towel and catching some rays. Recently named by TripAdvisor as one of the best beaches in the UK, St Brelade's Bay on the south-west coast (pictured above) is a family favourite in the summer, due to its vast stretch of golden sand, safe waters and wide range of fun activities.
On the west side of the island there's St Ouen's Bay, whose crashing Atlantic waves and spectacular sunsets make it a popular choice among surfers and walkers alike. Or you could take a walk along Jersey's northern coastal path, admiring the breathtaking views and exploring the hidden harbours of Rozel and Bonne Nuit – at the former, be sure to look out for the native geese.
In actual fact, with all of Jersey's resorts being located within easy reach of each other (the island is just nine miles long by five miles wide), there's nothing stopping you visiting several during the course of your stay. Getting from A to B couldn't be easier or more idyllic, thanks to a network of winding roads that are traversable by car, bicycle or foot. Along the way, you'll come across numerous places where you can stop for a flask of tea and a photo.
Enthralling history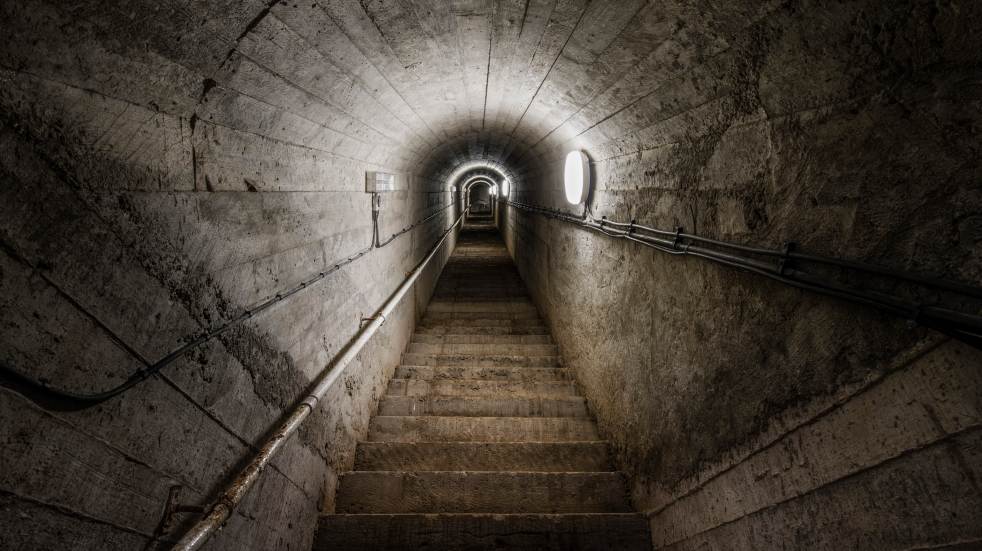 If sightseeing is more your thing, you'll find plenty to enthral and inspire you on Jersey. The size of the island belies its extraordinary history, and wherever you go you'll discover remnants of the past. Jersey was the only part of the British Isles to be occupied by Nazis during World War II, and its renowned War Tunnels (pictured above) – built by the Germans using slave labour – stand as a fascinating testament to this challenging era.
The island is home to numerous impressive forts and battlements, including Elizabeth Castle in St Helier – inhabited by an exiled Charles II during the English Civil War – and the imperious Mont Orgueil Castle, built by King John to defend Jersey from King Philippe Augustus's marauding forces. And spare an hour to visit La Hougue Bie – one of the ten oldest buildings in the world, it houses one of Europe's finest Neolithic passage graves.
Of course, you're not obliged to do anything during your visit, and if you'd rather just take things easy, there's no better place to do it. As this article explains, there are myriad ways to recharge your batteries on Jersey, from enjoying a luxury pampering experience at The Cottage Garden boutique spa to joining a yoga session by the sea.
Exquisite dining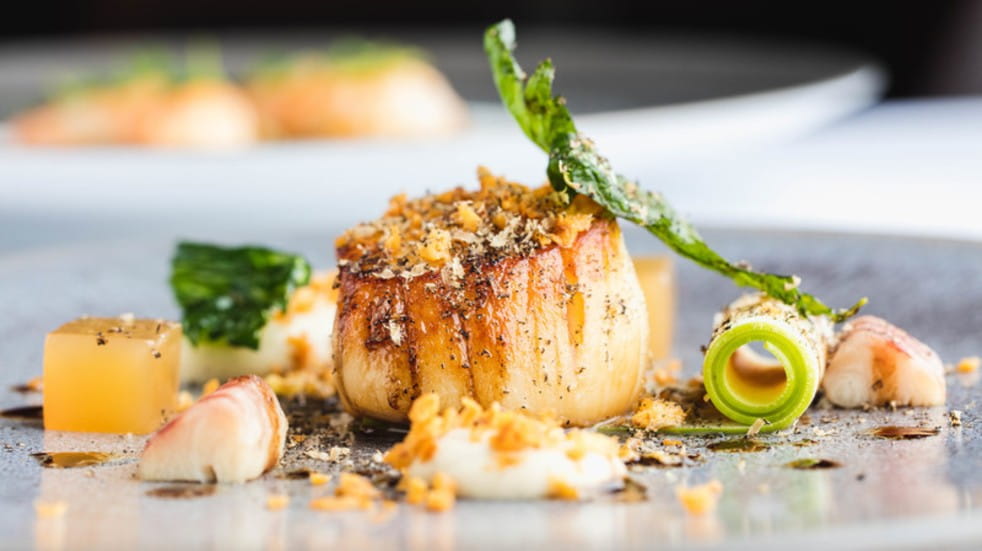 No description of Jersey would be complete without mentioning the island's broad range of dining options, and whether you want a long, leisurely breakfast, a hearty pub lunch or a full-on gastronomic experience, you'll find plenty of places to sate your appetite. The Michelin-starred Bohemia restaurant in St Helier (pictured above) offers a divine range of dishes, from hand-dived scallop to the freshest Jersey Royal's and locally foraged produce.
The Holme Grown Farm Shop in Grouville was recently voted as one of the top 10 best UK foodie destinations and is host to a genuine Jersey market through the summer months, where you can buy local food as well as arts and crafts. And while you're on the island, take the opportunity to sample an afternoon tea made with fresh cream from the local Jersey cows. We can recommend the Somerville Hotel with its panoramic seaviews, or Greenhills Country House Hotel for its idyllic countryside location. Your tastebuds will thank you for it.
Get a discount on your Jersey holiday with Boundless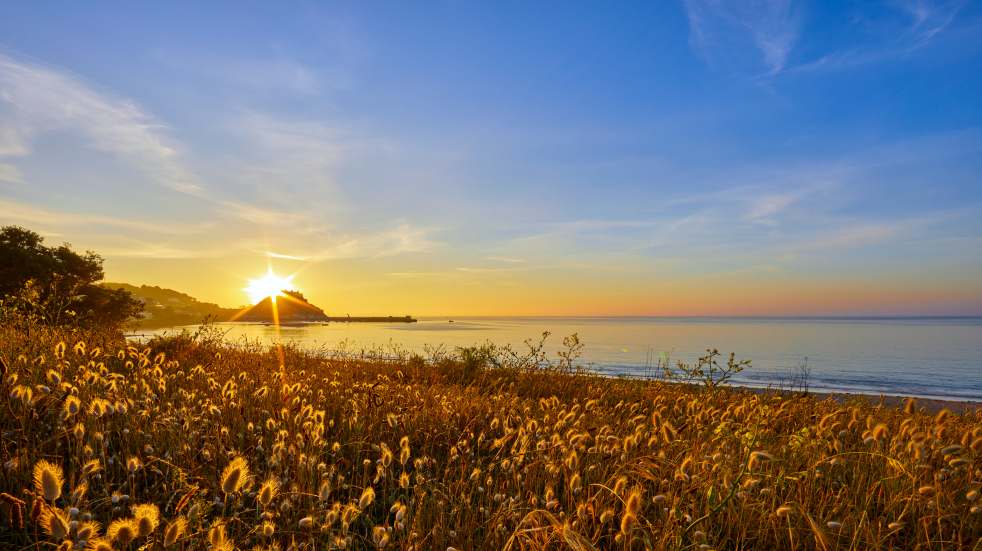 Boundless members can enjoy a 10% discount on all bookings made through JerseyTravel.com. To plan and book your trip, click here or call 01534 496664, quoting reference BOUND10. Stays of three nights or more that include travel and accommodation will also receive a voucher for a Jersey Heritage Pass by email. This can be exchanged at any Jersey Heritage site reception for one Heritage Pass per person on the booking, allowing access to any four of the Jersey Heritage visitor sites, including Hamptonne Country Life Museum, La Hougue Bie and Mont Orgueil Castle.
Photos: Visit Jersey and Getty Images