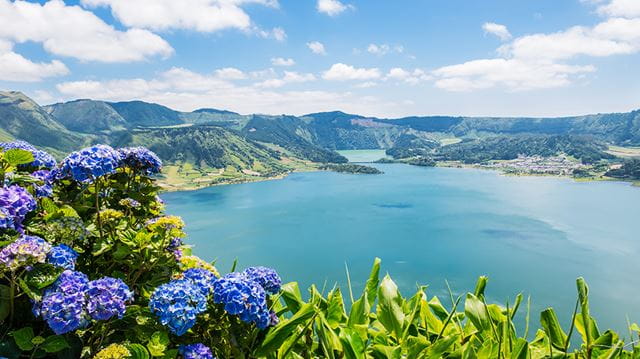 The mild temperatures, spectacular scenery and untouched natural beauty of São Miguel – the largest Azorean island – make for an outstanding holiday.
Take a holiday in the Azores and make the most of balmy late-summer and autumn temperatures; walk along breezy coastal paths and rural tracks, passing spectacular lake views, pretty fishing villages and expansive botanical gardens. There's also a tempting chance to enjoy a Cozido das Furnas, a tasty, traditional meal that's slow cooked in volcanic fumaroles at Furnas.
Explore an eco-paradise
Quality Coast, the largest international certification programme for sustainable tourism destinations, has awarded its Platinum Award certificate to the Azores recognising it as one of the world's top sustainable tourism destinations. Its pristine natural environment, rich and protected marine life (whales, dolphins, marine turtles, cold-water corals and more), well-regulated hiking, cycling trails and renewable energy use are a complete breath of fresh air.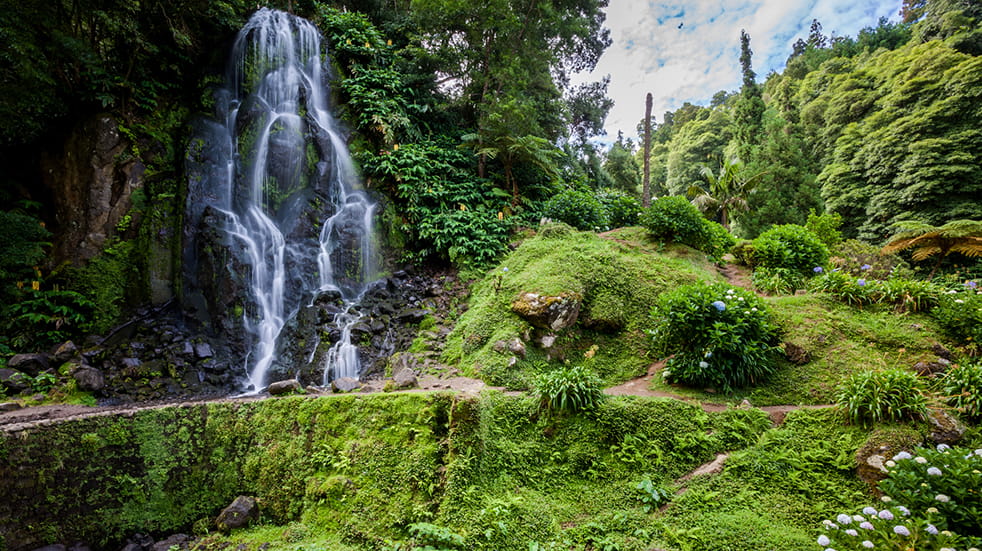 Horticultural heaven in the Azores
The Azores' largest island, São Miguel is a nature-lover's paradise, with a profusion of public gardens which overflow with tropical fruits, multicoloured blooms and rare plants. The Azores have been named one of the Top 10 whale and dolphin watching destinations in the world by The Telegraph, with 24 of the world's 81 cetacean species spotted in Azorean waters.
Home to charming towns, magnificent lakes and show-stopping volcanic landscapes, São Miguel also offers opportunities for excellent activities throughout the archipelago, including:
Azorean Rural Experience - a half day's insight into local life on São Miguel, from £38 per adult and £21 per child (6-11yrs) when travelling with two adults.
Bird watching – a full-day tour on São Miguel, from £170 per taxi (maximum 3 people per taxi).
Off-road jeep tours along São Miguel best trails, from £34 per person for a half day.
Full day Geology excursions for £70 per adult and £45 per child (8-11yrs), plus pineapple and tea plantation tours.
Whale watching and swimming with dolphins, from £52 per adult and £26 per child (4-11yrs) for a 3-hour whale watching trip.
Walking – guided and non-guided; daily guided walks cost £56 per adult and £42 per child (up to 10yrs).
Plus a host of other activities from canoeing, canyoning and coasteering to sailing, rock climbing and diving – the choice is yours. Prices listed are from Sunvil.
Save 20% on 2018 holidays to the Azores from London Gatwick
For more information on Sunvil holidays to the Azores, visit the website, call 020 8758 4722 or email holidays@sunvil.co.uk.