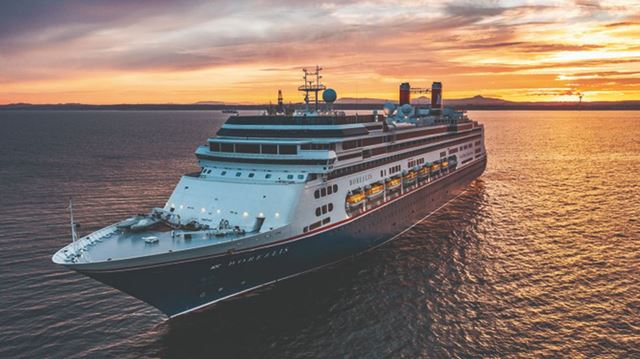 Bigger isn't always better, and when it comes to cruising, Fred. Olsen know a thing or two about keeping things a little bit smaller to ensure your experience is less busy, more welcoming and entirely unforgettable.
With five generations of experience at sea under its belt, Fred. Olsen is more than equipped to provide a memorable adventure without the trappings of a typical cruise experience. You'll find no overcrowded floating shopping centres here. Instead, expect smaller ships, personalised service, reduced environmental impacts and fascinating destinations that many larger operators are unable to access.
Plus, as a Boundless member, you can now enjoy a 10% saving* across all Fred. Olsen cruises until the end of the year. With this in mind, we've looked at just a few of the fantastic destinations you can explore with Fred. Olsen alongside some of the things that sets Fred. Olsen apart from other operators. Read on for what we found out…
---
Arctic Cruises – the places you can visit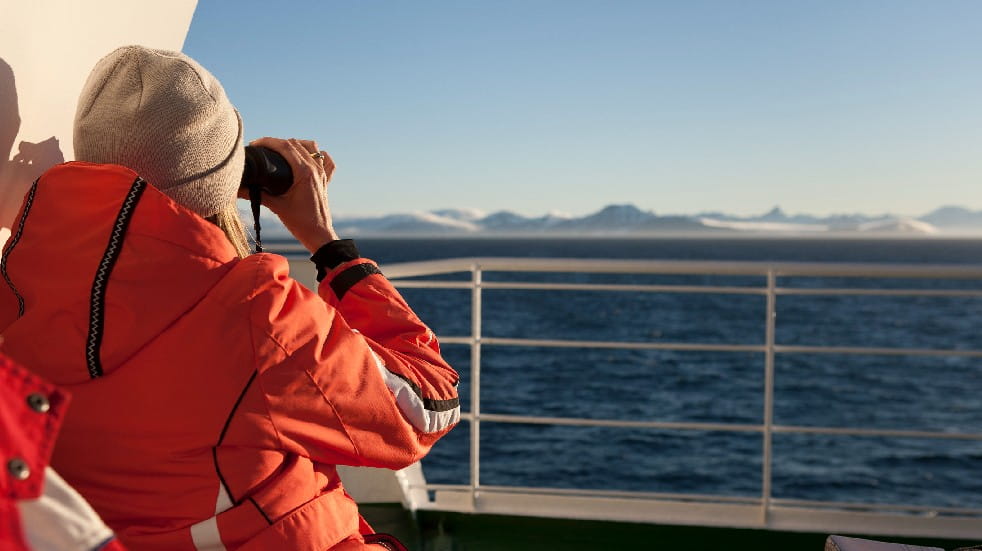 There are few places in the world more remote than the Arctic. Defined by sweeping polar landscapes, midnight sun and fascinating native flora and fauna, the Arctic is a place few will ever travel to and even fewer will forget once they've visited. Visiting ports in Greenland and Iceland, Fred. Olsen cruises in the Arctic deliver a broad range of experiences from blue iceberg excursions and whale spotting to glacier hiking and birdwatching. This is the beauty of a Fred. Olsen cruise; its ships have access to some of the world's furthest flung ports thanks to their smaller size. Destinations you never thought possible are just a voyage away, accessible in comfort, tranquillity and style.
---
British Isles Cruises – better for the environment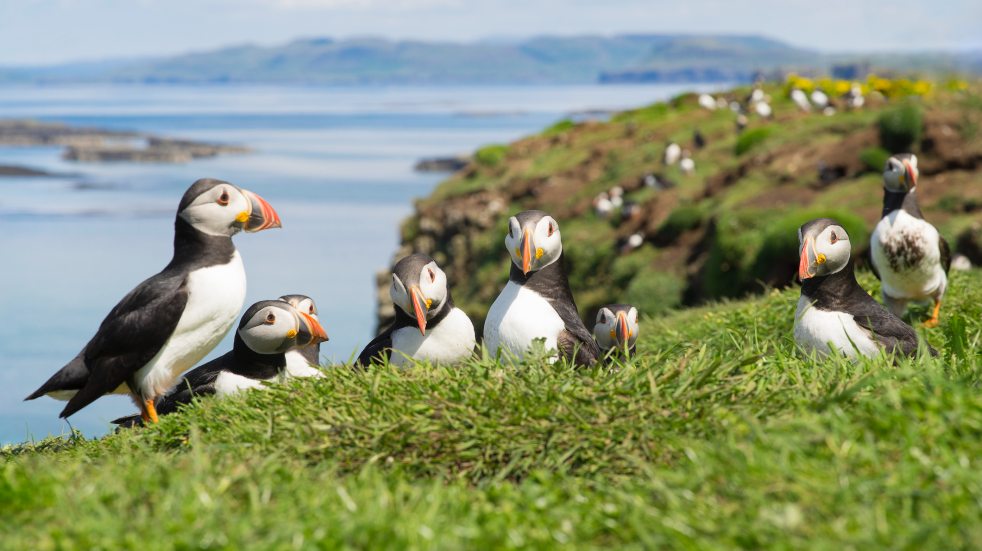 Another advantage of cruising with Fred. Olsen is the reduced environmental impact of doing so. Its smaller fleet uses a mix of Very Low Sulphur Fuel Oil (VLSFO) and Marine Gas Oil (MGO) ensuring that it is not just compliant with most international pollution targets but exceeds several of them too. This, combined with a raft of minor changes to the way it runs its cruises (even down to the pencils you'll find in your cabin) has positioned Fred. Olsen as a market leader in sustainably-minded cruising. And there's nowhere better to enjoy a cruise in good conscience than around the UK and Ireland whose rich history, stunning scenery and bucolic countryside will delight even the most storied traveller of these isles.
---
Canaries Cruises – incredible experiences on-shore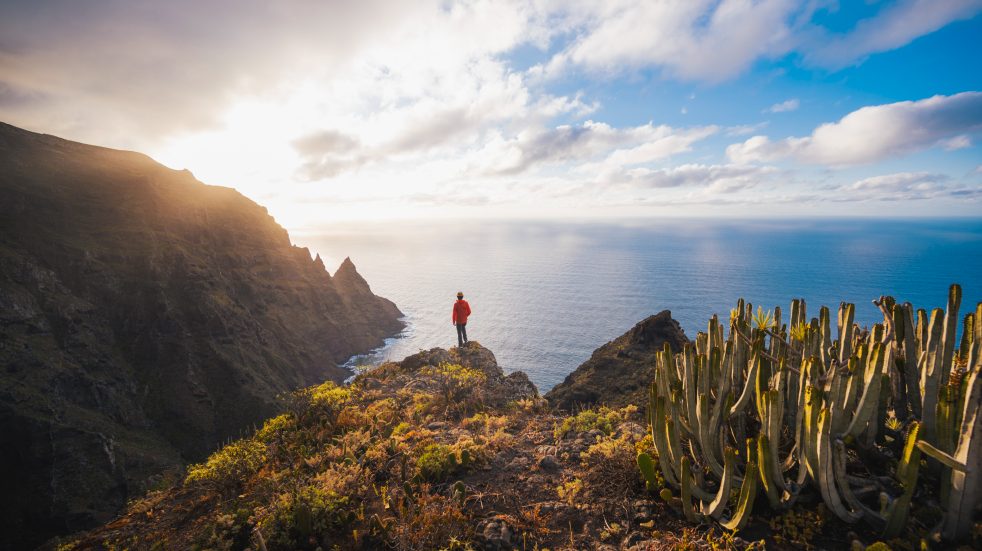 Part of what sets Fred. Olsen apart is its commitment to helping you 'discover' rather than just 'see' a new place when you visit. And with its temperate year-round climate, arresting volcanic landscapes and welcoming people, the Canary Islands are the ideal place to experience this ethos first-hand. A perennial favourite among sunworshippers and adventure-seekers alike, these islands play host to a myriad of on-shore experiences that will fully immerse you in the culture, landscape and people of the Canaries. Whether you're a history buff with an interest in architecture and goat's cheese making or a volcano climber with a penchant for biodiversity and stargazing, there really is something onshore for everyone when you cruise around this Spanish archipelago.
---
Norway Cruises – unrivalled service at sea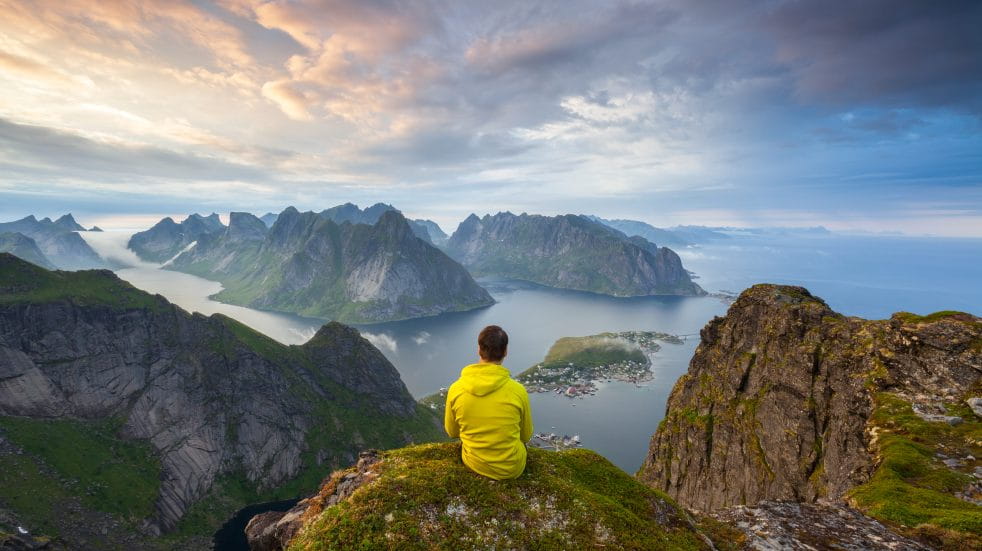 It's not just about the destinations however– Fred. Olsen's ethos extends to the on-board experience too. While you won't find any water slides or karaoke rooms on a Fred. Olsen cruise, what you will find is an experienced team offering a level of service that would be impossible to replicate on larger ships. Fewer guests mean cruises maintain a warm and civilised atmosphere with every need attended to quickly and discretely. And, as backdrops to excellent service go, there are few more impressive than the majestic fjords of Norway. Of course, there are a variety of exciting on-shore experiences to be had while exploring 'fjordland', but if your goal is unparalleled relaxation then you'll be hard-pressed to find a reason to leave the ship while exploring this part of the world. Simply kick back and absorb jaw-dropping vistas as they drift by while you're looked after by the ever-professional and always-welcoming crew.
---
Adriatic Cruises – avoid overcrowding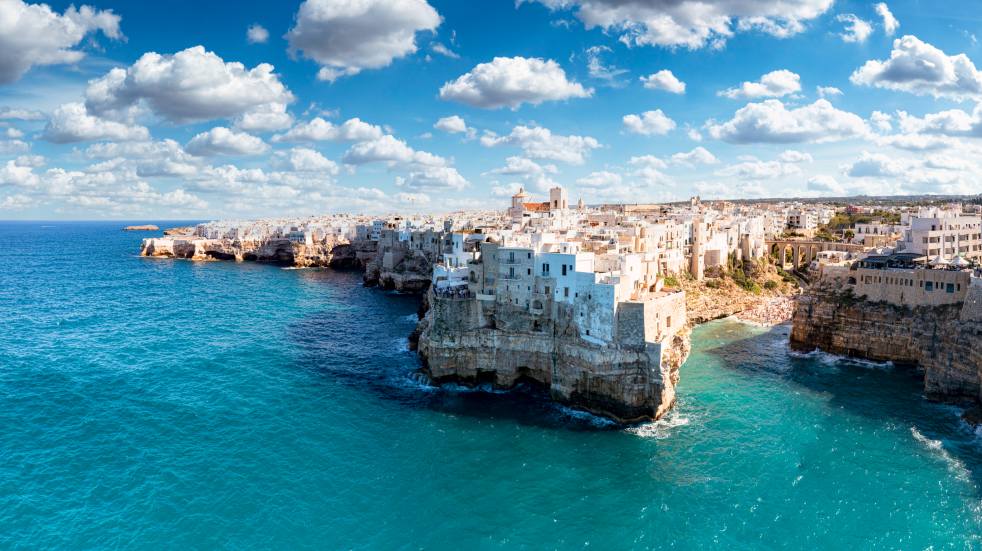 For something a little further off the well-worn tourist trail, it's worth considering the Adriatic. Located between the Balkan and Italian peninsulas, there are many ports on the Adriatic that remain surprisingly unspoiled by large-scale commercial tourism (particularly when compared with its much larger counterpart, the Mediterranean). From the east coast of Italy across to Croatia, Montenegro and Albania, excursions in the Adriatic will take you beyond the expected to some of the most beautiful parts of Europe. And when it comes to taking you off-the-beaten-track, Fred. Olsen is hard to beat for experience. With a high crew-to-guest ratio, its cruises never feel overcrowded so you can be assured that your experience will be something more than the usual tourist fodder.
---
Do more with Boundless
Boundless has teamed up with award-winning Fred. Olsen Cruise Lines to give you a very tempting discount – up to 10% for existing customers – with 5% Boundless discount in addition to Fred. Olsen's 5% Oceans Loyalty Club discount.*
New to Fred. Olsen customers can save 5% on their first sailing – and that's on top of any current offers.
*All bookings are subject to Fred. Olsen's (FOCL) standard terms and conditions, available on our website and on request. All prices quoted under the Boundless members discount offer are exclusive to qualifying members and their travelling companions only, members must quote their discount code at time of booking. Membership discounts cannot be applied retrospectively. Bookings must be made via the booking hotline number 0800 0355 108. Proof of membership will be required at the time of booking. Offers cannot be extended to any unrelated third party, are subject to availability and may be withdrawn or amended at any time without prior notice. From time to time FOCL may run special offers which cannot be combined with this discount, including selected group travel deals Fred. Olsen Oceans members are entitled to a 5% Boundless discount. Subject to the same terms and conditions, to be applied after the standard Oceans discount, where applicable. In this instance, Oceans terms and conditions apply. New to Fred. Olsen guests can also save 5% through their Boundless membership, subject to the same terms and conditions. Flights are excluded from any discounts. Offer ends 31/12/2022. E&OE.