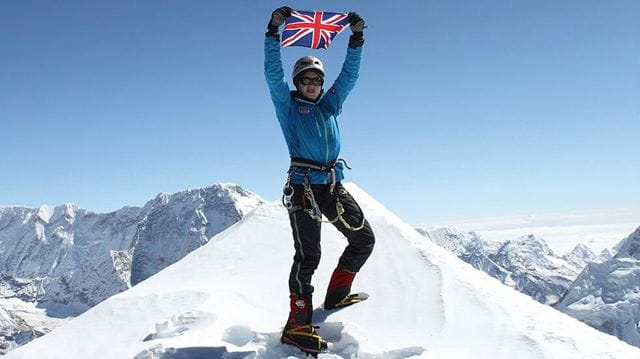 The peak performer
At the age of 22 Bonita Norris became the youngest British woman to have climbed Everest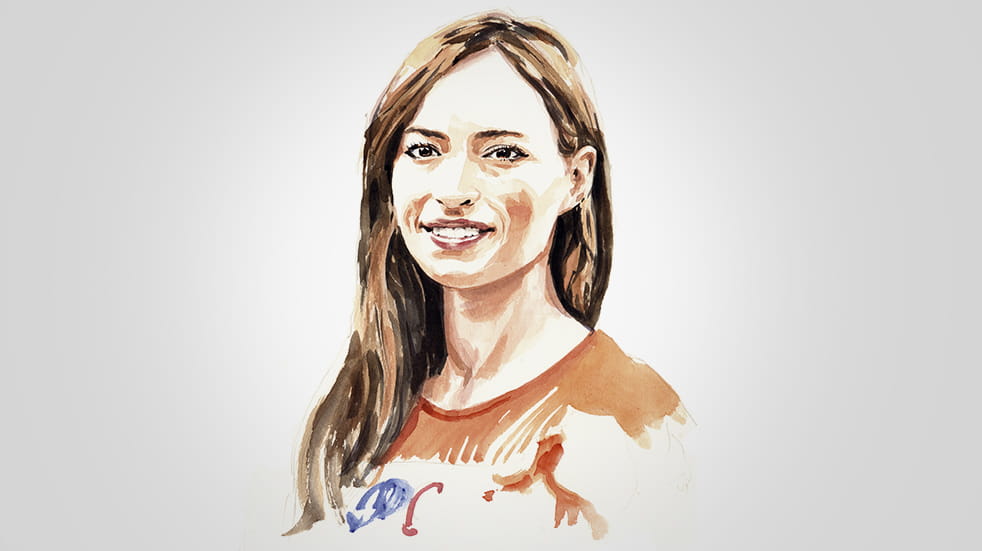 Climbing Everest in 2010 was this incredible journey, but on the descent I fell and nearly killed myself, and my teammates risked their lives to help me down. After that I pushed myself back into climbing and I think my proudest moment was probably two years later when I climbed Lhotse, the mountain next to Everest. It was a more technical and difficult climb and I could look over at Everest. It felt like coming back from failure.
Climbing allows me to access places that are quite rare – new worlds, above the clouds. I really like finding out what I'm capable of. When it is hard, it's all down to your head and what you say to yourself.
I'm lucky that climbing is pretty straightforward – in my worst moments all I ever have to do is put one foot in front of the other. In 2018, I might go back to K2. I tried it in 2016 and didn't get to the summit.
---
The ultra triathlete
Sean Conway was the first person to cycle, swim and run 4,200 miles around the coastline of Britain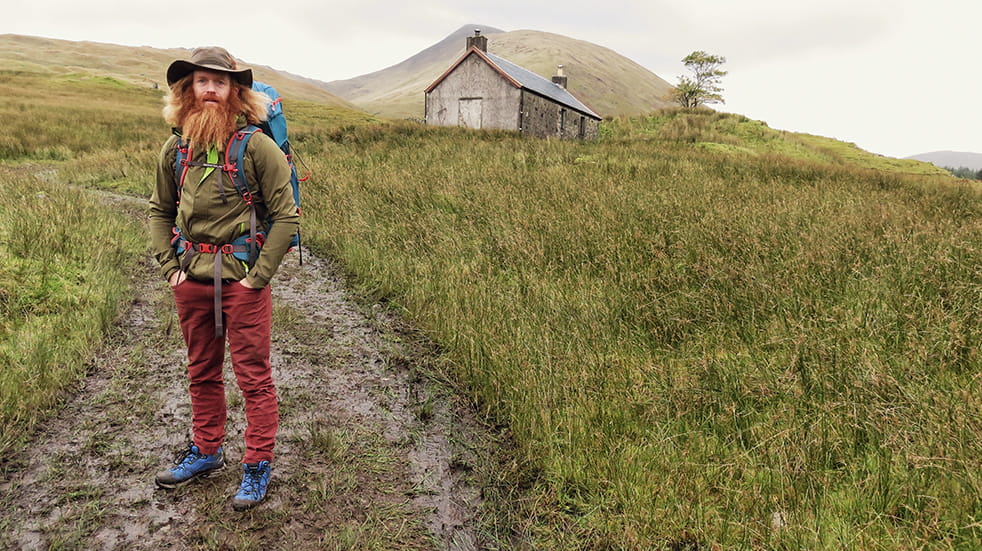 I lived within my comfort zone for so long it made me miserable. Being outside your comfort zone, although it's miserable at the time, is much more rewarding. I believe we should all have a physical goal or challenge in our lives outside of work – you'll be a happier person going through the processes of making that happen.
I think swimming the length of Britain in 2013 was the one that gave me the confidence that I could do everything else. Fear of failure kept me going. I gave up in my old life when things got a bit tough, but that didn't work out well – I couldn't give up this one because then I'd be back where I was.
I'm still deciding what to do in 2018. I have a few ideas. Watch this space. For me, it has to be something that's really difficult – both physically and mentally – something with quite a high risk of failure.
---
The freewheeler
Jem Stein is founder of The Bike Project, which refurbishes and donates bikes to refugees and asylum seekers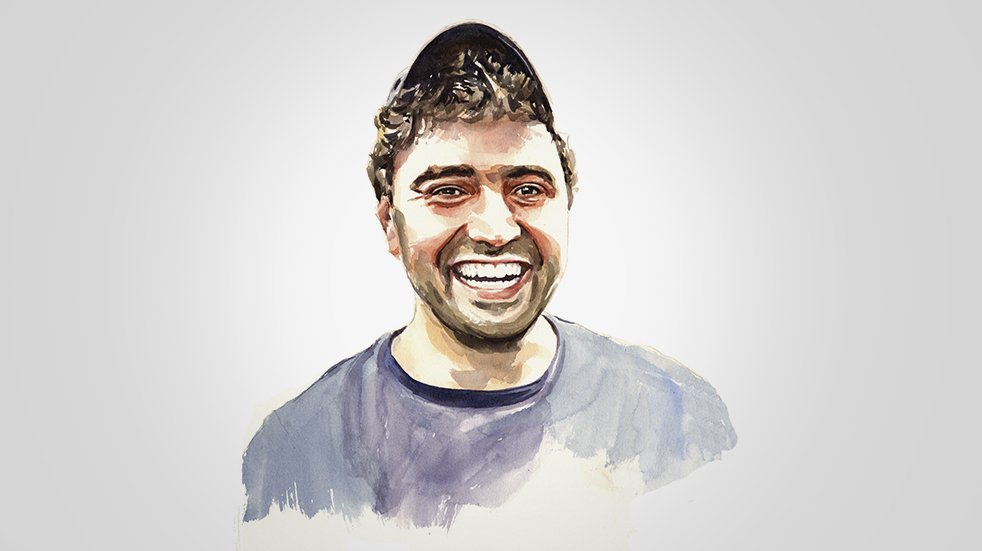 When I was at university I ended up mentoring a young Darfuri asylum seeker. As an asylum seeker you get just £36 to live on a week, and you're not allowed to work – it was expensive for him to get around London. I got him a bike and saw the potential.
I left my job and set up the charity in 2013 and now we've donated about 2,900 bikes. We also found that women often wanted to use a bike but hadn't learned to cycle because they came from a country where it wasn't socially acceptable. We set up a project to teach women to cycle. Now we run two of them.
Next year we want to scale up what we do, give away more bikes, sell more bikes to fund the charity and set up a third women's project. I think there is scope to set up in other places – we're looking at the idea of setting up in Birmingham, but it could apply to other cities.
The riverbank radical
Ed Stafford was the first person to walk the length of the Amazon – a journey he took between 2008 and 2010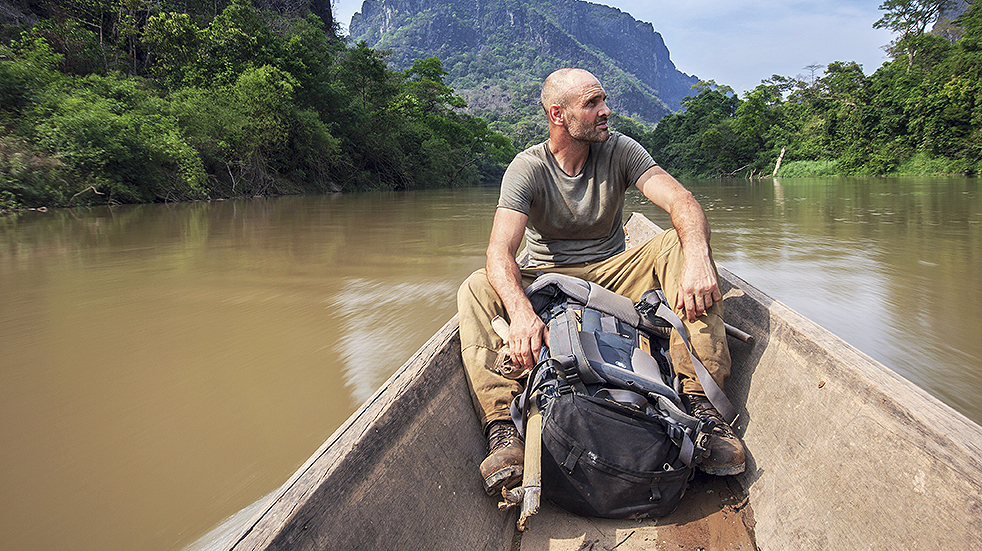 I don't think anybody immediately likes being outside their comfort zone but I think it's healthy to put yourself there. It ensures you keep growing and developing as a person.
As a young man I was a mixture of overconfident and insecure and I think a lot of people would fall into that category. Going on adventures is a really good way of learning about yourself. You can see your own limitations and you can build up your confidence based on physical, tangible things you are able to do.
Walking the Amazon took two and a half years, not always on my own, but there was a lot of introspective time. A lot of it was quite tough and not necessarily what I would choose to be doing – wet clothes, heavy rucksack, mosquitoes. But it was the beginning of starting to understand myself.
In 2018, I'll be doing a brand-new Discovery Channel series, but I can't say what it is. We've also got a new baby and I'm taking two months off to be on dad duty while my wife goes off on her own expedition.
---
The fast tracker
In 2015 Jamie Chadwick became the first female winner of a class of the British GT Championship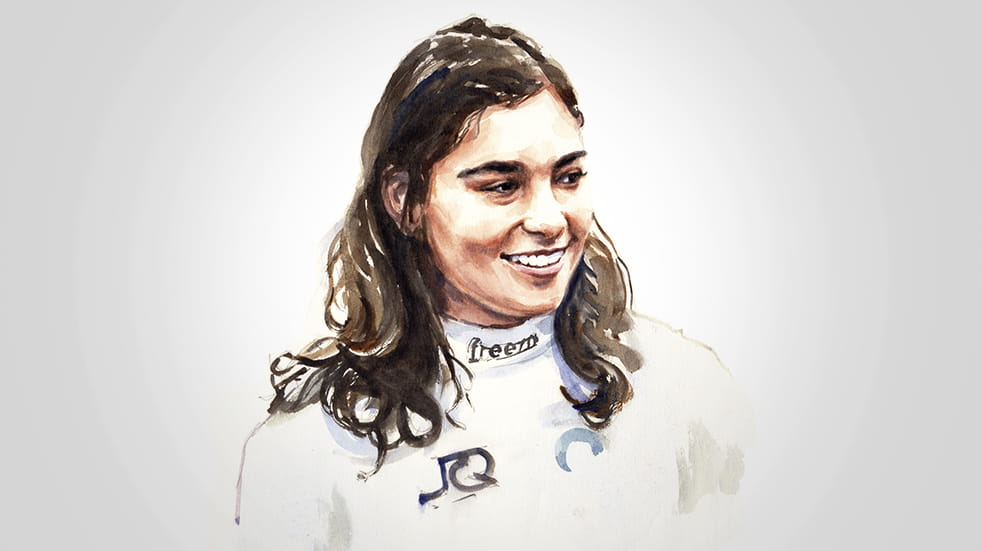 Winning the GT is a top achievement, but 2017 has been a more challenging year. I moved into Formula 3, and to get through this year with the results we did was even more rewarding than winning the GT.
It's so difficult to have consistent results, so when everything falls into place it's more rewarding than anything.
In 2018, I hope to do British Formula 3 again and try to win the British Championship. In the next five years I want to be pushing to be in a Formula 1 team.
---
The continent conqueror
Karen Darke is a Paralympic gold medallist in handcycling, and an adventurer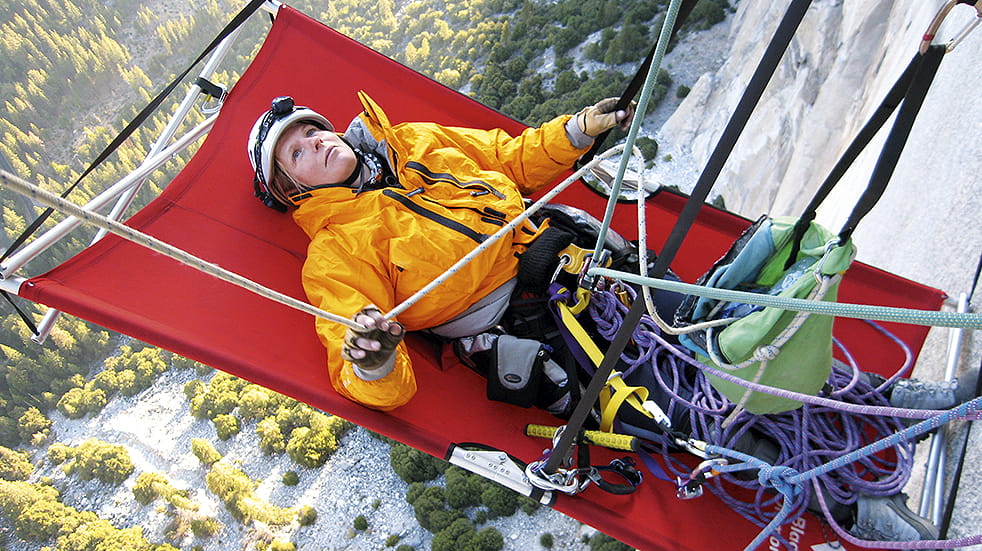 If I'm on an adventure I like not knowing what's going to happen next, working things out as I go along, not knowing where I'm going to be that night or who I'm going to meet. I suppose I'm seeking constant growth.
My most extreme challenge, in terms of the environment, was crossing Greenland's ice cap. Kayaking from Canada to Alaska – leaving my wheelchair behind for three months and being totally dependent on a kayak and my friends – was really intimidating but it was also one of the most incredible experiences of my life.
I'm looking forward to 2018 – it will be a big year. I'm hoping to represent Scotland at the Commonwealth Games in triathlon in early April, and then I'm going to be doing a big ride in Australia. In the autumn I'm going to do a ride down the Ganges. I'm also continuing my project Quest79, with the goal of travelling across seven continents in nine significant handbike rides.
---
The stand-up campaigner
Lizzie Carr paddleboarded the UK's waterways to highlight plastic pollution, and now runs the Plastic Patrol campaign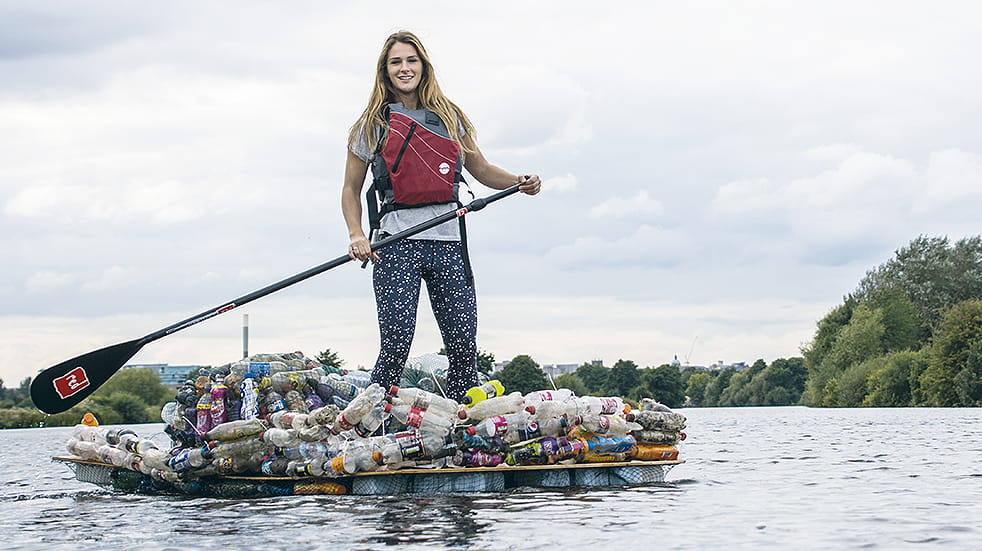 I don't really look at my challenges as achievements – they're more about highlighting important issues. Physically, paddleboarding 400 miles was exhausting. But there was an important point to that journey – geotagging every piece of plastic I saw – so there wasn't any doubt in my mind that I would complete it.
There was also a personal element to it. I was recovering from an illness and it was a way to test myself and build my confidence, but there was a much bigger purpose and that was the focus. When I'm outside, it feels restorative, especially if I'm on or near the water. I feel connected to the world in a way I can't really achieve from anything else.
I'm going to spend 2018 on campaigning. We launched an app so people can take and upload photos of plastic they find on the waterways or beaches. These will be added to the Plastic Patrol map. The more photos, the more evidence we have that change is needed, which can then be addressed at a local level.
---
The motorcycle diarist
Charley Boorman motorcycled from London to New York, via Asia, with actor Ewan McGregor in 2004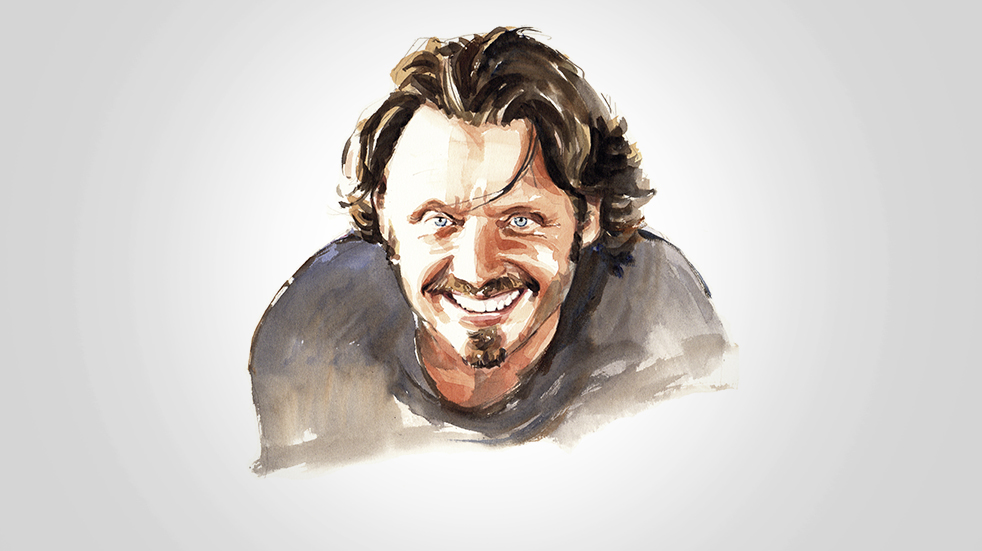 The 2004 trip was a huge adventure, but it was the 2006 Dakar rally that pushed me to my limits: rough terrain, old-fashioned navigation and 600-800km a day with all these fast cars and trucks wanting to run you over if you didn't get out of the way.
Often on an adventure you have to deal with failure and turning that into a positive. I broke both hands during that race. Crashing out of the rally but carrying on with the team to finish the documentary we were making took a lot of determination.
In 2018, I'm planning an adventure based around the things I love – adventure, cooking, music and the wilderness. Also, each year I take a group from Cape Town to Victoria Falls on motorcycles. Where else might you have to stop because 40 elephants are crossing ahead of you?
---
Think big in 2018!
How are you starting your New Year's revolution? Join the conversation and let us know how you plan on making 2018 a year to remember on the Boundless Facebook page.