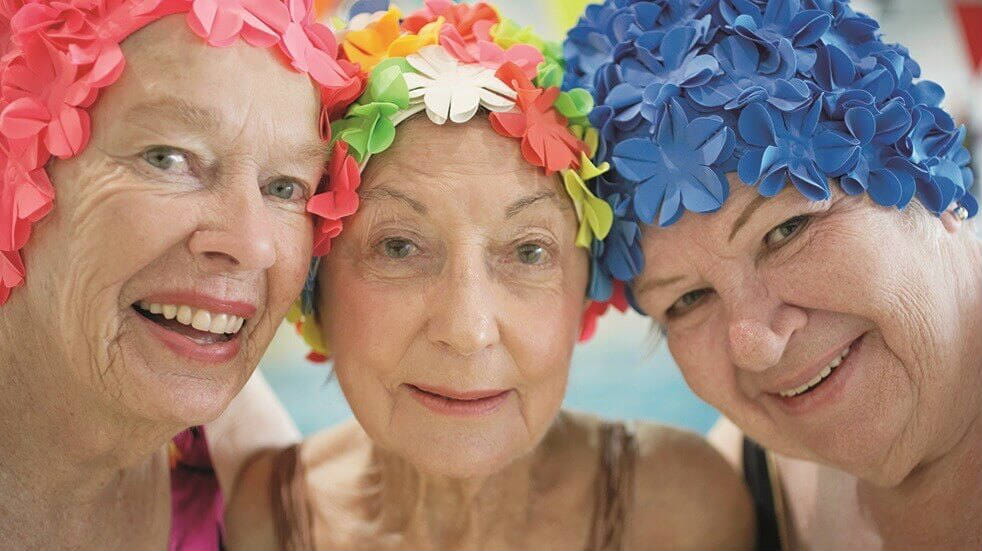 The Boundless Foundation's donation of £1000 to Independent Age helped recruit and train four volunteers to offer support to lonely older people
Lucy Harmer is bubbling with enthusiasm as she sits behind her spotless desk and talks about her role as Director of Services at Independent Age, and all the work the charity is doing to make older people's lives happier and healthier.
Her small, glass-walled office at the charity's London headquarters looks out onto a large, light, modern room, gently buzzing with people tapping away at their computers and manning the telephone advice line.; 'We are lucky to have this building. It's on the site of an old garage, where Ewan McGregor and Charley Boorman kept the motorbikes they rode on their epic televised road trips,' she says.
Lucy is responsible for the key services that the charity provides: the helpline, information and wellbeing advice, and friendship and volunteering services.
Independent Age is also a leading voice in campaigning for a better deal for Britain's rapidly ageing population, so that older people are better equipped to maintain their independence and enjoy life on their own terms.
The Independent Age helpline is free to callers and deals with around 30,000 calls a year. 'We have a lot of relatives and friends calling because many older people are reluctant to ask for help. They have been through the war, worked all of their lives and don't want to make a fuss,' says Lucy.
'The most common queries are about money, benefits and grants, social care and other practical help on how to stay living at home. There is also information on how to choose a care home.
'Once we receive a call, one of our advisors will make an appointment to ring back at an arranged time, so people have time to make a list of all their queries,' says Lucy. Callers are then sent the relevant leaflets and can look at the info-packed website.
Emotional and physical health are at the top of the charity's agenda. 'We put huge emphasis on people's well-being and focus a lot of our energy on tackling loneliness,' says Lucy. 'It's a very serious problem for older people, and all of the research shows that socialising and staying connected are absolutely essential to good health.
'It's quite easy to become isolated, especially for the bereaved, or when friends and relations are far away. We have come across people who haven't talked to anyone for as long as a month sometimes, and that's always shocking to discover.'
Making the perfect match
The charity has a staff of around 100, including a network of people who are home-based around the country, but it's the 1000-plus volunteers who are vital to delivering the services the charity provides. Lucy is passionate about the role they play. 'Our volunteers are amazing. We could not value them more highly. We have all types of opportunities – from fundraising to coordinating, but the majority are volunteer visitors or telephone callers,' she explains.
---
Make a difference by giving to the Boundless Foundation
£240 will pay for one telephone volunteer to receive a full year's training and support and make regular calls to a lonely older person.
£500 could provide 100 hours of telephone-volunteer calls to older people who feel lonely.
£1000 could help recruit and train four volunteers to offer friendship visits to lonely and isolated older people.
£2000 could fund 400 hours of telephone-volunteer calls to older people who feel isolated.
---
Fun Fundraiser
Independent Age has evolved from a benevolent organisation founded over 150 years ago, to its new, thoroughly 21st-century identity. Fundraising is crucial, of course, and the money raised goes to pay for the services the charity provides.
'We're lucky that, thanks to shrewd investment in the past, we can pretty much cover our basic overheads,' says Lucy. 'So 100 per cent of donations to Independent Age will be spent on delivering direct services to support older people.'
The major fundraising event taking place this year is the 100 in 10 Virtual Challenge, which launches on 13 May. Participants cover 100km in 10 weeks, as individuals or as part of a team, in any way they choose – running, cycling, walking or swimming, or maybe a more inventive, fun way. (Though a three-legged attempt might be a tad ambitious!)
There's an online platform so everyone taking part can post updates and chat with other participants. For the less sporty,
look out for the Big Tea, an annual summer event that sees friends and neighbours getting together for tea and cake to raise money. 'Choose your theme and dress up, if that's your thing, or just enjoy getting together,' says Lucy.
'Independent Age is about helping people in their later years access the essentials for optimum well-being. These include having enough money to live well, plenty of social contact, a sense of independence and purpose, and feeling in control over the choices we make. That's our aim for everyone in later life.'
My story: volunteer Joe Pick
Joe 70, will never forget how homesick and lonely he felt when he first moved to the UK from the USA, nearly 50 years ago. Joe found the perfect opening with Independent Age. He applied to be a telephone volunteer and, last October, was put in contact with Harry, who's 81 and lives alone.
'Harry is a lovely, kind gentleman who has had his fair share of knocks in life,' says Joe. 'It brings tears to my eyes thinking about him sometimes. He's such a nice guy and we both look forward to our weekly conversations. The stigma attached to older people and the problem of loneliness among the elderly is something that society should look at as everybody eventually gets old.' Urging others to give volunteering a go, Joe adds, 'Independent Age will guide you through any grey areas and train you for the role, like they did with me. Everybody should have somebody they can talk to.'
My story: Joan McCormick
Joan, 73, from East Sussex, receives regular calls from a telephone volunteer
'Living on my own, I can go for days without talking to anyone. You can't talk to strangers in the street because they give you funny looks, so it's good to have someone friendly to chat to.
'My volunteer and I have been having regular chats over the telephone for three or four years now and we speak for at least an hour each time. It's helped me to feel less lonely and, because he's younger than me, it keeps me up to date with the world and also helps me understand the younger generation.
'Younger people are so different now to how we were when we were that age, so it helps to bridge that gap. My volunteer is caring and understanding and we've developed a really close friendship over the years.'
'I would thoroughly recommend this process for people living on their own. It helps to join together two worlds and helps me feel connected.'
---
The Boundless Foundation helps raise vital funds for our four supported charities – Make-A-Wish, Mind, Guide Dogs and Independent Age. We'd love to hear from you if you have any fundraising ideas, too. Email us at foundation@boundless.co.uk.