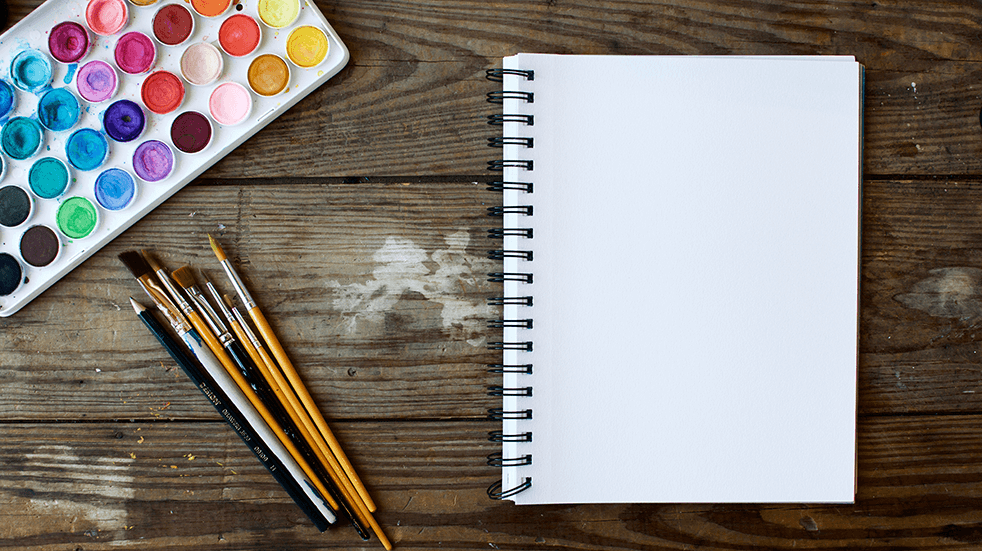 Discovering a new crafting hobby could see you on your way to a happier, healthier self – with the added benefit of making something unique in the process!
As our modern lives seem to get ever-busier, the benefits that crafting can have for our wellbeing, both mentally and physically, are being explored more and more through scientific research and studies. It has long-been thought that those who have a crafty hobby to focus on are more on the relaxed side than those without one. But now there's growing evidence to support this thinking.
How can craft improve your health?
Research by Stitchlinks (a Community Interest Company) shows that knitting, along with other crafts, can provide a distraction from chronic pain, alleviate symptoms of depression, release the tensions of stress, aid addiction recovery and even help with dementia.
Similarly, a study by the University of Glasgow (in March 2012) showed that quilting improved wellbeing in a way that physical and outdoor activities couldn't. Quilters reported experiencing a 'flow while working, reaching a relaxed state of calm similar to meditation'.
---
Read more of our advice on how to reduce stress and improve your health
How singing in a choir can improve your wellbeing
Seven tips on reducing your symptoms of stress
---
And as well as helping you to relax, crafting can also improve your memory. A study at the Mayo Clinic in Minnesota, US, found that people who engaged in a craft, like knitting or quilting, during middle age had a 40% reduced risk of memory impairment.
Being able to take time out of your day to focus on a simple and relaxing task, such as painting flowers or making your own greetings cards, can provide a much-needed respite from your daily life. And, according to the studies mentioned above, crafting can also stop cycles of stressful thinking and encourage your brain to think more positively.
So, how can you introduce craft into your life? Finding the right craft for you is easier than you might think! Before you rush out and buy supplies and guide books, there are plenty of online resources where you'll find free tutorials, patterns and projects. And your local craft shop will welcome a new crafter and should have plenty of advice and experience to share. Local craft shops are also a great place to check for any upcoming classes or workshops to get you started and see if you enjoy a particular craft. To find your new hobby, take a look at our list of great crafts and how you can get started below.
Top crafts to try today
Knitting
Knitting has been proven to help relax the mind and even sooth pain, and all you need to do it is a pair of needles and a ball of wool! LoveKnitting have easy-to-follow tutorials to get you knitting, as well as all the tools and supplies you'll need to make your first project.
Crochet
Similar to knitting, except using one hook instead of two needles, crochet uses yarn and a series of knot-like stitches to create fabric. The best place to start with crochet is the age-old granny square and The Spruce Crafts has a brilliant step-by-step guide for doing just that. And you'll find a wide selection of yarn and hooks to use at Black Sheep Wools.
Soap making
Making your own soap is easier than you'd think and makes for great gifts! The Spruce Crafts has in-depth guides for each of the four basic soap-making methods. We recommend trying the 'melt and pour' method for your first time round. You can pick up the materials you'll need to follow this method at HobbyCraft.
Wood working
If you've ever dreamed of building your own table then wood working might just be the hobby for you. You can start simple, with 27 Easy Woodworking Projects from The Saw Guy, which includes everything from a simple pallet shelf to sophisticated set of bookends. Or, if you're already ready to jump into wood working, Popular Mechanics has a great guide for turning a small space in your home into your wood-working station!
Card making
Making your own greetings cards is a top way to save money, recycle and make something special for your family and friends for special occasions and events. Cardmaking and Papercraft offer an easy tutorial for making your first card and you'll find all the supplies you need at Crafter's Companion.
Embroidery
Embroidery is a fun and relaxing project that you can take on the go with you. You can use embroidery stitches to turn plain fabric into something new, or even embellish a favourite jacket or bag. The Embroiderers' Guild offers a simple guide to start you stitching and you'll find hoops, needles threads and more at Wool Warehouse.
Painting
Painting can seem like a daunting craft to take on, but it's really not! With a little patience, anyone can paint! The Artists' Network has a beginner-friendly guide to picking up your first brush and HobbyCraft has all the supplies you'll need to start.
Crafting with friends
One of the many great things about craft is the social side of it. Once you start a new hobby, you'll find that there are plenty of groups set up around that hobby. Check your local library, community hall, cafes and bars for regular meetings – or have a quick search online for groups in your area.
And if you can't find one, simply start your own! It's easy to set up a Facebook group to get your meetings started and your local library, community hall, cafes and bars will likely welcome a poster about a friendly new craft group.
Plus, if you want to do more with your new-found hobby, mental health charity Mind hosts regular Crafternoons throughout the year. You can use their fundraising pack to host your own afternoon of tea, cakes and crafting to raise funds to support their ongoing work.