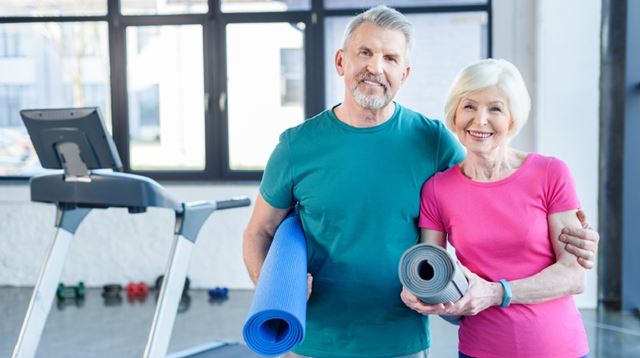 When you make the decision to get into shape and improve your general fitness, taking your first steps into the world of gyms and health clubs can be quite daunting.
Don't be afraid, though. Whether you want to improve your physical and mental health, lose weight or simply let off some steam, you will not be alone in navigating your fitness journey. A recent survey by Savanta ComRes, in partnership with Sport England, found that 27% of people who do not currently have a gym membership are planning to sign up to one now that lockdown measures have been relaxed.
Here, we break down the factors to consider when choosing a gym to join – from cost to classes – so that you can find the perfect fit for your needs.
---
How much does it cost to go to the gym?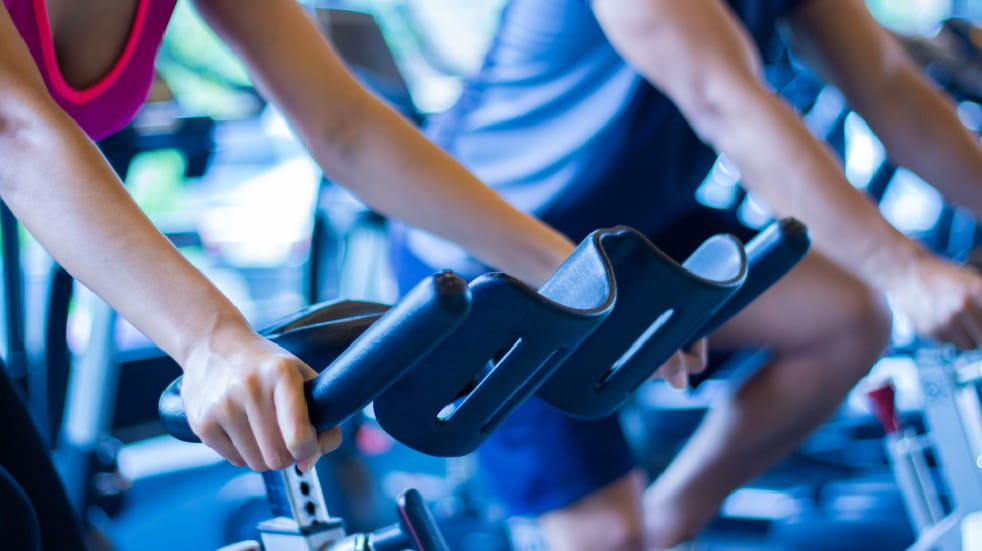 The cost of gym membership can vary wildly, depending on a number of different factors. Private gyms tend to be considerably more expensive than those run by the council, and you can also expect to pay a higher rate for memberships that allow you to work out during peak times. Another thing that can affect pricing is the type of contract you have – signing up for 12 months of membership is likely to cost less than if you choose a rolling monthly contract (if such an option exists at your local gym).
Whichever way you look at it, joining a gym isn't exactly cheap – especially if you book a few sessions with a personal instructor to help you get motivated. To get more for your money, you might want to look for a gym that offers free swimming and classes as part of your package.
---
What should I wear to the gym?
You can't blame people for wanting to look their best when they go to the gym, but when it comes to working out, practicality is definitely more important than aesthetic. Wear sweat-wicking fabrics instead of cotton-based garments, as the latter will absorb every ounce of your perspiration, making you feel hot and heavy. Also avoid clothes that are too tight – compression gear is fine as it's designed to allow movement, but if you put on a pair of shorts that are two sizes too small, you'll struggle to carry out certain exercises and could also restrict your blood circulation.
Women should aim to wear a sports bra, as the additional support will prevent post-workout back and shoulder pain. And also make sure that you're wearing sensible footwear. Trainers that are past their sell-by date provide limited cushioning and shock absorption, and could also lead to blisters if you spend a long time on the treadmill. As for sandals, they're banned by some gyms to avoid people breaking their toes when weights are dropped.
---
How often should I go to the gym?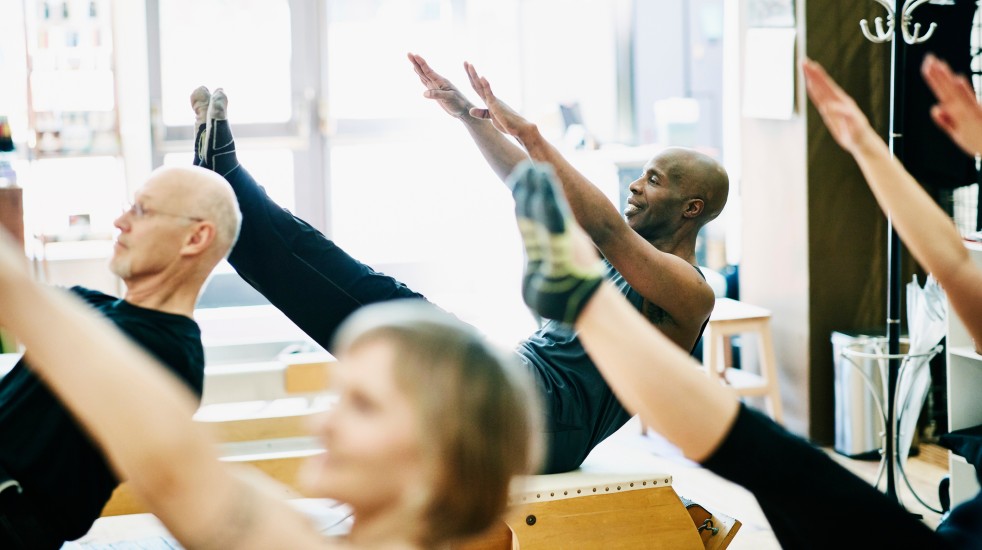 The NHS recommends that adults aged 19 to 64 perform at least 150 minutes of moderate-intensity activity a week, or 75 minutes of vigorous-intensity activity a week, along with strengthening exercises that work all the major muscles on at least two days a week. However, if you're just setting out on your fitness journey, you're advised to start slowly and gradually work your way up to a more challenging regime. You might be desperate to get your body into shape for the summer, but caning it on the treadmill or lifting weights like an Olympian when you've never done those things before can do more harm than good. If you're unsure how long you should spend on each piece of apparatus, ask a member of staff for advice.
Find out what the NHS guidelines are for children under five, young adults aged five to 18 and people over 65.
---
How old do you have to be to go to the gym?
If you read our recent feature 17 awesome ways to keep your family fit and healthy in 2021, you might be wondering if you're allowed to take your kids to your local gym. There are no laws preventing children from attending gyms, meaning it's down to individual establishments to set their own rules. Many gyms only allow children and younger adults to enter if they're accompanied by someone over the age of 18, while others are strictly for adults only. As for the maximum age at which you're allowed to join a gym, there isn't one – as long as you're still physically able to work out, go for it!
---
What is a gym induction?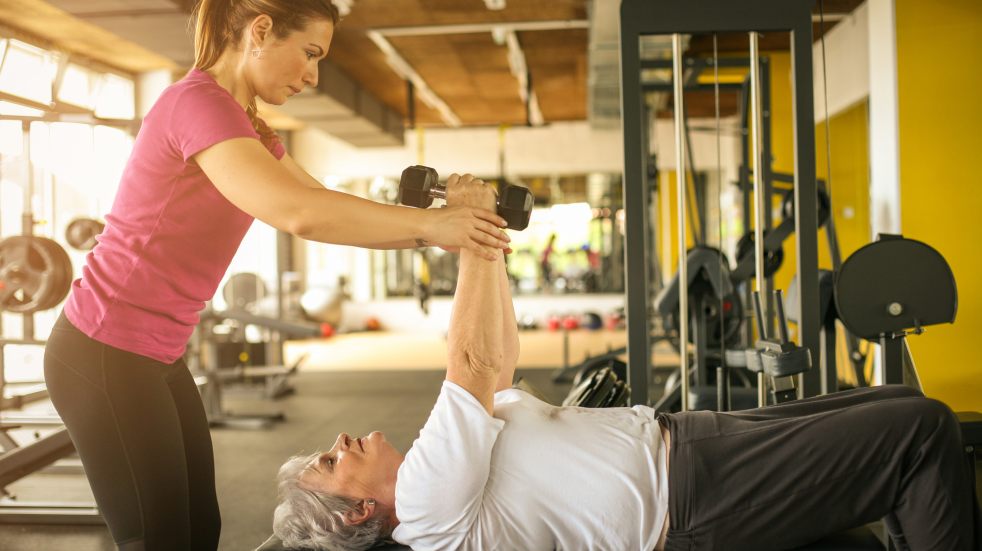 It might sound slightly daunting but a gym induction is really nothing to worry about – you certainly won't be expected to do 20 press-ups while an instructor barks orders at you like some kind of Sergeant Major. An induction is just something that most gyms require you to take to ensure that you get the most out of your gym membership and won't injure yourself while training.
Once you've signed up to your gym of choice, you'll typically be asked to book a slot. Inductions usually last about 20 minutes, during which time a member of staff will ask you what your goals are, show you the different types of equipment, explain the benefits of each and maybe invite you to have a go to check you're using it correctly.
---
What's the best time to go to the gym?
In a recent article, Fitness First revealed that its gyms are at their busiest between 7.30am-9am and 5.30pm-8pm – i.e. the periods before and after people go to work. During peak times, you might find that you have to wait for equipment and showers to become available, so if you are able to attend the gym outside of these hours – for example, if you're retired – we recommend doing so.
Some gym chains, including Anytime Fitness and PureGym, offer 24-hour opening, which can be very useful if you do shift work. Be aware, though, that if you go for a workout late at night, there is unlikely to be any staff on hand.
---
What should I take to the gym?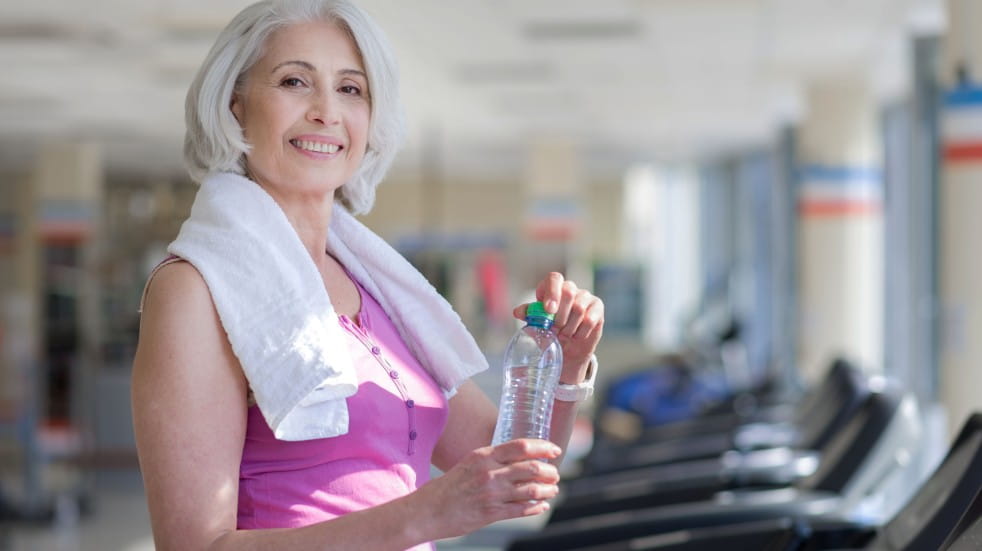 You're not obliged to take anything with you when you go to the gym, but there are certain things that may enhance your experience. A bottle of water or energy drink will enable you to stay hydrated during your workout – most of the machines in your gym will have bottle holders, making it easy to swig while you train. A towel is a good idea as it'll enable you to mop your brow after a particularly rigorous session. If you like to have a distraction while you're exercising, take a pair of earphones so that you can listen to music or a podcast on your phone – some gym equipment even comes with a TV and/or radio built in, meaning you can catch up with your favourite programmes as you run or cycle.
Wearing a fitness band will enable you to track your progress – though many gym memberships enable you to log your workouts onto an electronic key. And if you're planning on going back to work after your session, don't forget your shower stuff!
---
I'm not a very confident person – are gyms right for me?
Gyms have a reputation for being full of 'muscle Marys' who spend the whole time preening and looking down at people who don't look like champion weightlifters. It's really not like that in most modern gyms, though. The average gym has a broad spectrum of members – from young mums trying to get back into shape after pregnancy to senior citizens who like to have a natter while strolling on the treadmill. Obviously you will get members who look buff, but in our experience nobody turns their nose up at anyone else – for the most part, everyone is courteous and minds their own business.
If you do feel intimidated at the thought of working out in front of lots of people, though, you could consider visiting the gym during off-peak hours, or, if you're female, signing up to a women-only gym.
---
Are gyms accessible to people with disabilities?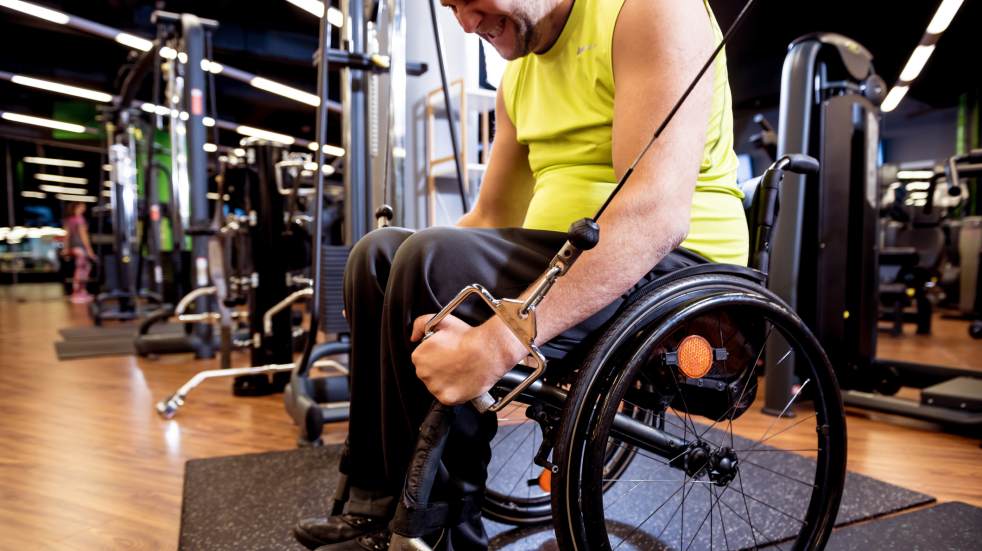 Thanks to the Inclusive Fitness Initiative (IFI), there is a wide range of gyms offering access to people living with disabilities – and the number is growing all the time. To find out if there's an inclusive gym in your area, visit the Activity Alliance website.
---
Are there any gym discounts for public sector workers?
Yes, a number of UK gym chains are currently offering discounts for public sector workers as a mark of gratitude for the sterling work they do. These include:
• Everybody Sport & Recreation – people who work for the NHS can join from just £19.99 a month (a £16 signing-on fee applies)
• Nuffield Health – NHS workers can get 40% off a full individual standard monthly membership
• Village Gym – discounted rates for anyone who works for the NHS or emergency services, or serves in the British Armed Forces
• 24/7 Fitness – NHS staff can get nine months of membership for £99
---
I'm not ready to join a gym yet – are there any other ways to keep fit?
Joining a gym gives you access to lots of great fitness equipment, as well as advice from trained fitness professionals. But it's certainly not the only way to get into shape.
If the weather's good, why not go for a walk, run or cycle in your local area. Being out and about will give you a lift, and it won't cost you a penny. If you do decide to go for a bike ride, check out our recent guide to the best UK cycle routes.
There are numerous motivational fitness apps that will help you to get a home workout, including Aaptiv, Adidas Training and Running, Asana Rebel, Fitbit Coach, Nike Training Club and Zwift.
Additionally, Boundless members can get 30 days of free membership with MoveGB. One of the fastest-growing fitness companies in the world, it provides access to thousands of activities and classes, from yoga to martial arts – and many of them can be enjoyed virtually. To find out more, click here.
We'd love to hear from you
Do you have a gym experience – positive or negative – that you'd like to share with fellow Boundless members? Leave us a comment on Facebook or Twitter.
Photos: Getty Images