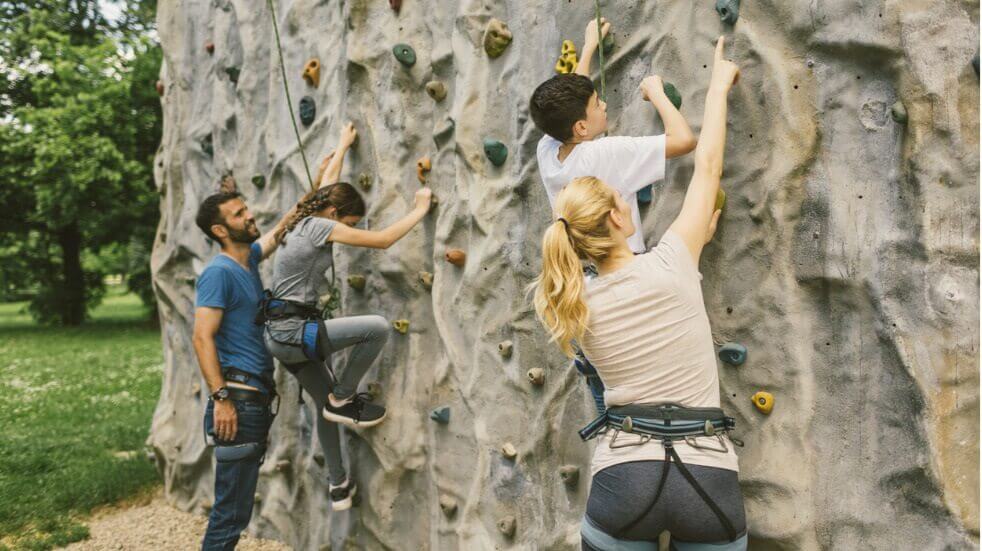 From eating vegan food to keeping active with an exciting new sport, here are seven ways to make 2020 your healthiest year yet…
The new year is a popular time to make changes to your diet and exercise but six months on, your healthy resolutions may be forgotten. Follow our expert advice to keep your motivation and maintain your efforts throughout the year...
1. Try a vegan diet
Veganuary is a charity campaign that aims to encourage people to try a lifestyle free of animal products, and has a huge selection of recipes online for you to try. You'll also find a list of popular foods and drinks that you may not know are vegan, including most brands of bourbon biscuits, some flavours of Pringles, and even some Mr Kipling fruit pies!
People try a vegan diet for a range of reasons, with health the second-most popular after love of animals. In fact, researchers have found that people following a vegan diet have lower cholesterol levels and blood pressure, with a decreased risk of developing type 2 diabetes. And you can try the health benefits of going vegan at any time of the year.
---
---
2. Cut back on refined sugar
With type 2 diabetes on the rise, we should all cut down on sugar in our diet – but with so many tempting treats around, it's all too easy to over-indulge. The key, according to LighterLife medical director Dr Matt Capehorn, is to avoid refined sugars – such as those found in processed foods, snacks and fizzy drinks – which cause a spike in our blood sugar levels. Prolonged levels of high blood sugar can lead to insulin-resistance and serious long-term complications.

Instead, stick to whole foods with 'natural' sugars such as fruit and dairy, as part of a nutritionally balanced diet. When it comes to type 2 diabetes, small changes really can make a big difference.
3. Eat your five a day
We all already know why we should be eating five portions of fruit and veg every day as part of a balanced diet. There's evidence of a lower risk of heart disease, stroke and some cancers, plus the possibility of higher energy levels and better mood from all those essential vitamins and minerals.
And getting five portions in a day can be easier than you might think. Having a sliced banana with your morning cereal is a quick way to get a portion in, as is swapping your mid-morning biscuit for a tangerine. Your recommended daily portions of fruit and veg can be fresh, tinned, frozen or dried, but it's best to consume dried fruit, juices and smoothies at mealtimes to prevent tooth decay. The NHS guidelines for nutrition and recipes with 'hidden' vegetables are great for all the family, especially for kids.
4. Have a daily cup of matcha tea
Tea drinkers will be delighted to hear that their daily cuppa can help them lose weight. According to National Tea Day, just one cup of matcha tea per day can burn up to 70 extra calories. Not only that, but the leaves are high in antioxidants which are known to boost brain function, protect the liver and heart, and help your body fight off viruses.

For maximum benefits and flavour, avoid using boiling water as this destroys the tea; instead let the water cool for a few minutes before pouring.
5. Visit the dentist and optician
Regular check-ups will not only maintain the health of your teeth and eyes, but can also pick up early signs of other issues. Your optician will test for problems with your eyes that may suggest diabetes or high blood pressure, while your dentist will check for gum disease, which is linked to a higher risk of heart attack and other cardiovascular issues.
---

6. Get active
Want to move a little more this year? Finding new walking trails across the UK is a great first step, especially for families. For something a little more strenuous you might like to try Nordic walking – it's a great way to explore your local area and make new friends, all while breaking a sweat.
Many people hitch their fitness goals to a bigger challenge – like running a tough new distance. You can also try walking 1000 miles in a year, or training for a triathlon.
The NHS has great tips on including more exercise in your daily life, such as the Strength and Flex five-week running plan for beginners, featuring a series of 24 videos from just ten minutes long, covering aerobics, strength and resistance, Pilates and yoga.
---
---
7. Find a friend
Research has found you're much more likely to stick to your health and fitness resolutions if you have support from a friend or loved one, so tell people about your goal. They'll help you to stay motivated on days when you're not feeling so enthusiastic, and may even join you.
Get the entire family active – it's a brilliant way to slip some exercise into your daily or weekly routine, for example. You might event discover a new sport or activity that you all love – such as climbing – or give back by walking or running for charity together.
---