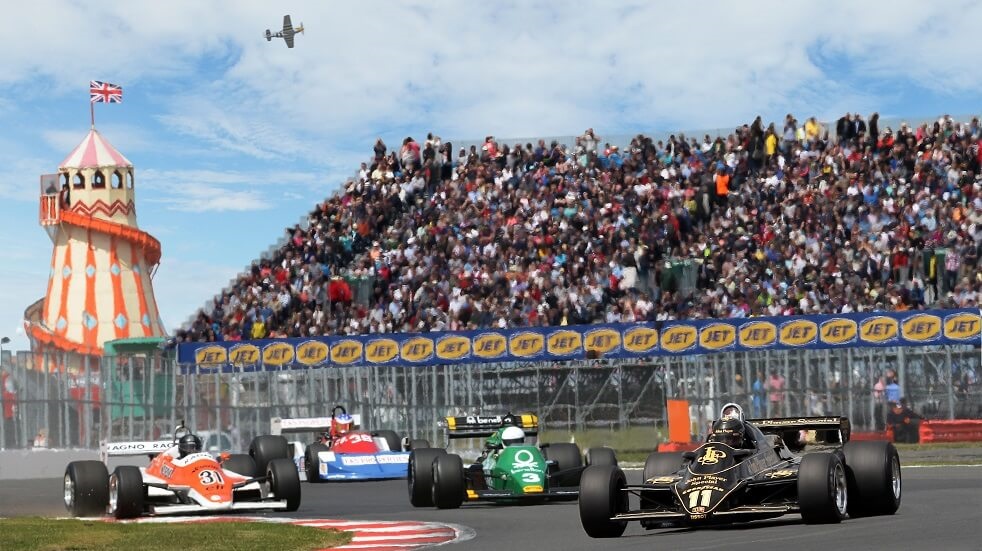 Friday 26 - Sunday 28 August 2022
Car Club Package Vehicle Display Details

The Classic Vehicle Group have once again signed up for a display area at this 2022 showcase event, which is being held over the late summer Bank Holiday weekend.
As usual, members from the Club's other Motoring Groups, as well as those from CVG are all welcome. This will enable as many members as possible to take advantage of the popular Car Club Package at the 2022 event.
The package includes: Two adult general admission Event Tickets and an Infield Vehicle Display Pass, which allows you to display your classic vehicle within our own club display area.

Please note, the organisers will once again be looking for the majority of vehicles displayed to be over 20 years old, or of "special interest", so please bear this in mind when applying. This year they have also introduced a two-tier booking system to encourage more tax exempt vehicles to attend. ( See pricing table below)


Ticket Type
Tax Exempt
(vehicles built before 1 Jan 1982) Non-Tax Exempt
(vehicles built on/after 1 Jan 1982)
3 day weekend £129 £139
Friday £74 £79
Saturday £104 £114
Sunday £94 £104


For more details and a registration form, email: daverosher@gmail.com Tel. 07724 164576
or visit: www.silverstoneclassic.com

On receipt of your form, you will be issued with the Club's dedicated Booking Code.
Silverstone Circuit, Towcester, Northants NN12 8TN
Not a member? Join today and save items for later.
Interested?
If you'd like to attend this event please log in and use the button below to send the organiser your details.