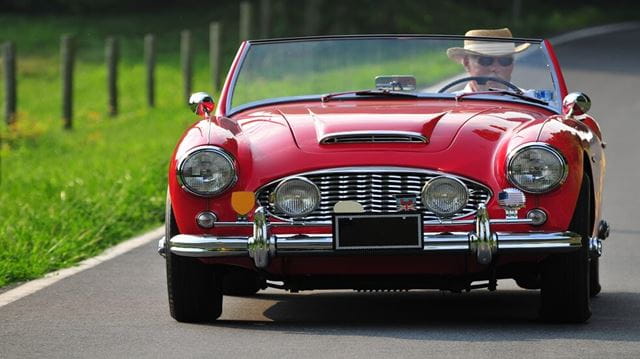 8.30am to 5pm, Saturday 28 May 2022
For 2022 we have decided to pay a return visit to the finish venue of our very first run back in 2010 – yes, it really was that long ago…! Those of you who took part then will remember visiting Filching Manor, near Polegate in East Sussex, where Karl Foulkes-Halbard not only has a large collection of interesting vehicles and memorabilia but is also custodian of Sir Malcolm Campbell's K3 Bluebird powerboat (used to break the water speed record back in 1937 & 1938), as well as Gina Campbell's 1984 record breaking Agfa Bluebird powerboat.

In addition to being able to visit inside the 15th century Manor House, museum and vehicle collection, Karl has kindly offered to give us a talk on the history and restoration of the K3 Bluebird.


The start will be at The Old Barn Garden Centre, A24 Worthing Road, Dial Post, West Sussex, RH13 8NR, where a wide selection of breakfast options will be available from their restaurant.

Our lunch halt will be at The Plough at Plumpton Green, BN7 3DF, where there is plenty of parking - and plenty of history. We will then head to our final destination of the day; Filching Manor, nr. Polegate, East Sussex, BN26 5QA.
On arrival, vehicles will be displayed around the Go-Kart track, where there will plenty of space for those of you who might want to arrive a little earlier and enjoy your own picnic instead of a pub lunch.
Complimentary tea, coffee and light refreshments will also be available here during the afternoon.
Price
Entry fee will be £45 per car and two occupants (£50 non-members) to include: Tulip Roadbook, Rally Plate, Entry and tour of Filching Manor, Tea/Coffee/Juice at the start and light refreshments at the finish.

Extra passengers are welcome but there will be a charge of £12 per passenger
Not a member? Join today and save items for later.
Interested?
If you'd like to attend this event please log in and use the button below to send the organiser your details.