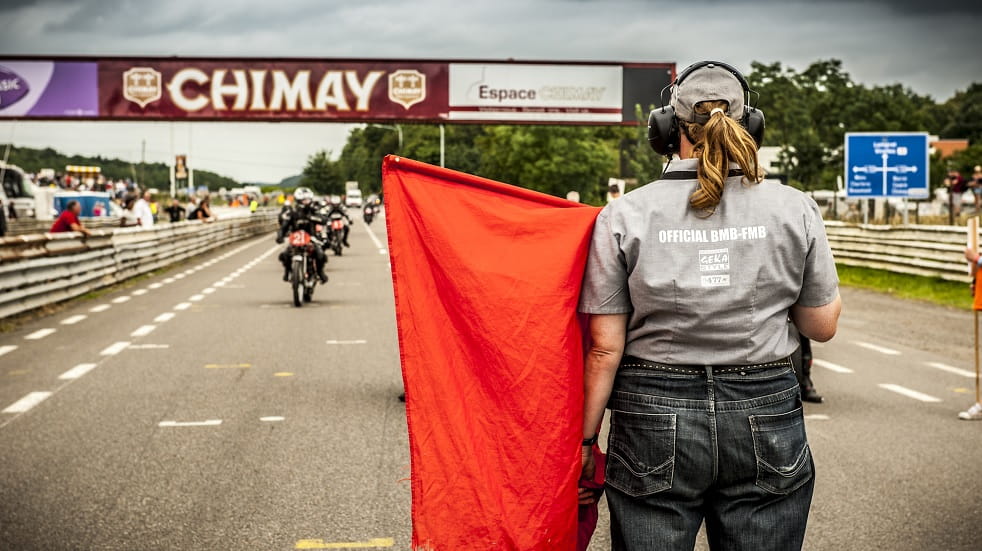 9am Thursday 19 July to 4pm Sunday 22 July 2018
After attending this event a number of times, we've decided to repeat it again this year.
Chimay is in Belgium and the event is held on a road circuit similar to those in Ireland, you can get up right close to the action all around the circuit. Practice is held all day Friday and Saturday morning with races held on the Saturday afternoon and all day Sunday.
It's a really friendly event and access to the pits area is available throughout the event. Bikes entering the races include BSA Gold Stars, Manx Nortons, AJS 7Rs, Patons, etc. as well as smaller and larger capacity racing bikes from the past.
We are staying at an Ibis hotel in Fourmies, France which is a short ride over the border from the Chimay circuit. It has 30 rooms and Individuals must book direct with the hotel via the website below for the nights they wish to stay.
http://www.accorhotels.com/gb/hotel-0707-ibis-fourmies/index.shtml
The cost for a room only is approx £60 per night, breakfast is available in the hotel and there is a restaurant next door for evening meals. Fourmies town is a short ride away with a number of restaurants.
Fourmies is an easy days ride from Calais and you can stay for the full four nights or shorter or longer if you prefer.
If you book can you please let the tour leader, Ron Still know by e-mail to: Ron.still@boundlesscommunity.co.uk
For a map of the area see the following website :-
https://www.google.co.uk/maps/@50.0210147,4.191285,11z
Price
A weekend pass for the event costs €30 at the circuit or €25 in advance, daily entrance is €20.
Advance passes can be ordered from the website, it's quite easy. However if required the tour leader can order them.
Hotel: The cost for a room only is approx £60 per night
Please book directly with the hotel
Hotel ibis Fourmies, Les Etangs des Moines, 59610 Fourmies, France
Please log in to see contact details.
Not a member? Join today and save items for later.
Interested?
Use the link below and the event organiser will receive your contact details.