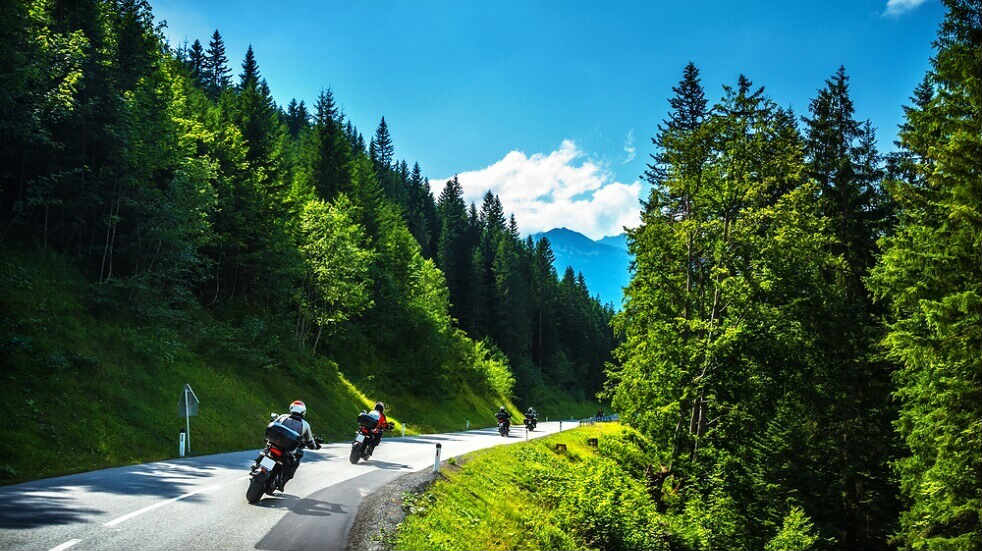 Sunday 14 June to Sunday 21 June 2020
Boundless by CSMA Motorcycle Tour, Black Forest Germany : 14th - 21st June 2020
For those who have been before it's a chance to visit an old friend. For those who have not, it's a chance to find out what people have been talking about. It's about mountains, valleys, lakes, forests, gateaux and sweeping curves in an area famous for cuckoo clocks. The area has some of the best biking roads in Europe. Please take a look in the B500.
The roads are in great condition with long sweeping bends and frequent changes of vista. Typical June day time temperatures are 22 degrees, 10 degrees at night with a low rainfall, ideal motorcycle cruising conditions.
The trip is suitable for riders of all abilities including those who have never travelled abroad before. The rides, once there, are up to you but there will be plenty of opportunities to go out on your own or team up with others.
The Hotel Waldblick
The hotel we will being staying at will be the Hotel Waldblick in Schenkenzell. It is a well-appointed hotel that we have used before. It is located in the centre of the Black Forest to the north of FreudenStadt and Lake Constance. It has great reviews and all the facilities you would need including garage parking for the bikes.There is a lot to do in the area, impressive waterfalls, lake cruises, thermal baths, Bollenhut spotting and local rail journeys. The hotel is about 450 miles from the Eurotunnel port at Calais.
Costs
The 7-night stay at hotel will be on a half board basis (dinner, bed and breakfast)
Note it is Sunday to Sunday.
The cost of the rooms will be :
• Double / Twin room - Euro 532 / GBP 480 per person
• Single room - Euro 700 / GBP 630 or with some at Euro 623 / GBP 570 per person
Arrangements for Booking you need to :
• Make your own travel arrangements to get to the Hotel.
• Make your booking directly with the hotel via email info@hotel-Waldblick.de or phone +49 7836 93960


Hotel Waldblick, Schulstrasse, Germany, 77773
Please log in to see contact details.
Not a member? Join today and save items for later.
Interested?
Use the link below and the event organiser will receive your contact details.