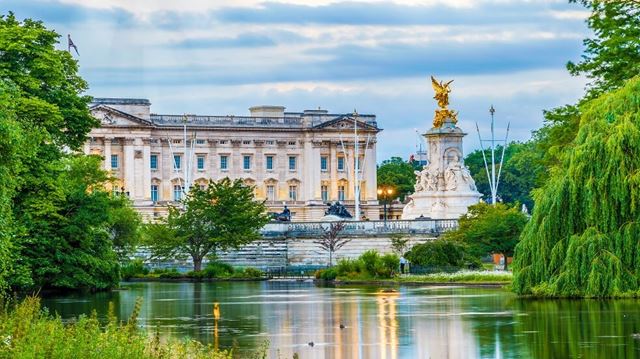 Friday 2 September to Monday 5 September 2022
Why not join us for a group visit to Buckingham Palace? We will stay 3 nights at the 4* Federation House Hotel.
Three nights Dinner, Bed and Breakfast
Complimentary WIFI and Car Parking
Coach transfer to Buckingham Palace, Admission included
Our coach will pick us up after breakfast for our journey to the palace. We will have an allocated time to arrive with our pre-booked tickets where we start our tour. We can then amble through the palace through the various rooms using the free multimedia tour.
Buckingham Palace
Buckingham Palace is the London residence and administrative headquarters of the monarch of the United Kingdom. Located in the City of Westminster, the Palace is often at the centre of state occasions and royal hospitality. It has been a focal point for the British people at times of national rejoicing and mourning.
Opening July - September
Opening times:10:00
Last admission 16:15
Closing time 18:00
Buckingham Palace Shop
The Palace shop offers a wide range of exclusive gifts inspired by the Royal Palaces and the works of art in the Royal Collection.
At the end of your tour you will exit by the back lawns and your coach will be waiting on Grosvenor road to pick you up.
Price
£269 per person sharing a double/ twin room for 3 nights, dinner bed and breakfast.
Single occupancy rooms £269 plus £25 per night (£75 Total)
To book, contact Just for Groups on 01603 886740 quoting 'Boundless by CSMA Buckingham Palace'.
Keeping in touch
Once you've booked onto any of our breaks, we'll make sure we keep you up to date should any changes occur.
Please fill out the below form so we can contact you with any relevant info.
Federation House, Highbury Drive, Leatherhead, KT22 7UY
Not a member? Join today and save items for later.
Interested?
If you'd like to attend this event please log in and use the button below to send the organiser your details.