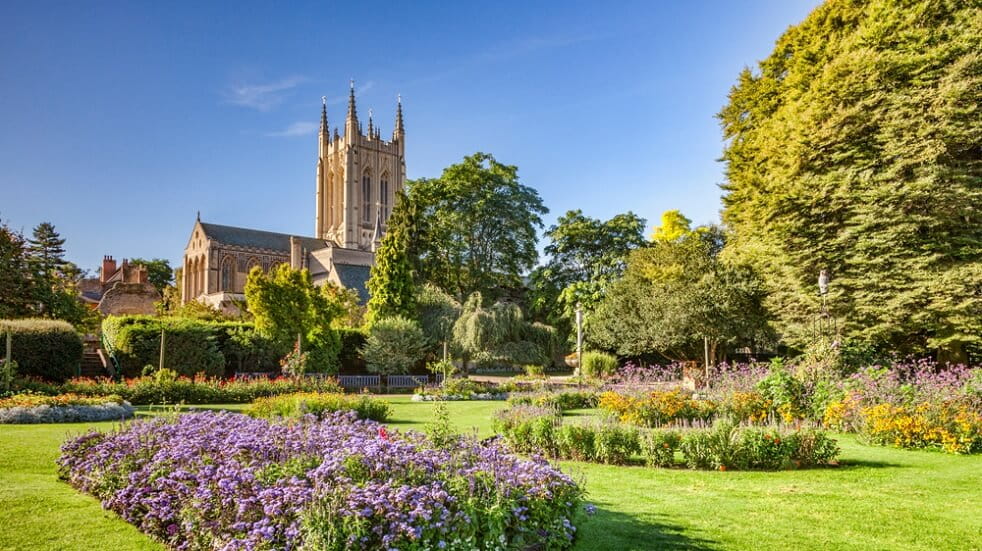 3pm to 10pm Wednesday 28 August 2019
Come along to the evening Ramble
This year we will be exploring the award winning 14 acre Abbey gardens in Bury St Edmunds. Not only can we explore the beautiful gardens, we will also visit the Cathedral itself in the afternoon. There are options of a guided tour of the cathedral and for the truly energetic a trip up the new tower. This means climbing 220 steps, so you have been warned but this is optional of course. The cathedral visit will revolve around the Pilgrim's Cafe at the Cathedral. Afterwards we will visit the Dog and Partridge for a drink and a meal if you would like to catch up after the visit.
Price
Walk is free, please bring money for food and drink if needed.
There is a charge for the Tower visit and a separate charge for the guided tour.
The Cathedral, Bury St Edmunds, IP33 1LS
Please log in to see contact details.