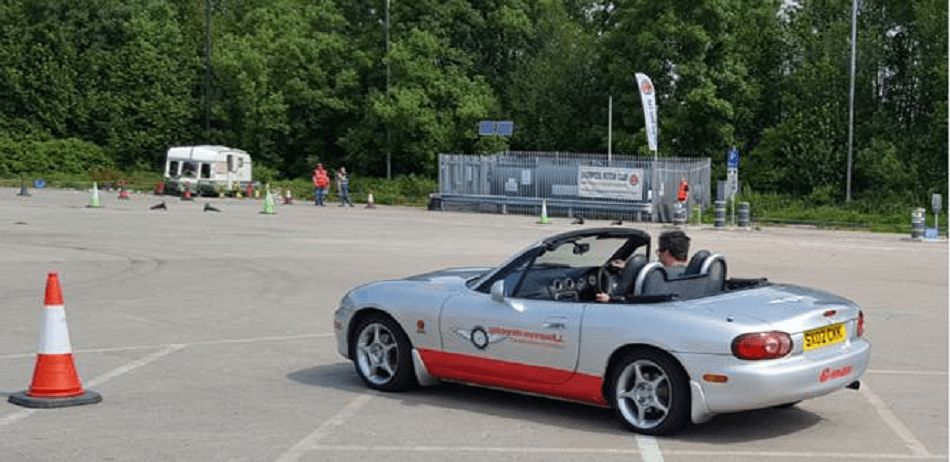 8.30am to 4pm, Sunday 20 June 2021
North West Motorsports Group would like to invite you to the June Autosolo and Autotest.
AutoSOLOs are a form of low cost non specialist motorsport using standard road going cars and are equally enjoyable for novices and experienced competitors.

An AutoSOLO comprises a number of timed, forward direction only courses on sealed surfaces. You also have a marshalling session, that allows you to watch and learn from the other drivers. The program is Drive- rest - Marshal - rest. Three driving sessions are planed during the day.

Printed routes are available to each competitor prior to the event and are clearly marked with road cones to allow drivers to concentrate on driving rather than finding their way.

We look forward to seeing you all there for a bit of motoring and also a catch up with old friends and new.
The 20th June event will be known as the Graham Maxwell Celebration Autotest, in support of Kidney Cancer UK.

Graham Maxwell was an inspiration. Anyone who was lucky enough to know Graham would no doubt tell you of his infectious enthusiasm and commitment to providing such superbly organised events. Organising most of the Autosolo events at Lymm Truckstop, or arranging the many various visits and marshalling trips, his energy and vigour seemed to know no bounds. Sadly, we lost Graham in 2018.

In a frighteningly high percentage of cases, kidney cancer has already spread before it is diagnosed. This was also the case for Graham and he only knew about it for seven weeks. In memory of Graham, donations will be taken on the day for Kidney Cancer UK.
For more information about booking and payment methods please read our supplementary regulations below.
Price
£40
Poplar2000 Motorway Services, Lymm, M6 J20/ M56 J9 intersection, WA13 0SP
Please log in to see contact details.
In order to participate in any Motorsport UK permitted event, you need an RS Clubman Licence which you can obtain for free online here.

You will also need to request a Boundless Motorsport UK Competition card by contacting Member Services on 0800 669944 or by emailing member.communities@boundless.co.uk
Not a member? Join today and save items for later.
Interested?
If you'd like to attend this event please log in and use the button below to send the organiser your details.